Check out all these yummy and easy to make Healthy Breakfast Ideas. From smoothies to casseroles I think you will love them all.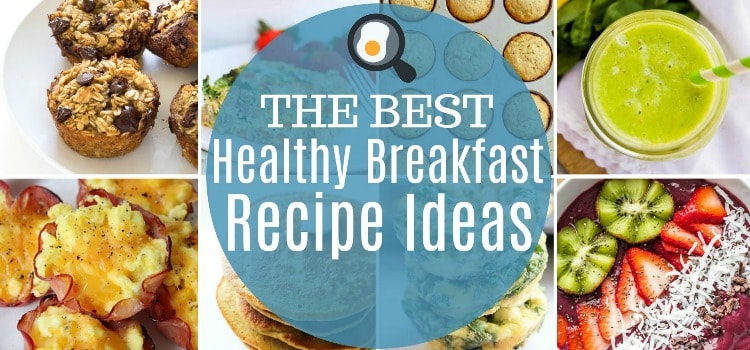 Good morning! It's time for breakfast and instead of digging into another cereal box check out these simple recipes. I love all of these easy Healthy Breakfast Ideas and I think you will also.

Make-Ahead Low Carb Breakfast Casserole
Three Cheese Low Carb Breakfast Casserole
Spinach and Mozzarella Egg Casserole

Strawberry Banana Overnight Oats
Muffin Tin Low Carb Breakfast Bites
Mango Pineapple Green Smoothie
Easy Low Carb Breakfast Casserole

Peanut Butter Banana Overnight Oats
Stuffed Pepper Breakfast Casserole

Spinach and Feta Egg Cups - Served from Scratch
Oatmeal Pancakes - Her Highness Hungry Me
Banana Chocolate Chip Oatmeal Muffins - Chef Savvy
Sweet Potato Breakfast Casserole - Ambitious Kitchen
Homemade Acai Bowl - Food with Feelings

Ham and Egg Cup - Homestead Lifestyle
Sweet Potato Waffles - Sinful Nutrition
Mediterranean Scrambled Eggs - Ahead of Thyme
Ham and Mushroom Quiche - The Kitchen Magpie
Banana Muffins - The Oven Light Breakfast
If you tried any of my recipes I would love to hear from you, leave me a comment below. You can also connect with me on FACEBOOK, INSTAGRAM, and PINTEREST. I would love for you to follow along and discover more amazing recipes.
Show me what you are making, use hashtag #TDOARH