I was pretty excited when I was asked by Hormel to join their blogging family. Creating and cooking new recipes is a lot of fun for me. Hormel sent me several different items that I could try to create recipes with. Pork Tenderloin has always been one of my husband's favorites. It's a pretty easy dinner too. Just throw on some seasoning and bake! I love sweet and savory flavors which is why I decided to try out a Balsamic and Brown Sugar Pork Tenderloin.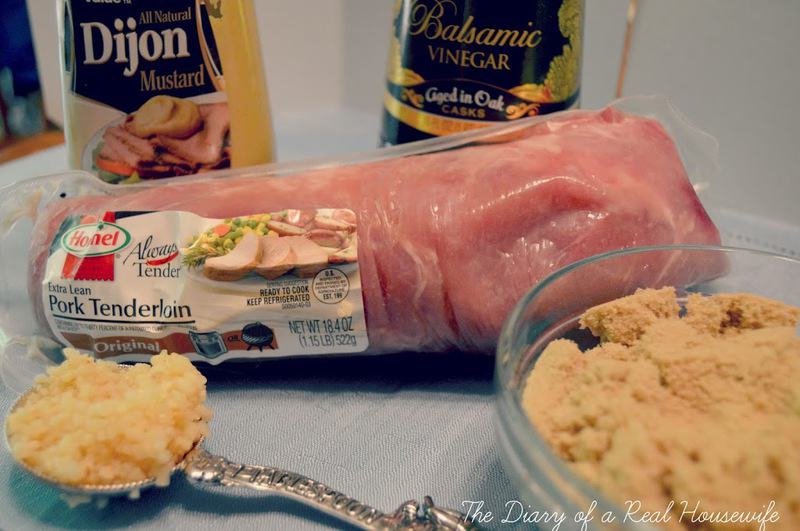 Directions:
1. Preheat your oven to 400 Degrees F.
2. In a bowl mix your mustard, vinegar, garlic, and brown sugar together.
3. Place your tenderloin in a baking dish that is lined in aluminum foil. Pour the mixture all over your pork tenderloin and make sure it is coated throughout. Close up your aluminum foil and place in oven.
4. Bake for 25-30 minutes or until your pork is fully cooked at 145 degrees.
5. Slice and serve! I took a spoonful of the mixture and drizzled it on top of my sliced tenderloin when serving!
If you tried this recipe or any of my recipes I would love to hear from you, leave me a comment below. You can also connect with me on FACEBOOK, INSTAGRAM, PINTEREST, and YOUTUBE.
I would love for you to follow along and discover more amazing recipes.
Show me what you are making, tag us or use hashtag #TDOARH