The Best Snacks in Disney - Epcot, get a little taste of different countries around the world while you walk through Disney's Epcot. Check out a few of my favorite things to eat while in Epcot.
The Best Snacks in Disney - Epcot

I love the food at Disney and they have some of the best food around. Epcot is one of my favorite places to grab food. While they have festivals a lot throughout the year filled with different food they also have some great staples that are there all year long. Don't just visit all the countries they have to offer, taste them also!
Disney Dining Plan Snack Credit?
Rather these would be included in the plan is specific to your dining plan. Disney has a Quick-Service Dining Plan, Dining Plan, and Disney Deluxe Dining Plan. To learn more you can look at the plan that you purchased or check out Disney's Dining Plan page.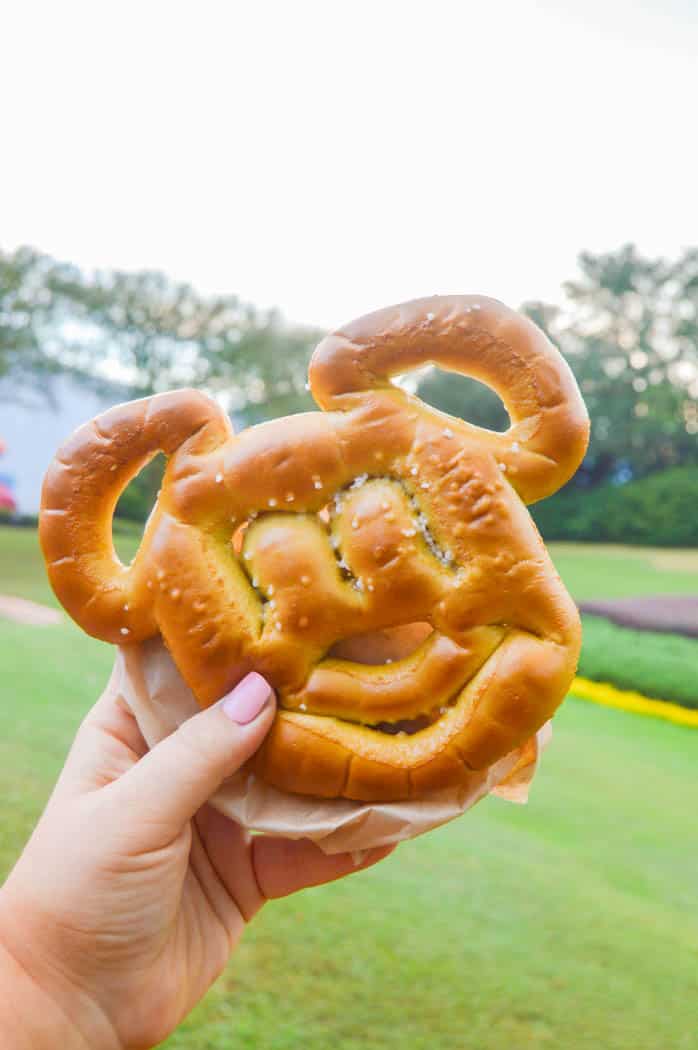 Snack: Mickey Pretzel
Nothing beats a Mickey Pretzel with a side of cheese for dipping! These pretzels have always been a favorite of mine.
Where to find it: We found this pretzel at The Land Cart. You can find the cart outside The Land building in Future World.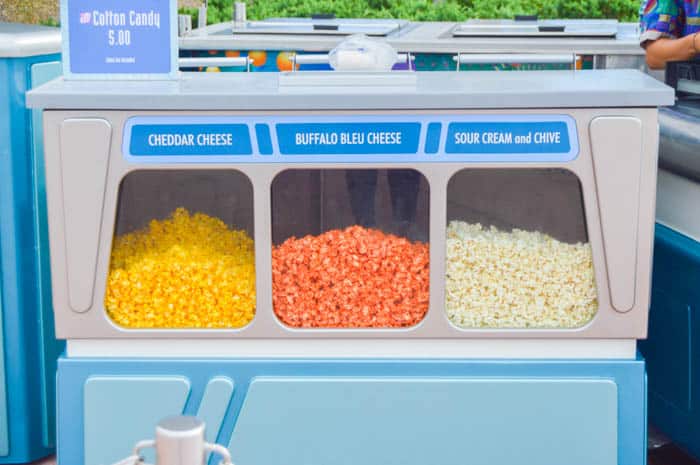 Snack: Gourmet Flavored Popcorn
This popcorn cart is a hidden gem! Any other popcorn cart in any of the parks will all almost be the standard popcorn. If you want a flavor you can grab a bag in a store but this cart offers freshly popped popcorn with flavors! You can choice from cheddar cheese, buffalo blue cheese (my favorite), and sour cream and chive. If you love the popcorn these flavors are all a must try.
Where to find it: You can find this popcorn cart in Future World in front of Journey into Imagination with Figment.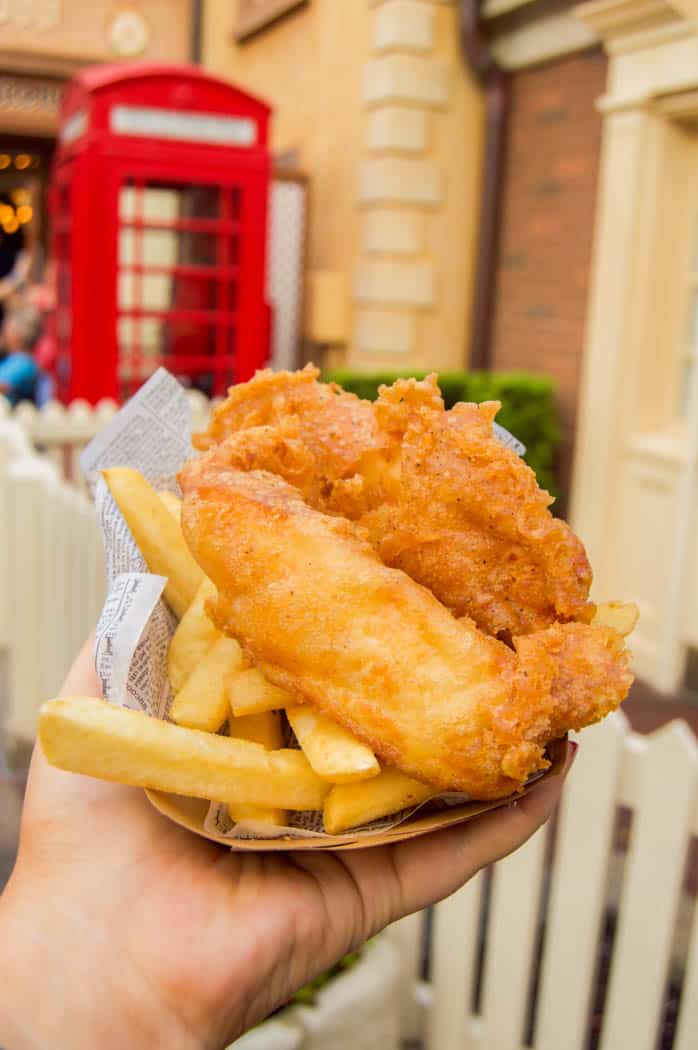 Snack: Fish and Chips
I'll admit I am actually not a big fish lover. I wouldn't usually have tried this one but my mother in law got it and raved about it. I tried it out and it's been my FAVORITE thing! I have gotten this every time since that day that I am in Epcot!
Where to find it: You will find this in the World Showcase in the United Kindom. Located behind the Rose and Crown Pub you will find this food at The Yorkshire County Fish Ship.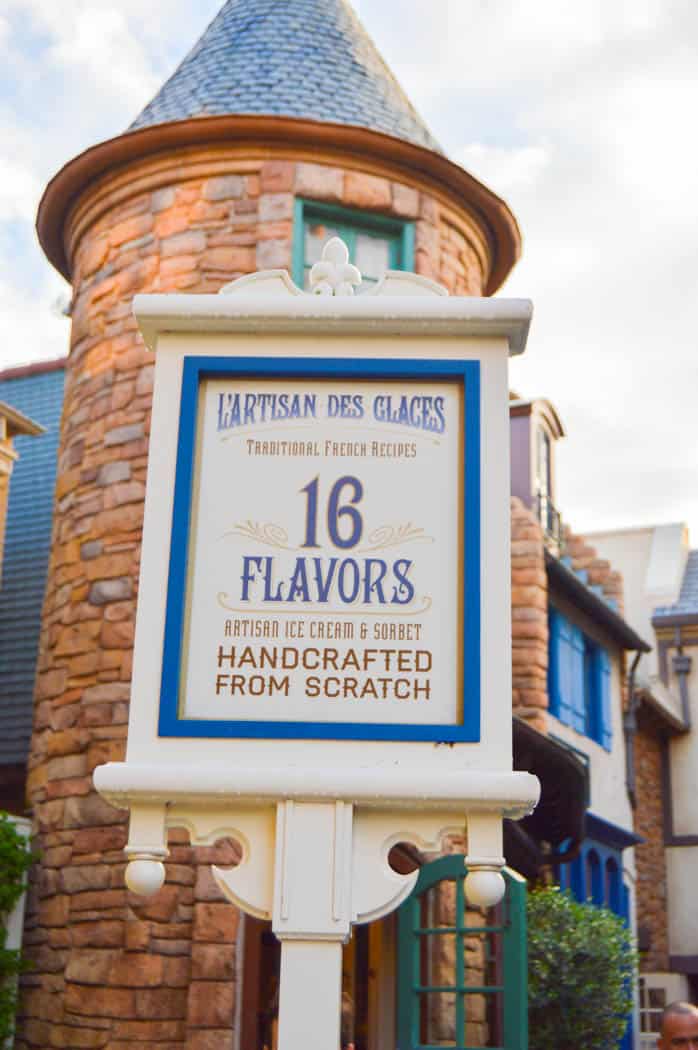 Snack: Hand Crafted Artisan Ice Cream.
The perfect stop on a hot day in Orlando. This ice cream is handcrafted from scratch and delicious. You can choose from 16 different flavors like caramel, coffee, mint, chocolate, and some sorbet flavors.
Where to find it: You can find this at L'Artisan des Glaces is located in the World Showcase in France. Just walk and you will see it just behind Chefs de France.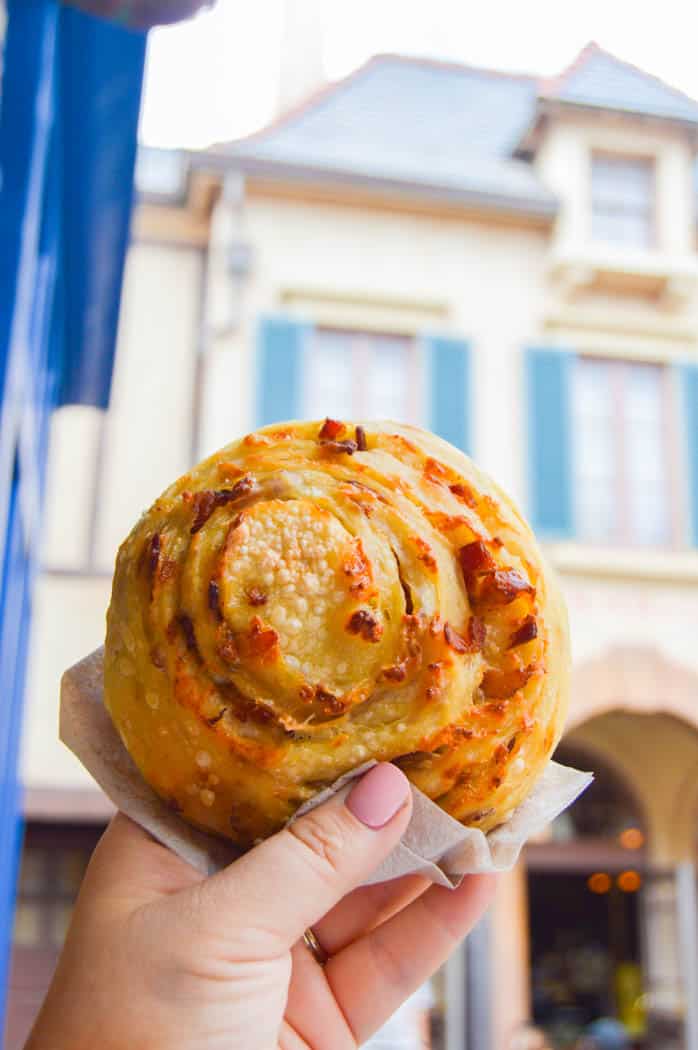 Snack: Roule Lard and Fromage
Don't leave France though just yet. Once you are done with your ice cream you have to stop in and try this bacon and cheese roll. I think it was one of my favorite things in France and I am counting the days until I can grab myself another one.
Where to find it: You will find this in the Les Halles Boulangerie-Patisserie that is located in Impressions de France. It's the perfect stop to sit and snack. They have tons of yummy options and seating inside.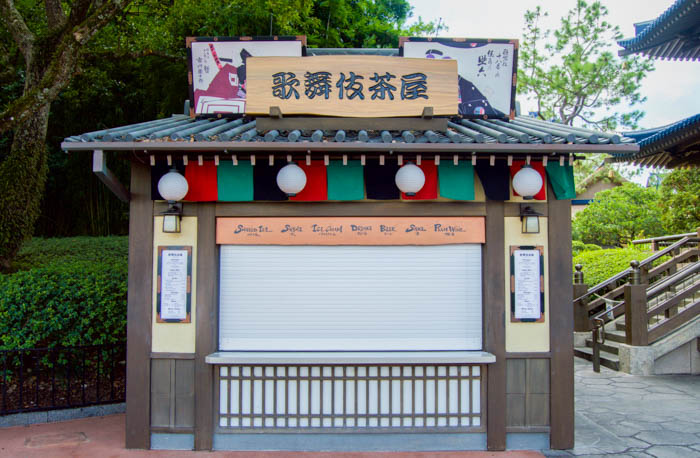 Snack: Kakigori
This one is a favorite with my kids! It's a Japanese shaved ice and you can get it with a sweet milk topping (which I suggest you do). They have flavors like a rainbow, strawberry, melon, cherry, and blue raspberry.
Where to find it: You will find these in Kabuki Cafe. It's in a small booth that is located in Japan right before you enter America.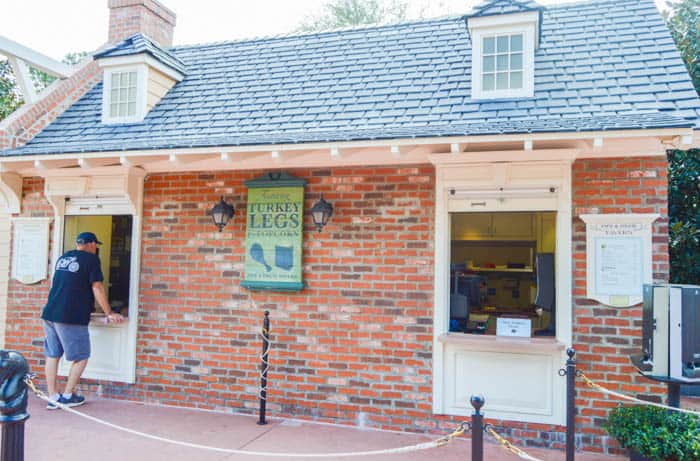 Snack: Jumbo Turkey Leg
I know this one is a hit or miss. Some of you love the turkey leg and others would rather pass on it. Since you can only find them in a few selected placed in the parks if you want to try them make sure you stop here to grab one.
Where to find it: You can find this at Fife & Drum Tavern. It's located in America right across from America Granden Theatre.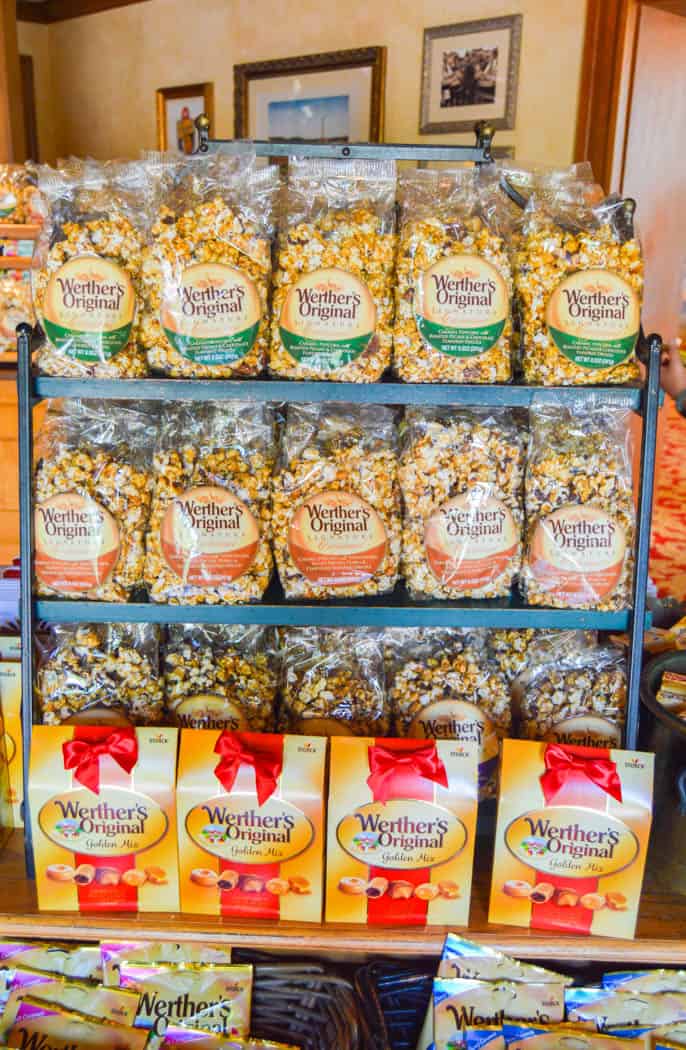 Snack: Karamell-Kuche Caramel Corn
This caramel corn is made fresh daily in the caramel shop. The best part you can watch them make it right there, my kids loved watching them make it. This is a must stop place in Germany.
Where to find it: You can find this popcorn in Germany in the Karamell-Kuche Caramel Shop.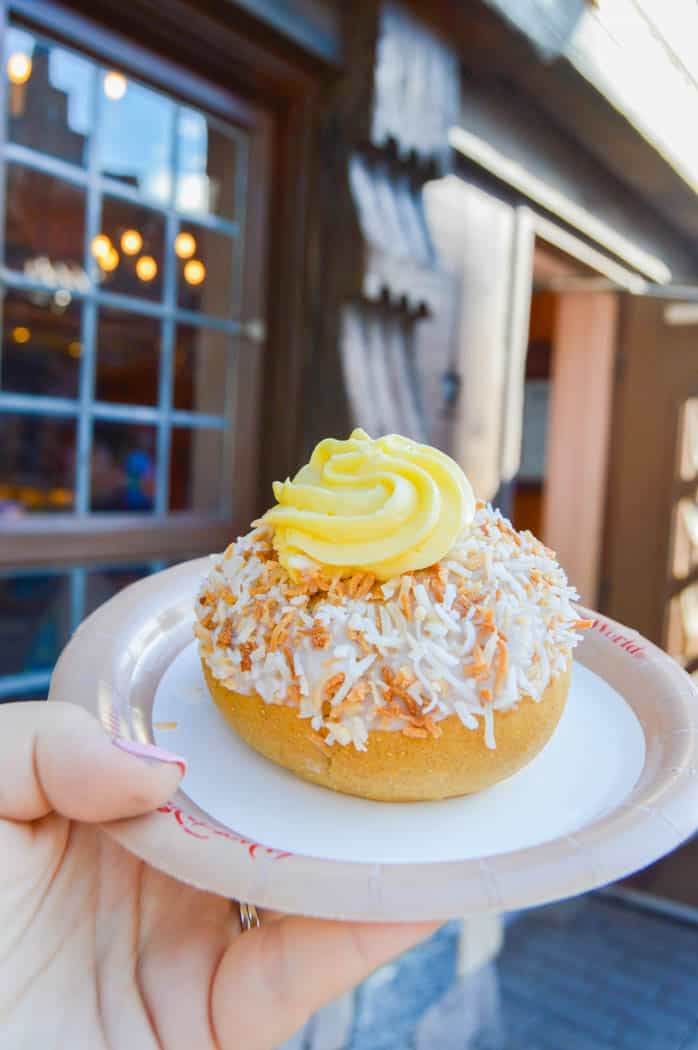 Snack: School Bread
This is one of my favorites. It's a very different type of treat but one you have to try. A sweet roll that is filled with custard and then dipped in coconut. It's not too sweet and tastes amazing. Plus I heard it's Anna and Elsa's favorite as well 😉
Where to find it: Stop in Kringla Bakeri Og Kafe in Norway for this snack. The perfect taste of Norway after riding the Frozen ride.

Love this post? Pin it!!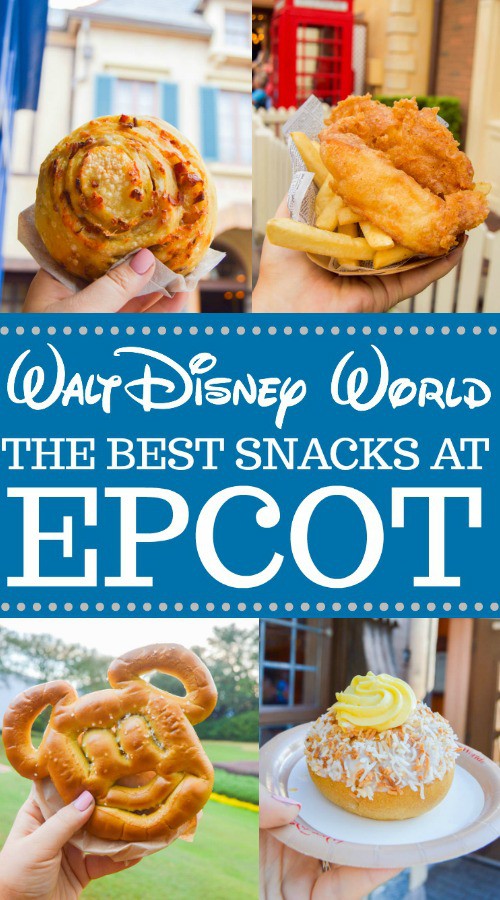 SaveSaveSaveSave
SaveSave
SaveSave
SaveSave
SaveSave
SaveSave
SaveSave
SaveSave
SaveSave