Hi Friend!!
I really love a simple cake mix recipe. Taking something simple and easy and making it into something your own and awesome. Having the base of your dessert pre-made really makes baking so simple. Today I wanted to share with you these awesome super east cake mix recipes!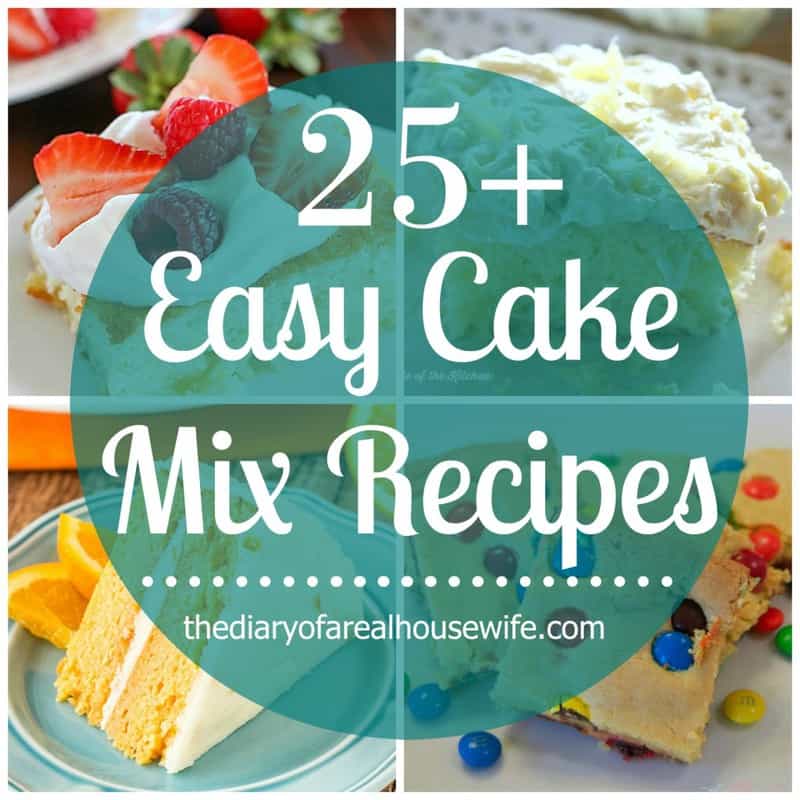 My Granny would never let you leave her house empty handed. It didn't matter if you where leaving with a pocket full of mints or a garbage bag full of canned and boxed food. If she didn't have anything she always would slip a little cash your way when no one was looking to help with gas. She truly was the most generous person that I new. On several occasions should take a garbage bag and go to her pantry and give you food. You always had to check it when you got home though because some things could have been expired in like '99! For real… But most the time we got lots of goodies (aka random food). Canned vegetables, box mac and cheese, and box cake mix. When I was in college there was no way I was putting any go that food to waste and I started cooking and creating dessert with the box cake mix. It's such a simple and cheap way to bake something! And it doesn't have to be cake! It can be cookies, bars, pancakes, and even cinnamon rolls. Today I wanted to share with you some of my all time favorite boxed cake mix recipes!
Which one will you try??
All 25+ Recipe Ideas Next: