Bar/buffet style is my favorite way to go for a party or when we have guest over. Everyone gets to build the meal the way they like it. This time we tried a Chili Bar. There are so many fun ways to serve chili and my guest got to pick their favorite one!

Buffet style food is the best! I love that everyone can create and make what they want and my guest always loves it. My Dad came to visit for a visit with my mom and they arrived on his Birthday. I knew I had to make him something special for dinner and her LOVES chili! I made one of my favorite chilis and loaded our buffet table with all kinds of toppings. Since this chili was going to be loaded with toppings I made my simple no bean chili. Check out these other simple chili recipes that would work great for a chili bar.
Chili Recipes: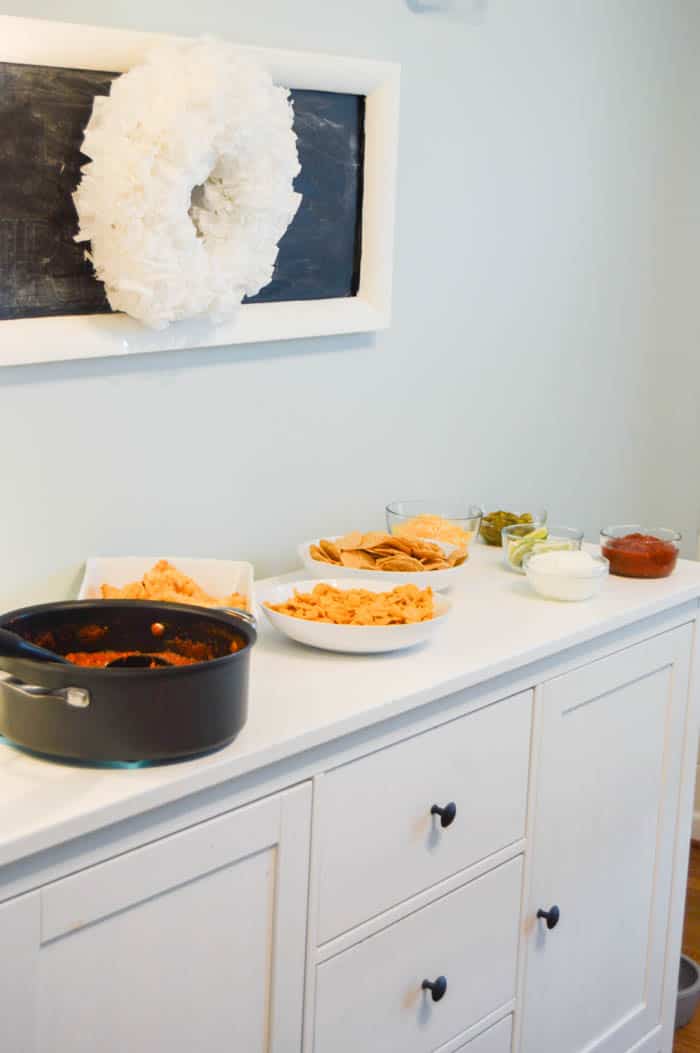 I started by getting my chili into the pot. I usually let it simmer for 40-50 minutes which should be enough time to allow you to get your bar all set up. You can add any of your favorite toppings to the bar but here are a few ideas.
Chili Bar Fixings:
French Fries
Tortilla Chips
Sour Cream
Shredded Cheese
Corn Chips
Lime Wedges
Diced Jalapeno
Salsa
Cornbread
Guacamole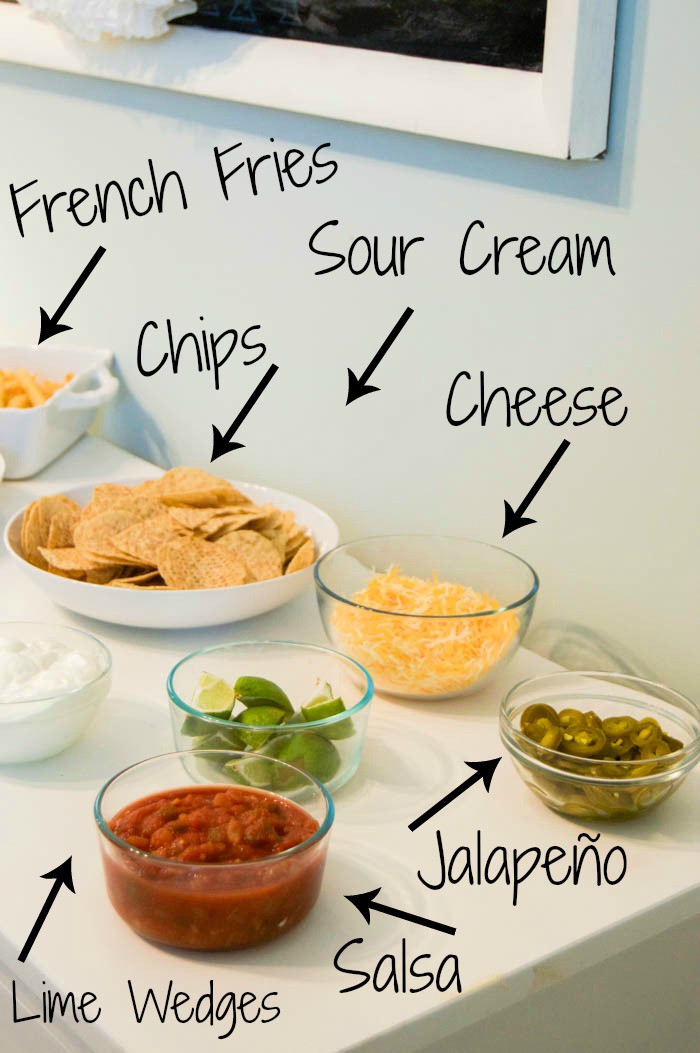 No Bean Chili and Chili Bar Cooking Episode: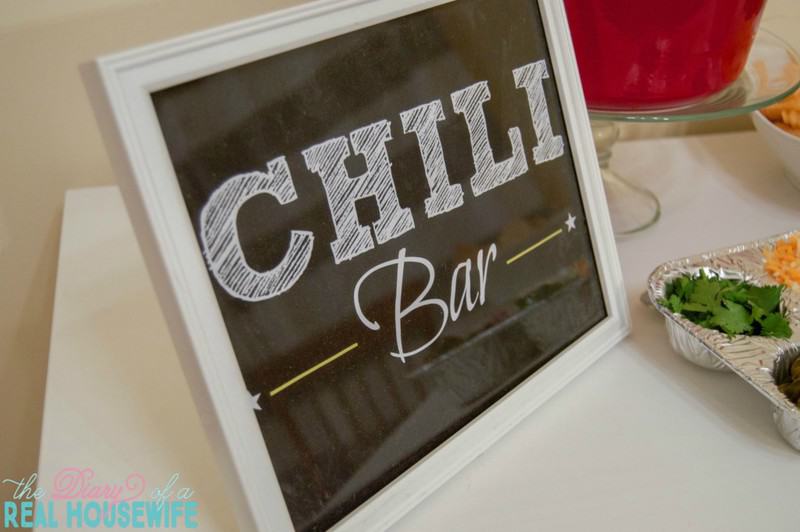 If you want to fancy up your chili bar then print this out and put it in a frame! Easy decor and so adorable.

SaveSaveSaveSave
SaveSave
SaveSave
SaveSave
SaveSave
SaveSave
SaveSave
SaveSave
SaveSave
SaveSave