It's slowly getting warmer outside, and today I wanted to share with you my recipe for an all natural DIY Bug Repellent Lotion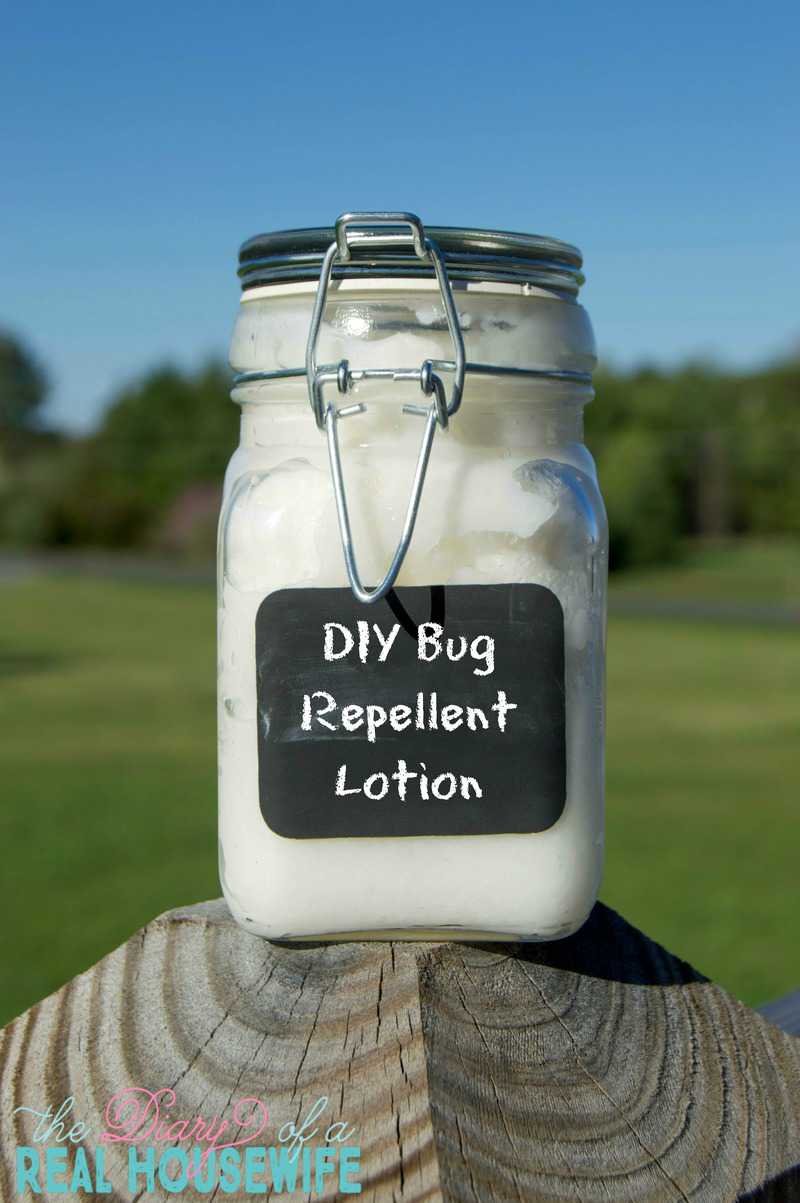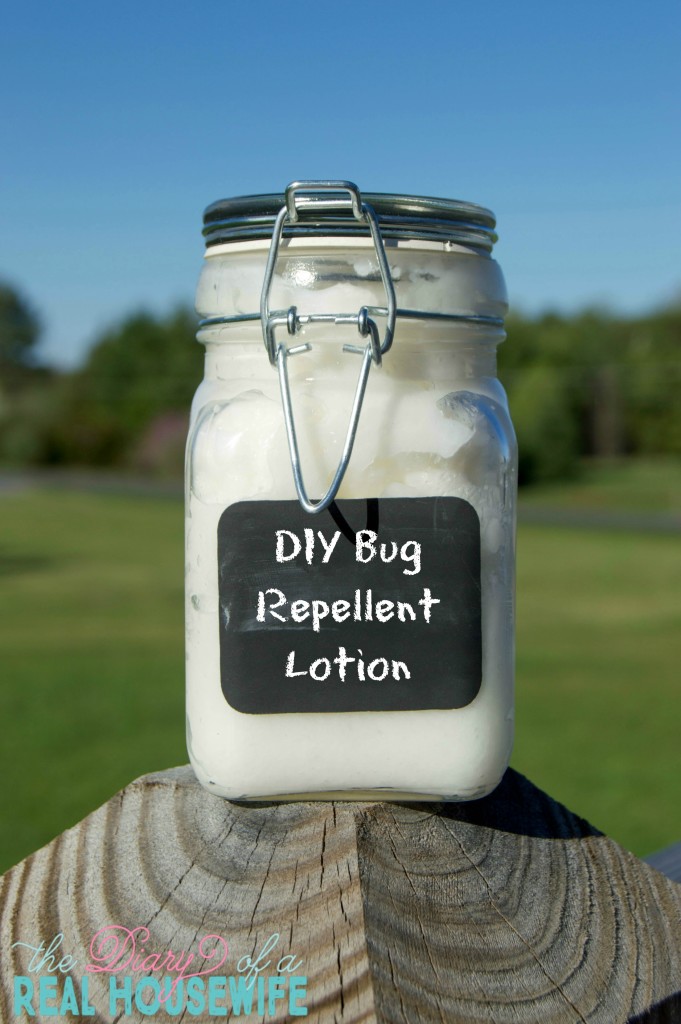 It's almost warm outside. I know a lot of you got snow this last weekend, hello isn't it April?? We just moved into a new house this past winter, and we are getting a new fence for the yard. They started it all last week and I can't wait for it to be all done. My boys NEED an outdoor space to run and play and get all that energy out. Since we will be spending a lot of time outside this summer I decided to make my own DIY Bug Repellent Lotion. I know you all have heard the bad stories going around about the chemicals found in everyday products we use. When I found out you can use Essential Oils to make your own all-natural bug repellent I knew I had to give it a try.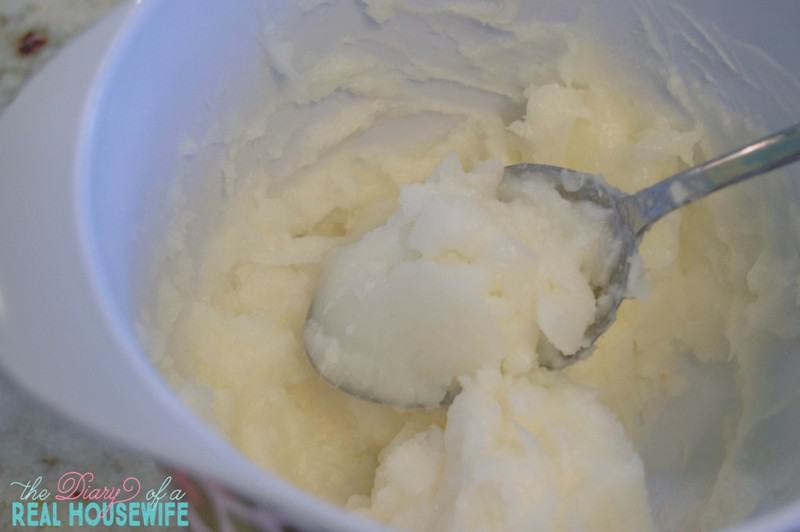 I started by adding ⅓ cup coconut oil and ⅓ cup shea butter to a bowl and mixed together. Then add the Essential Oils. I used Lemongrass (2-3 drops) and Eucalyptus Citriodora (4-5 drops).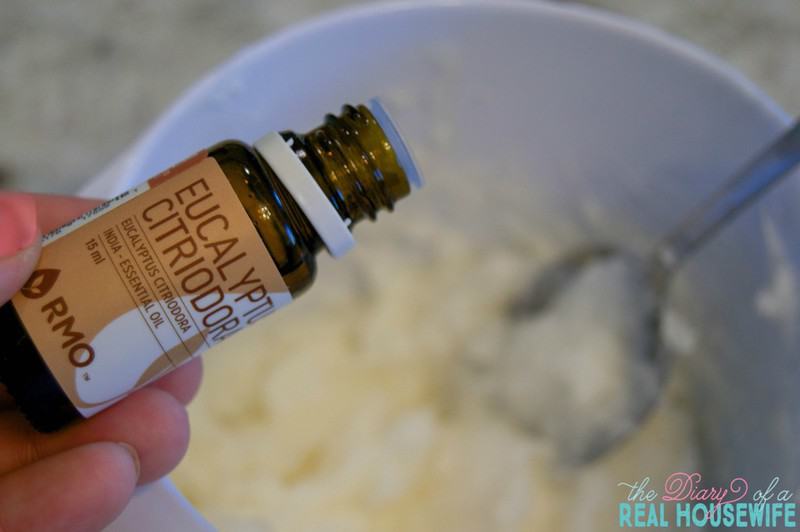 Make sure you are using a good oil that doesn't have any chemical in it. My favorite are Rocky Mountain Oils.
I put mine in this mason jar with a seal to keep for the summer! So far we have had great luck with it.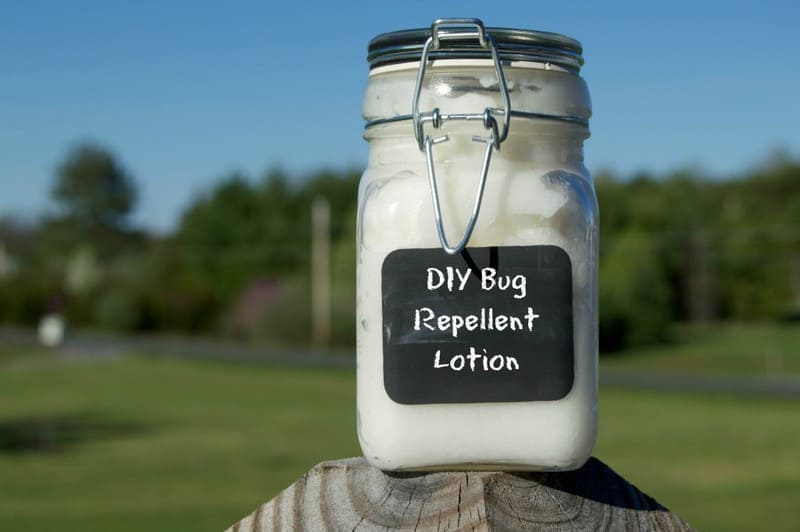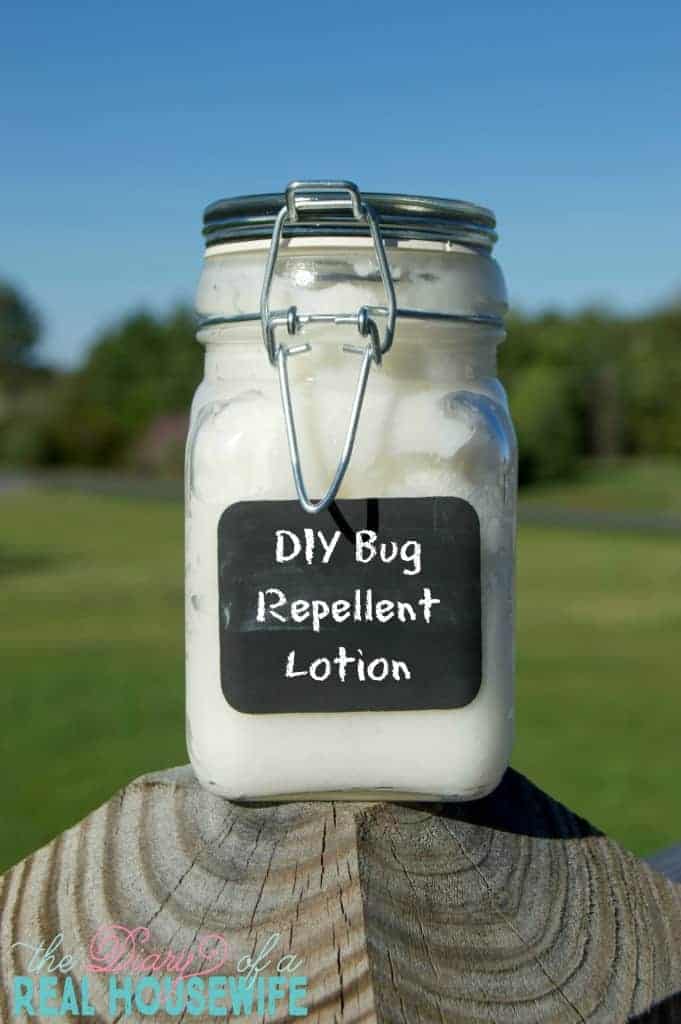 DIY Bug Repellent Lotion (All Natural)
Ingredients
⅓

cup

Coconut oil

⅓ cup

⅓

cup

Shea butter

⅓ cup

2-3

drops

Lemongrass

4-5

drops

Eucalyptus Citriodora
Instructions
Mix together coconut oil and shea butter. Add drops of oil and mix well.

Rub on skin when going outside.
Keep this one all summer and for ones to come, Pin it!!