This shop has been compensated by Collective Bias, Inc. and its advertiser. All opinions are mine alone.


If you are a first time mom or a mama expecting another new baby registering for a new baby can always be a little overwhelming with all the new products. Did you know that Babies "R" Us stores offer Registry 101 and Completion events in store. If you are ready to set up a registry or just wanting to learn more about it, it's the perfect event to learn more about how to do it and what you need. If you want to check out a Registry 101 Event with a registry expert to help guide you then head to your local store the 1st Saturday on the month. If you are ready to close out a registry once baby has arrived then you will want to be at your store the 3rd Tuesday of the month. Plus they offer a discount for all items on the registry not purchased, you don't want to miss that!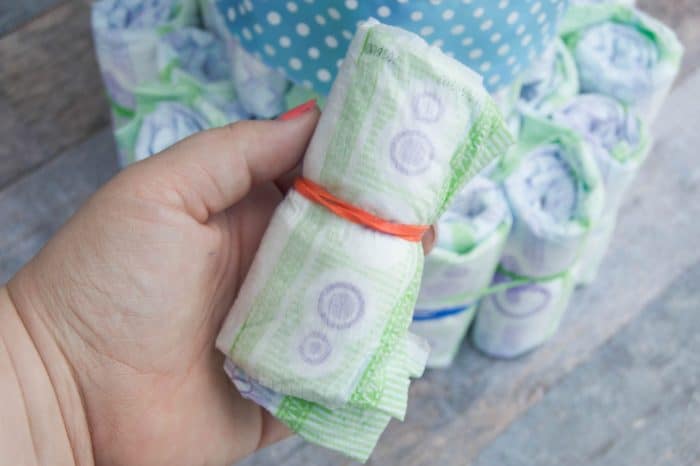 As a third time mom I know a thing or two about what baby will really need. No matter who you ask there is one thing no mama can deny, diapers! Yep every baby bum need diapers, every single one. It doesn't stop there though because you also need to think about step #2, what to do with those stinky diapers! Which is why I'm sharing my go to gift for any new mama, an adorable diaper cake and a Playtex Diaper Genie® Complete. They really go hand in hand, so make Your Nursery Complete with Ultimate Odor Protection.  When it's time for a new baby remember Playtex Baby™ for Better Beginnings. Make sure to register or pick up these items at your Babies "R" Us today!
Let's get started! Fist you will want to buy the diapers. I used 1 pack of size one and 1 pack of size two. For a large diaper cake you can also get a size three. Everything you need to make the diaper cake:
– Diapers
– Rubber bands
– Empty paper towel roll
– Ribbon and decor for the cake.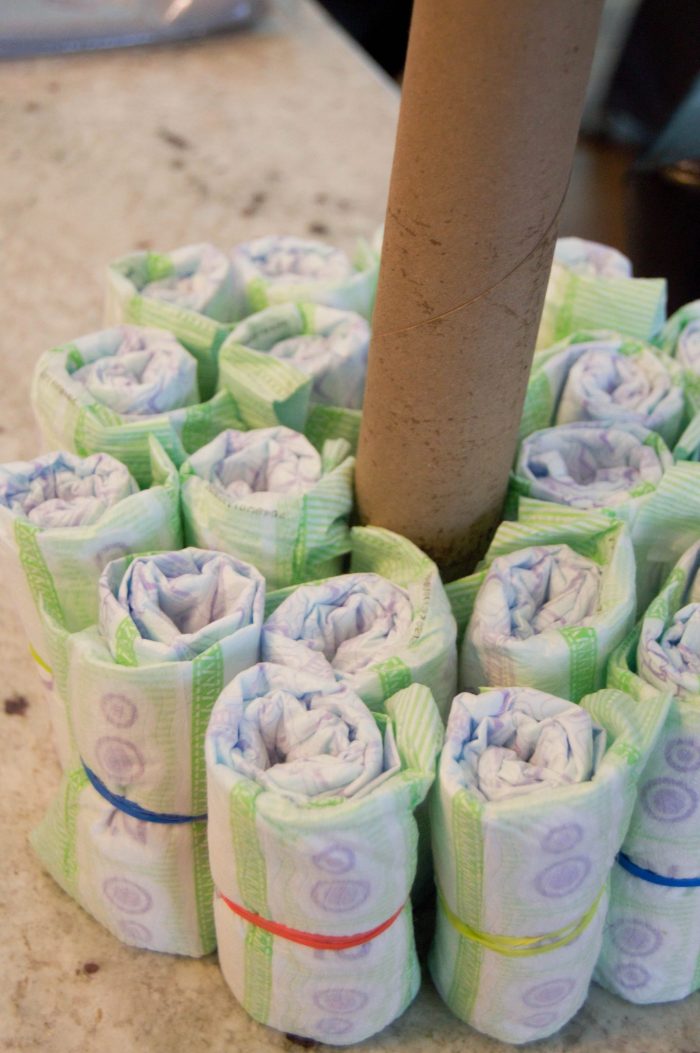 Start by rolling all your diapers and placing a rubber band in the middle. I rolled them to the size was showing so you know when it's time to layer what size each diaper is. Next place them around your empty paper towel roll. Three deep on the bottom, two deep in the middle and a single row around the top.Place a rubber band around all diapers in each row to hold them in place.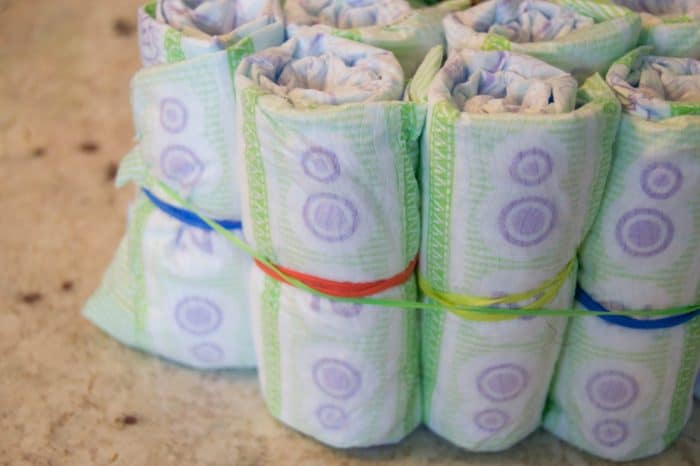 I had someone help me while I placed that last rubber band but you could place it around one row and then add more diapers into the rubber band. This makes it easy when building it yourself.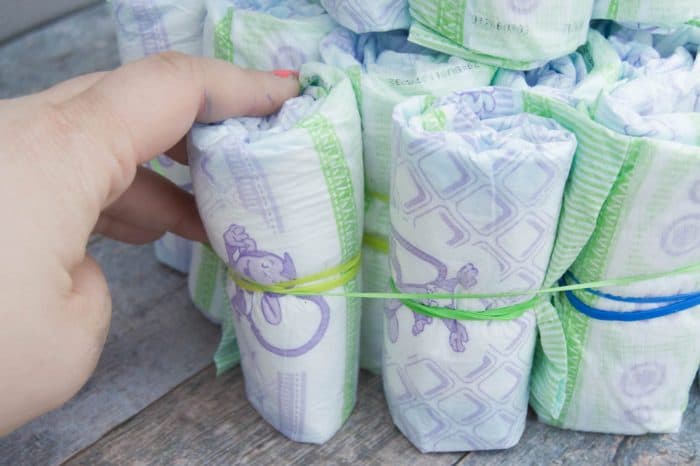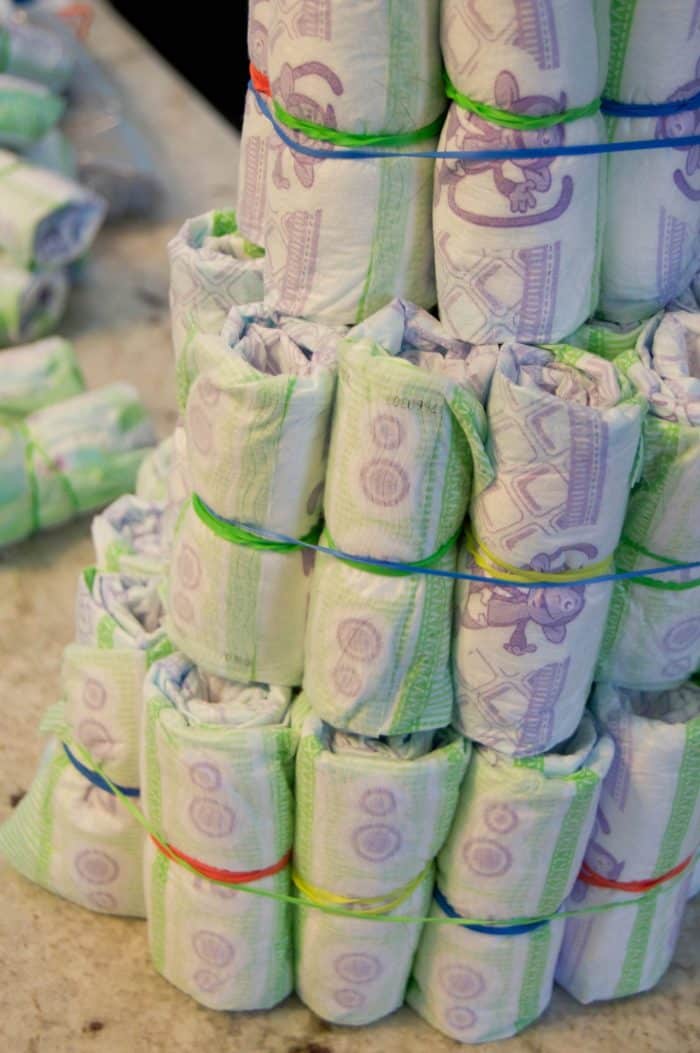 Once all three tiers are complete you can add the decoration. I added ribbon around to cover all the bands and a few baby toys. The blue bunny went inside the tube on the top and the others just had some tape on the back and place them on the cake.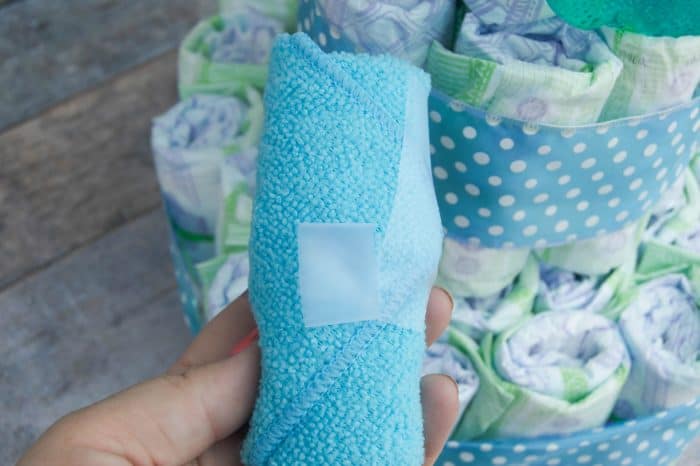 I can't give a cake full of diapers to a new mama though with out getting a place to stick all those diapers. The Playtex Diaper Genie® Complete is the classic diaper pail that we all know and love it is the #1 Selling Diaper Disposal Brand* (*Based on Nielsen scan data). It will keep your nursery smelling baby fresh. Each pail has a Odor Lock System to seal in all the odor and germs from those stinky diapers. Did you know Diaper Genie Complete was selected as a "Mom's Pick Best of 2017" award winner in the BabyCenter Awards, along with ranked 1st place in the Diaper Pail category. So for those late night changes and feedings just step on the pedal and toss the diaper away.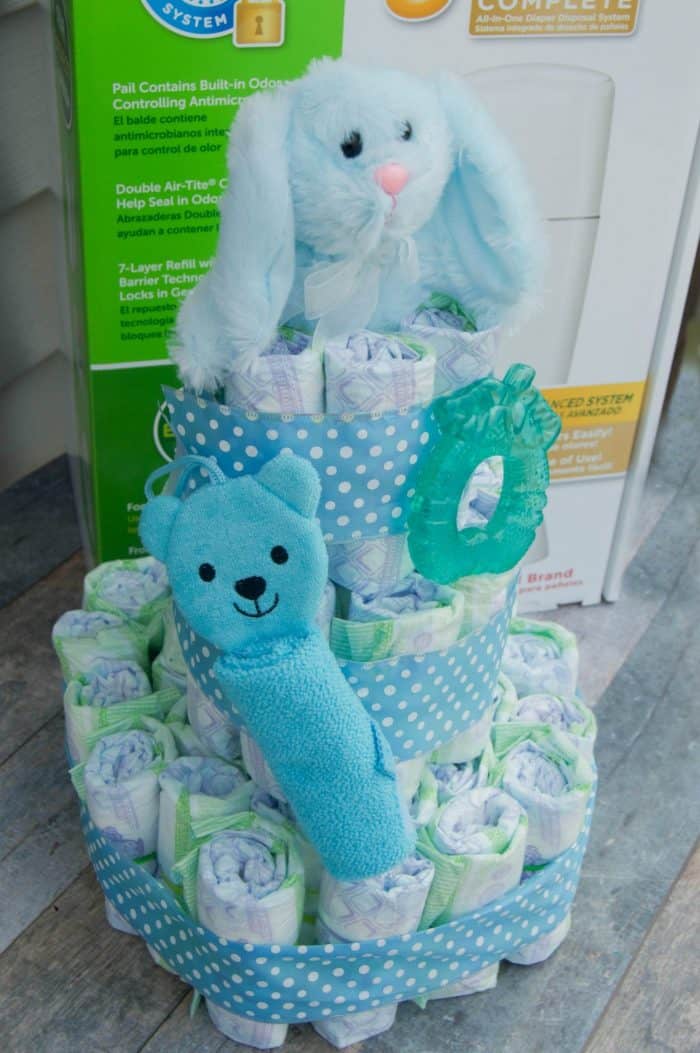 Which color will you pick? What theme diaper cake are you going to try? Leave a comment, I can't wait to hear your ideas!