I wanted to share with you today this DIY Table Top TV Shelf with you today! It's simple to make and helps make the top of a mantle or dresser look organized. When we moved into the new house last winter this was one of the first things I made!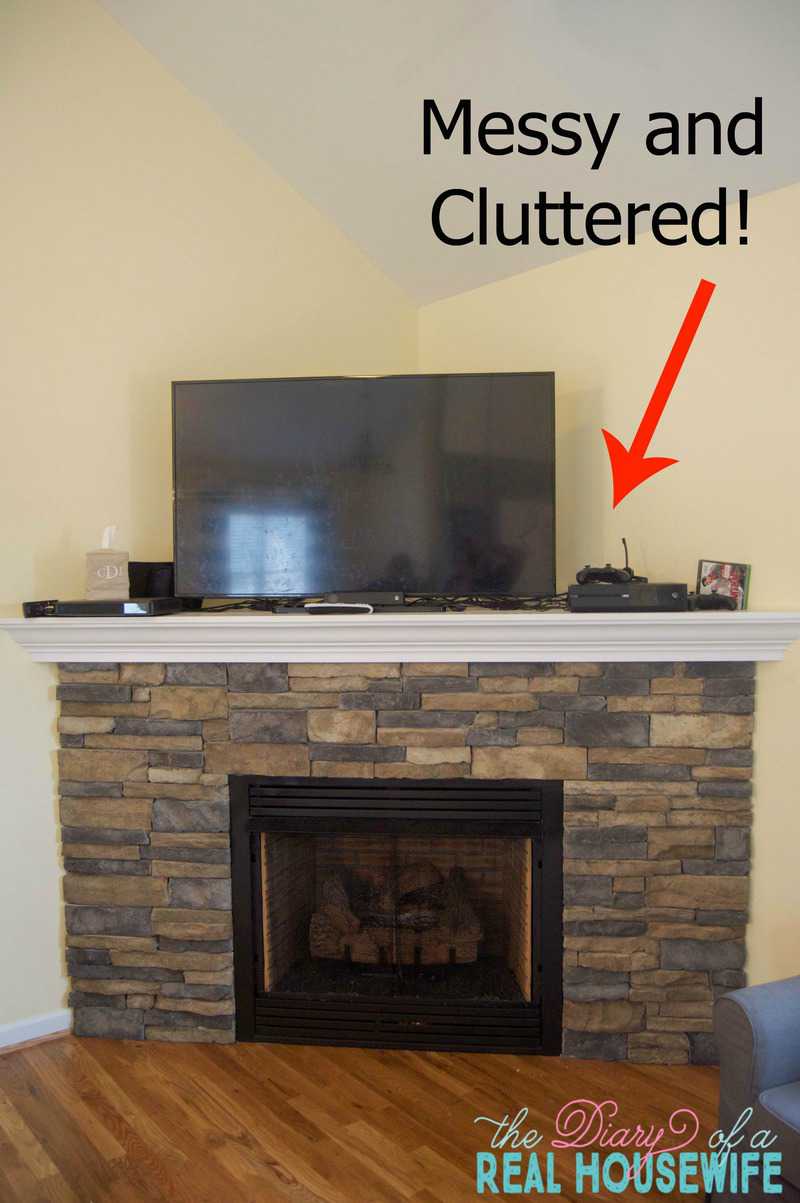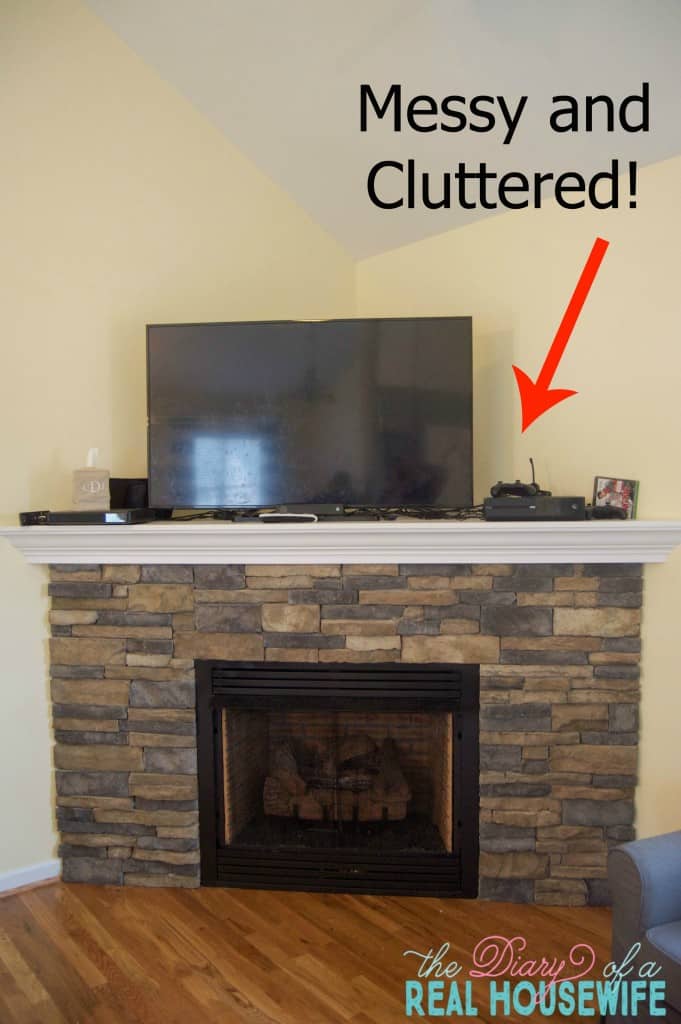 We moved into our new house just a few months ago. 2 weeks before Christmas actually so it was a CRAZY time! By now I have everything unpacked, but I still need to get things organized to how I like them. Oh and the decorating. I honestly feel like the decorating will take me years to get everything I want. I'm okay with that though, I've learned that slow and steady  is the best way to go. Making sure I get everything I want, but making sure it's what I really want. The first thing I want to do is organize though. I started with the fireplace!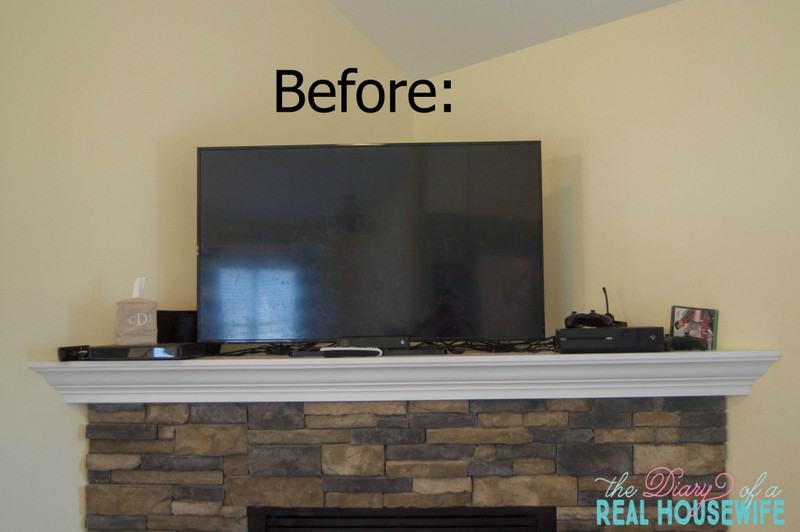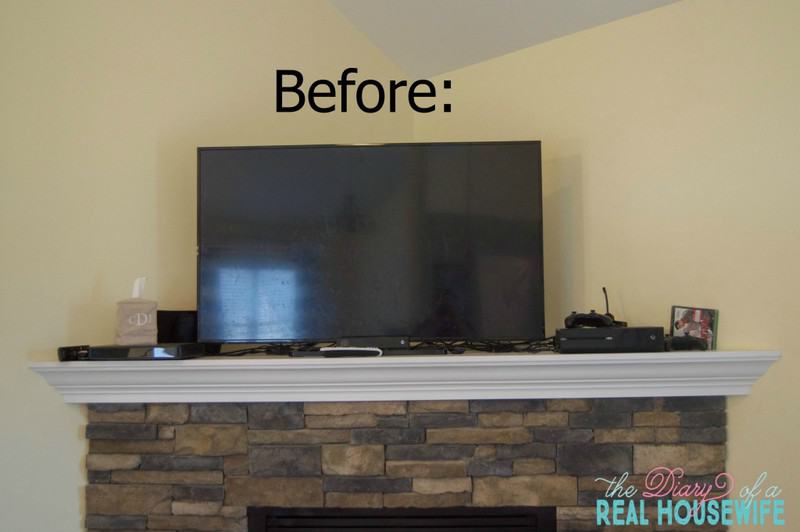 It was a mess! It's also the focal point of the house. We have a very open floor plan so it's doesn't matter if you are in the living room, kitchen, or dining room, you see the fireplace. I wanted it to look clean and organized, but keep everything we needed in it's place. Because our fireplace is in the corner we wouldn't be able to our tv mount to the wall. This would work great on a fireplace, tv stand, or dresser. To get everything under neither and organized.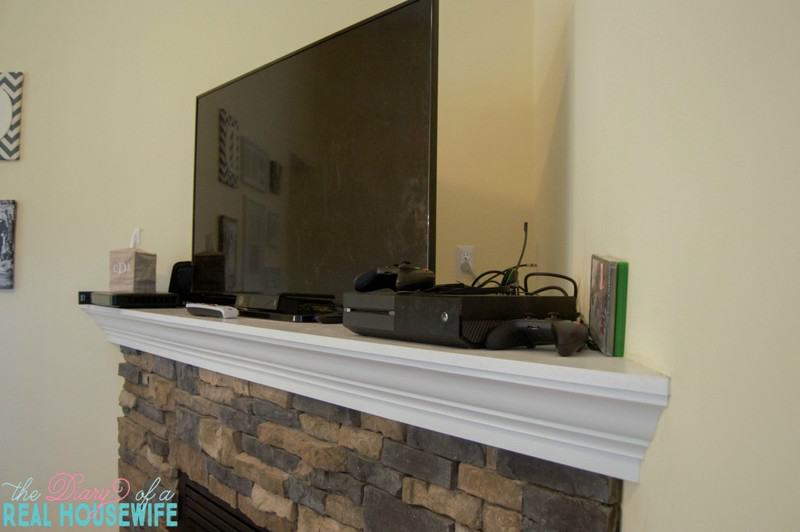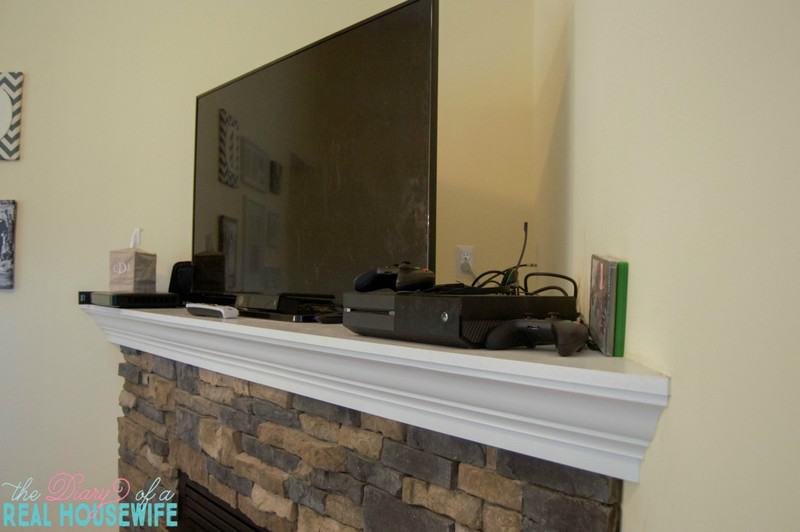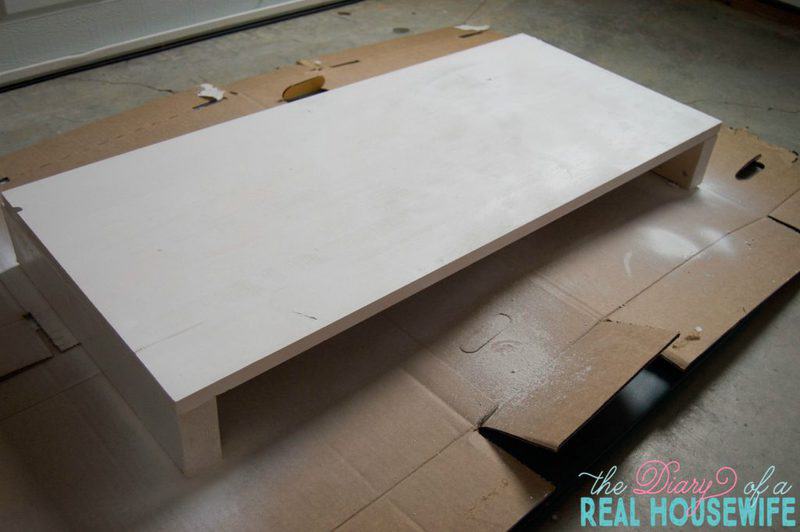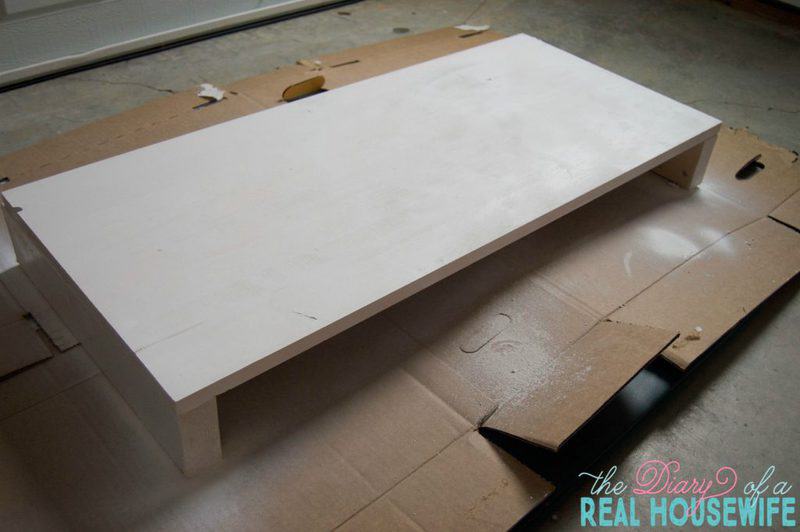 Your measurements will vary.  You want to make sure you measure your TV base, and the height of what you are putting under it. We bought a piece of furniture grade shelving and had a 2 by 4 cut to use as the legs. The 2 by 4 on its side will work perfect to fit our cable box and Xbox. Jut remember to measure your TV stand before going so you know the correct size of wood to get for the top.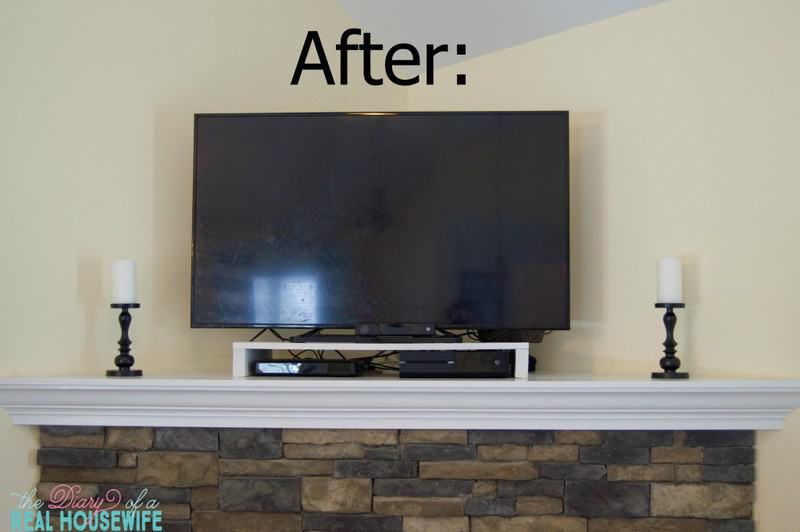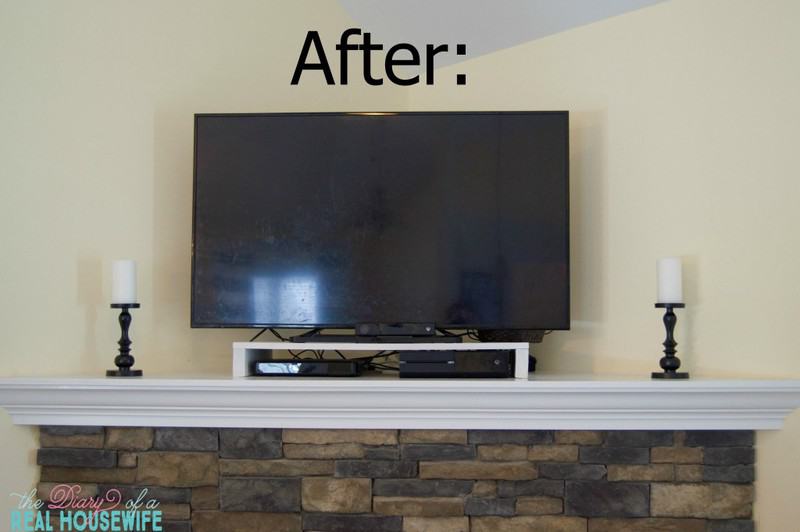 I used wood glue to attach my top and cut 2 X 4 piece of lumber. I placed heavy weights on top for pressure and let it sit over night. Once attached I painted mine white.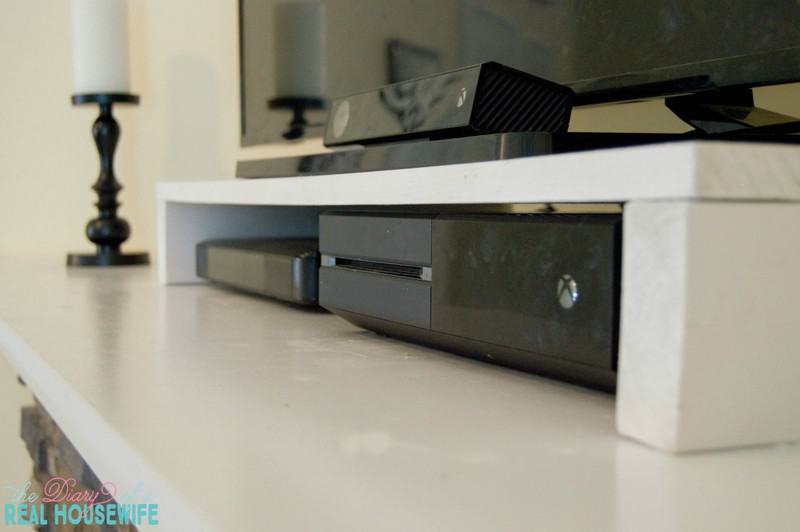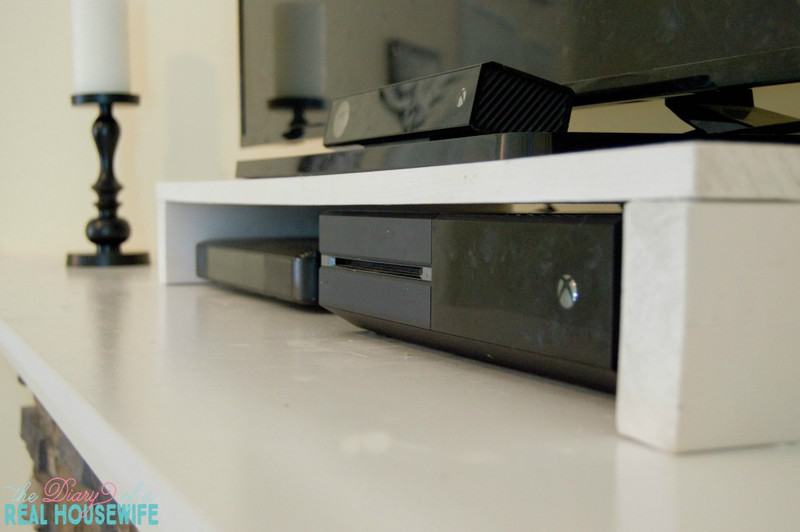 For this project you will need:
-Top shelf, 1 sheet (the length will depend on the size of your TV.)
– Lumber 2 X 4, cut to the width of your plywood. (Since we don't have a saw at home we purchase one 2 by4 at Lowe's and they cut it for us there.
-Wood glue
– Paint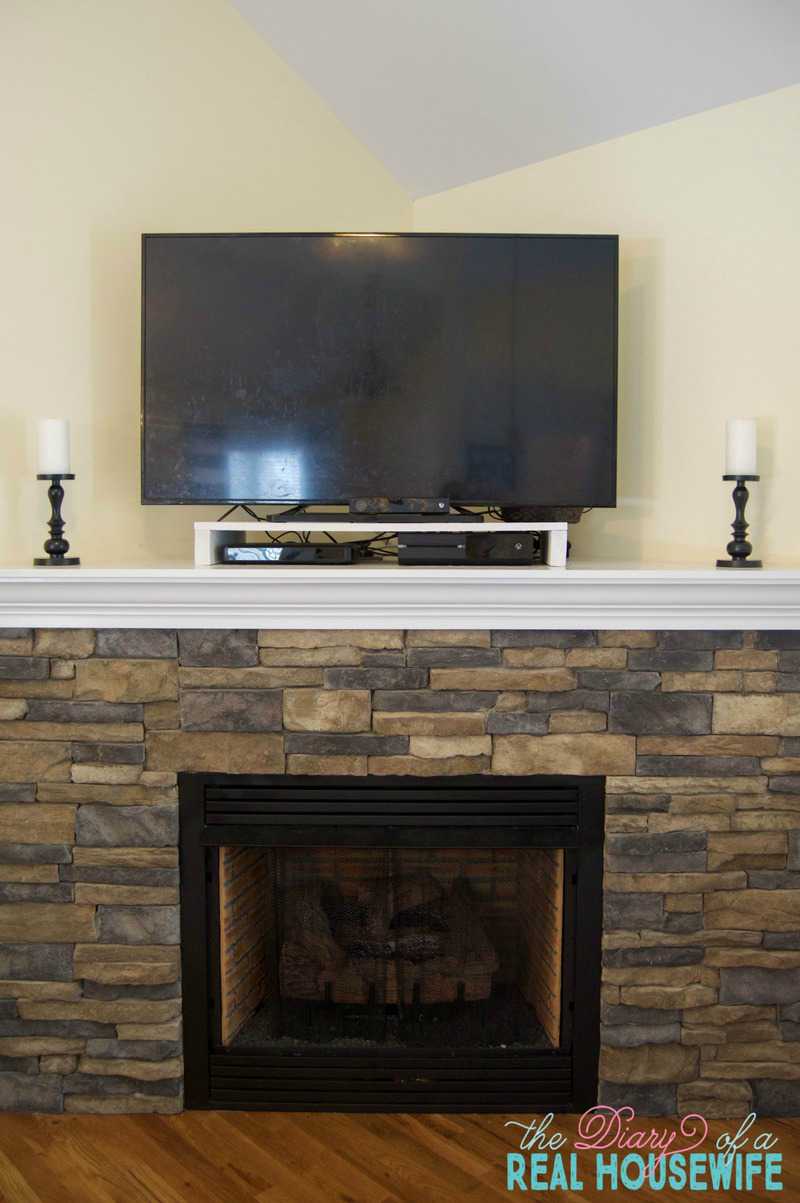 Glue paint and your project is ready! Our stand has been up for a year know and I love it!