Screen time seems to be a hot topic with todays mom and for understandable reason. More and more screens are becoming available to our kids. It's no longer just TV, but iPods, phones, tablets, computes, video games, and the list goes on. This is why we started Earning Screen Time with the Point System.
I'm not totally against screen time, I've found some awesome educational shows, apps, and websites for the kids; but like everything in life moderation is key!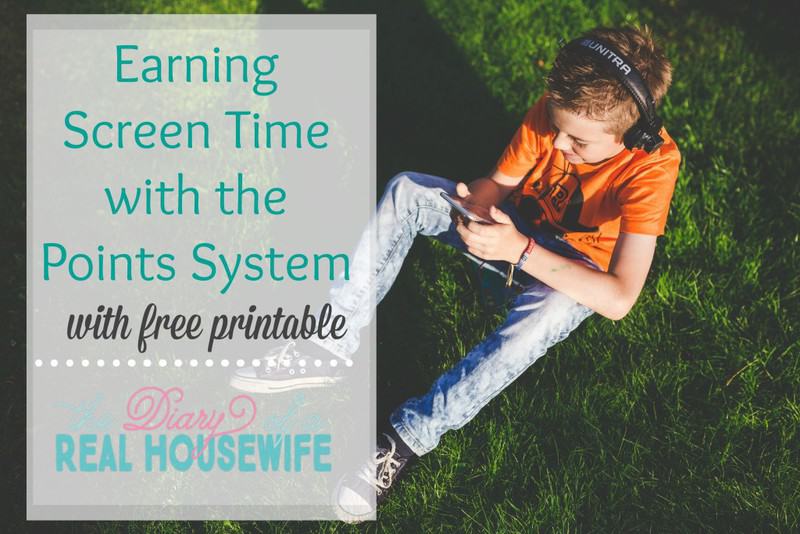 I can't take credit for Earning Screen Time with the Points System idea.. My parents actually used the points when I was a kid! Even before we had all the screens available like our kids do. I remember working hard for those points so I could play power pete. Does anyone remember that game? I was obsessed!
Make your rules for points according to what works best for your family. I'll share what are rules are to help give  you some ideas.
Screen Time Point System Rules:
Points are earned when you do an extra task or chore not a daily responsibility. For example, if making the bed each morning is a  daily responsibility doing it does not earn points. Helping your sister make her bed or doing the dishes when it's not your night does earn points. You can find my ideas on daily responsibility in my post, Chore Ideas for Kids. 
Points can be given at any time for things like an extra chore, a good deed, extra reading time, or when mom needs extra help around the house! I don't have a master list for how many points each different task is worth. Just what you feel is deserved in the moment.
What you do need set is stone is how much a ticket it worth. If you are giving out 1 point at a time make your tickets worth 3-5 points. If you give 5-10 points at a time make your tickets with 30-50 points.
Unlimited amount of points can be earned each day, but only a certain amount of tickets can be turned in each day. We do 2 (30min) tickets per day.
Check out my free printables to help you get the point system working in your house!
Print them out with colored card stock paper. You can even assign different colors to each kid so no "she took my points" fighting happen!
Print out your points and tickets and keep them in separate jars in the kitchen. You can give a child a points token when they earn them and they are responsible to keep track of them and then when they have enough turn them into you for a screen time ticket. When they want to use the screen time ticket they turn it into you!
Hopefully this will keep your family's screen time under control!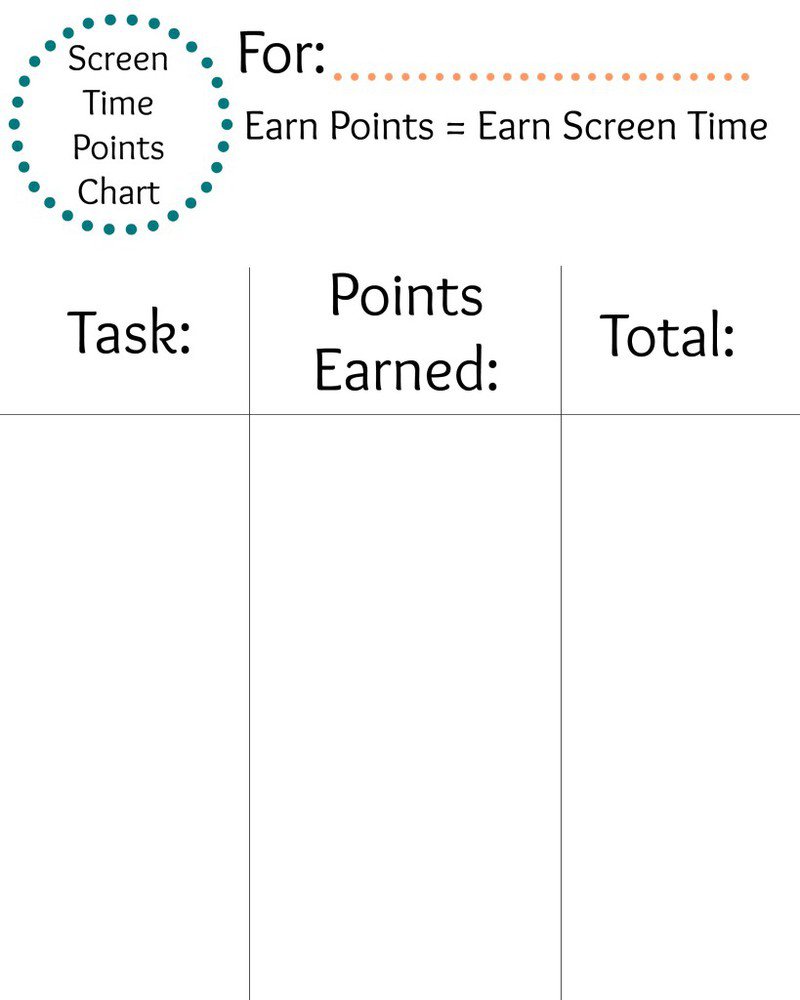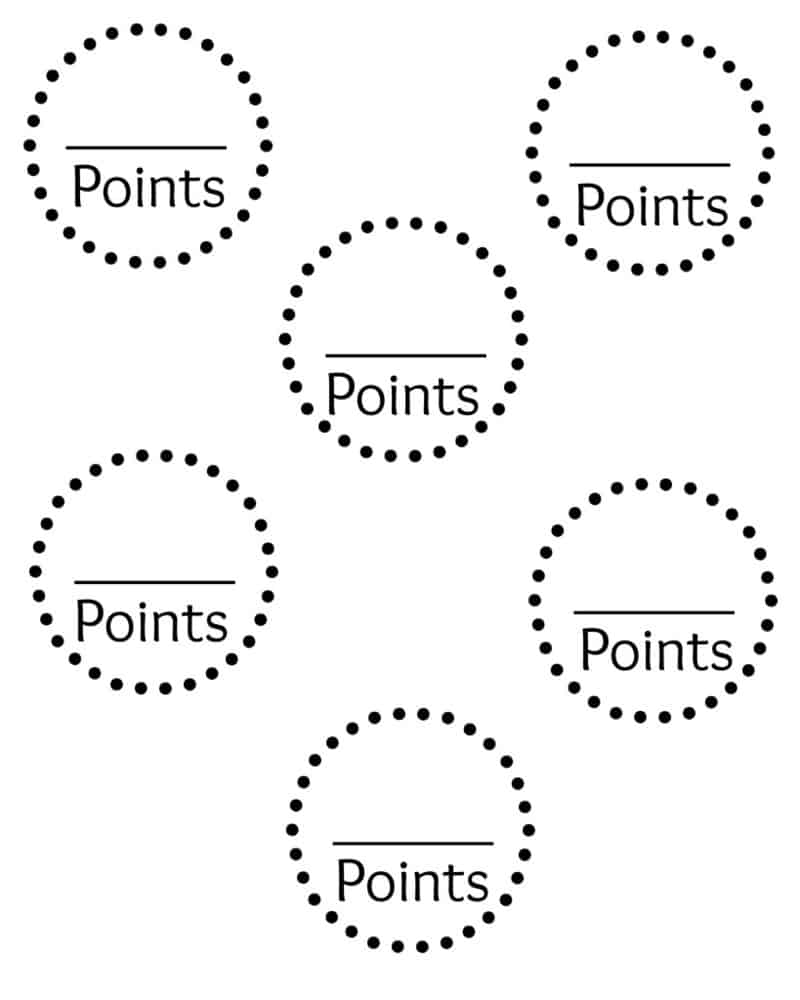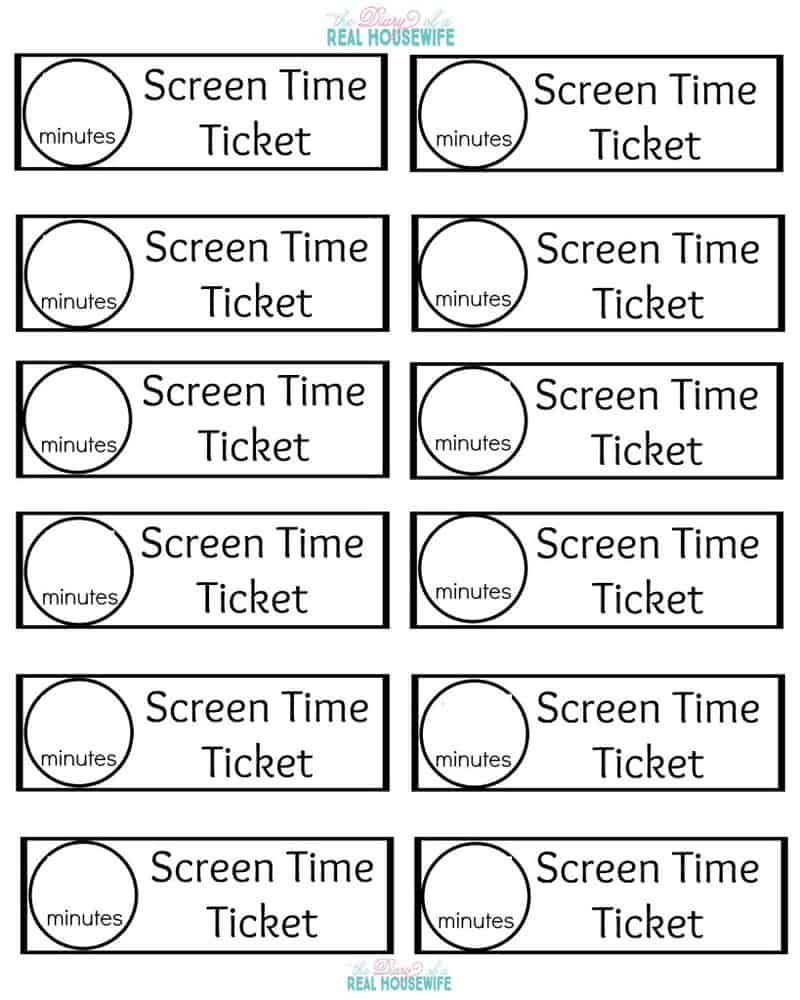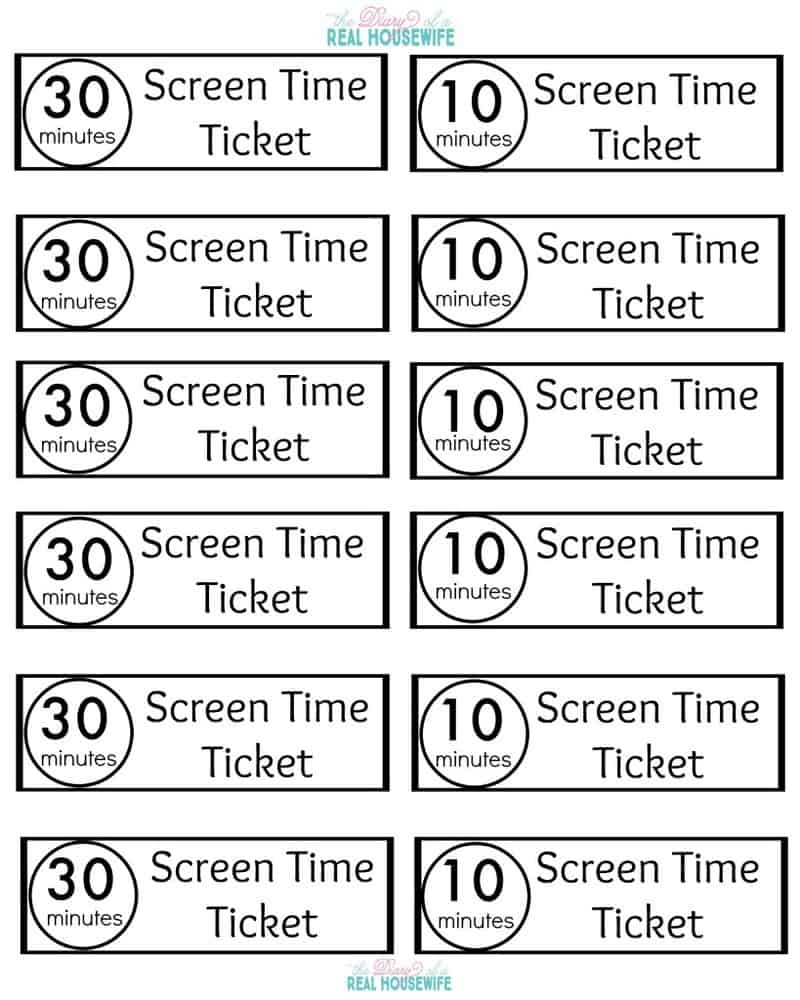 Did you like this post? Pin it!