Celebrate Easter with everyone's favorite brunch recipes! Over 20, easy-to-make Easter Brunch Recipes will be perfect for your Easter festivities!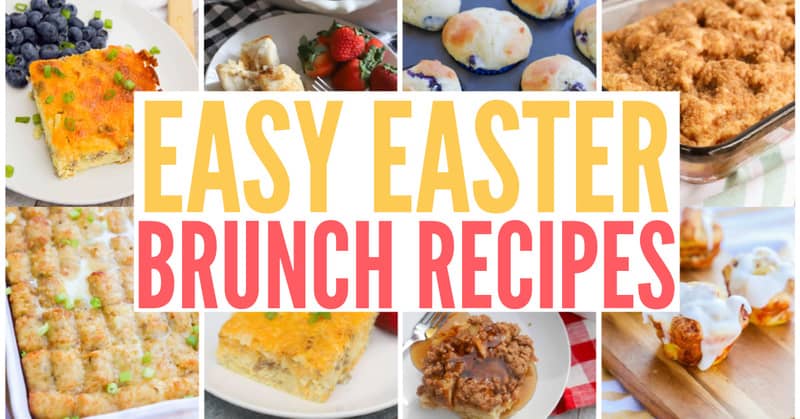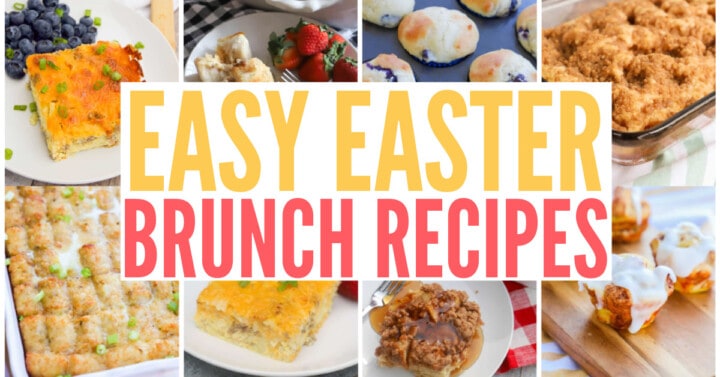 What is Brunch?
Brunch is one of the greatest mealtimes ever! It originated years ago from the thought on someone going to church or mass early on a Sunday morning, and then the service taking so long it passes the traditional lunch time. So as to not spoil dinner, have brunch!  Brunch is essentially breakfast foods served with light lunch items later in the day than a traditional morning breakfast.
Easter Brunch:
These recipes are perfect for a simple Easter brunch. So, no matter how you celebrate or practice Easter in your family, everyone can celebrate with an Easter Brunch. We will be going to church, and I plan on have a pretty nice brunch spread ready for us when we get home. Here are some of my favorite things to make for brunch!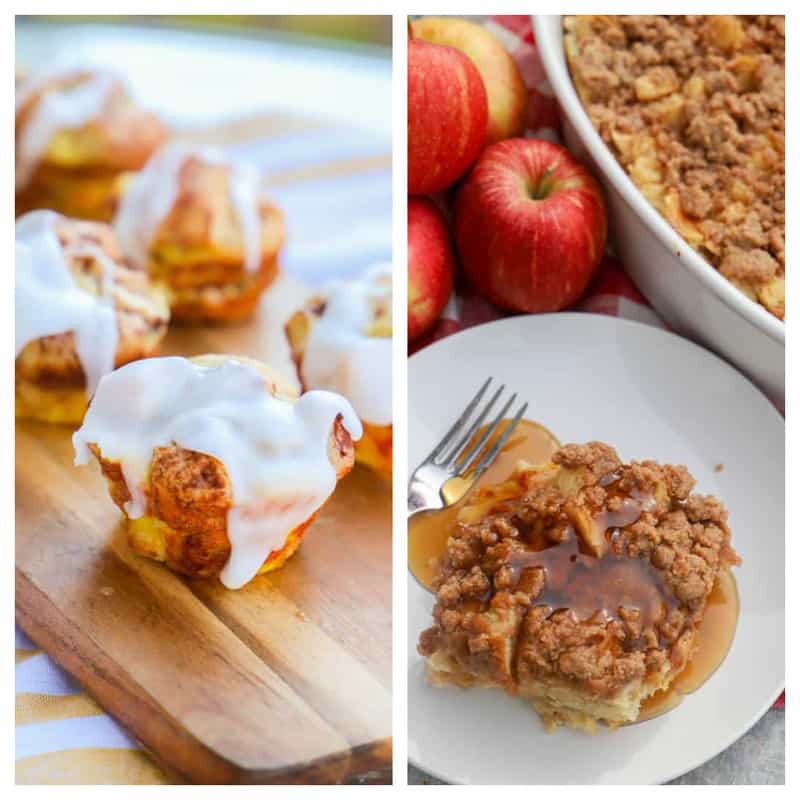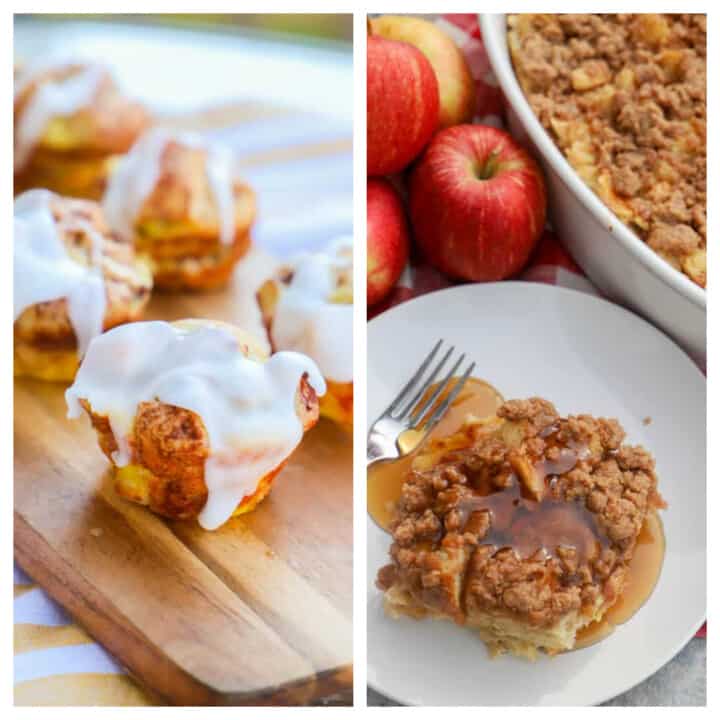 Tater Tot Breakfast Casserole - You can't beat an easy to make casserole with tasty tater tots!
Cheesy Potato Breakfast Casserole - Bring on the cheese! Packed with flavor and simple to make, this casserole is a winner!
Apple Cinnamon French Toast Casserole - It tastes as good as it looks! Prep the night before and bake it in the morning!
Cinnamon Roll Muffins - Flood your kitchen with the smell of cinnamon! The best part is that these muffins taste amazing and they're simple to make.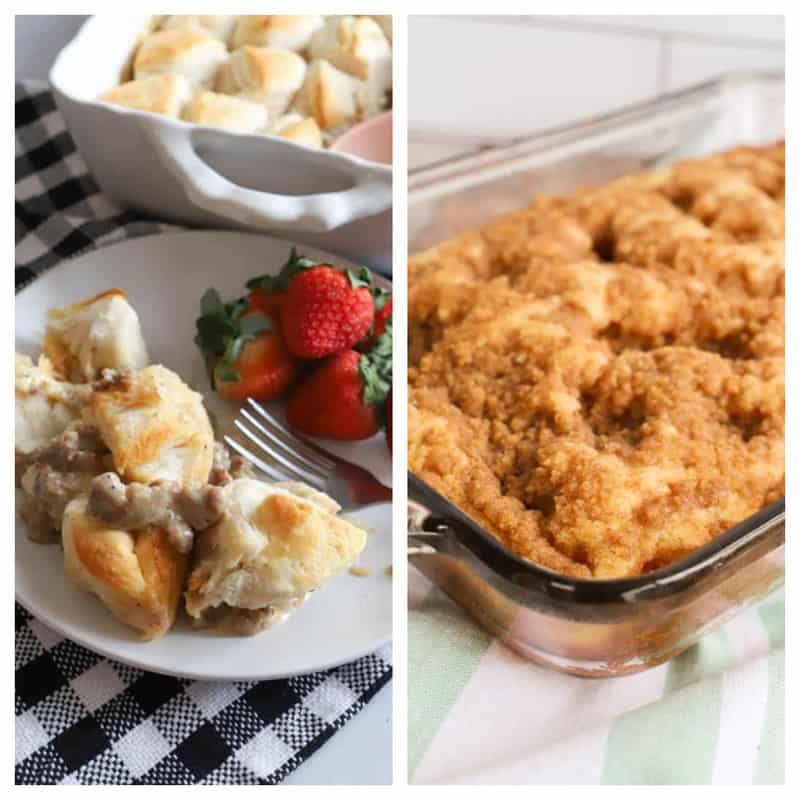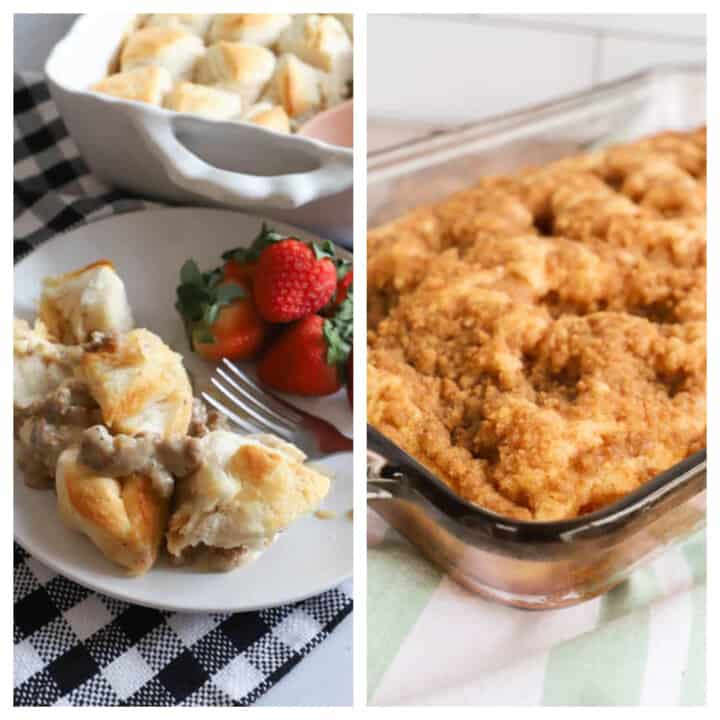 Sausage Hash Brown Breakfast Casserole - This casserole is filled with flavor, easy to make, and even gluten free!
Biscuits and Gravy Casserole - The only thing better than biscuits and gravy is making it into a casserole. The golden biscuits on top hide a delicious gravy layer underneath!
Greek Yogurt Blueberry Muffins - Simple to make muffins that taste incredible! Everyone in the family will love taking a bite out of these.
Coffee Cake - Passed down from my Grandma, this classic recipe checks all the boxes of a delicious coffee cake. Easy to make with pancake mix as a base!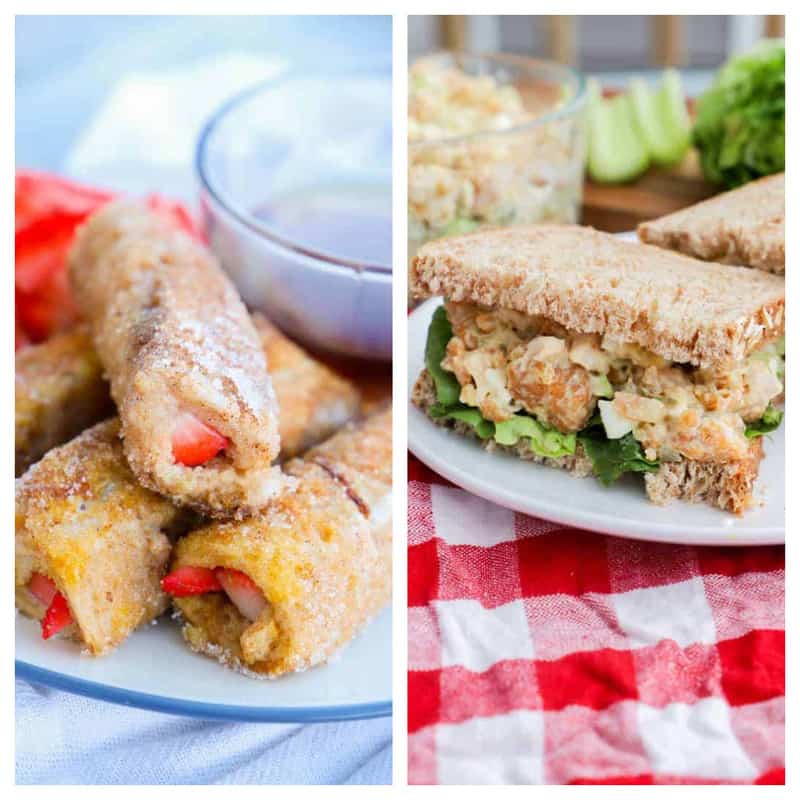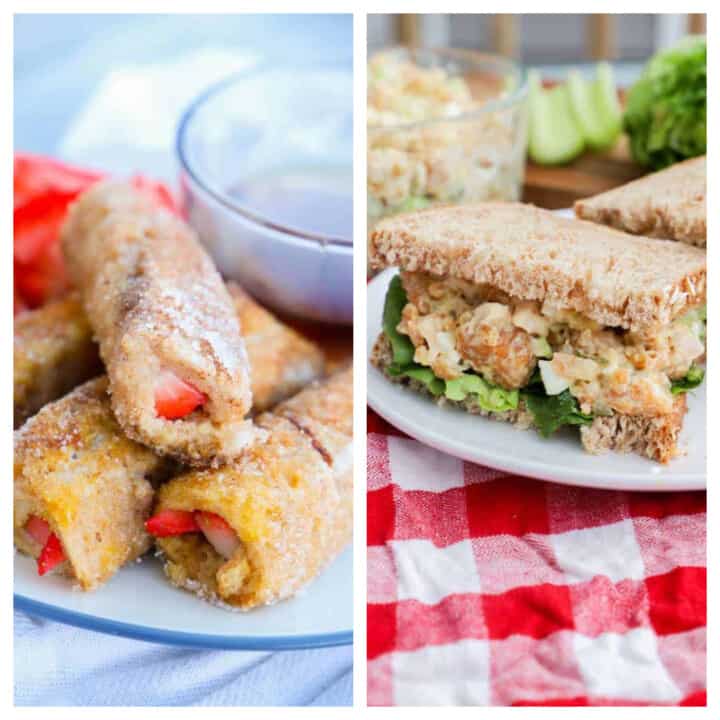 Strawberry Stuffed French Toast Roll-Ups - My kids love this breakfast! Dunk them in maple syrup for a delectable meal in the morning.
Ham and Cheese Crescents - A tasty savory recipe that takes less than 30 minutes to make!
Chick-Fil-A Chicken Salad Recipe - This recipe saves the day when you're craving Chick-Fil-A on a Sunday! You can choose to set out as a salad, sandwich or even in a wrap!
Cheesy Ham and Potato Casserole - This is a simple and delicious recipe that mixes sour cream, cheese, ham, and hash brown potatoes. Each bite will leave you wanting more!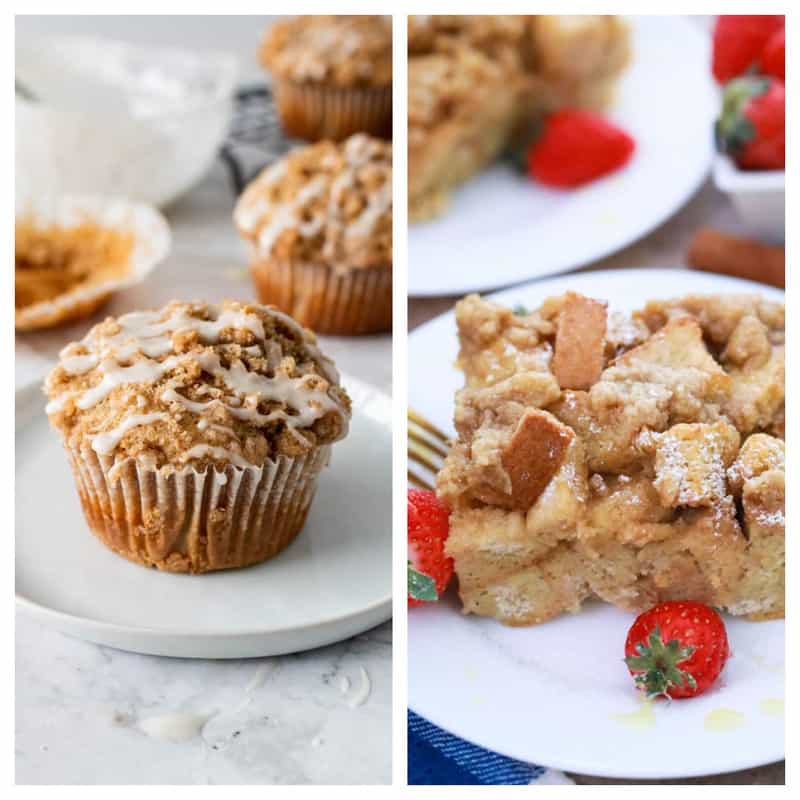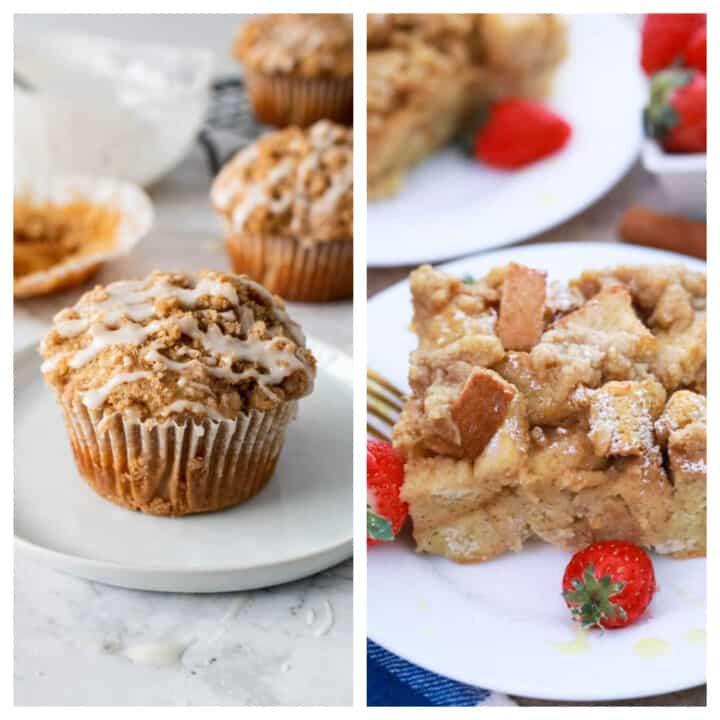 Coffee Cake Muffins - I don't know which one is better: the moist muffin, brown sugar crumble, or the vanilla icing drizzled on top!
Slow Cooker French Toast Casserole - Prep the night before and let the slow cooker do the work for you in the morning!
French Toast Casserole - I love classic dishes in the form of a casserole! This delicious meal is even ready in an hour.
Cinnamon Roll Breakfast Casserole - It's super simple to make this sweet treat for breakfast! You can even have your kids prepare it for you.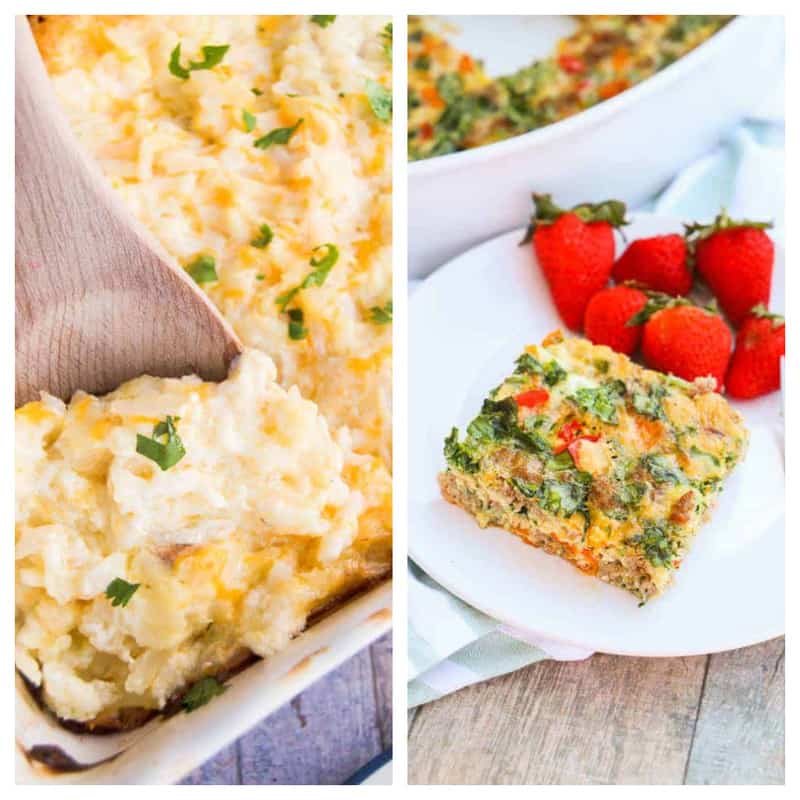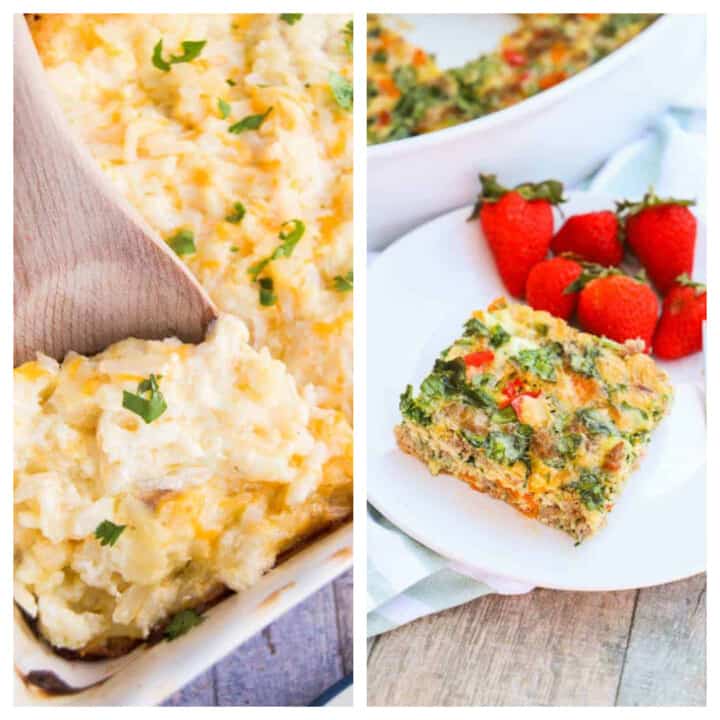 Cracker Barrel Hashbrown Casserole - This is the best cheesy dish that everyone in the family will love! 
Make Ahead Low Carb Breakfast Casserole - Not only can you save yourself some time in the morning, but you also get a tasty dish without the extra calories in this casserole!
Sweet Breakfast Pinwheels - Sprinkled with walnuts and packed with sweetness, these pinwheels are an incredible choice for brunch.
3 Ingredient Sausage Breakfast Bites - Simple recipes are wonderful, especially when they taste as good as these bites! 
Make Ahead Breakfast Casserole - Save yourself some time in the morning! This tasty dish takes less than an hour to cook.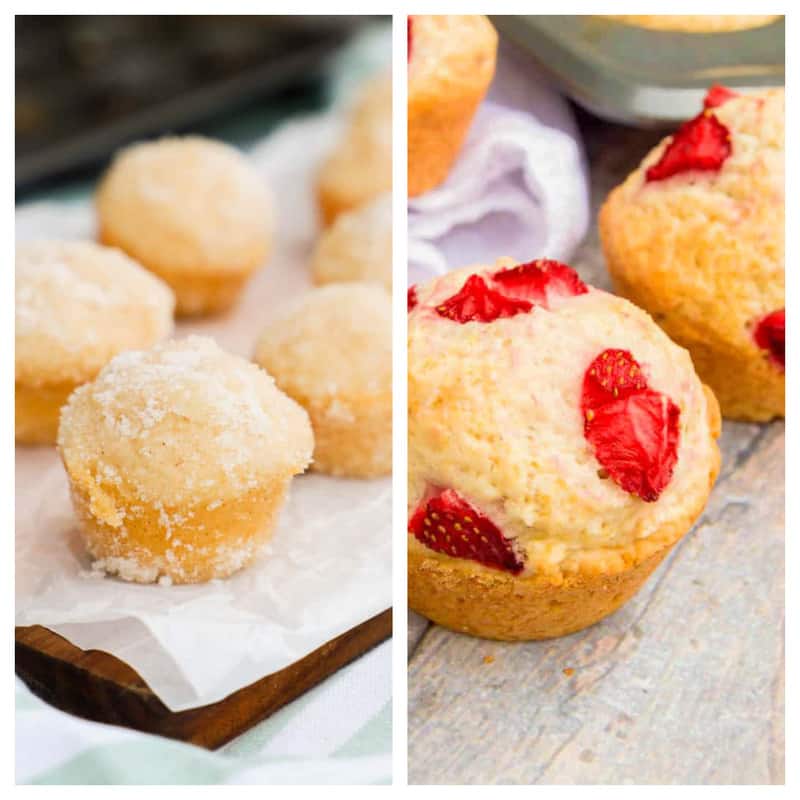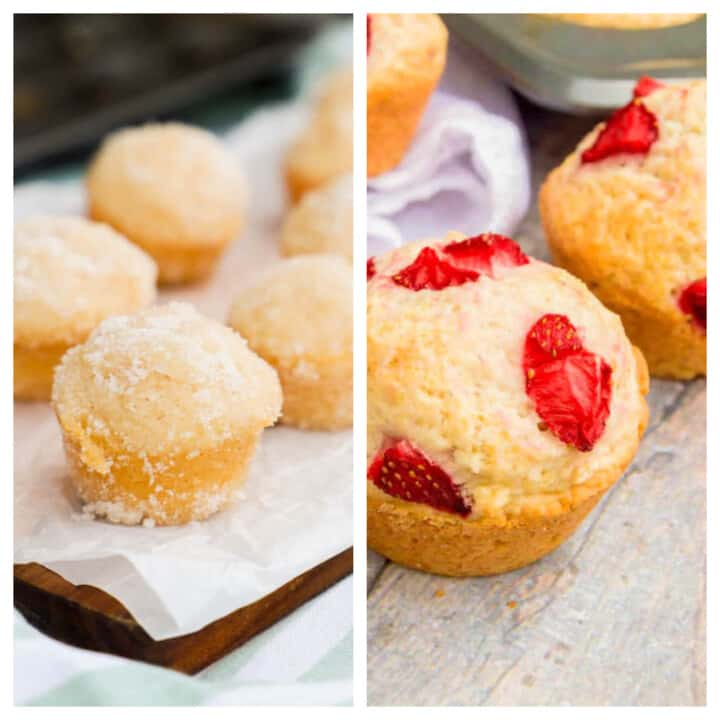 Cream Cheese Sausage Casserole - This breakfast recipe will start your day off right! It's extremely tasty even with a small number of ingredients.
Sugar Donut Mini Muffins - These taste as good as they look! Treat yourself next time for breakfast!
Strawberry Muffins - I love a good recipe that includes yogurt and fresh strawberries. These muffins are very refreshing to bite into.
Mini Sausage Pancake Muffins - If you love a good sweet and savory mixture, these muffins are for you!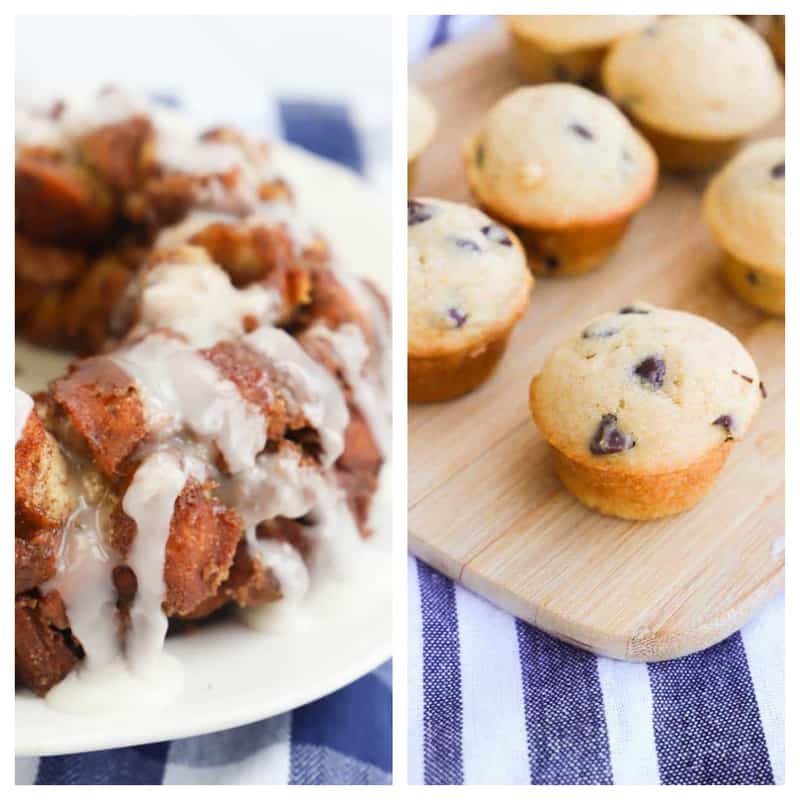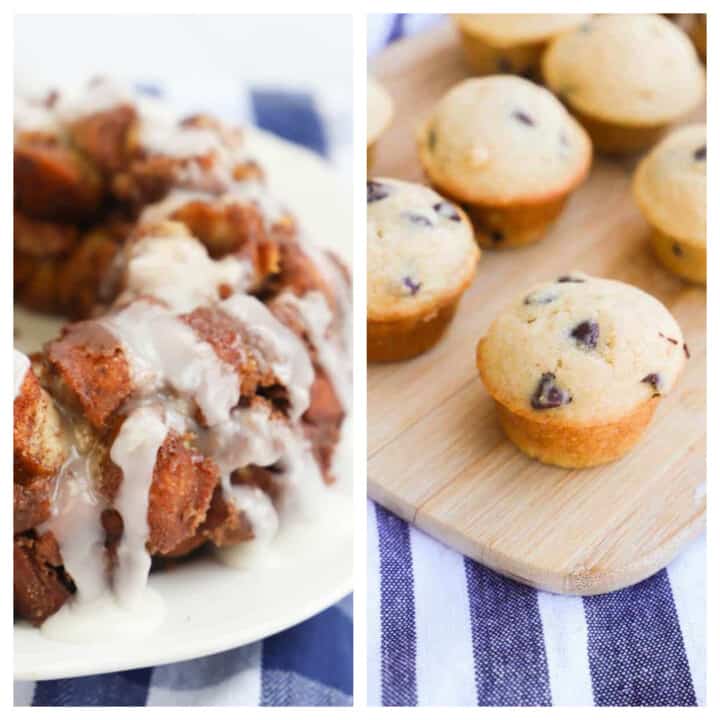 Mini Chocolate Chip Muffins - A tasty, chocolaty, treat wrapped in a tiny package! Everyone will love munching on these little guys.
Breakfast Bacon Crescent Rolls Ups - Cook the best breakfast with only a handful of ingredients in less than 20 minutes!
Cinnamon Roll Monkey Bread - An easy to make dish that tastes amazing! Perfect for the holidays.
If you tried any of my recipes I would love to hear from you, leave me a comment below. You can also connect with me on FACEBOOK, INSTAGRAM, and PINTEREST. I would love for you to follow along and discover more amazing recipes.
Show me what you are making, use hashtag #TDOARH