Thanks for stopping by to check out this awesome slow cooker recipe! If you need a quick meal that will not take a lot of work then you have come to the right place. These Easy Slow Cooker
BBQ Chicken Sandwiches are so simple to put together and something your entire family will enjoy.
Easy Slow Cooker BBQ Chicken Sandwiches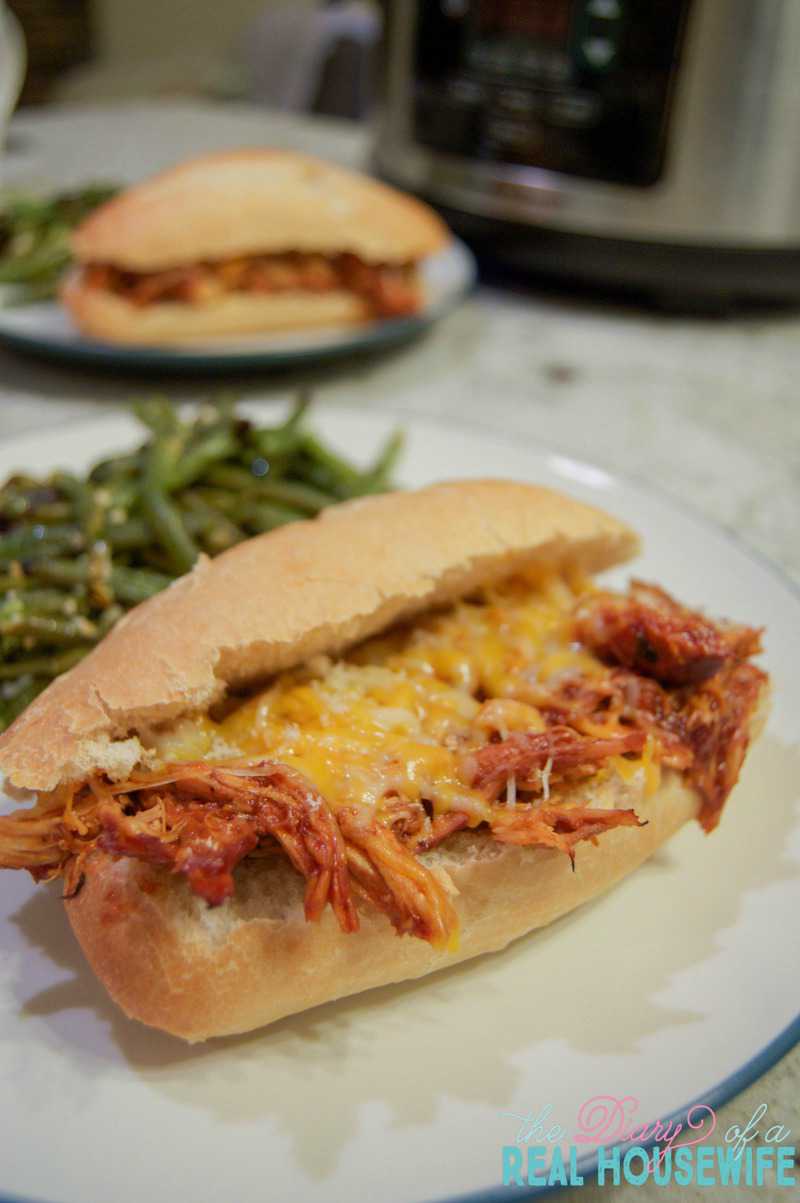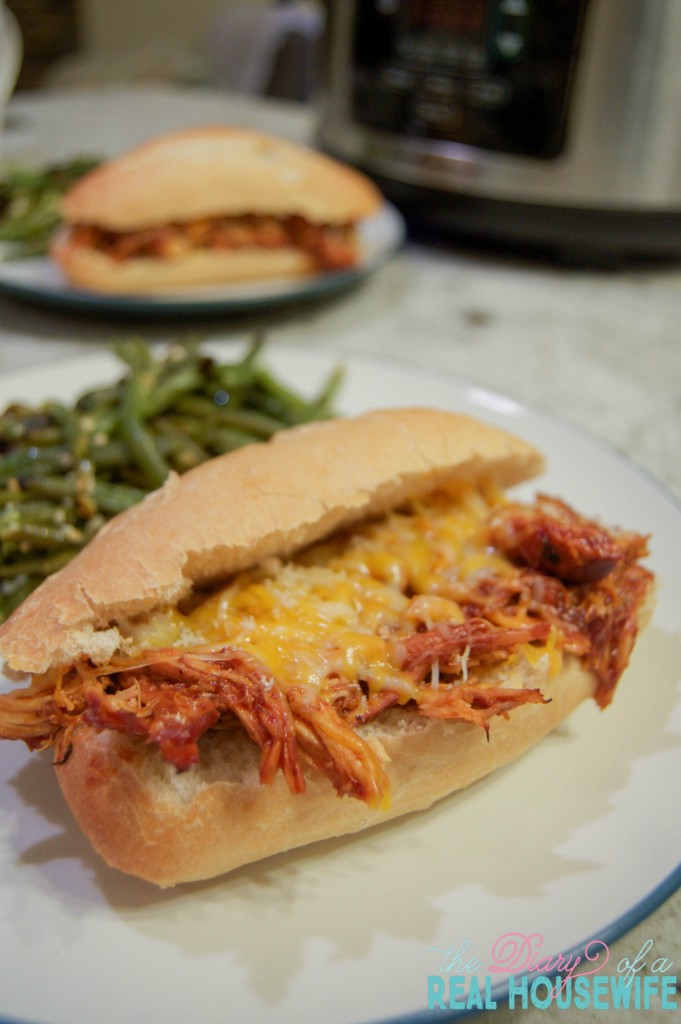 My family loves BBQ! Even my kids, I think my son could eat BBQ sauce by the spoonful! For a good 6 months I would it put it on the side of anything, and he would dip and eat. Whatever it takes to get them to eat broccoli right?
Since I've been married BBQ chicken has been my go to when I don't know what to make for dinner or I've had a long day meal. My husband finally caught on and on days he would come home from work when I was still in my Pj's and the house was a complete wreck he could guess what was for dinner, "You okay babe, BBQ chicken tonight?"  No one minded though and ate it up every time! For these slow cooker BBQ chicken sandwiches I just added a few ingredients in with my chicken and let it cook! Shred it up and you have dinner.
Ready to get cooking?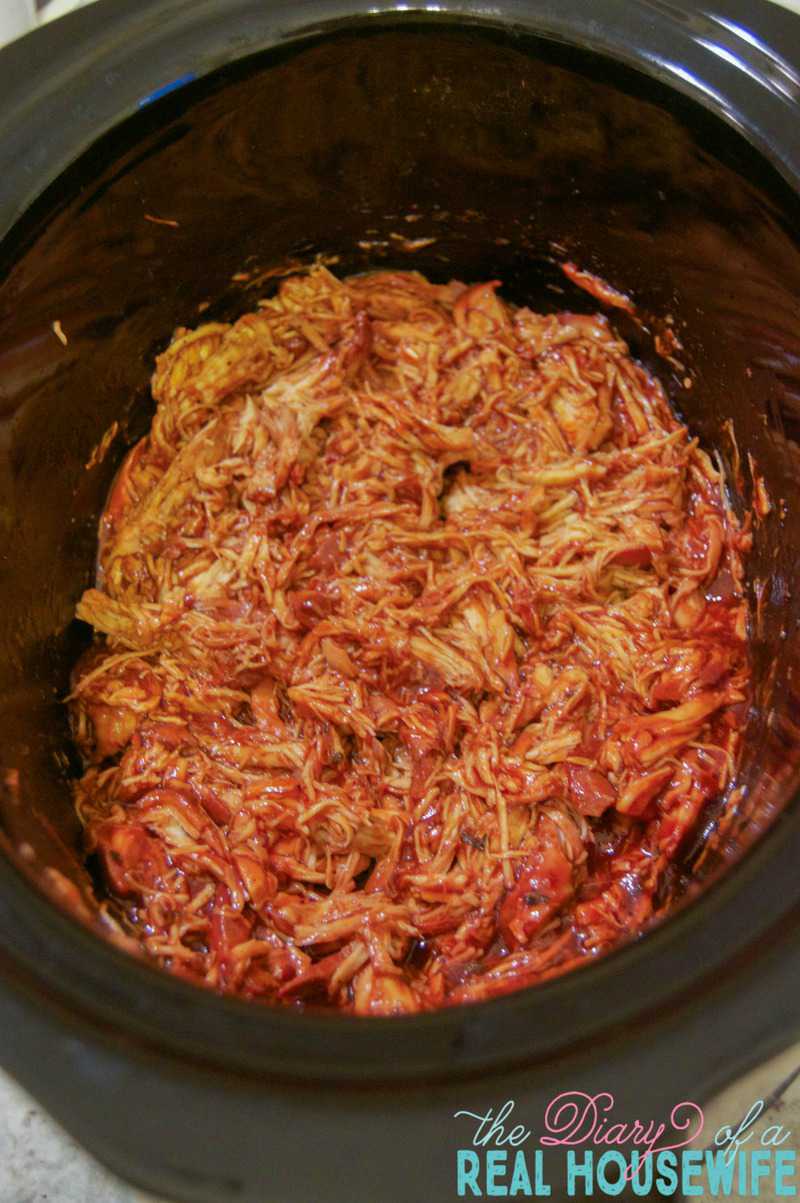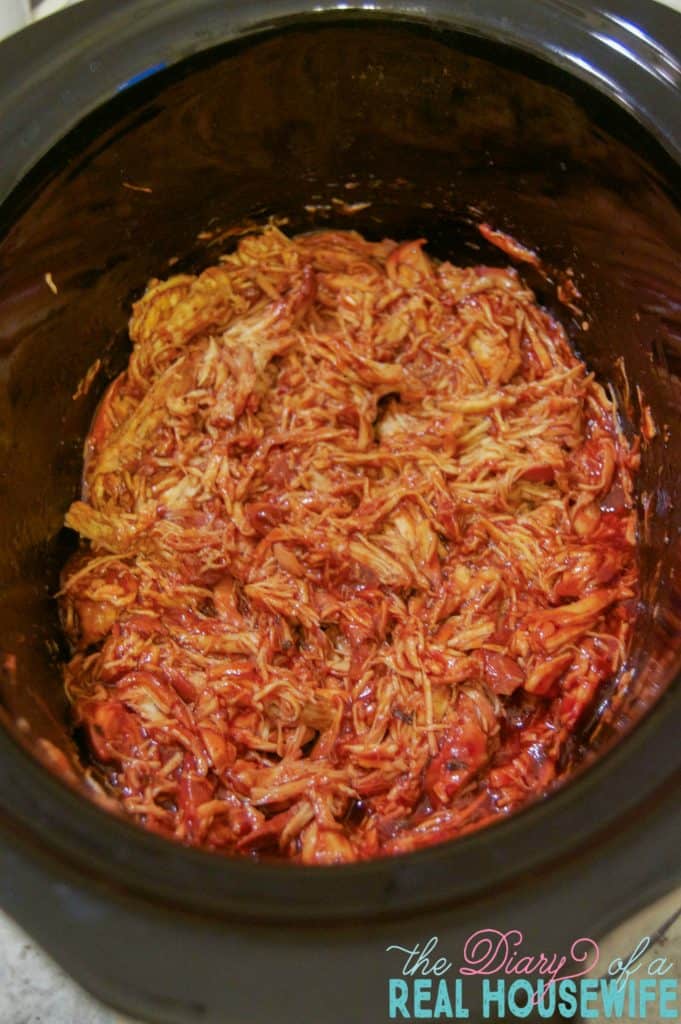 Place your chicken breast in the slow cooker with BBQ sauce, brown sugar, diced onion and Worcestershire sauce.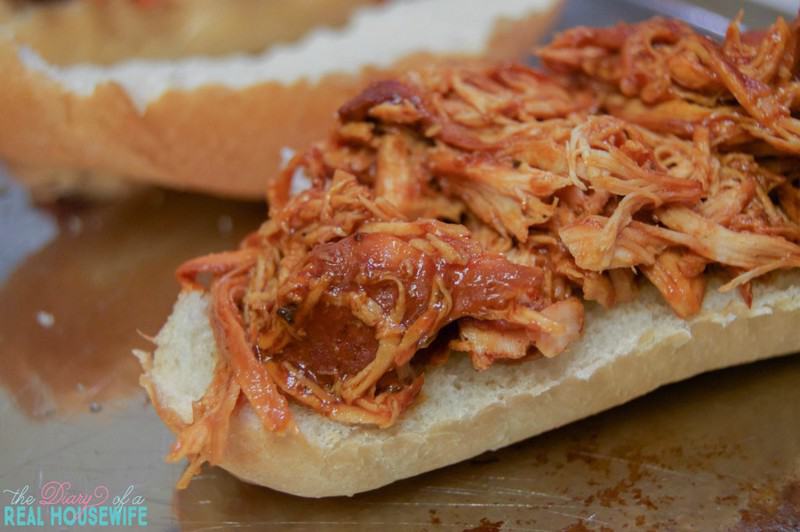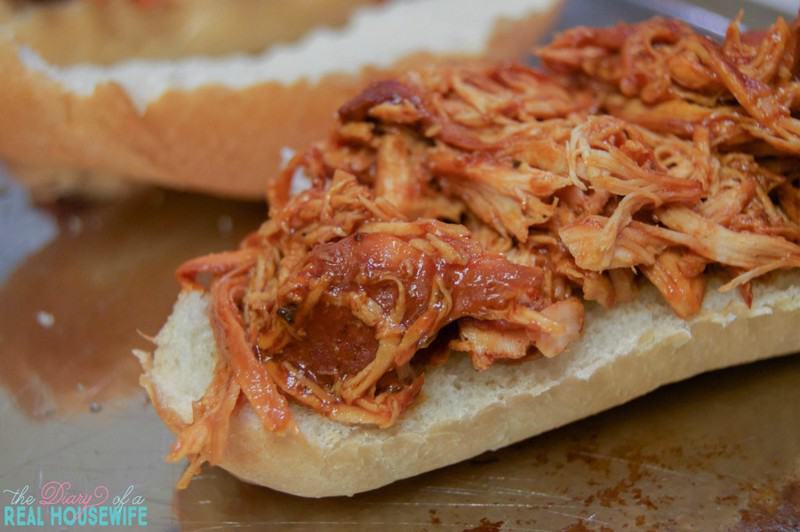 Once it has cooked and is tender you can use a fork to pull it all apart. Spoon it on a sub roll and place on a baking sheet. Add sliced or shredded cheese and then place in the oven until cheese is melted. That step is optional but melted cheese is the best kind of cheese so we went for it!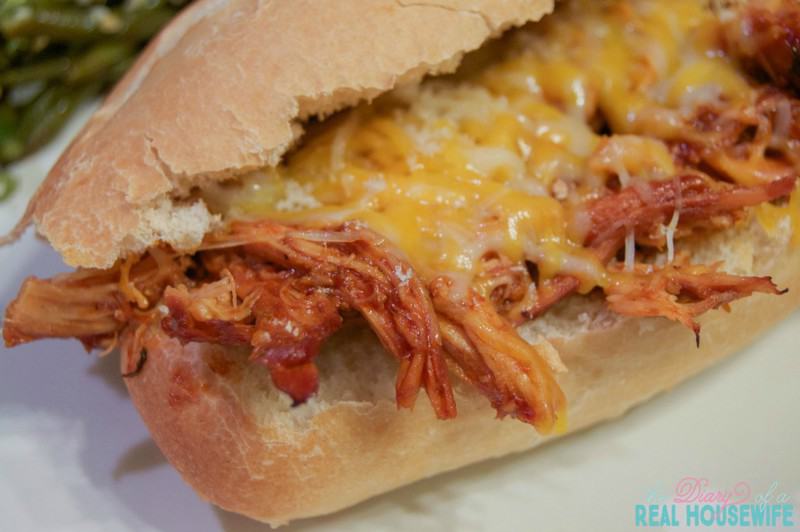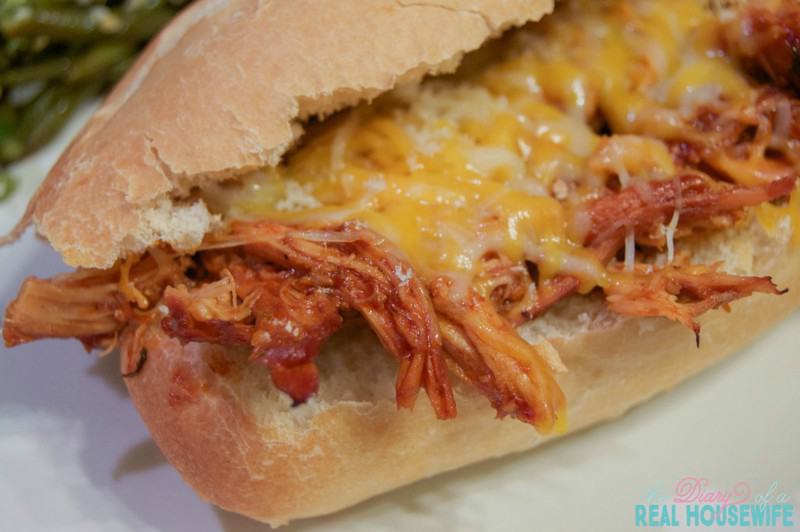 Easy Slow Cooker BBQ Chicken Sandwiches
Ingredients
Chicken breast

boneless and skinless, 5

BBQ sauce

2 cups

Worcestershire sauce

1tbsp

Onion

finely minced or graded, 1/2 cup (I used a food grader)

Brown sugar

1/4 cup

Sub rolls

4

Cheese

4 slices (or 1 cup shredded)
Instructions
Add chicken, BBQ sauce, Worcestershire sauce, onion, and brown sugar to the slow cooker. Cook on high for 4 hours (or low 7 hours). Until your chicken is fully cooked and tender. Use a fork to shred the chicken.

Add chicken to sub rolls and top with cheese. Optional: place on a baking sheet and bake at 350 degrees F for 5-8 minutes until cheese is melted.
Nutrition Facts
Easy Slow Cooker BBQ Chicken Sandwiches
Amount Per Serving (1 g)
Calories 0
* Percent Daily Values are based on a 2000 calorie diet.
More Recipe for YOU:

Slow Cooker Philly Chicken Cheesesteak

Slow Cooker 3 Ingredients Meatballs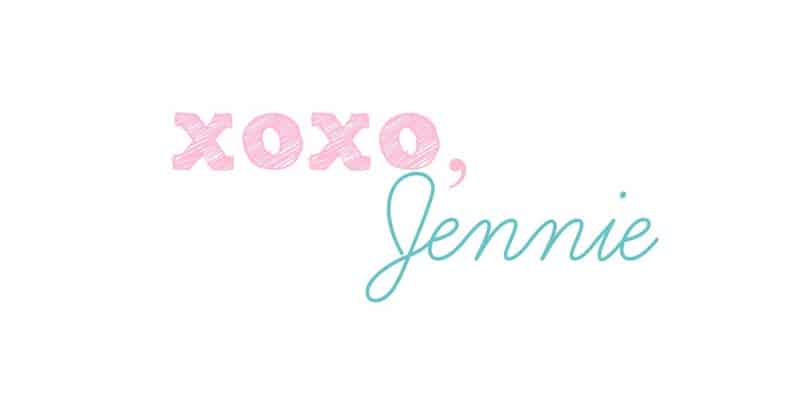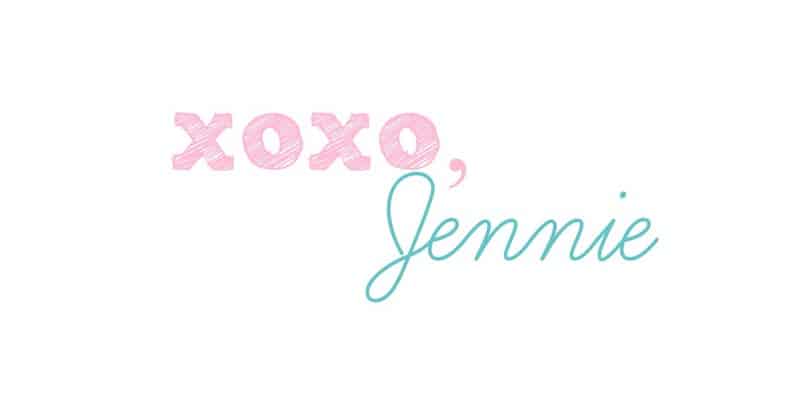 { All link-ups posted on my "
party
" page! Go check it out and join in the fun!}
SaveSave