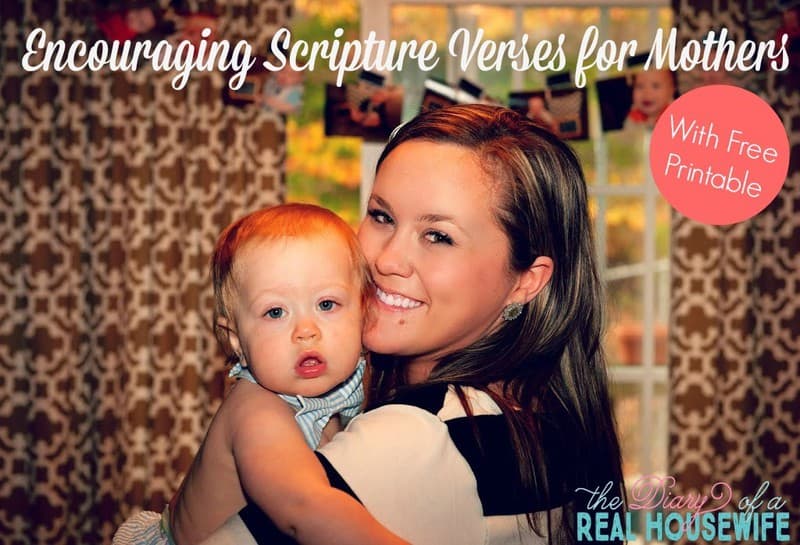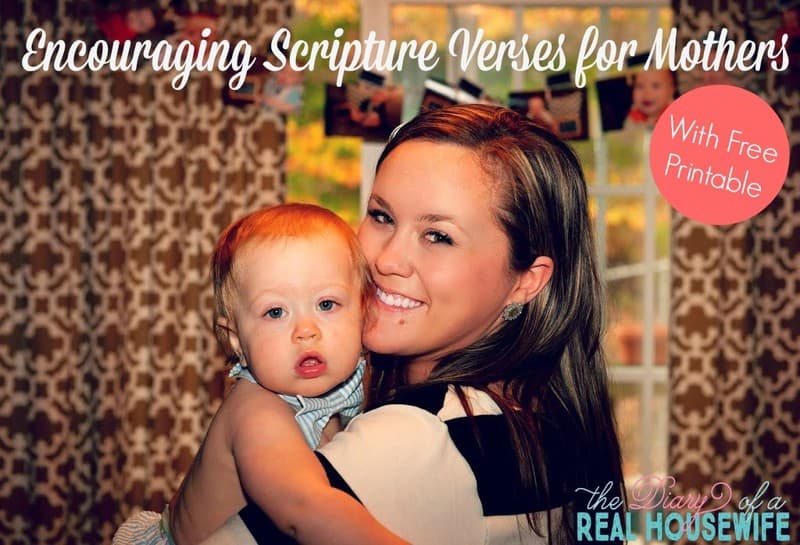 Being a mama isn't always easy. Some days you might feel like giving up, like your not good enough, or that you are all alone. As a mom, I have felt all those ways. The most important thing is to remember that in that moment of doubt that we really are not alone in our pain or fear. God is there in all of those moments. Sometimes we have a bad day and sometimes it's just a moment that we need to get through. I've found that memorizing scripture verses really helps me to get through those low moments. When you have those doubts and feel discouraged repeat some scripture to yourself and remember that God can help you through issues big or small. Today I just wanted to share with you some of my favorite verses that help me in my day to day life.
I usually find myself feeling discouraged doing those seemingly meaningless tasks around the house. The dishes again… How can I praise and worship God in those little moments when I feel like what I am doing is completely meaningless. I try to remember to do everything to the glory to God and that this small task means a lot of good for my family, like a clean house and a safe environment to live in.
"And whatever you do, in the word or deed, do everything in the name of the Lord Jesus, giving thanks to God the Father through him." -Colossians 3:17 (ESV)
God doesn't forget about those small things either and he reminds us that we will reap the benefits from it.
"And let us not grow weary of doing good, for in due season we will reap if we of not give up." -Galatians 6:9 (ESV)
In those end of the day moments (you know the ones I mean), when you feel like you can't take the screaming, crying, begging, whining, hitting, throwing, kicking, or the mess anymore I try and remember that God holds me in His right hand and is always around to help. When you feel like blowing your lid and screaming, take a moment and ask the Lord to help you.
"For I, the Lord your God, hold your right hand; it is I who says to you, "Fear not, I am the one who helps you." -Isaiah 41:13
And for those moments when I do blow my lid, when I yell or react in a way I wish I hadn't. It's really easy to feel defeated and like we just are not good enough. I try and remember that God forgives and I really try not to allow that moment to negatively affect the rest of my day.
"If we confess our sins, he is faithful and just to forgive us our sins and cleanse us from all unrighteousness." -1 John 1:9 (ESV)
We all have comforted our children at one time or another. Our heavenly Father comforts us in the same way!
"As one who his mother comforts, so I will comfort you" -Isaiah 66:13a (ESV)
The verse that I find myself quoting the most throughout my day is about love. Before I react to my child's behavior I remind myself to love them first.
"Above all, keep loving one another earnestly, since love covers a multitude of sins." -1 Peter 4:8
I've made you all some free printables to go with some of these verses, these are great to keep around the house. I hope this will encourage you to look to God's word for our help with our day to day life. I'll be working at it with you throughout the day also!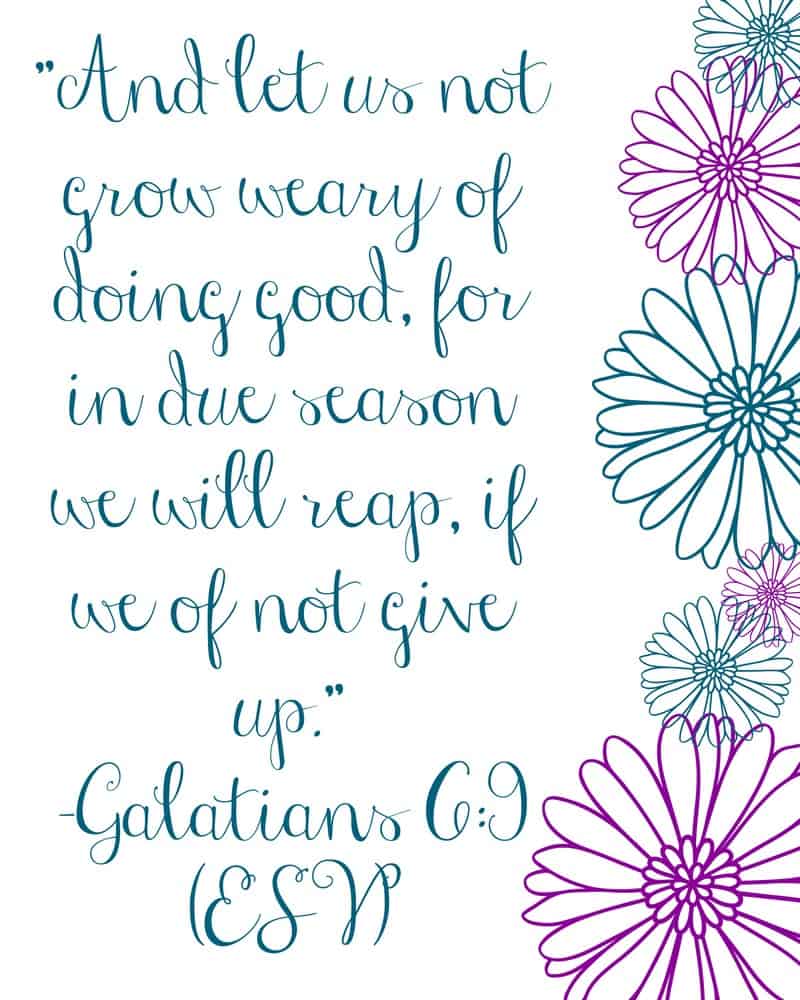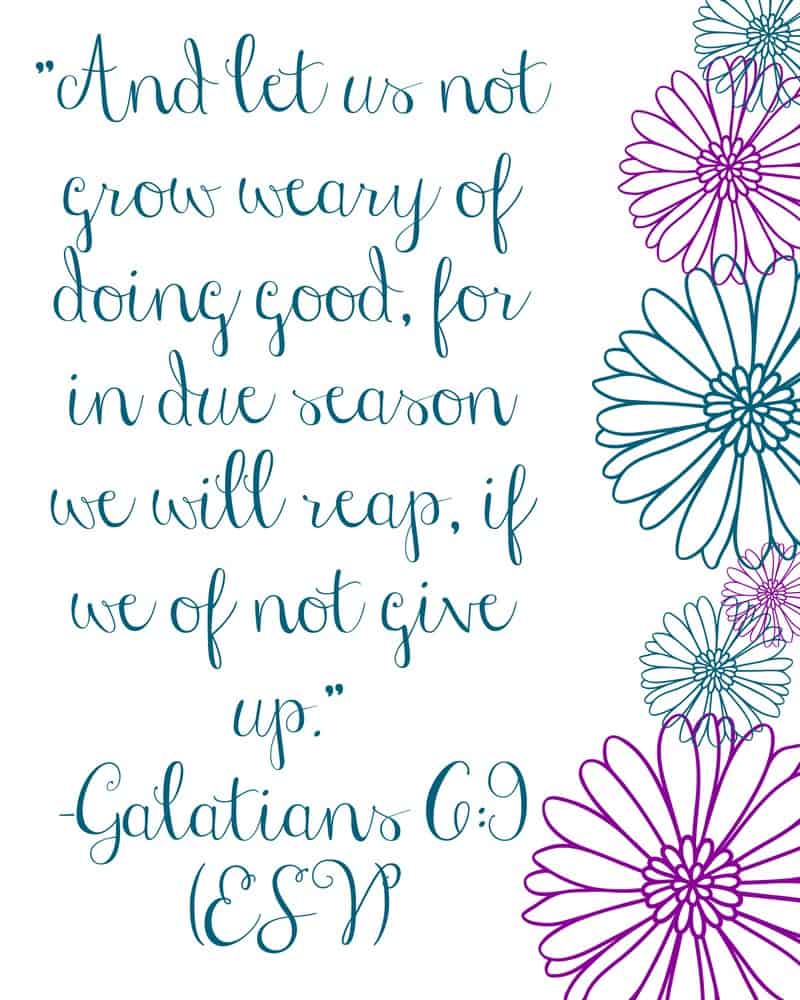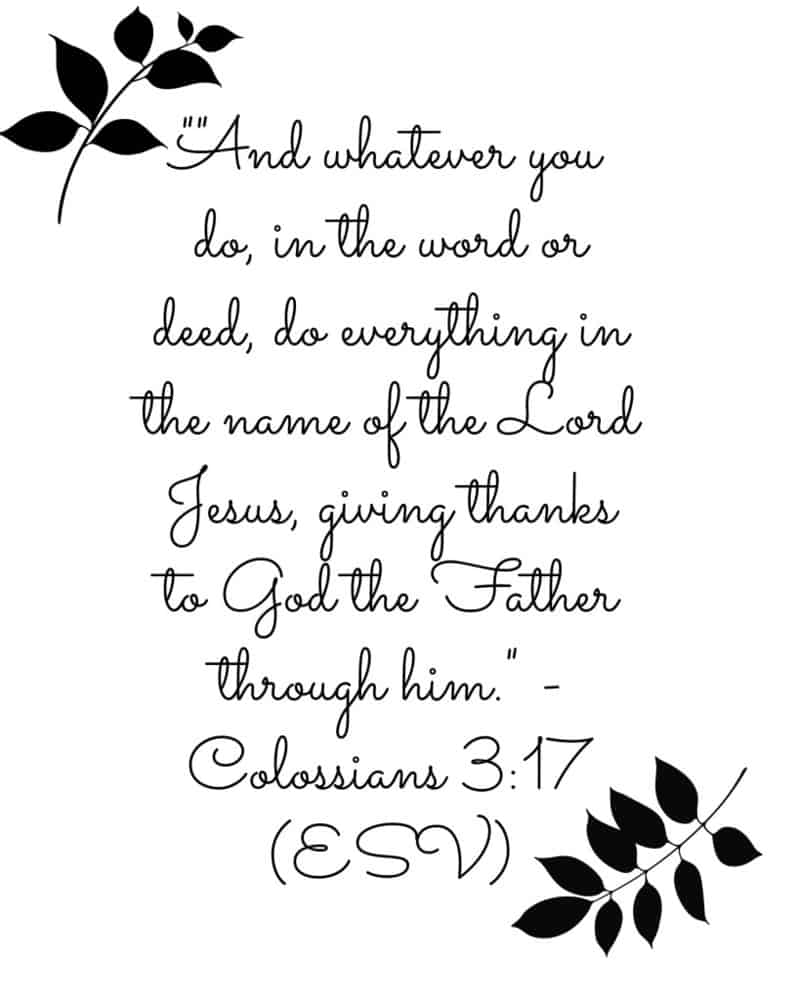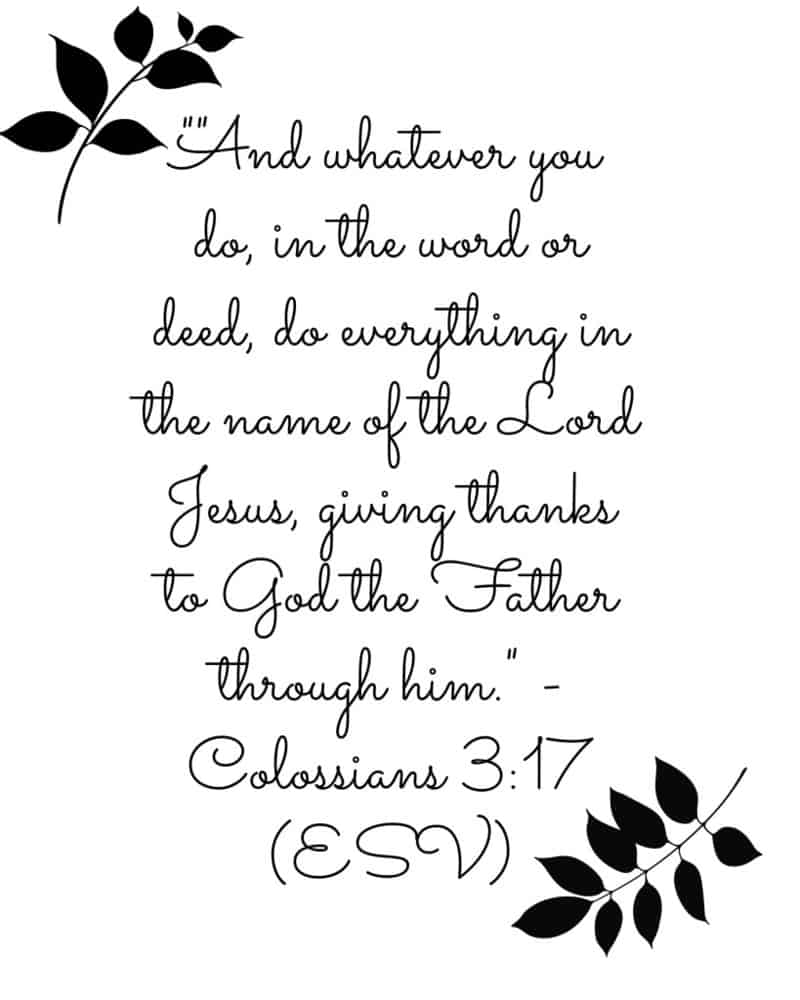 What are your favorite verses to get you through the day?