Easter is just around the corner, literally ya'll it's next week! This is our first Easter at our new house and the first time we will have a backyard! I'm pretty excited to do our own Easter egg hunt with the boys.
I created this cute little printable that I wanted to share with you! It's perfect for the kids to bring to school to give to friends.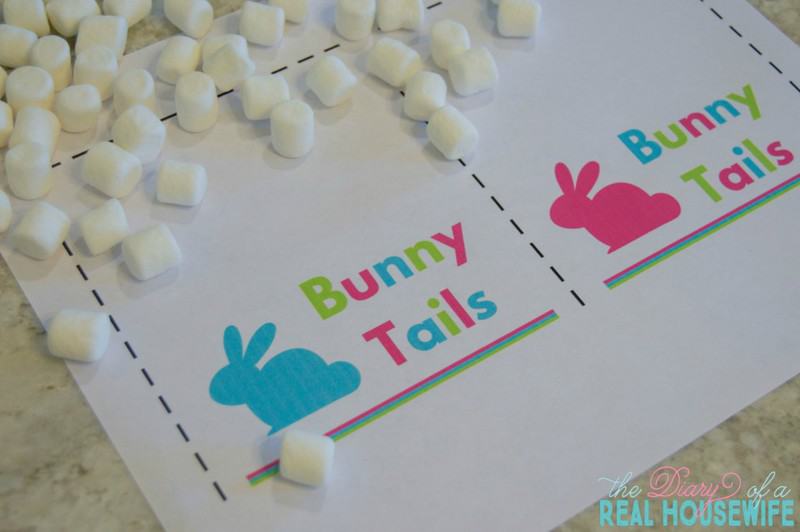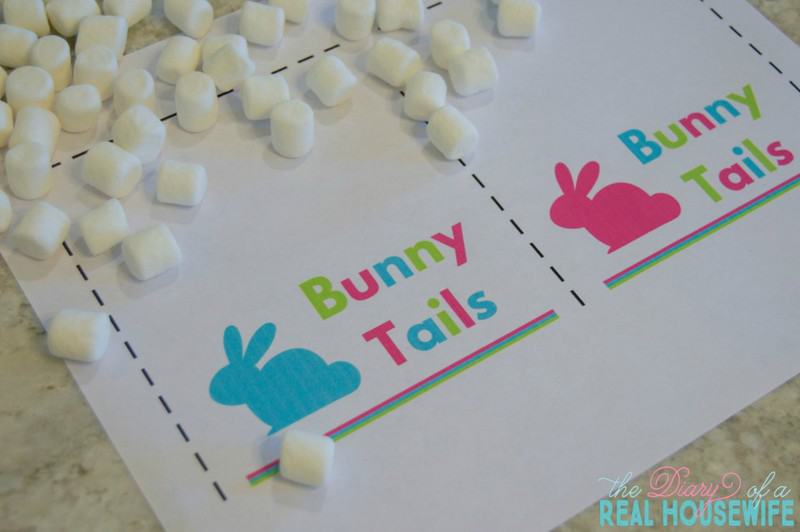 Just print it out, cut the dotted lines.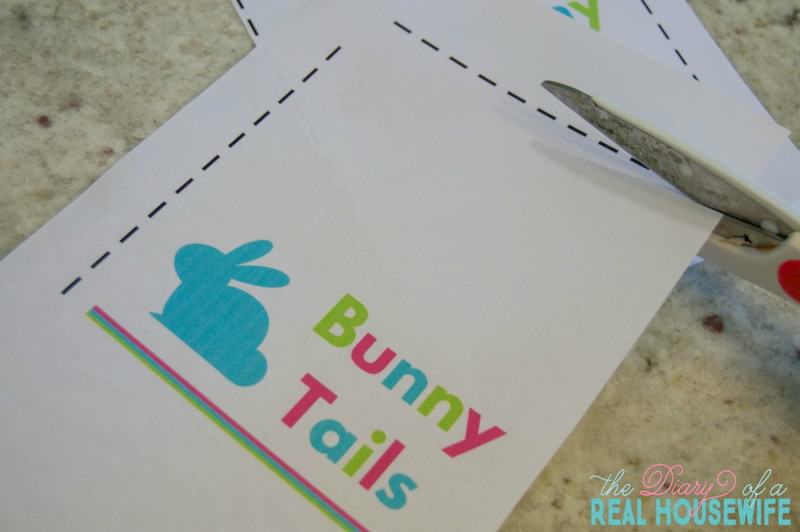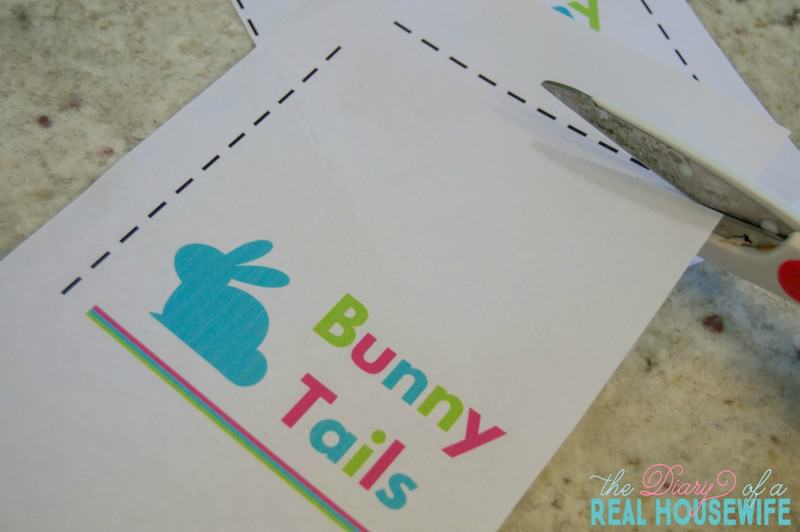 Fill a baggy with bunny tails a.k.a mini marshmallows and close it up.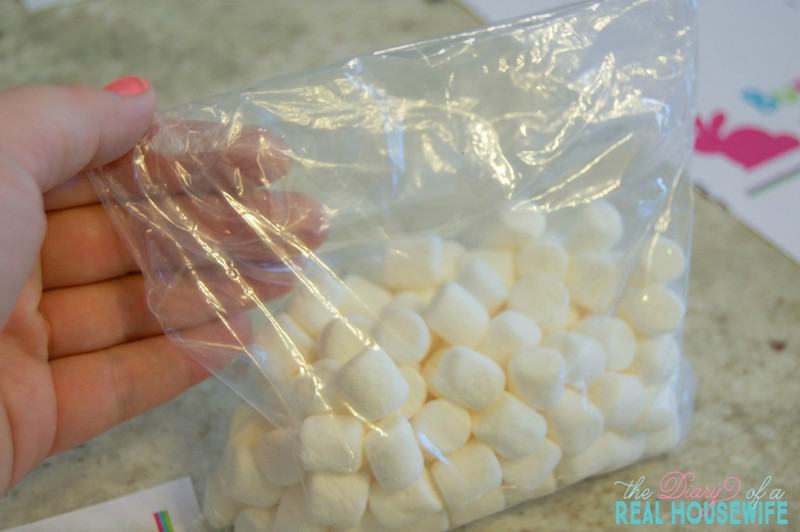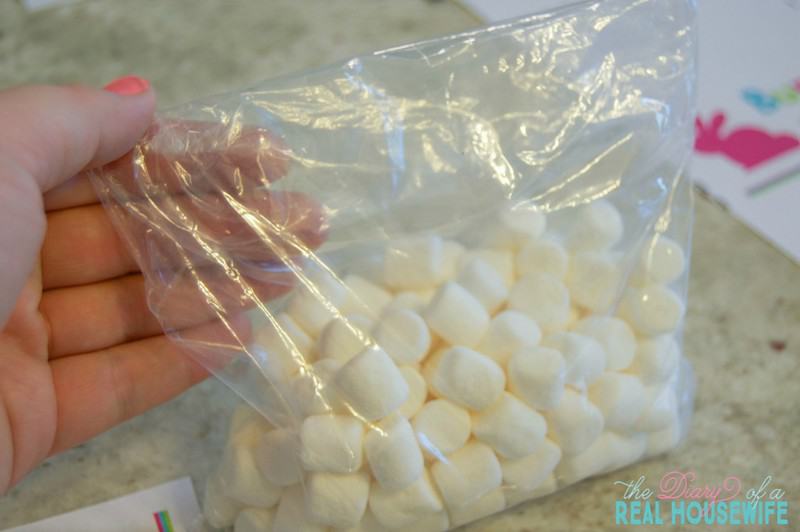 Place your cut out printable on the baggy and fold over now staple together.