this post contains affiliate links, learn more about that here.
Hi friend!
Today I am revealing my Homeschool Closet! When we moved into this house a few months ago I really wanted to make a space dedicated to school. We have a 4th bedroom that wears a lot of hats. It's our guest room, homeschool room, and my office. I decided to use the closet as my homeschool closet and put all of our school things we will need to use during the day. It's away from the rest of the house and these things are special for school.
 I'm also sharing a video tour so stick around for that!

THE DIARY OF A REAL HOUSEWIFE TV
I also put links to the item or a similar one if the one I have if it is no longer being sold. This way you can easily find everything you need to homeschool your preschooler.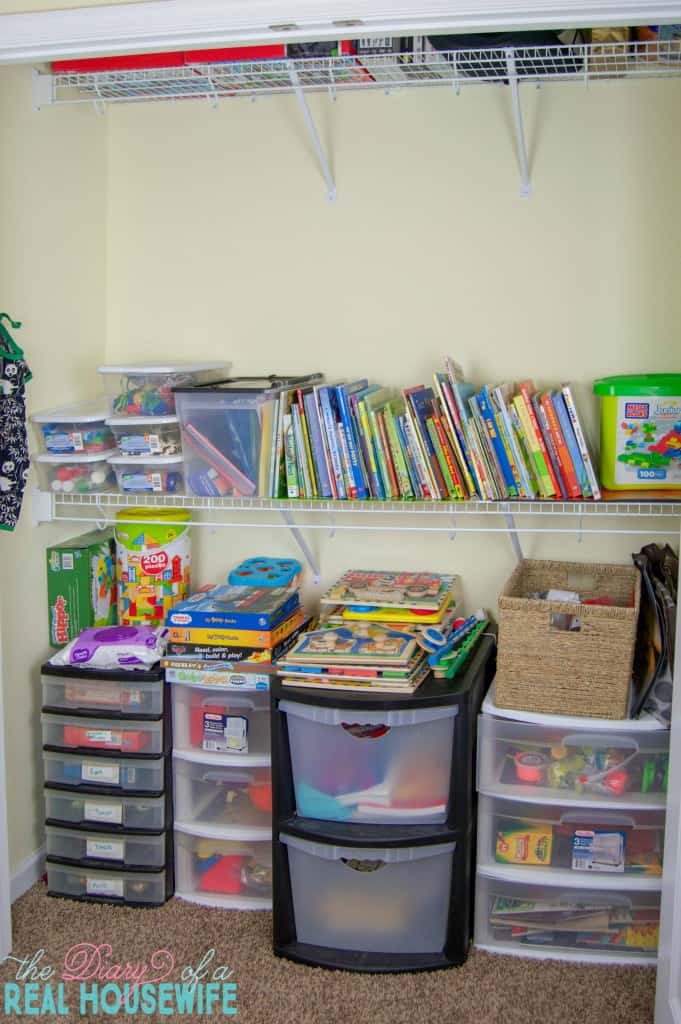 I want to give you a full tour and share with you how I organized it and what we use. This is our closet for preschool. As the boys grow I know it will look a lot different. Right now we have a lot of fun things that preschoolers like, but can still learn with like puzzles
, Play-Doh
, books
, sensory bins
.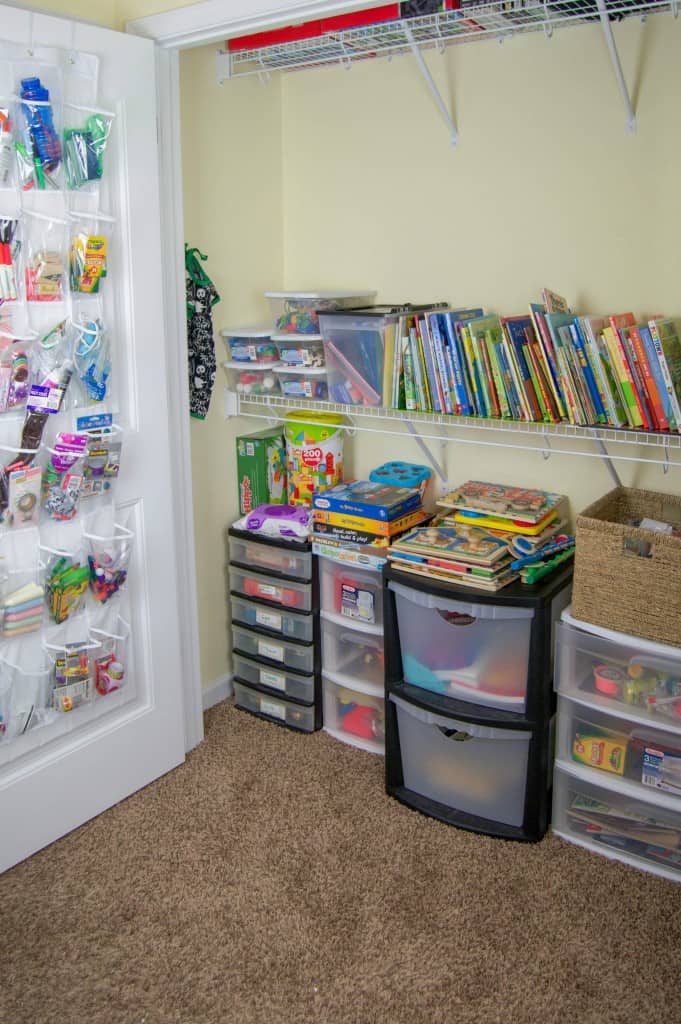 That's the entire thing! I luckily have a large closet in our 4th bedroom and have a good amount of space, but you can use the same idea even in a linen closet you are not using would work. This is everything we use during the day, but we don't use it all in one day =).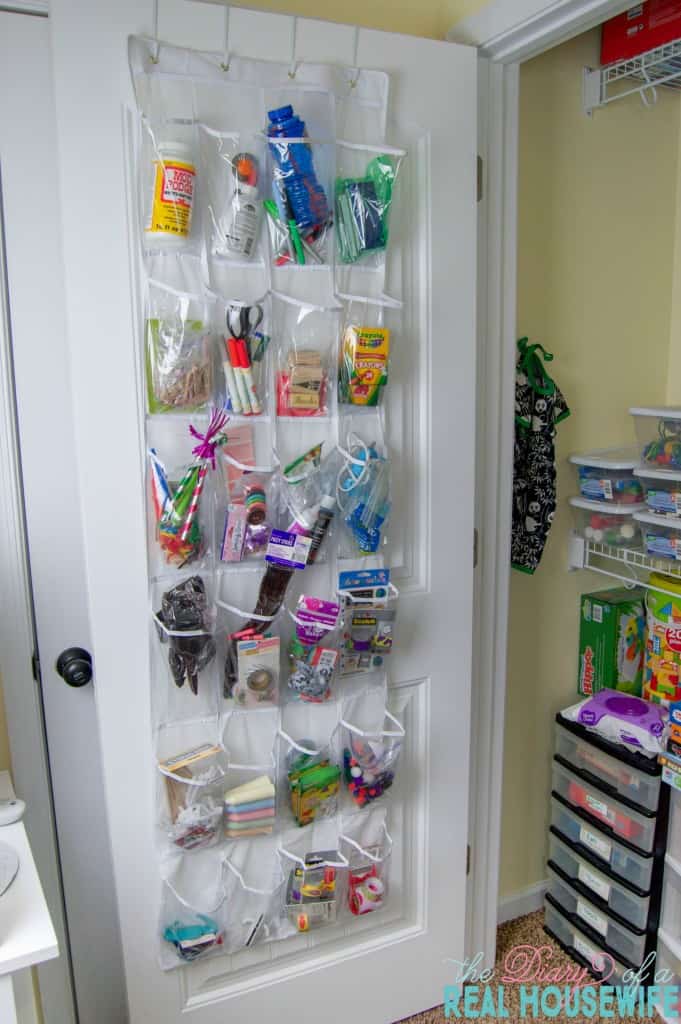 First is my door. I love this idea for extra space. This is actually a hanging shoe rack, but I put random items we will need for crafts during the day. Things like Glue
, tape
, crayons
, stickers
, goggly eyes
, all the things a preschooler may need =).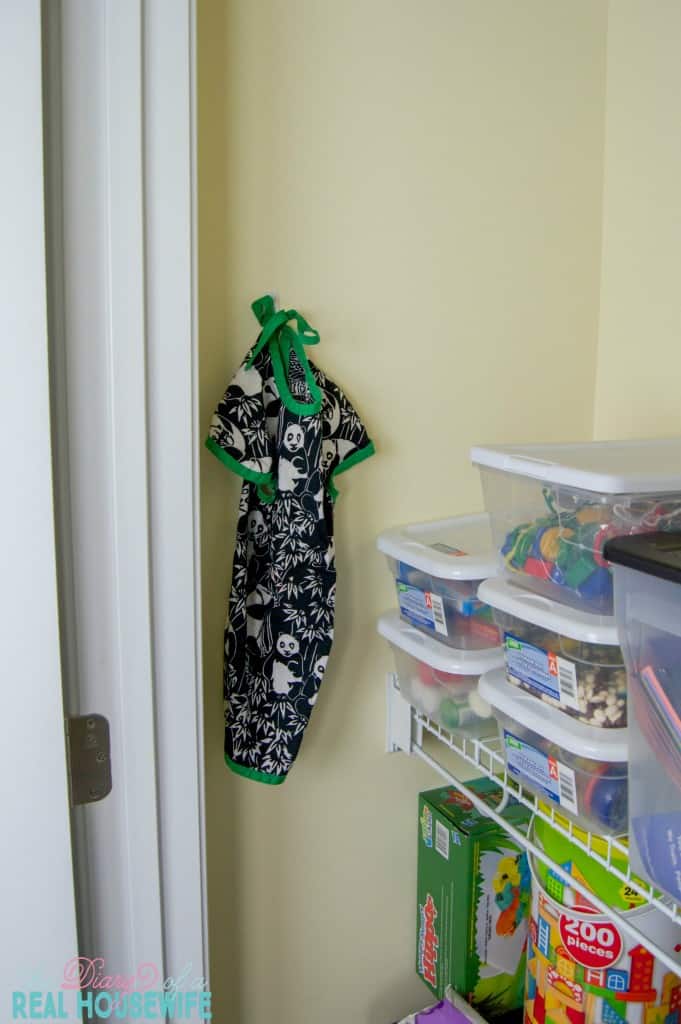 I used command hooks
 to hang a few things on the wall. This is a cute little smock
 that I keep in case we do something a little messy.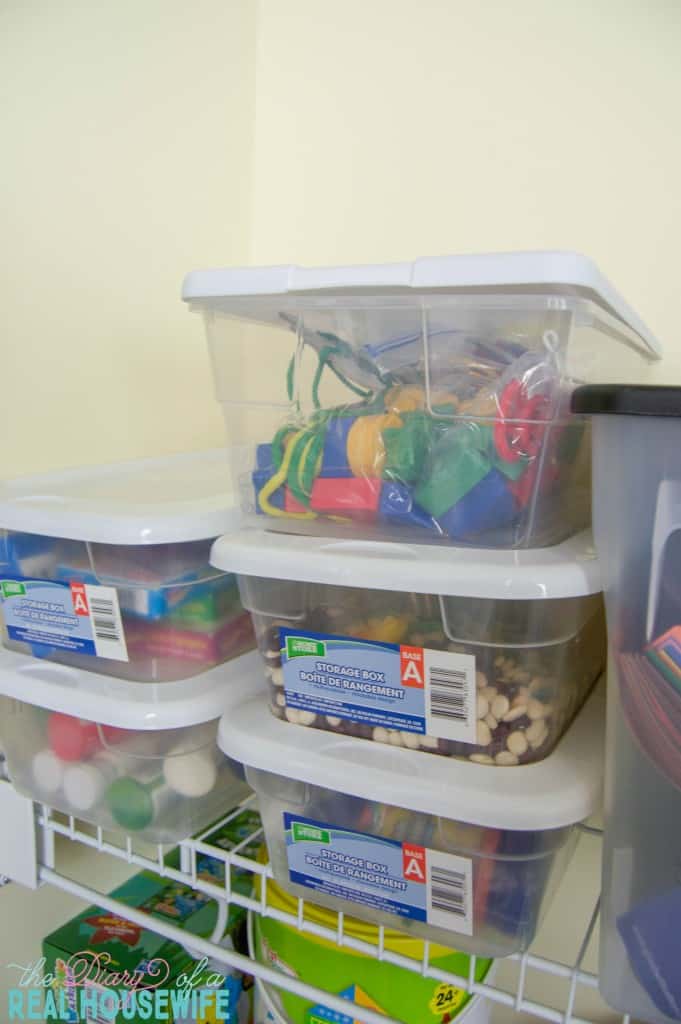 I love these little plastic containers. I use them in a lot of my closets. In here I keep some washable paint
, flash cards
, lacing & stringing beads
 for fine motor skills,  and a sensory bin that I made. Right now all I have in there are some dry beans
, little plastic snakes and lizard, and some measuring cups.
More Room Tour NEXT: