Our boy is three and we got to celebrate this past weekend with a Hulk Smash Bash!
I love a good theme and planning a fun party and thought I would share some ideas for you boy moms who have hulk fans!
This was his first big party with more friends then family. He had such a fun time. We had a great turn out, had lots of fun and of course lots of yummy food!
When I plan a party I usually get a color scheme to work with.  Buying most the décor in a plain color instead of character theme will save you some money. I went with black, green, and purple to go with our Hulk theme. For the table, I used some old boxes and wrapped them in construction paper then cut out small windows to make them look like tall buildings. I added one of his large stuffed Hulk toys to the buildings to look like he was smashing the city!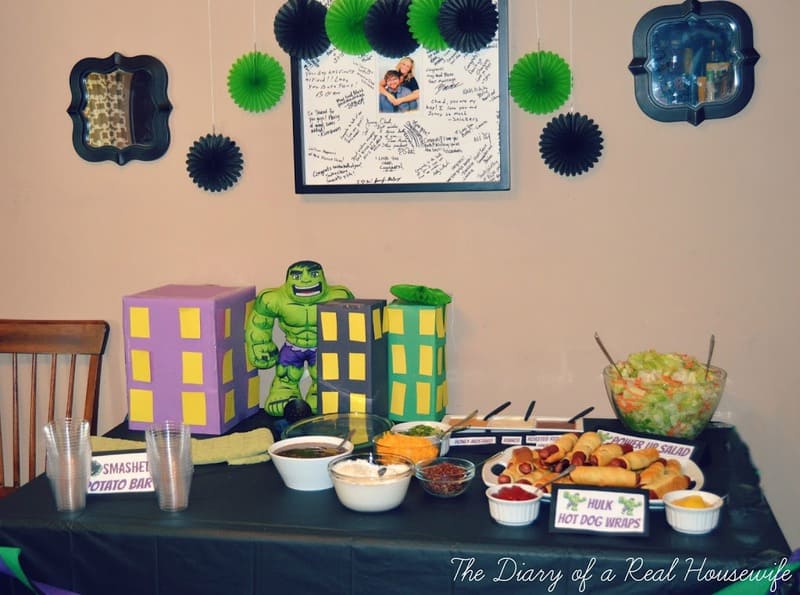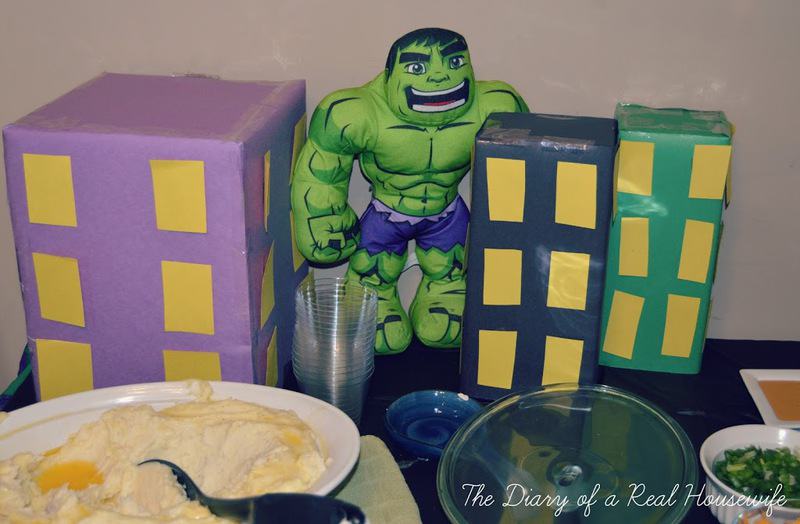 Since this party would have more kids I wanted to think of an activity for them to keep them busy. We decided to make a Hulk mask. I printed them out and cut out the Hulk face then sat them on a table with crayons, tape, and popsicle sticks. The kids had a lot of fun making their own mask!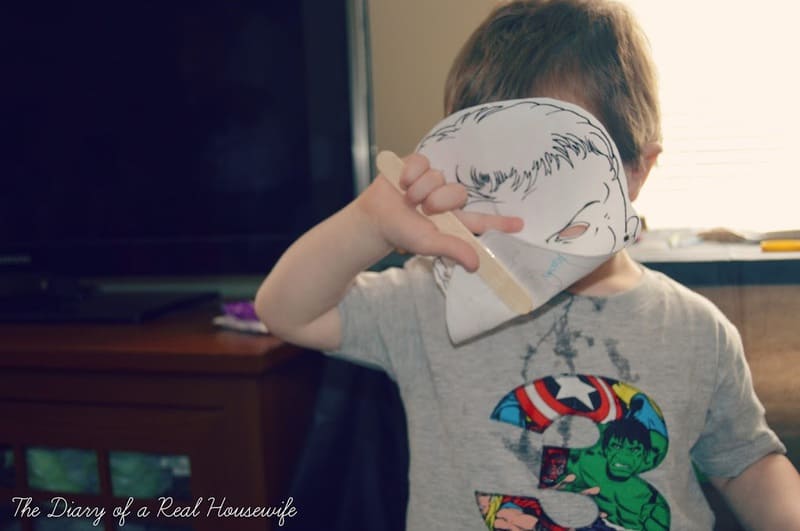 As most of you can guess I like cooking and therefore I had lots of fun planning the menu for the party. I served some green hulk punch that everyone loved ( I will be posting the recipe soon) to drink. For the food, we had a "smashed" potato bar that included, gravy, sour cream, green onions, bacon, and shredded cheese. We also had a "power up" green salad and "Hulk" hot dog wraps. I used the pioneer women recipe for my mashed potatoes so you know they were good!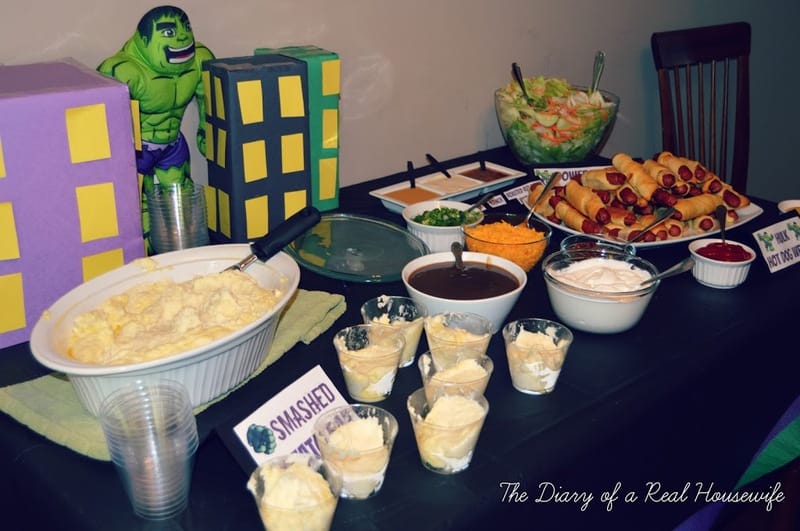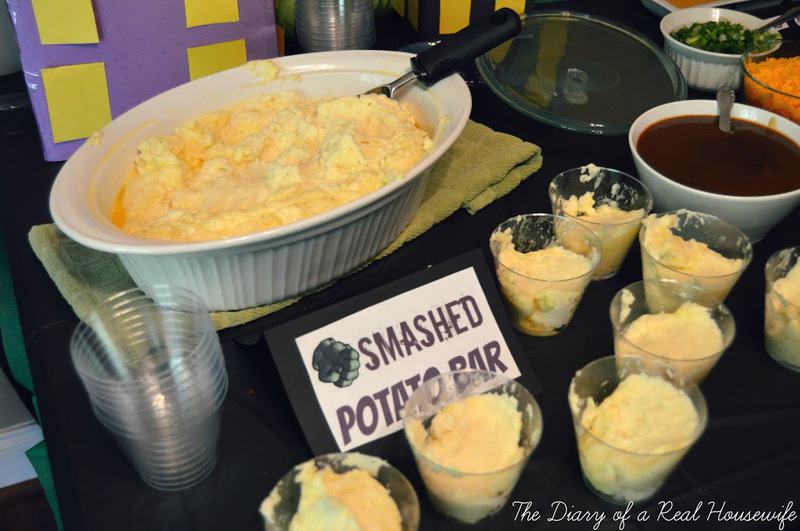 Overall I think the party was a success and I had lots of fun getting all the decorations and food together.