You all know I love an easy dinner recipe. These Instant Pot Recipes are simple to make and get cooked fast. They are the best simple dinner recipes the family will love.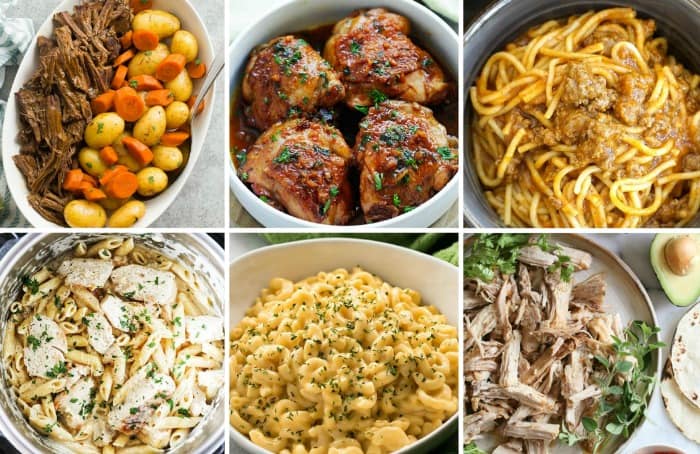 What is an Instant Pot?
If you have been online the past few months then you probaly have seen instant pot recipes floating around. The instant pot is an electric pressure cooker.
This method of cooking has gotten pretty popular lately although the pressure cooker has been around since 1679. It was a French physicist who invented the airtight cooker that used steam to raise the boiling point and cook food in a much shorter time.
The instant pot is a brand name that came out with their version of an eletric pressure cooker in 2010.
Instant Pot Recipes:
Here are a few of my favorie instant pot recipes.

Instant Pot Chicken Parmesan - Kitchen @ Hoskins
Instant Pot Mac and Cheese - The Salty Marshmellow
Instant Pot Pho - The Foodie Eats
Instant Pot Beef and Broccoli - Melanie Cooks
Instant Pot Hamburger Stroganoff - Hip 2 Save

Instant Pot Chicken Alfredo Pasta - No.2 Pencil
Instant Pot Pot Roast - The Recipe Rebel
Instant Pot Beef Stew - Little Spice Jar
Instant Pot Chiken and Dumplings - Flavor Mosaic
Instant Pot Crack Chicken - Mom's Craving

Instant Pot Lasagna Soup - The Recipe Pot
Instant Pot Chicken and Sausage Jambalaya - Taste Better from Scratch
Instant Pot Bang Bang Chicken - Domestic Superhero
Instant Pot Potato Soup - Belle of the Kitchen
Instant Pot Chicken and Stuffing - iSave A to Z

Instant Pot Buttery Lemon Chicken - Mama Instincts
Instant Pot Honey Garlic Chicken - Rasa Malaysia
Instant Pot Salsa Verde Chicken - Cookies and Cups
Instant Pot Spaghetti - The Typical Mom
Instant Pot Mexican Shredded Beef - Your Homebades Mom

Instant Pot Tex-Mex Chili Mac Recipe - Pressure Cooking Today
Instant Pot Vegetable Beef Soup - Food Family Fun
Instant Pot Creamy Tuscan Garlic Chicken - This Old Gal
Instant Pot  Beef Barley Soup - Little Spice Jar
Instant Pot Garlic Cuban Pork - Skinny Taste
Family Recipes:
I love a good round up with easy recipes. Here are a few more of my favorires to inspire your dinner menu.
If you tried this recipe or any of my recipes I would love to hear from you, leave me a comment below. You can also connect with me on FACEBOOK, INSTAGRAM, PINTEREST, and YOUTUBE.
I would love for you to follow along and discover more amazing recipes.
Show me what you are making, tag us or use hashtag #TDOARH


Love this recipe? Pin it!!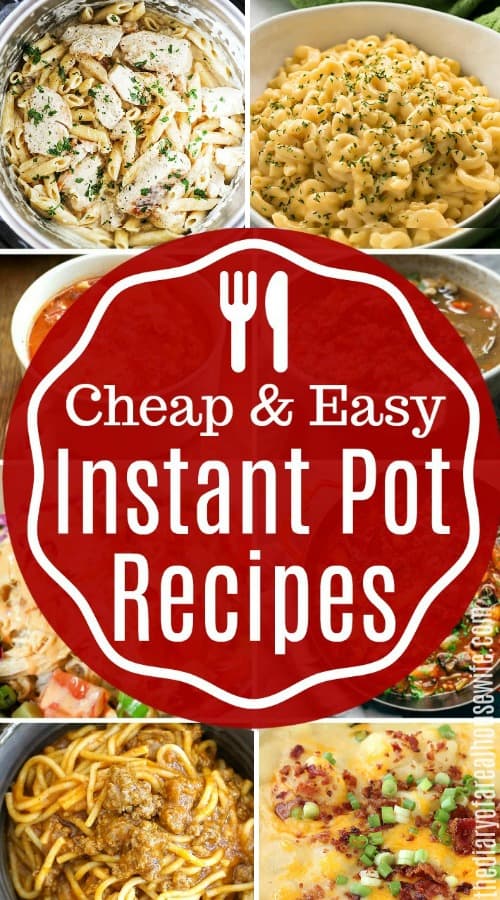 SaveSaveSaveSave
SaveSave
SaveSave
SaveSave
SaveSave
SaveSave
SaveSave
SaveSave
SaveSave
SaveSave