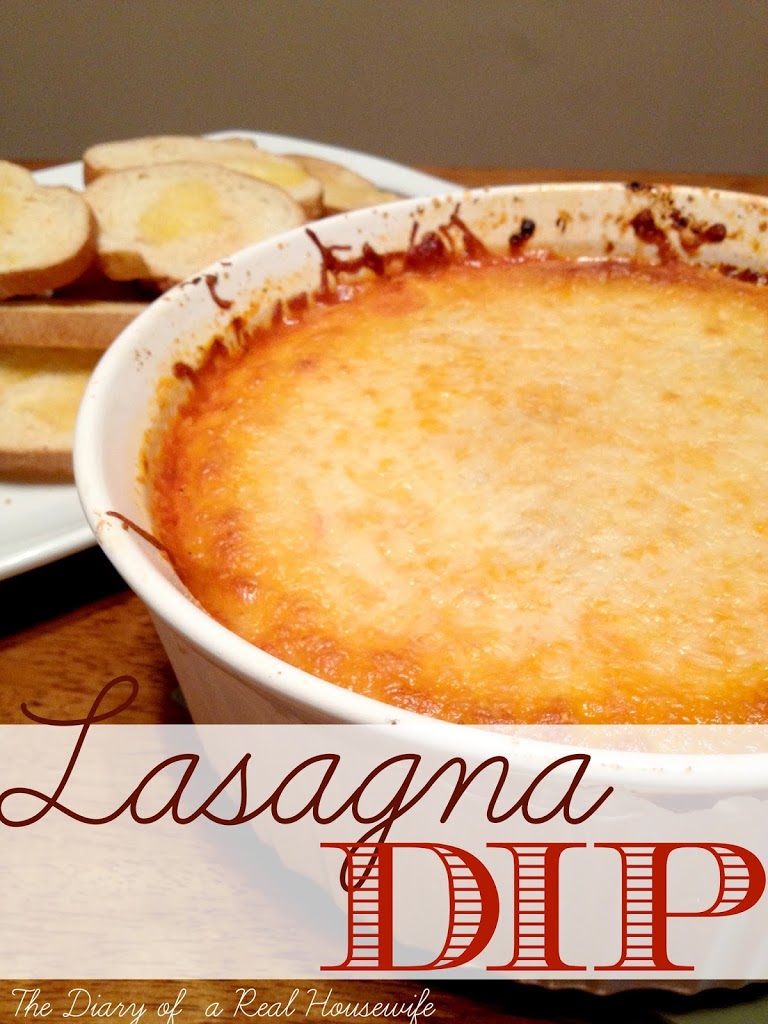 Lasagna is my husband's favorite food! Even on his birthday he would much rather me bake him a lasagna than go out to dinner. This time though I got rid of the noodles and made our lasagna into a tasty dip. As you can guess it was a real winner in my house and a really fun and different dinner!
This lasagna dip also makes the perfect get together appetizer.
Ingredients:
– Italian sausage, 1/2 lb
– Onion, chopped, 1/4 cup
– Garlic, minced, 4 tbsp
– Crushed tomatoes, canned, 15 oz
– Italian seasoning, 2 tbsp
– Salt, 1tsp
– Ricotta Cheese, 1 1/2 cups
– Egg, 1
– Parmesan cheese, 1/2 cup
– Italian cheese blend, 1 cup
Garlic bread for dipping:
– French bread, 1 loaf
– Butter, 2tbsp
– Garlic, minced, 1 tsp
1. Preheat your oven to 350 degrees F.
2. Brown sausage in a skillet. Since this will be a dip I made sure that my pieces were broken up into pretty small pieces. Drain fat and return to pan.
3. Add onions and garlic to your sausage and let cook together (stirring the entire time) for about 30 seconds. Add your tomatoes, Italian seasoning, and salt. Let your sauce cook for 2-3 minutes at a low simmer.
4. While your sauce cooks mix your ricotta, egg, and Parmesan cheese together.
5. Place your cheese mix in the bottom of a greased baking dish. Then pour all sauce on top.
6. Top of the whole things with your shredded Italian blend cheese.
7. Bake your dip for 15 minutes or until cheese is melted and sauce becomes hot and bubbly.
8. While your dip is in the oven get your bread ready. Start by melting your butter on the stove top. Once melted add garlic and let cook on low for a few minutes. Slice french bread and spoon a small about of garlic butter on each piece of bread. Pop in the oven for 5-10 minutes, just long enough for your bread to get slightly crispy.
9. Serve your dip with your bread and  a side salad for a dinner the whole family will love!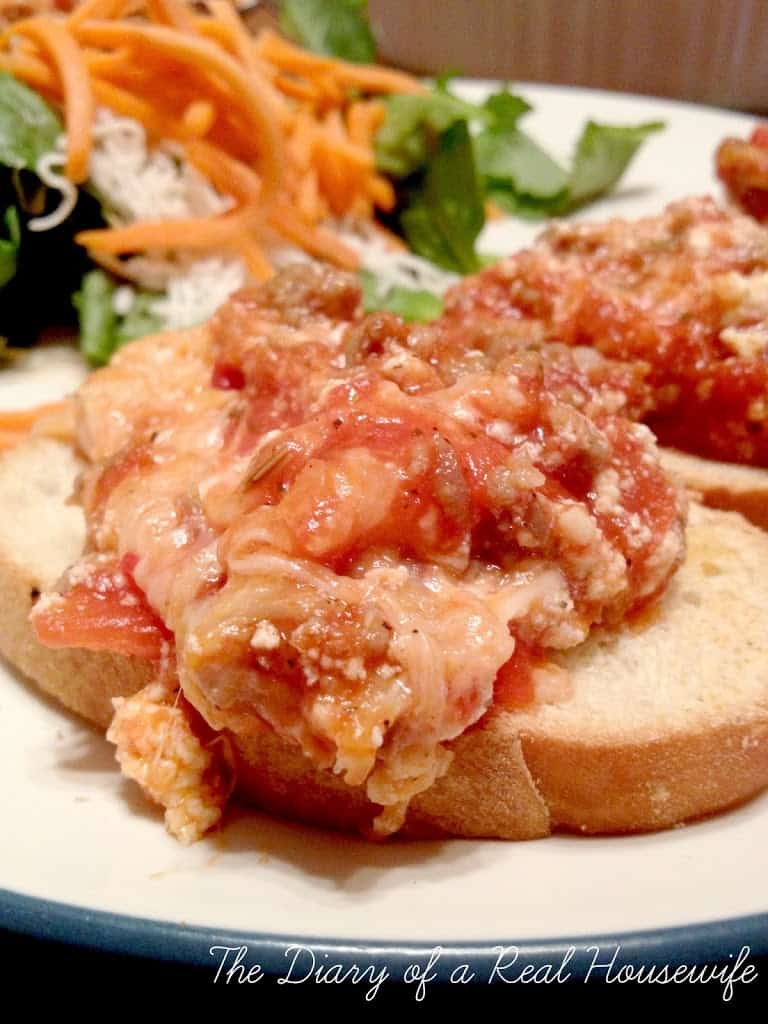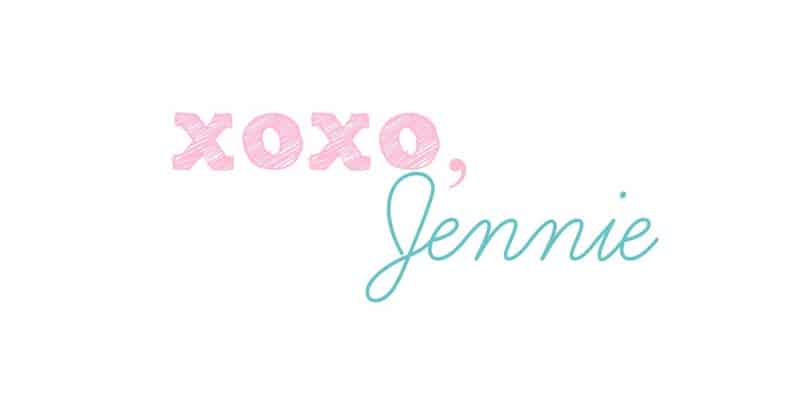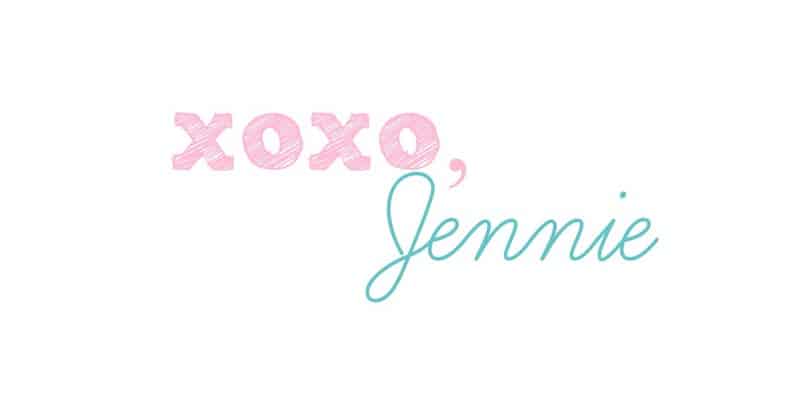 { All link-ups posted on my "
party
" page! Go check it out and join in the fun!}