This is a sponsored post written by me on behalf of Tom's of Maine. All opinions are 100% mine.


 I want to share with you today how I organize my small bathroom and about some of the products we use in the bathroom. It was 3 years ago that we got our oldest son's cerebral palsy diagnoses. It was then that we started our journey to using natural products. We wanted to make sure everything we put in or on his body was natural, and we have seen a big difference in him since. Now that natural products are easier to get your hands on making the switch isn't as hard as it used to be. We chose these products over other's because we know what they are made of and that natural ingredients are better for us.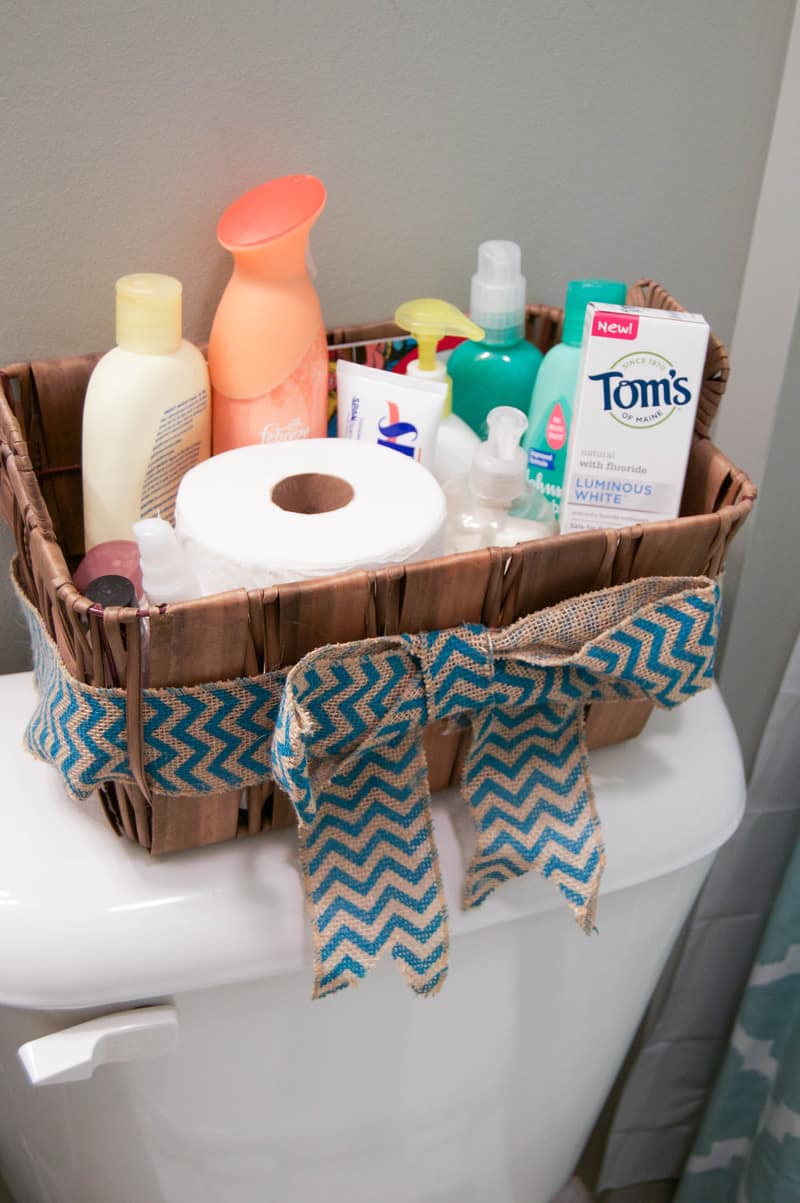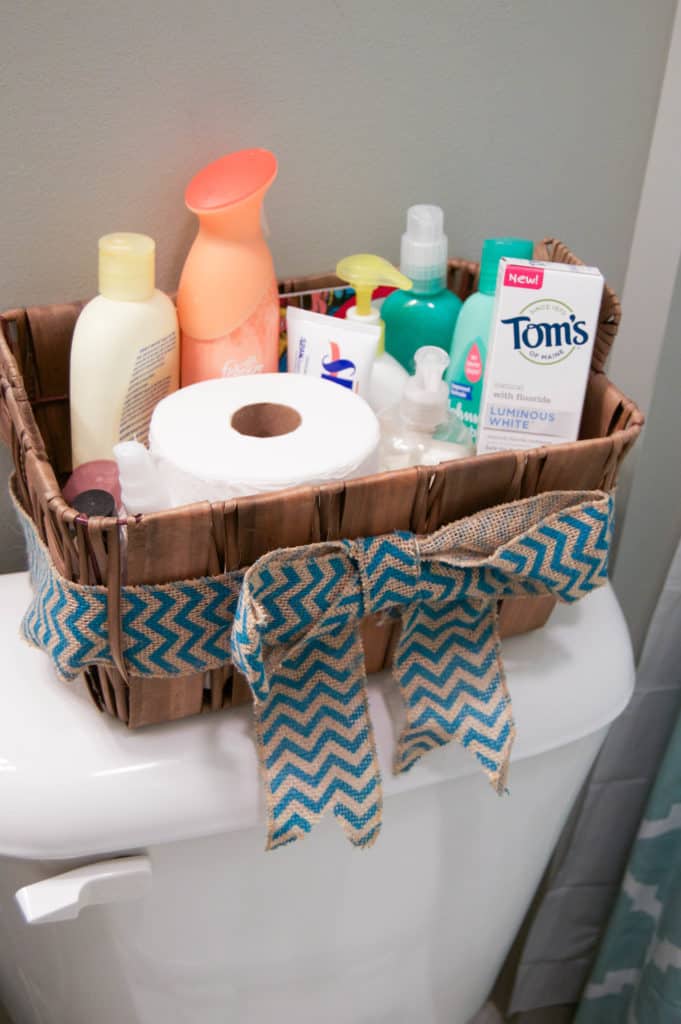 Organizing and buying natural products doesn't have to be expensive.  I did it all on a budget, with old baskets, containers from the dollar store, and Tom's of Maine®  from Target. I started with an old basket that I have had for years. You can use any basket you have or you can even find some nice wicker baskets at Goodwill. I tied a burlap chevron ribbon around it to freshen it up.Since I don't have a ton of counter space in this bathroom I like to keep a lot of our toiletries in this basket. Shampoos, lotions, air freshener, spare toilet paper, and toothpaste. I try to keep a spare toothpaste on hand. It's one thing I don't want to go with out! So I keep my favorite Tom's of Maine® Luminous White Toothpaste. It's their most advanced natural whitening toothpaste and is safe for enamel. It's also gluten and paraben free!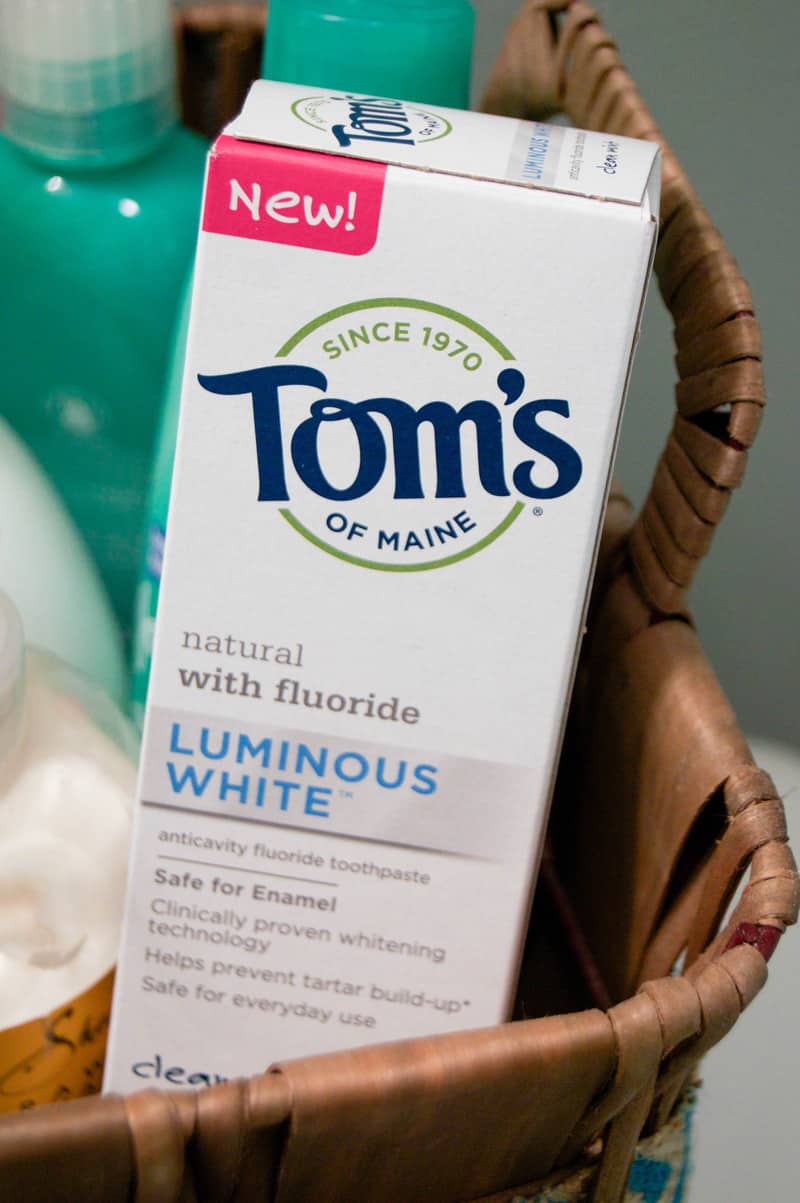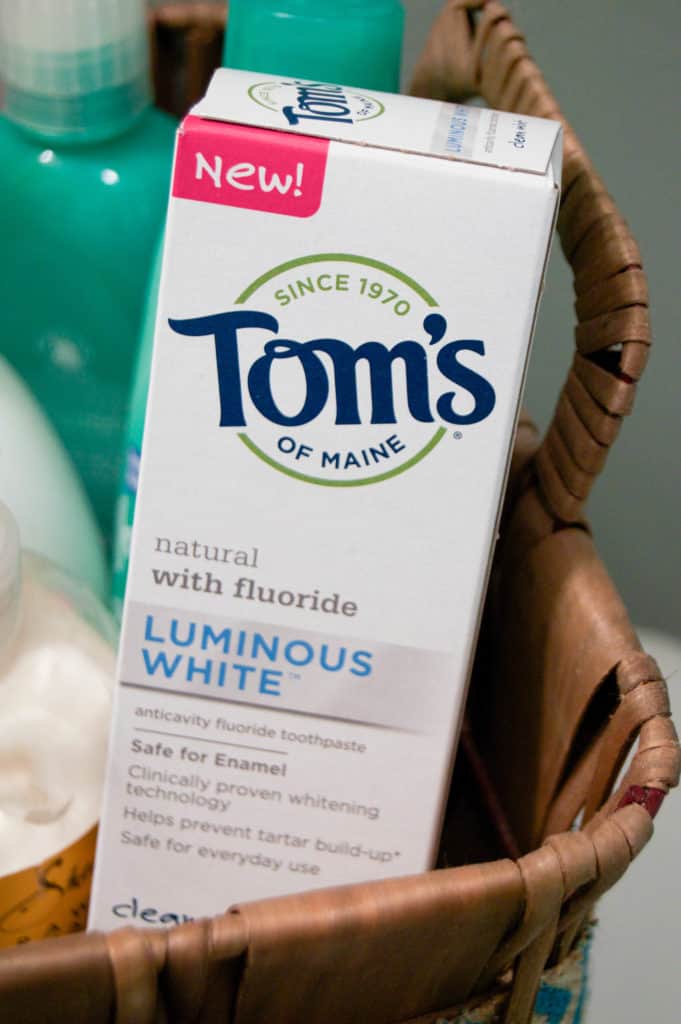 It was when I first had kids that I started really thinking about what I was putting in and on their body and my body and I started looking into more natural products. After I found my son's diagnoses my husband and I wanted to try and be as natural as possible with items we eat and use on our body. The journey to be more natural wasn't an easy one. We had to learn a lot about ingredients so we new which ones are okay and which ones we wanted to stay away from. In the beginning, we did a lot of research and a lot of shopping at speciality stores. Over the years buying all natural products has become so much easier with supermarkets now selling them.  I really love that Tom's of Maine products are natural and they are easy to get your hands on! I just grab mine while I am doing my shopping at Target.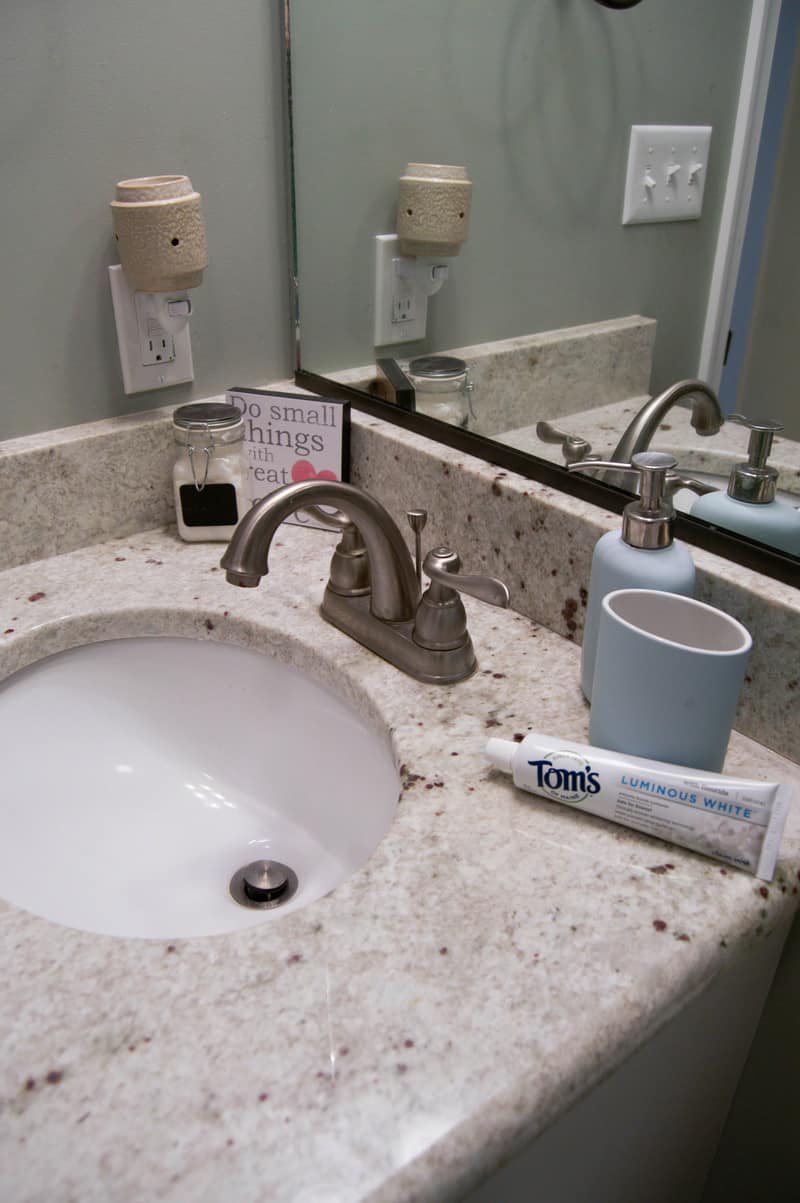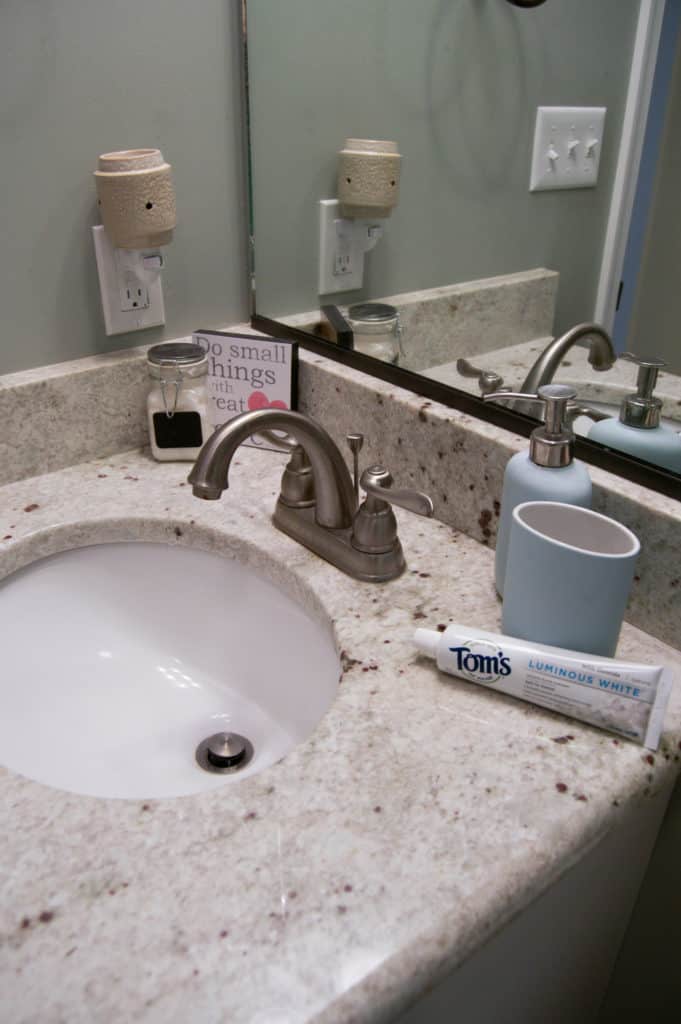 I try and keep my counter as clean as possible and keeping limited items on it helps. So I keep toothpaste, tooth brushes, soup, and a homemade lotion on my counter and that's it. I found some green bins and baskets at the dollar store that work great for under the sink storing. When trying to organize a small bathroom the under sink space is key! Get big bins and stackable storage bins to make sure you can keep lots of stuff under their!
Under my sink I keep items like travel spoons and lotions, washcloths, towels, and deodorant. We also love Tom's of Main Wicked Cool!™ deodorants It's a great deodorant for boys and girls. It's the first natural deodorant made just for boys and girls and provides 24 hour odor protection. It's also free of aluminum, parabens, and artificial fragrances. My husband loves their Men's Naturally Dry North Woods™ Antiperspirant. It's the first natural antiperspirant made for men that provides all day odor and wetness protection without petrochemicals, artificial fragrances, or irritation.