This sugar cookie is baked up soft and chewy and my all time favorite way to make sugar cookies. These Soft and Chewy Sugar Cookies are a must try. 
Soft and Chewy Sugar Cookies
I'll be honest with you the more chocolate chips in a cookie the more I enjoy it! Anything with chocolate I guess I love and even though this Soft and Chewy Sugar Cookies wouldn't seem like my typical cookie I enjoy, I LOVE them! I mean I show no discrimination against cookies 😉 This sugar cookie is thick and fluffy and so yummy!
These cookie are simple to make and make in 10 minutes or less. I cooked mine for exactly 8 minutes and then allowed them to cool on a rack. Just 3-4 minutes after cooling your cookies should be set and taste amazing!
Make sure you sign up and get your free meal planning printable!

Soft and Chewy Sugar Cookies
Ingredients
Unsalted butter, softened, 1 cup (2 sticks)
Sugar, 1 cup
Egg, room temperature, 1
Vanilla extract, 1/2 tsp
Baking soda, 1/2 tsp
Baking powder, 1/2 tsp
All-purpose flour, 2 1/4 cup
Instructions
Preheat oven to 350 degrees F. Prepare a baking sheet with non-stick cooking spray or parchment paper and set aside.
In a stand mixer or using a hand mixer cream together butter and sugar until light and fluffy. Mix in your egg and vanilla extract.
In a separate bowl whisk together baking soda, baking powder, and flour. Slowly mix this in with your wet ingredients. Mixing until well combined.
Scoop out 1 1/2 tbsp of dough and place on prepared baking sheet
Bake for 8-10 minutes (I cooked mine right at 8). Remove from oven then allow to cool on the baking rack. Serve and enjoy!
https://www.thediaryofarealhousewife.com/soft-chewy-sugar-cookies/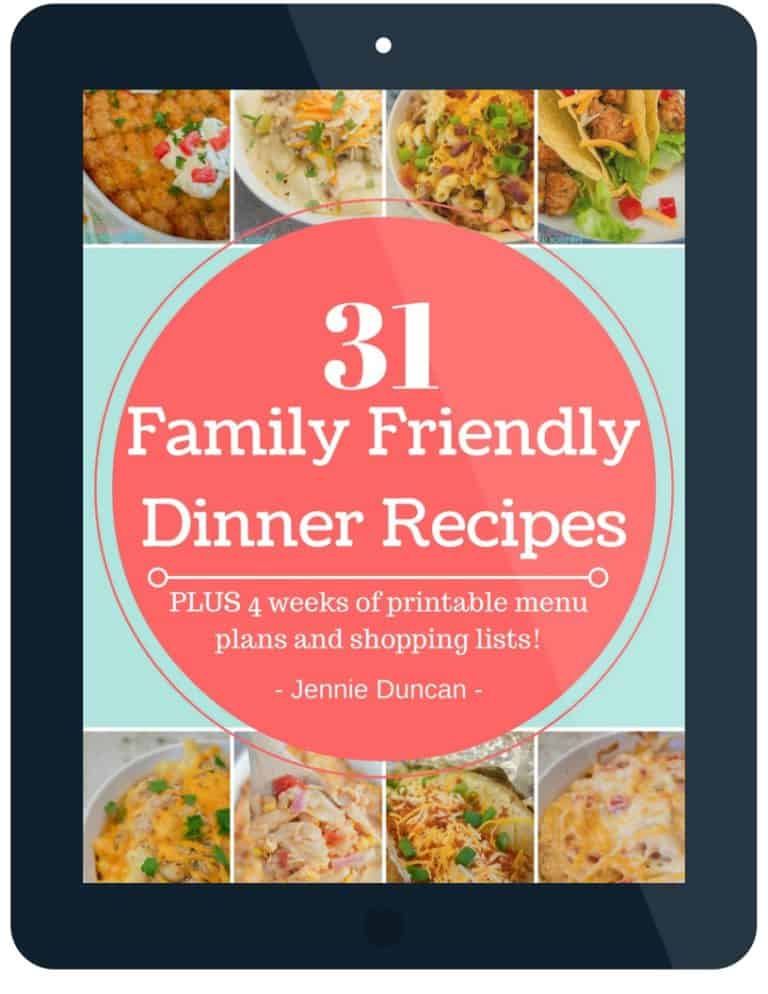 More Recipes for YOU
The Perfect Chocolate Chip Cookie