Hi there!
Easy Valentine's Day treat idea for you today! These adorable Valentine's Day Oreo Pops are easy to make and a fun party treat or wrap them up and give them away to friends!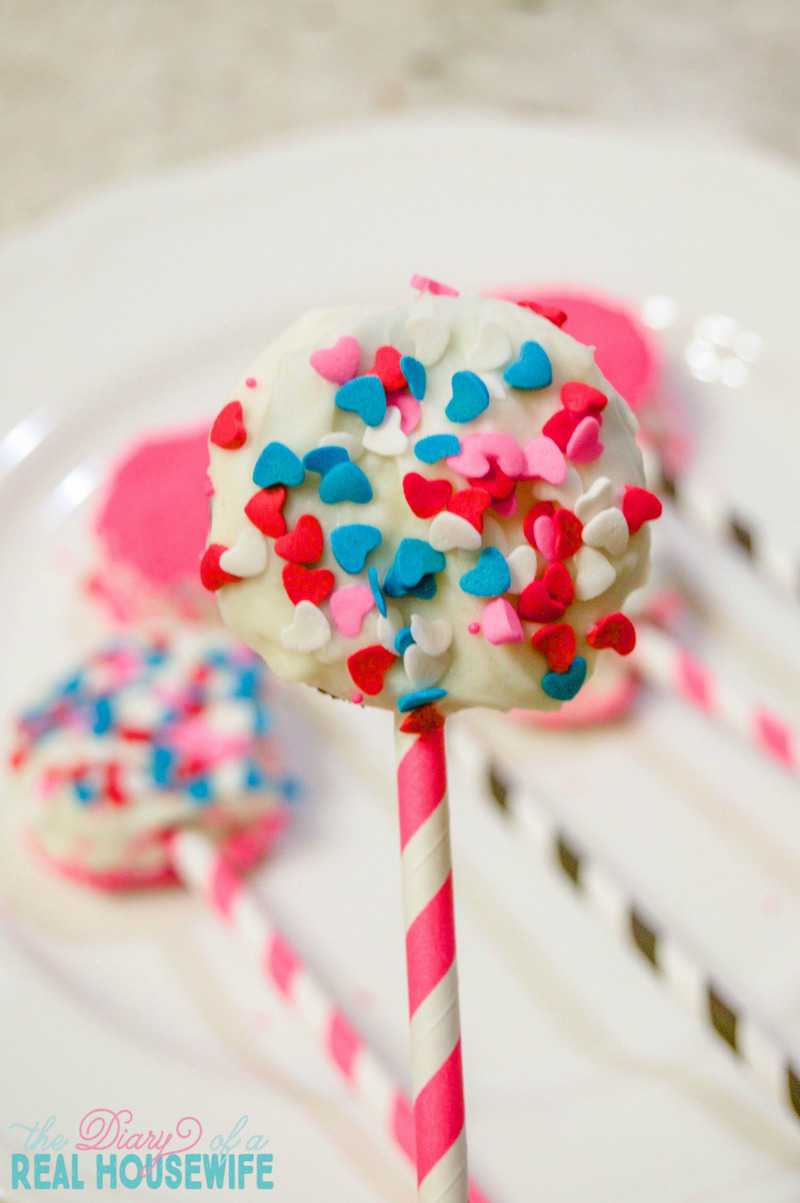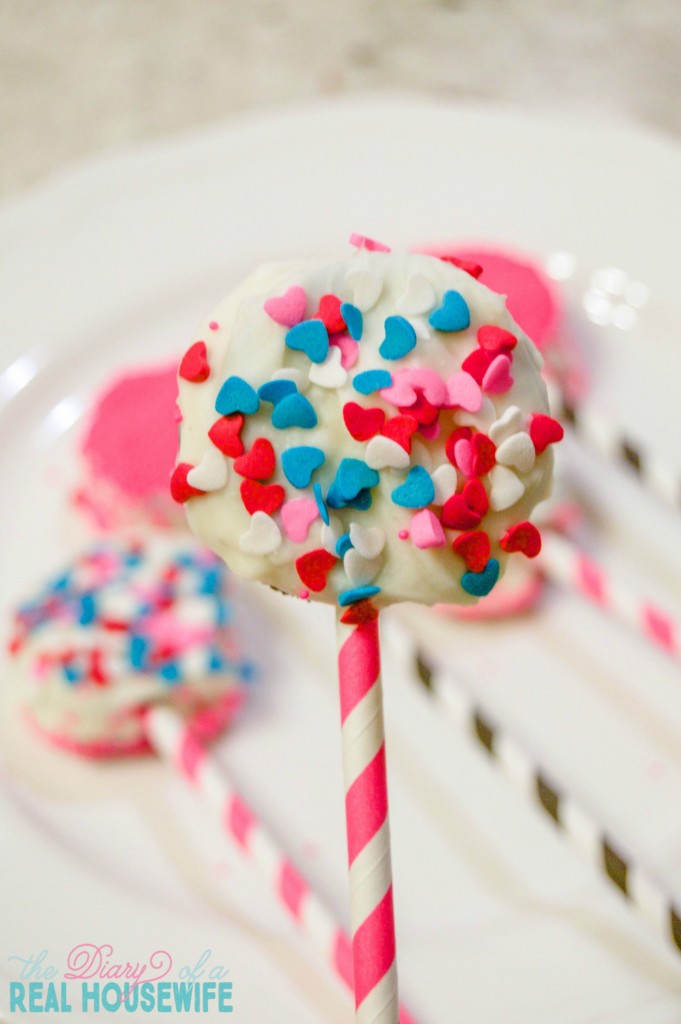 I love making treats and crafts for Valentines Day. I'm the ultimate girly girl so being able to decorate everything out with pink, hearts, and of course the glitter is so much fun! I made these same Oreo pop for Christmas and made them Snowmen Oreo Pops. I wrapped them in clear plastic wrap with a little note and gave them as teacher gifts at Christmas time. You can do the same with these! They make the perfect little treat for teachers or friends.
Start by melting your white chocolate chips. You can use milk chocolate but I love the white color with the hot pinks for Valentine's Day! White chocolate is NEVER easy to melt and will go south on you really quick. So melt is slowing in a double boiler. I DIY my double boiler and just put a glass bowl in a pot of water.
TIP: NEVER add water to white chocolate! It will make is hard and clumpy.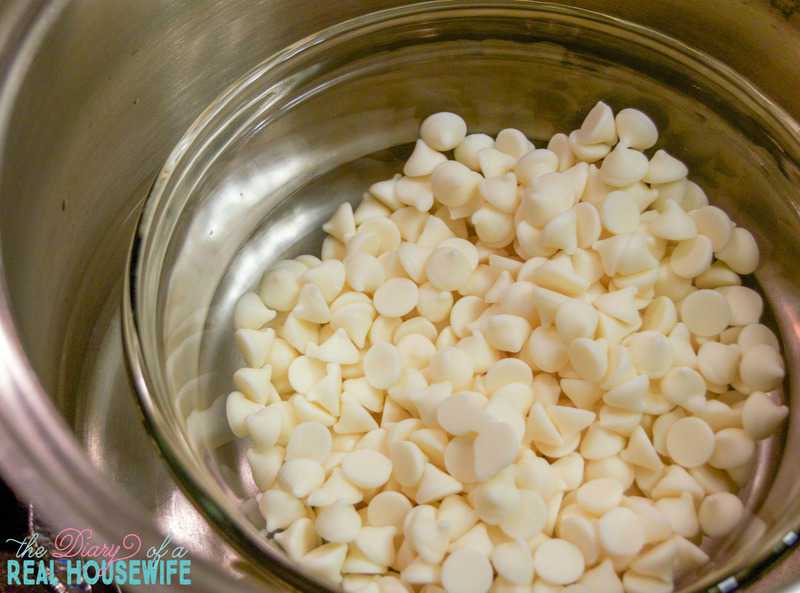 I used straws to my Oreo Pop stick because I loved the colors and they worked great. You can buy and use cake pop sticks as well. Because my straws are a little thicker I just bought double stuffed Oreo.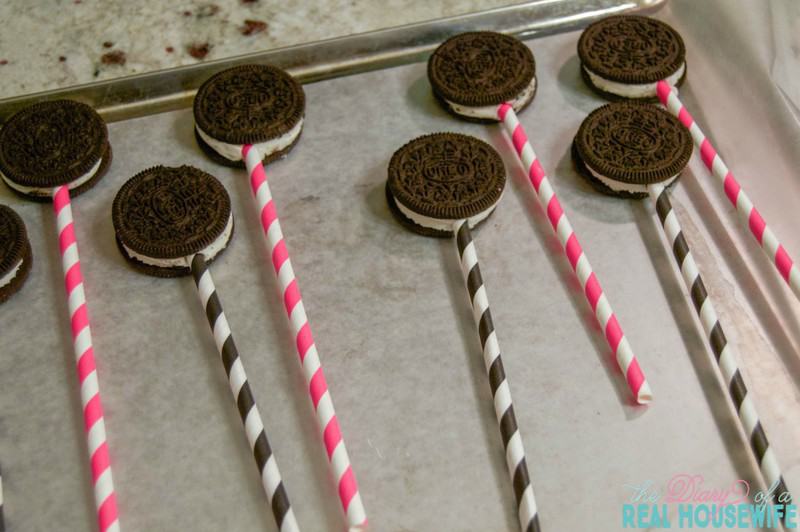 Spoon melted white chocolate onto your cookies and place on wax paper on a baking sheet. Add sprinkles to the warm chocolate and then place  in the freezer until chocolate is hardened.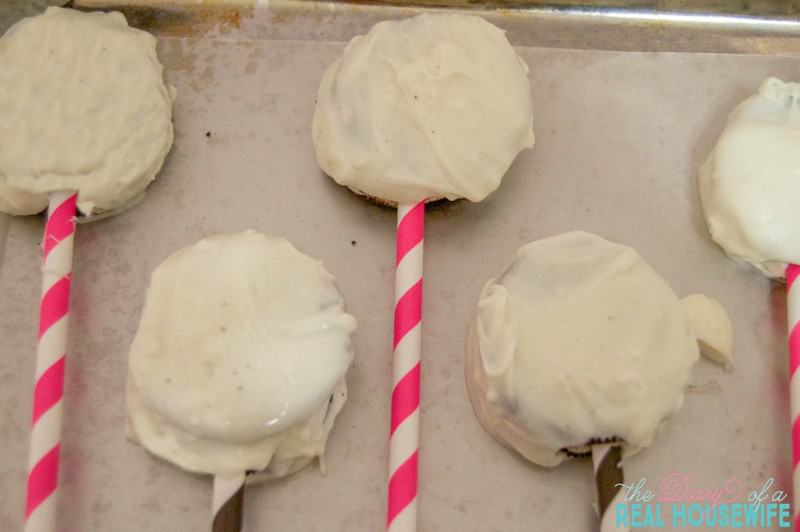 I found these sprinkles at Targets dollars spot and thought they would be perfect for this.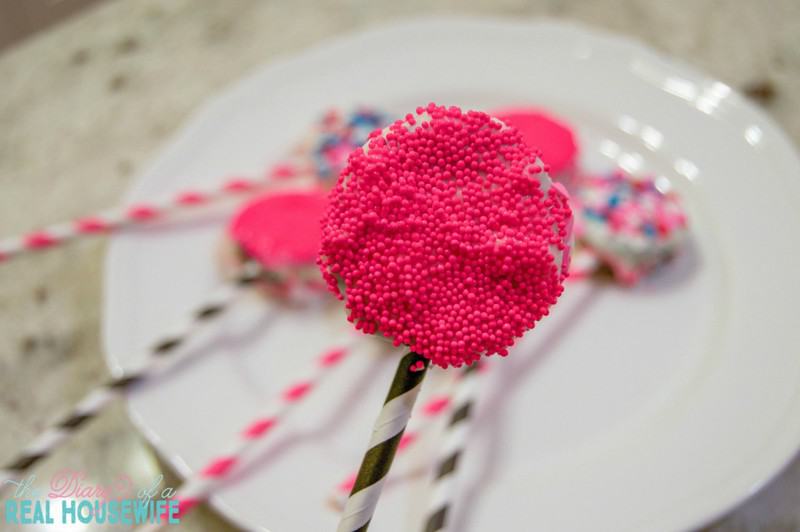 Ready to make these simple yummy Valentines Day treats!
Full Recipe Next: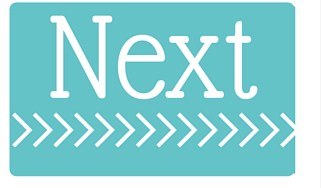 Pin it: