Print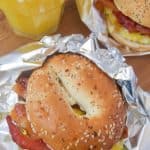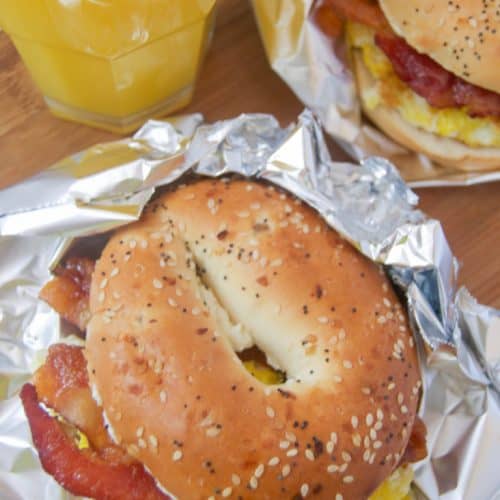 Freezer Bagel Breakfast Sandwiches
Preheat oven to 400 degrees F. Place bacon on a foil lined baking sheet and bake for 15-20 minutes or until it's fully cooked and as crispy as you like.

Meanwhile on a skillet cook your eggs sprinkled with salt and pepper in an egg mold until fully cooked and no longer runny.

Open bagels and spread cream cheese on each. Add cooked egg and cooked bacon to bagel. Allow to cool then wrap in foil.

Keep in freezer for up to 60 days. To reheat, remove bagels from foil or wrap and wrap in a paper towel and microwave 1-2 minutes. Or place in the oven at 400 degrees for 8-10 minutes.