How to Boil an Egg might seem like the easiest form of cooking, but it can be difficult to know if your egg is done. You don't want them overcooked either and these tips you get the perfect hard boiled egg. 

Easter is almost here which means lots and lots of boiled eggs. Everyone wants to know How to boil an easter egg so they get the perfect one each time.
Even when it's not Easter we will love having boiled eggs. My kids like to snack on them and I love them for a quick breakfast on busy mornings.
Cooking boiled eggs can sometimes be a little bit of a mystery though. You don't know how it will turn out until your eggs are done and you crack one open.
With these few tips, you can make sure you get the perfect boiled egg every time. Plus I share my tips the easiest way to peel an egg.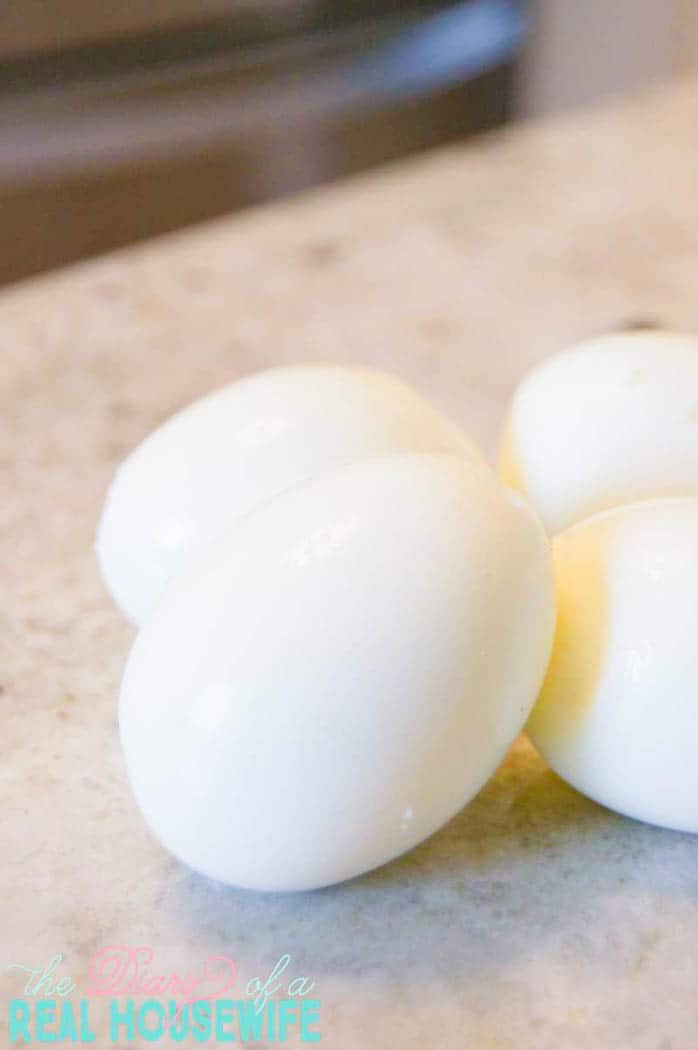 How to boil an egg easy:
Getting the perfect boiled egg doesn't have to be a guessing game. Start with your eggs in a pot and water. You don't need too much just enough to cover your eggs.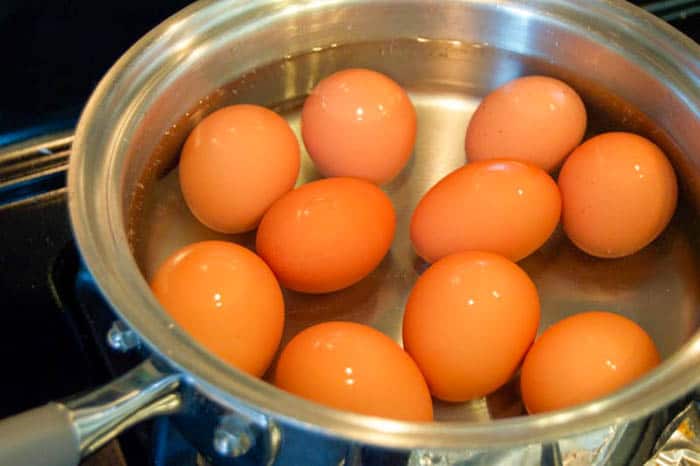 Then you will want to bring your eggs to a boil. Allow them to boil then cover with a lid and allow them to sit off heat for several minutes.
The time will depend on how done you want your eggs. I'll share those times below.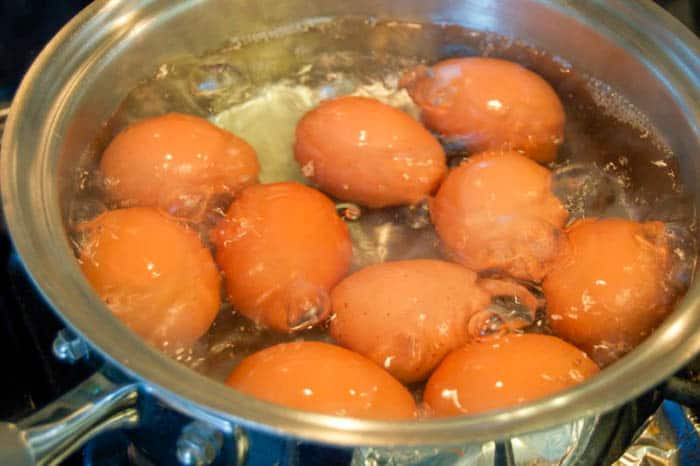 How long to boil an egg:
When making hard boiled eggs you want to bring your water to a boil and then cover it and remove it from the heat with the lid. Your eggs will still cook in the hot water but this will help them from being overcooked.
Runny: If you want an egg with a runny yellow then allow your eggs to sit in the water for 4-6 minutes.
Medium: 8 minutes will give you a fully cooked white and a cooked but soft yolk.
Done: For a fully cooked white and yolk. This is the kind I prefer and what is pictured below.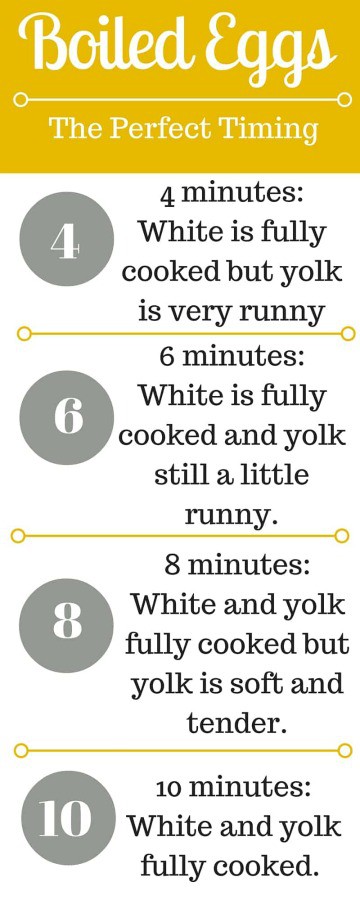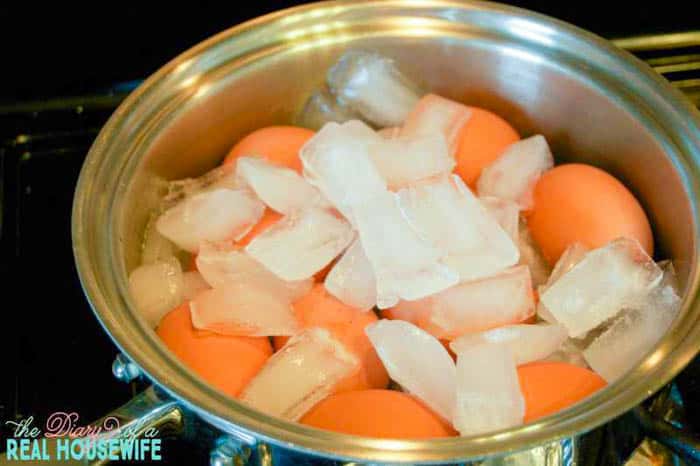 Once your eggs are done then you want to add ice to your pan. This will help stop the cooking prosses so your eggs do not overcook.
Once your eggs are cool enough for you to handle you can remove them from the pan and place them on a towel to dry.

How to peel an egg:
Peeling an egg can be a pain! Mine used to always get stuck and come off in tiny pieces. I found that using a spoon can be a real game changer and make your egg peel perfectly.
One: You want to start by making a crack on the bottom or top of your egg. Usually, that is where there will be air space so it is easier to peel.
Two: Peel a small part of the egg with your fingers.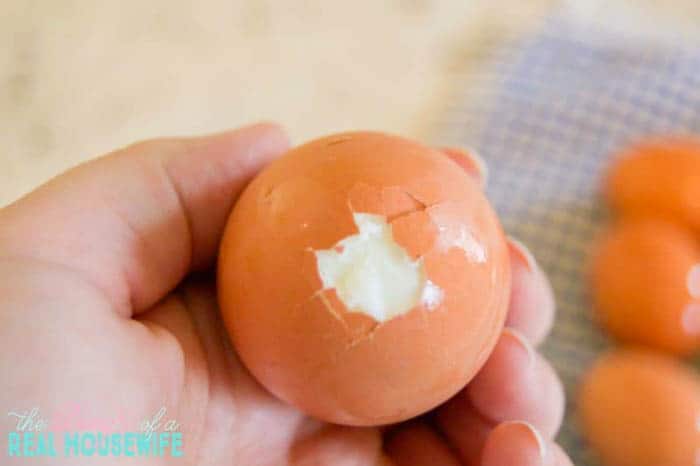 Three: Place your spoon inside the eggshell. Make sure the spoon is just between the egg and shell.
Four: Move your spoon firmly around your egg until all your shell is off. I usually run mine under water before serving to make sure that all shell is gone.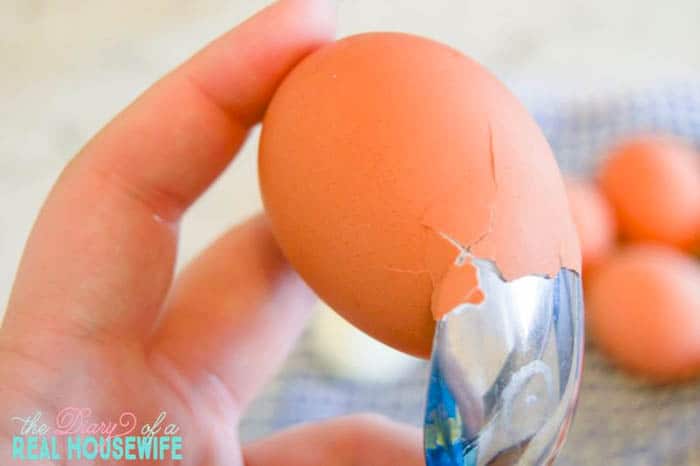 There you have it, the perfect hard boiled egg. No more mystery and no more mess!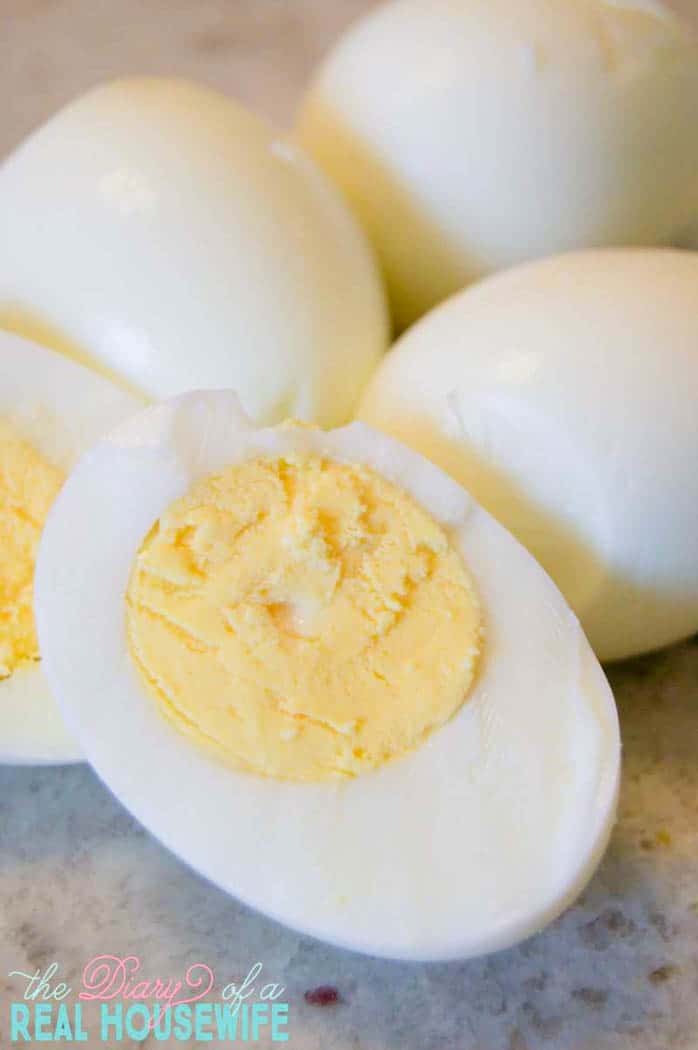 SaveSaveSaveSave
SaveSave
SaveSave
SaveSave
SaveSave
SaveSave
SaveSave
SaveSave
SaveSave
SaveSave