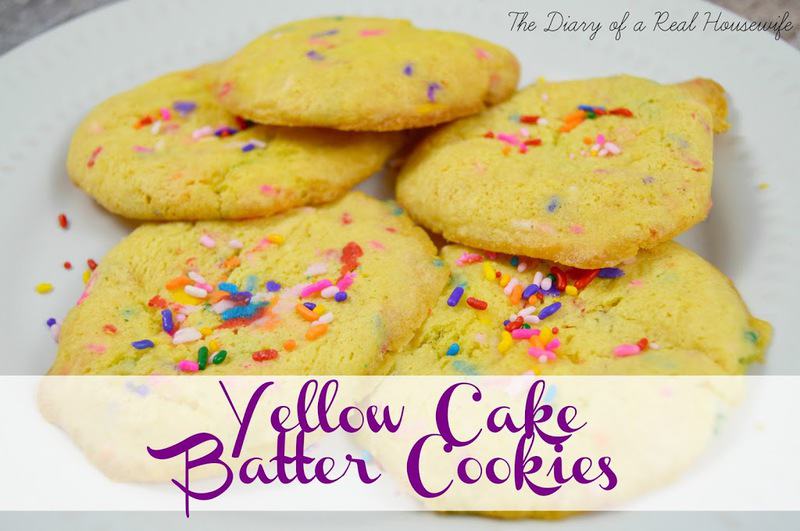 If you need an easy and fast really yummy cookie recipe you are going to want to try these yellow cake batter cookies. No worries about spending all day mixing, baking, shifting, just grab some cake mix and a few extras and you have cookies! Really yummy cookies.
I threw on some sprinkles to make them look pretty and I think I was successful at doing so.
– Yellow cake box mix, 18.35oz
– Baking powder, 1 tsp
– Eggs, 2
– Vegetable oil, 1/2 cup
– Sprinkles, for topping (optional)
1. Preheat the oven to 350 degrees F.
2. Mix together cake mix and baking powder. Add in eggs and oil until well blended.
3. Add sprinkles to the mix or wait until topping. I did both.
4. Drop spoonfuls onto a cookie sheet and bake for 10 minutes.
5. Let cool for 5 minutes on cookie sheet before removing.
Enjoy!