The BEST Homemade Lemonade! It's the perfect drink for these warm summer days and so simple to make. 

Lemonade is a summer time staple!! Nothing taste better on a warm summer day then a big glass of ice cold homemade lemonade!
 How do I make Homemade Lemonade:
There are a to of different methods to making homemade lemonade. You could just mix water, sugar, and lemon juice but I prefer to boil my water and sugar first. This way I know all the sugar is fully dissolved into the water. I add the lemon juice and then chill over ice. It's really that easy.
 How many lemons do I need for Homemade Lemonade:
On average 6-8 lemons can give you 1 cup of lemon juice. For this recipe I used just over a cup of lemon juice. I would suggest buying 10 lemons to be on the safe side. Any leftover you can use to garnish your drink.
How do I squeeze a Lemon:
Before cutting your lemon start by rolling it on the counter top. This will help you get the most juice out of your lemon. If you want you could even microwave your lemon for just 10-20 seconds before juicing to make sure you are getting the most juice. Next cup your lemon in half long ways. Use a small strainer to catch any seeds with a bowl under it for the juice. Squeeze your lemon with your hands or thongs. You could also use a manual or even electric juicer if you have one.
What Do I need for Homemade Lemonade: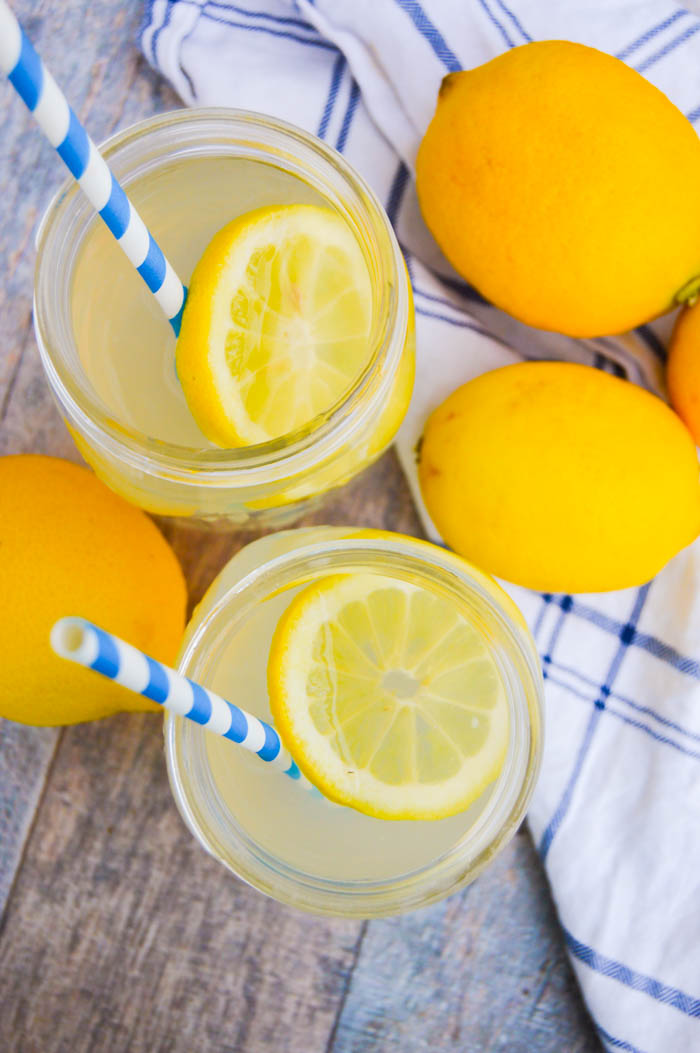 Have leftover lemons? Try these recipes next:
Frosted Lemonade: If you have not tried this recipe yet you are missing out! It's so simple to make and taste amazing.
Strawberry Lemonade: This simple Strawberry Lemonade is the perfect summer drink and is made with two simple ingredients.
Lemon Chicken and Rice Soup: The perfect summer soup recipe, filled with veggies and rice and cooked in the slow cooker.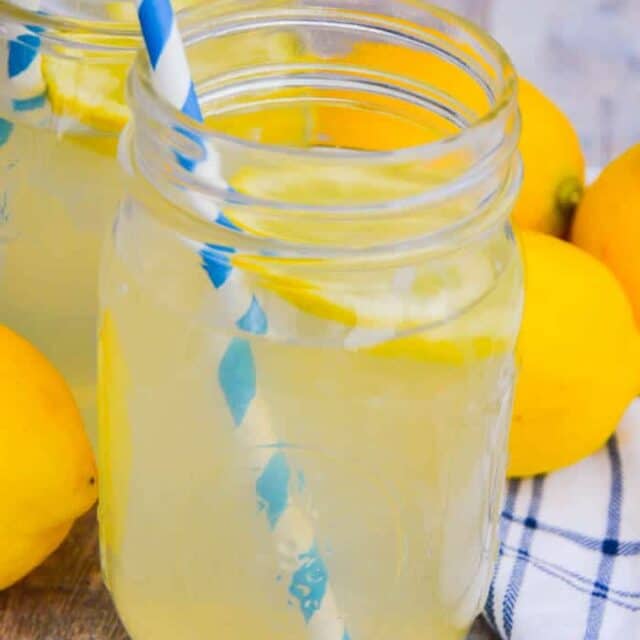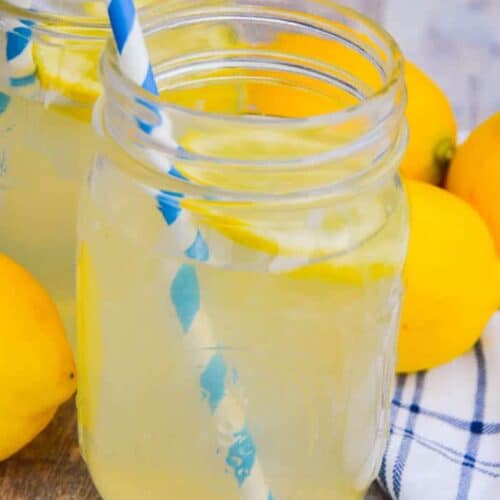 Homemade Lemonade
The Best Homemade Lemonade Recipe!
Ingredients
1 ¼

cups

Lemon juice

(fresh squeezed)

5

cups

Water

(more to taste)

2

cup

Sugar
Instructions
Bring 2 cups water and sugar to a boil. Whisk until sugar is fully dissolved. Set aside and allow to cool to room tempter.

Add lemon juice to sugar water. Add remaining water to taste. Add to a pitcher with ice. Serve and enjoy!
Nutrition
Calories:
269
kcal
Carbohydrates:
70
g
Protein:
1
g
Fat:
1
g
Saturated Fat:
1
g
Sodium:
11
mg
Potassium:
52
mg
Fiber:
1
g
Sugar:
68
g
Vitamin C:
20
mg
Calcium:
9
mg
Iron:
1
mg

Love this recipe? Pin it!!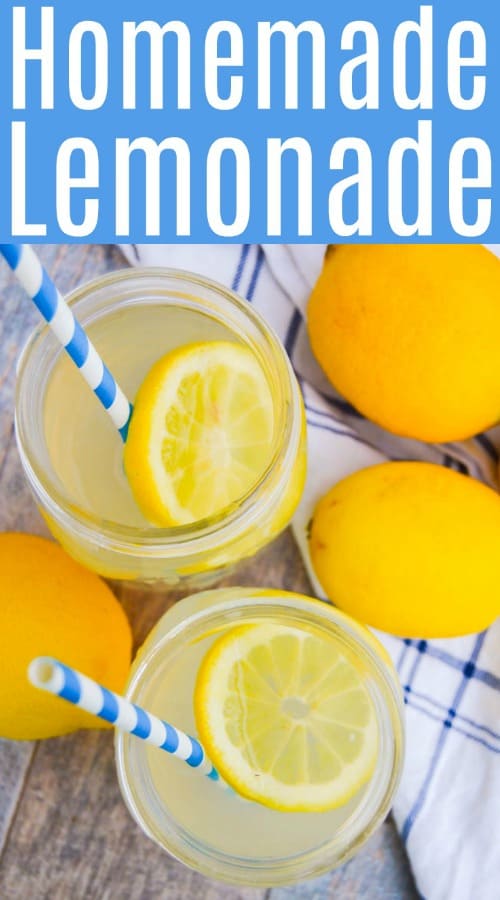 SaveSaveSaveSave
SaveSave
SaveSave
SaveSave
SaveSave
SaveSave
SaveSave
SaveSave
SaveSave
SaveSave
SaveSave
SaveSave
SaveSave
SaveSave
SaveSave
SaveSave