The easiest dessert you will make this fall! This Pumpkin Spice Dump Cake is packed with fall flavor that you are going to love. 
Pumpkin Spice Dump Cake

Okay so it may not have the most attractive name but don't by a book by it's cover! This dump cake is just that, dump and bake! So simple and easy to put together, taste amazing, and completely perfect for fall. As soon as October rolls around I am ready to bake. Cookies, cakes, breads, and the more pumpkin spice the better. I usually have my pumpkin spice wax warmer on and sipping on my pumpkin spice coffee while I bake. Fall is my happy place and I love everything about it. This fall though has been a little different for us. If you follow me on Instagram then you already know but our middle son broke his leg last week. It's been such a busy and hard time for us. Seeing your child suffer is the hardest thing and I just hate that he is hurting. I had so many trunk or treats, fall festivals, and pumpkin patches on my to do list this fall and I was so ready to get them all crossed off. Plans changed though because pumpkin patches are just not as much fun when you are in a full body cast. Luckily we did make it out to one pumpkin patch before it happened but these rest will more then likely not happen. We are guessing the cast will be off right before Christmas.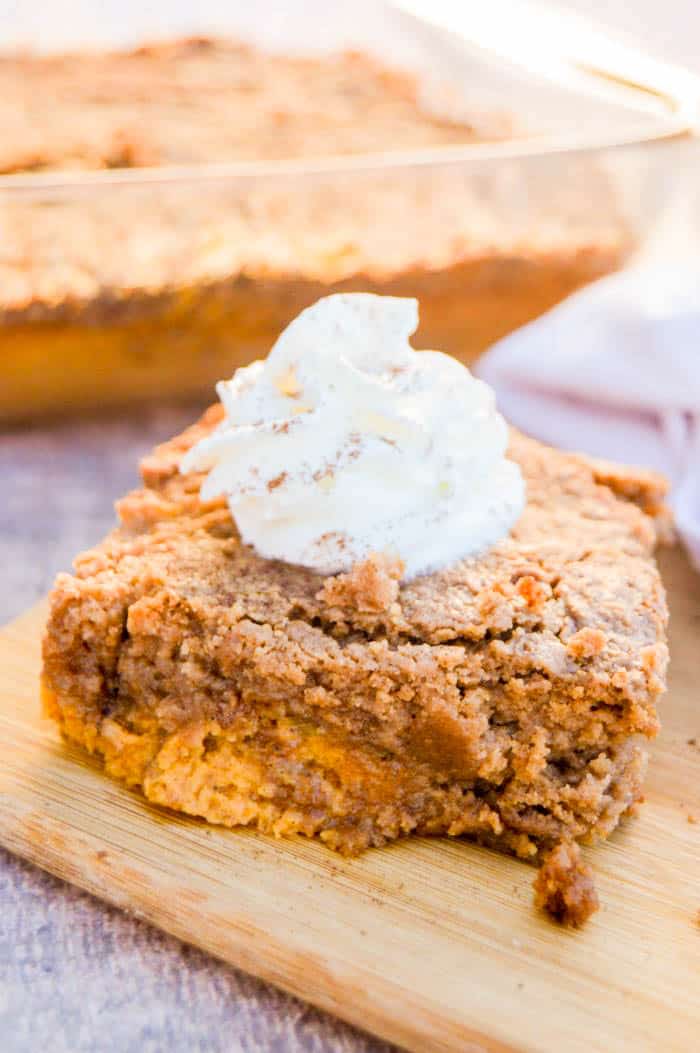 How to make Pumpkin Spice Dump Cake:
Since it looks like I will be stuck inside most of the fall I am finding other ways to enjoy the season and this Pumpkin Spice Dump Cake gives me all the happy fall feelings! Start with your pumpkin layer. It's super liquid-y but it's okay it will all bake up! Then top it with a dry boxed spice cake and butter. Pop it in the oven and you are done. I topped mine with whipped cream and a little more cinnamon to look pretty.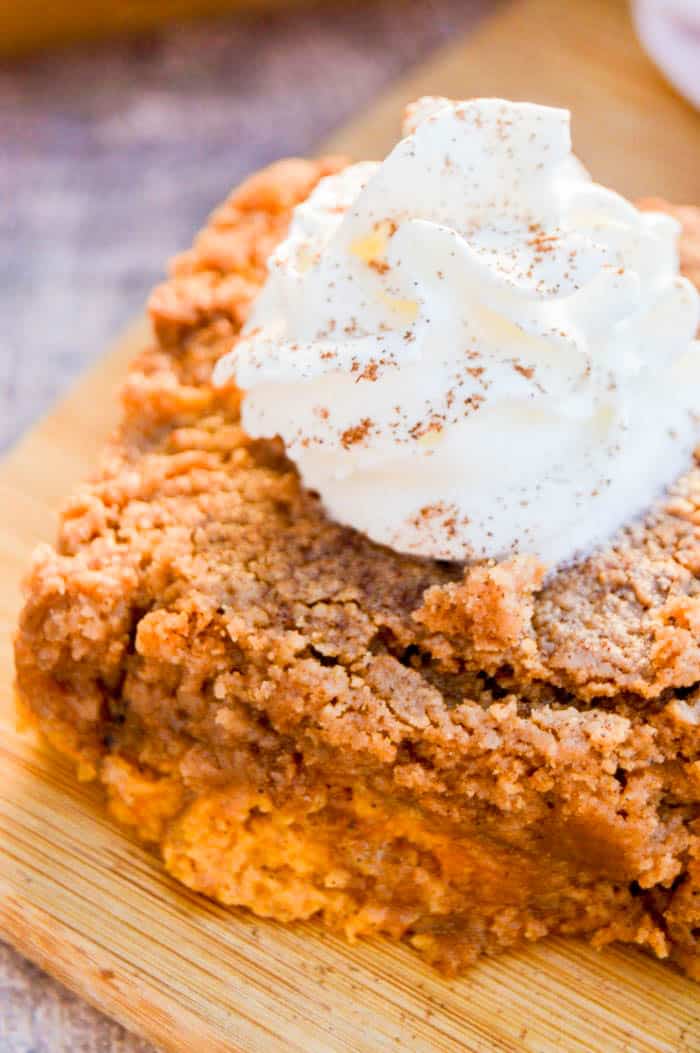 More Recipes for YOU:
The BEST Pumpkin Bread: Pumpkin bread is always a must for my baking list! This recipe is my all time favorite.
Pumpkin Oatmeal Chocolate Chip Cookies: Pumpkin and oatmeal, these cookies can totally pass as a breakfast food right 😉
Chocolate Chip Pumpkin Muffins: This one actually does pass for breakfast and is a must for your fall baking.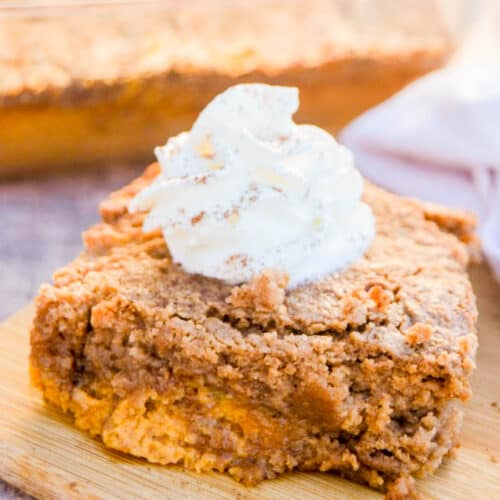 Pumpkin Spice Dump Cake
Ingredients
15

oz

Pumpkin puree

12

oz

Evaporated milk

3

large

Eggs

1

teaspoon

Ground cinnamon

1

cup

Sugar

1

box

Spice cake mix

2

sticks

Butter

(melted)
Instructions
Preheat oven to 350 degrees. Prepare a baking dish (9X13) with non stick cooking spray and set aside.

Whisk together pumpkin puree, evaporated milk, eggs, cinnamon, and sugar. Pour the liquid mixture into the bottom of the baking dish.

Sprinkle spice cake mix on top of pumpkin mix then drizzle on melted butter.

Bake for 60-65 minutes. Cool for 25-30 minutes. Optional: serve with whipped cream and a pinch of cinnamon.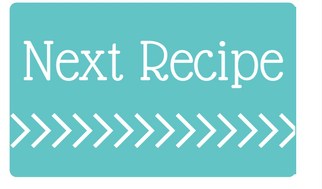 Love this recipe? Pin it!!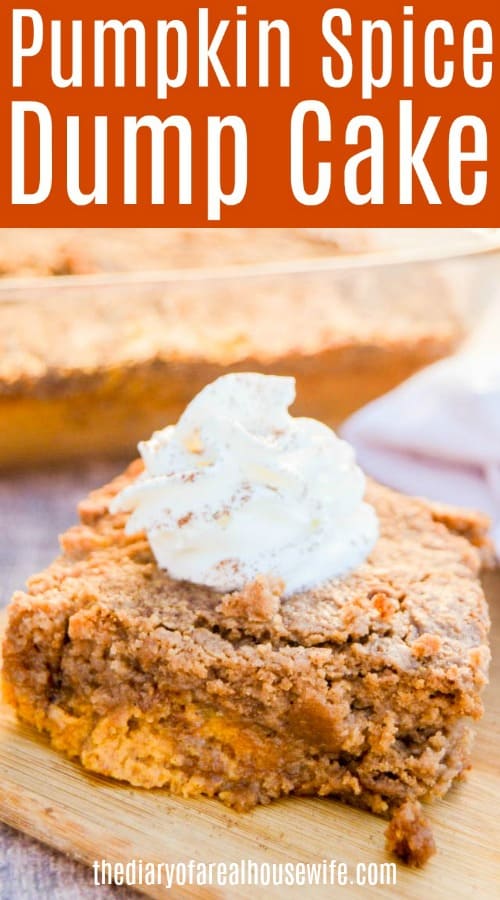 SaveSaveSaveSave
SaveSave
SaveSave
SaveSave
SaveSave
SaveSave
SaveSave
SaveSave
SaveSave
SaveSave