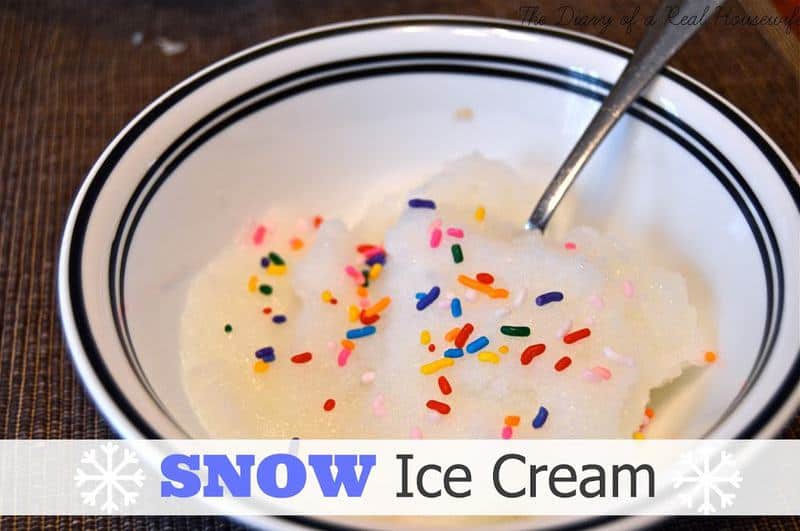 We FINALLY got snow! I have had some serious snow envy these past few weeks.  I have seen several pictures of all the beautiful snow on friends Facebook pages! Last week I got my wish and we got over a foot of snow. We took full advantage of it and didn't even wait for it to stop falling before we  ran outside to play! My little boy of course loved every minute of it and really enjoyed some hot coco and fresh snow ice cream after!
We got all warm and cozy in our Pj's and started making snow ice cream! My little guy really enjoyed helping mix it up and taste it as we made it.
Ingredients:
– Snow, 4 cups
-Milk, 1 cup
-Sugar, 1/4 c up
-Vanilla, 1 teaspoon
-Sprinkles
Directions:
Mix it all up and enjoy!
I was yummy!
Hope you all enjoy!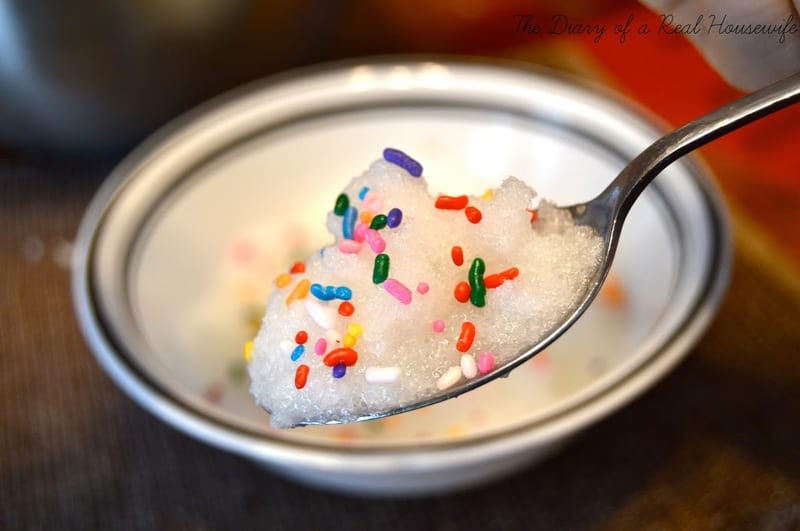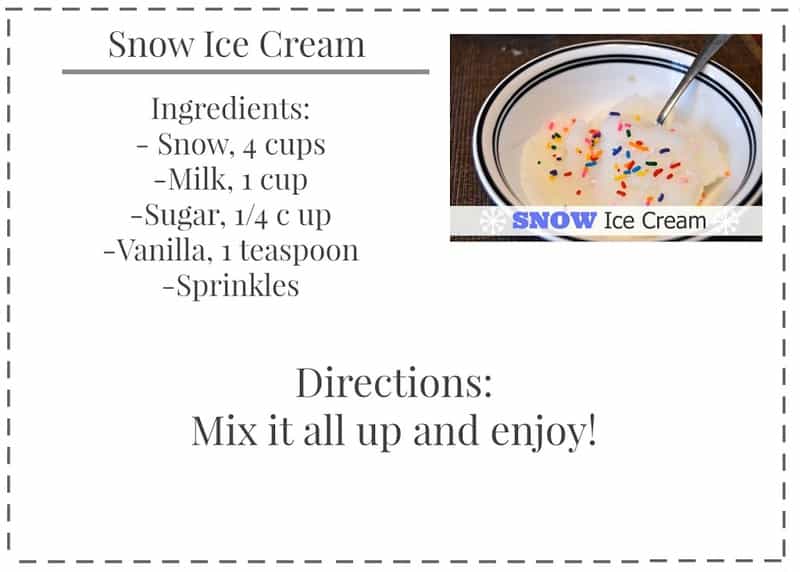 Check out more recipes you may enjoy: