These Chocolate Christmas Sprinkle Cookies make the perfect Christmas cookie! Soft and gooey and full of Christmas cheer.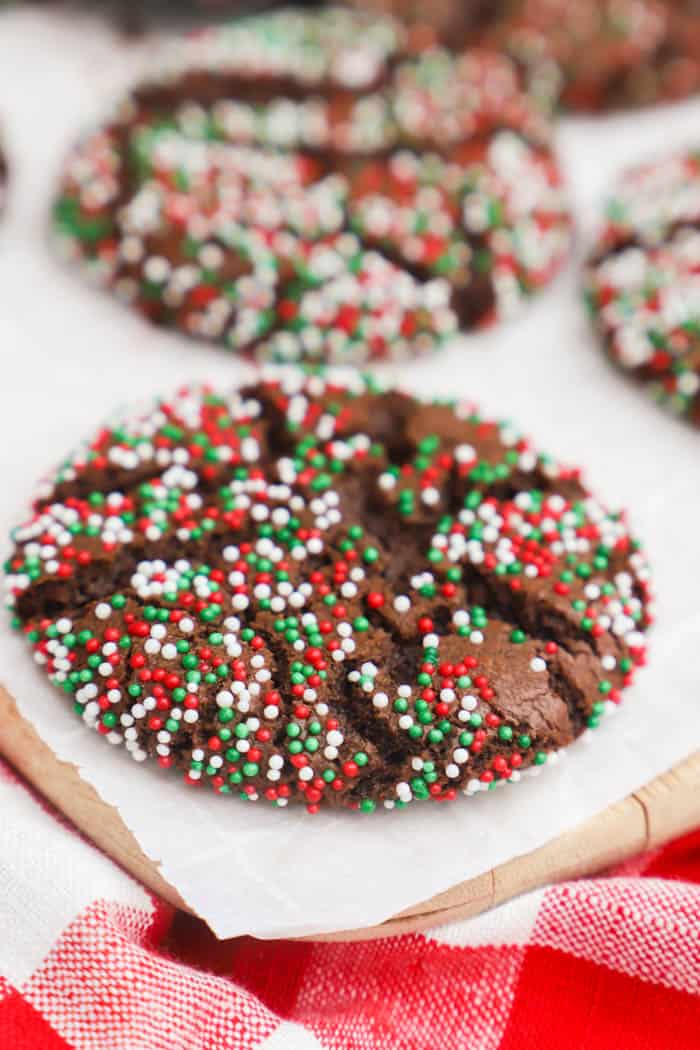 Christmas cookies are the best kind of cookies. Something about Christmas makes everything better.
I couldn't think of anything I would rather be doing than eating these Chocolate Christmas Sprinkle Cookies while watching a Hallmark Christmas movie in my cozy PJs! I mean does it get much better than that?
How to make Chocolate Christmas Sprinkle Cookies:
Step one: Whisked together dry ingredients then set aside.
Step two: Using a stand mixer or electric mixer beat softened butter with melted chocolate, sugar, and brown sugar. Once well-combined add in the egg, vanilla extract, and milk. Add in dry ingredients and mix until well combined.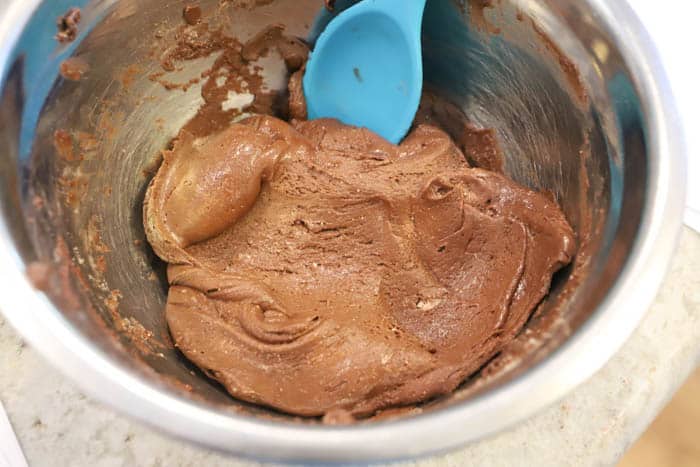 Step three: Place dough in the fridge and allow to chill for at least 2 hours.
Baking Directions:
Step four: Once your cookies have been chilled you can preheat your oven and prepare a baking sheet with parchment paper
Step five: Place sprinkles on a plate. Scoop out 1 1/2 tbsp of dough and place in the sprinkles. Roll the dough until completely covered in sprinkles. Place sprinkle covered cookie onto your prepared baking sheet and bake.
Step six: Bake for 12-13 minutes. Allow cooling on pan for several minutes.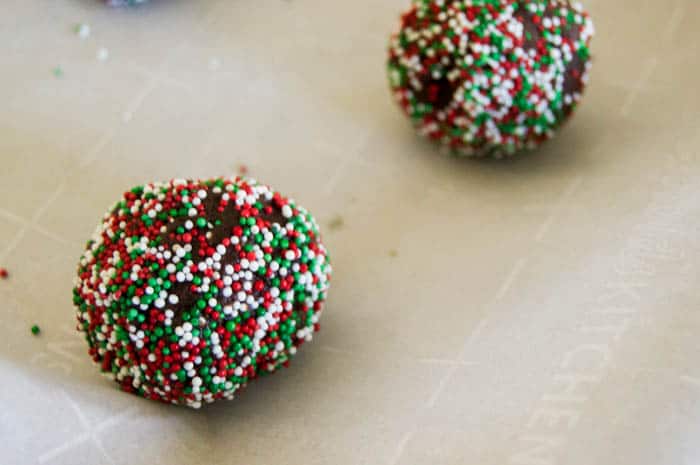 Chilling Cookies:
For this recipe chilling the cookies is a must. To make these cookies really soft and gooey I add melted chocolate right into the dough.
This will make your cookies perfect but hard to handle without chilling. Once everything is mixed you can cover them and chill for at least 2 hours but you could chill them overnight also.
If properly stored this dough will be good for 2-3 days in the fridge. If you are chilling for more then 2 hours you might want to let them sit on the counter for 15 minutes so they are easier to scoop.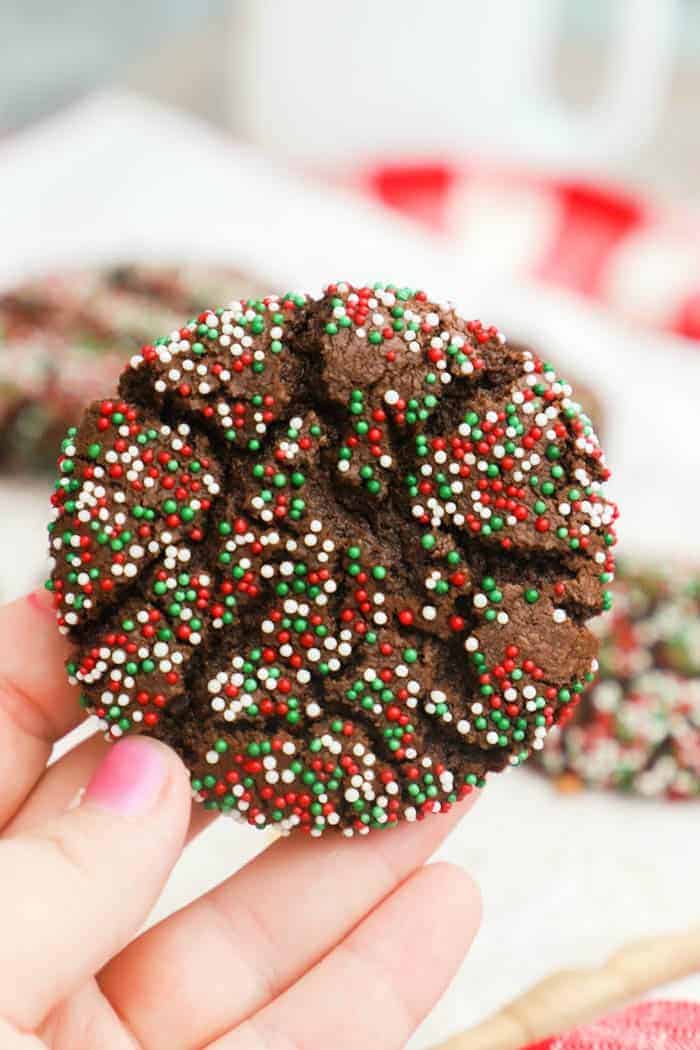 Christmas Cookie Recipe:
Here are even more of my favorite Christmas cookie recipes.
If you tried any of my recipes I would love to hear from you, leave me a comment below. You can also connect with me on FACEBOOK, INSTAGRAM, and PINTEREST. I would love for you to follow along and discover more amazing recipes.
Show me what you are making, use hashtag #TDOARH