Made with just 5 ingredients, these Christmas Cookie Fudge tastes so much like Christmas Sugar Cookies. Santa will love these, and you will love serving this holiday fudge!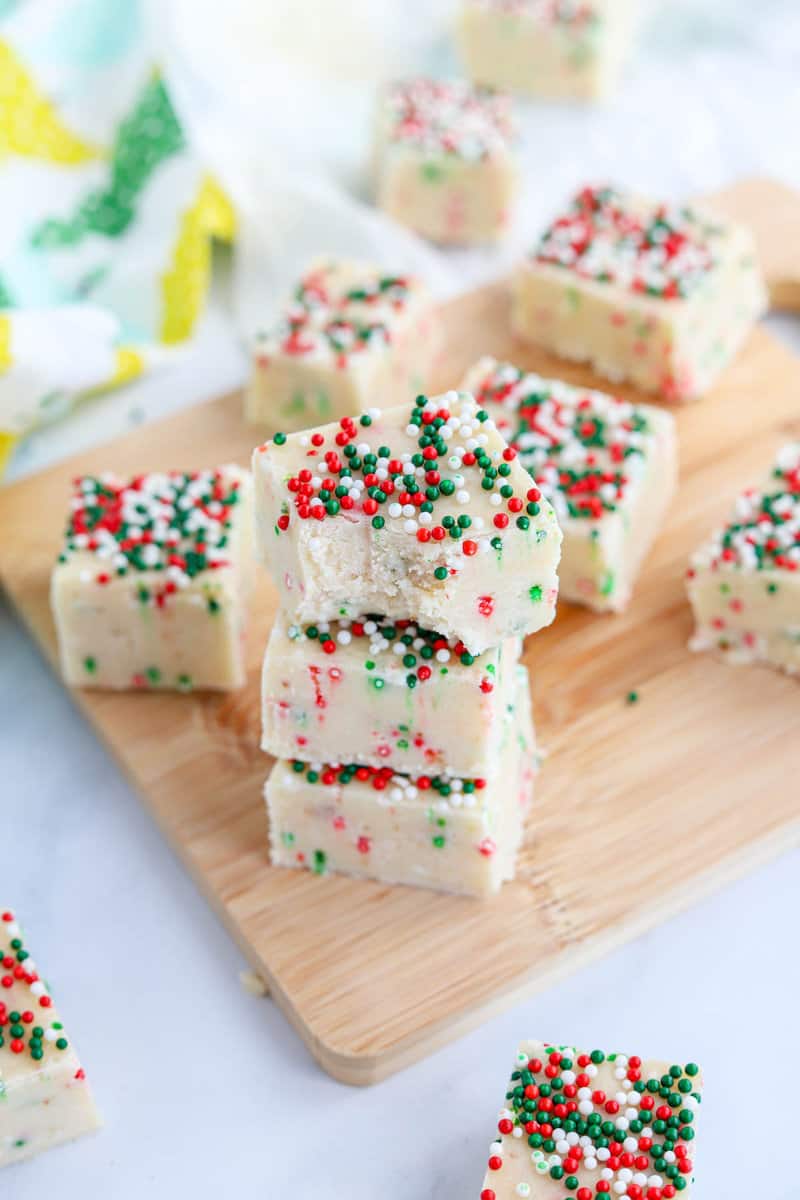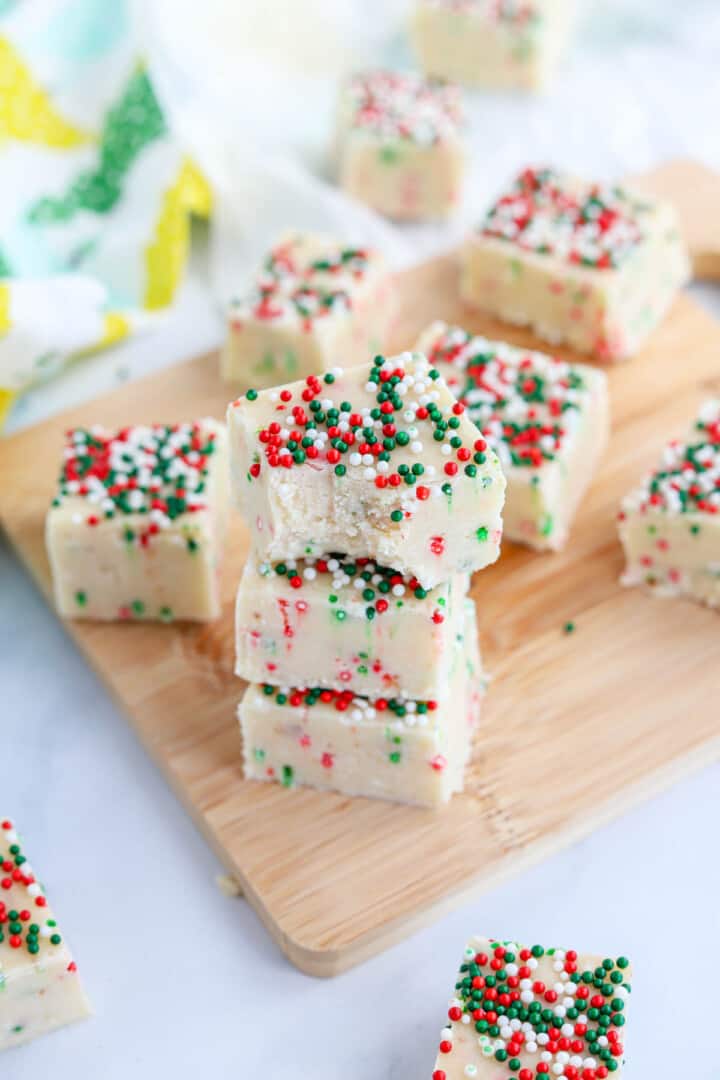 I love making fudge during the holidays. It is so easy to make, and such a good treat! It's great for a quick bite-sized dessert, or perfect to wrap up and give as gifts to neighbors and friends!
This Christmas Cookie Fudge tastes so much like Christmas Sugar Cookies everyone will love them! Sweet and rich, with a nice "crunch" from the sprinkles.
It is a great addition to Santa's Cookie Plate on Christmas Eve!
How to make Christmas Cookie Fudge:
This fudge is really simple to make. Well, it's not as quick to make as my 2 Ingredient Fudge, it is still really easy!
Start by melting and heating your white chocolate chips, sweetened condensed milk, butter, vanilla extract and the sugar cookie mix in a saucepan.
Once it is melted and smooth add in vanilla extract and sprinkles.
Once they are mixed in well, spread the fudge in a baking dish that has parchment or wax paper lining it. Spread it and smooth it out, then let it chill in the refrigerator for about 4 hours. Slice it up and serve.
Ingredients:
Sweetened Condensed Milk
White Chocolate Chips
Sugar Cookie Mix
Unsalted Butter
Christmas Sprinkles - divided for the inside of the fudge and some for the top.
Vanilla Extract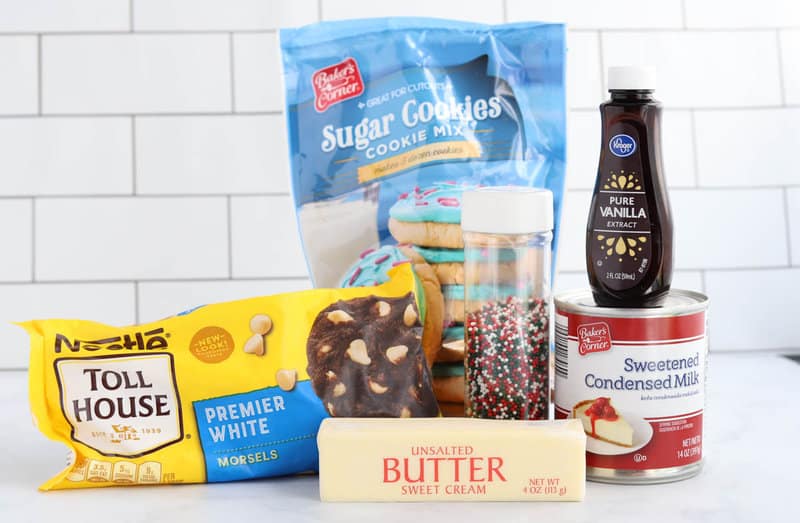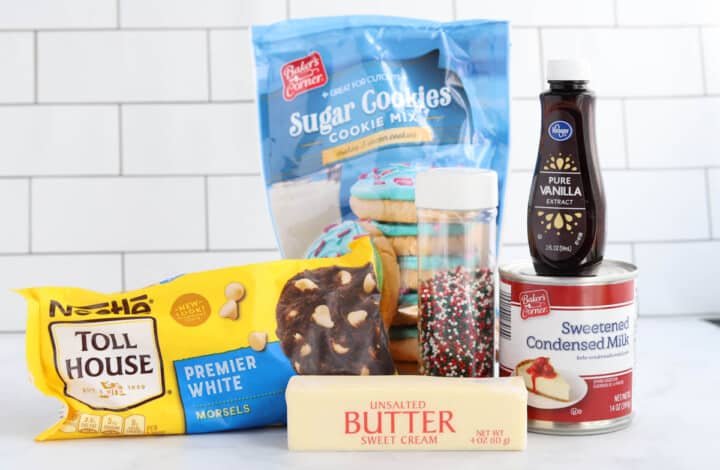 Directions:
Step One - Prepare a 2 quart or 9x9 casserole dish with parchment paper. Leaving overhang on the pan.
Step Two - Combine sweetened condensed milk, white chocolate chips, sugar cookie mix, and unsalted butter in a saucepan. Allow to cook over medium heat stirring continuously.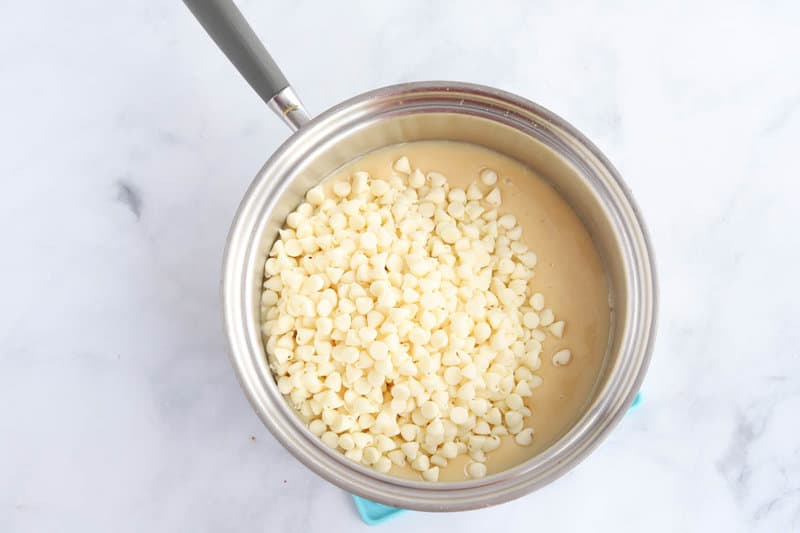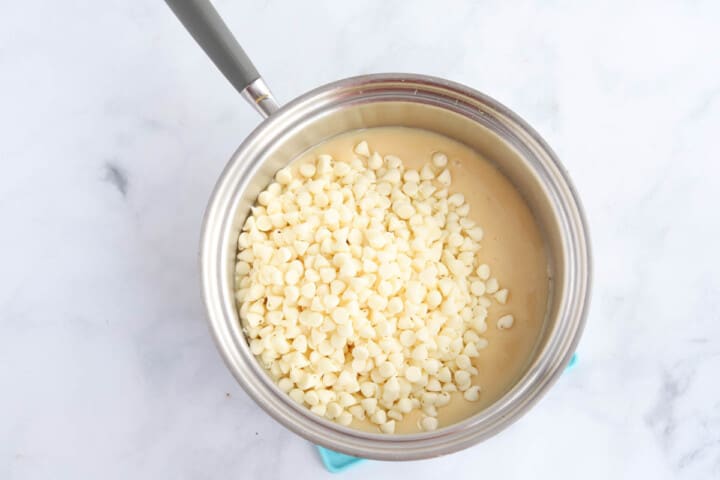 Step Three - Once melted and smooth add in ¼ cup of Christmas sprinkles and the vanilla extract then mix. Pour into your prepared casserole dish and top with remaining sprinkles.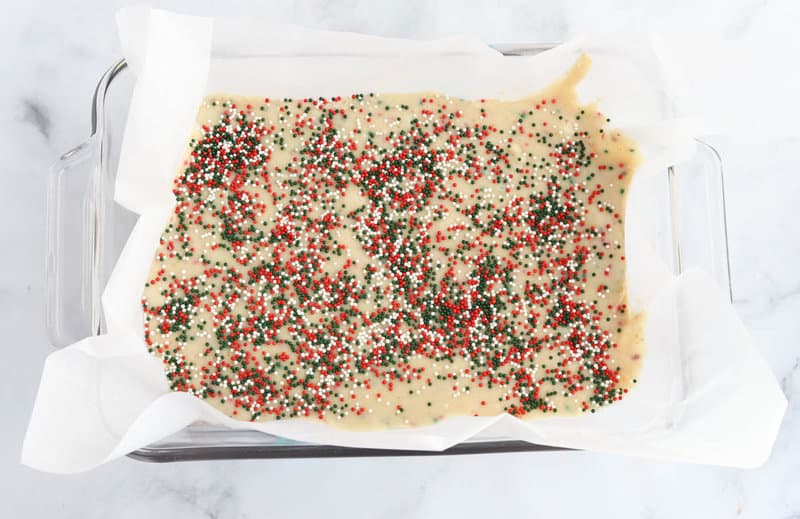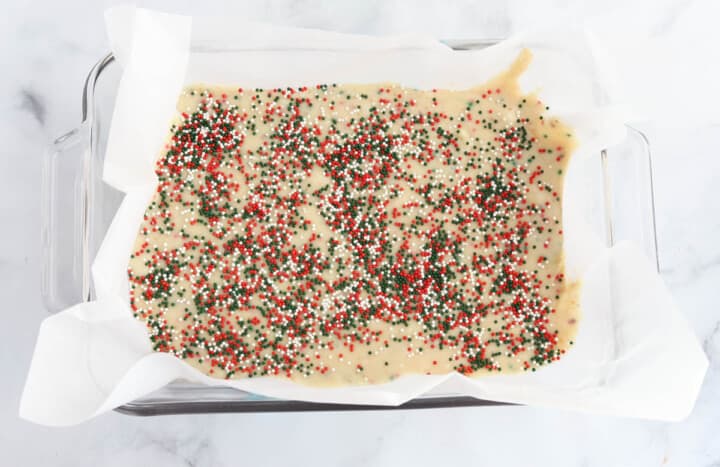 Step Four - Place in the refrigerator to chill for 3-4 hours until firm.
Step Five - Once firm use overhang to remove fudge from the pan and then slice and serve.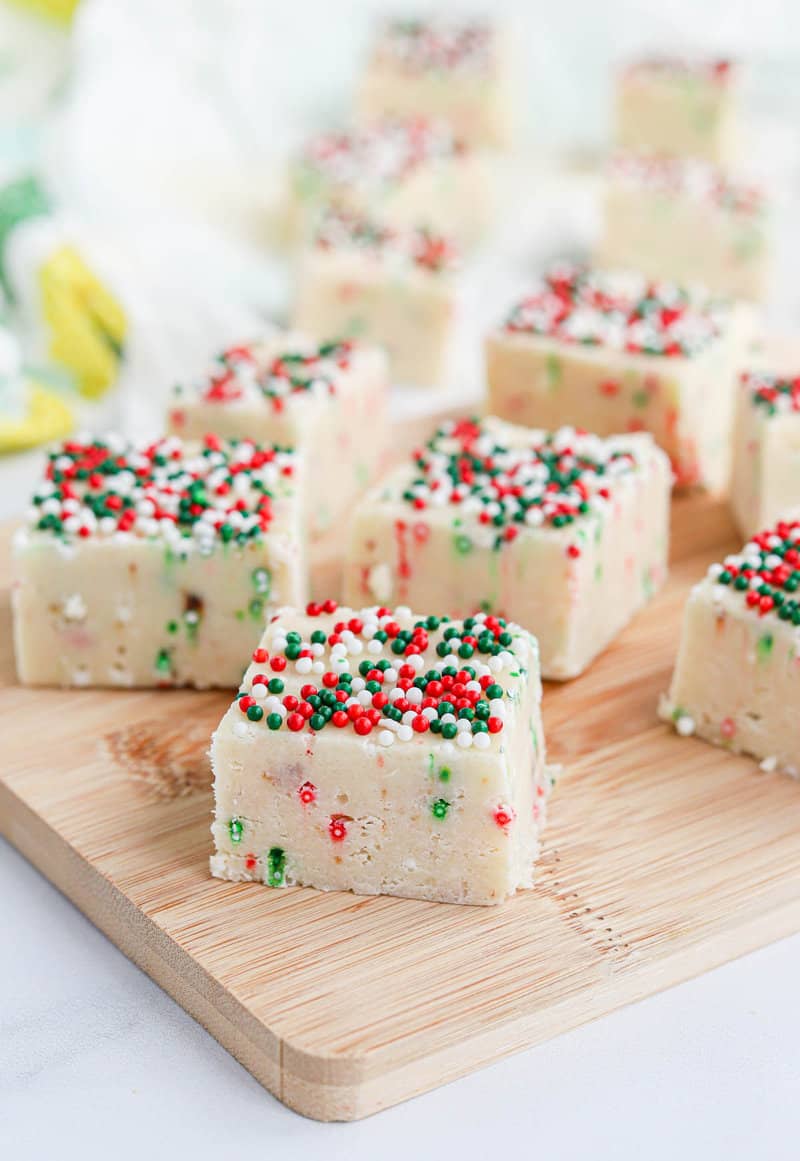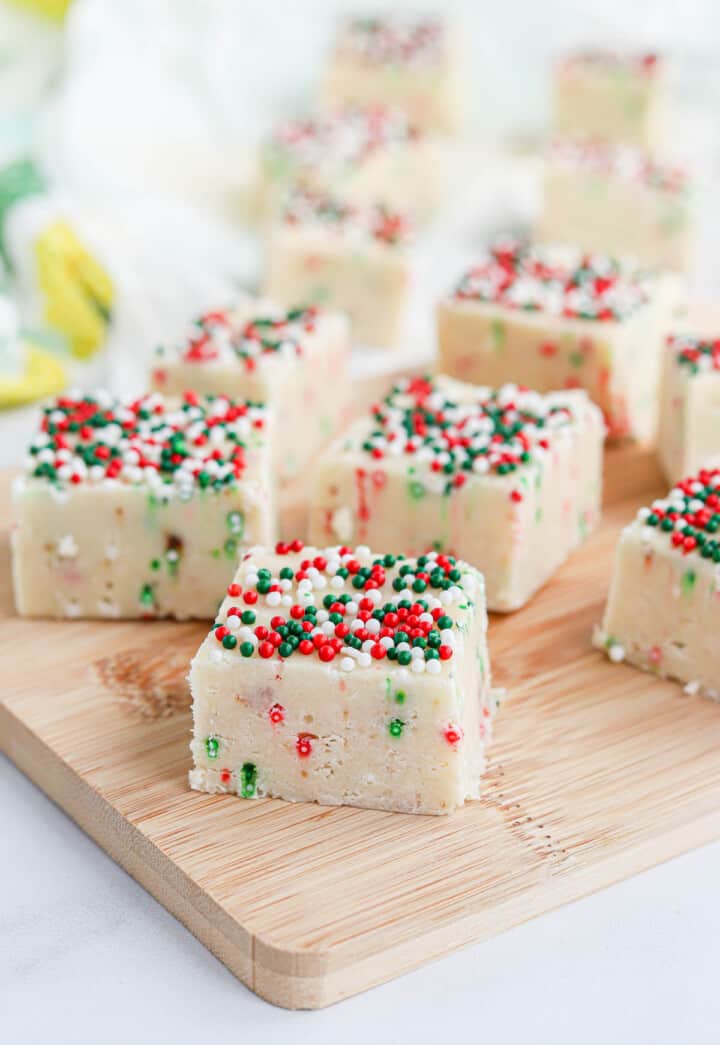 How to store fudge:
Fudge is best stored in an airtight container, layered with parchment paper if you have to stack it.
I prefer to keep my fudge in the refrigerator, as leaving it on the counter softens it up. If you like a softer fudge, you can leave it on the counter.
Fudge either way should last about 7-10 days. You will probably eat the fudge faster than that time frame though.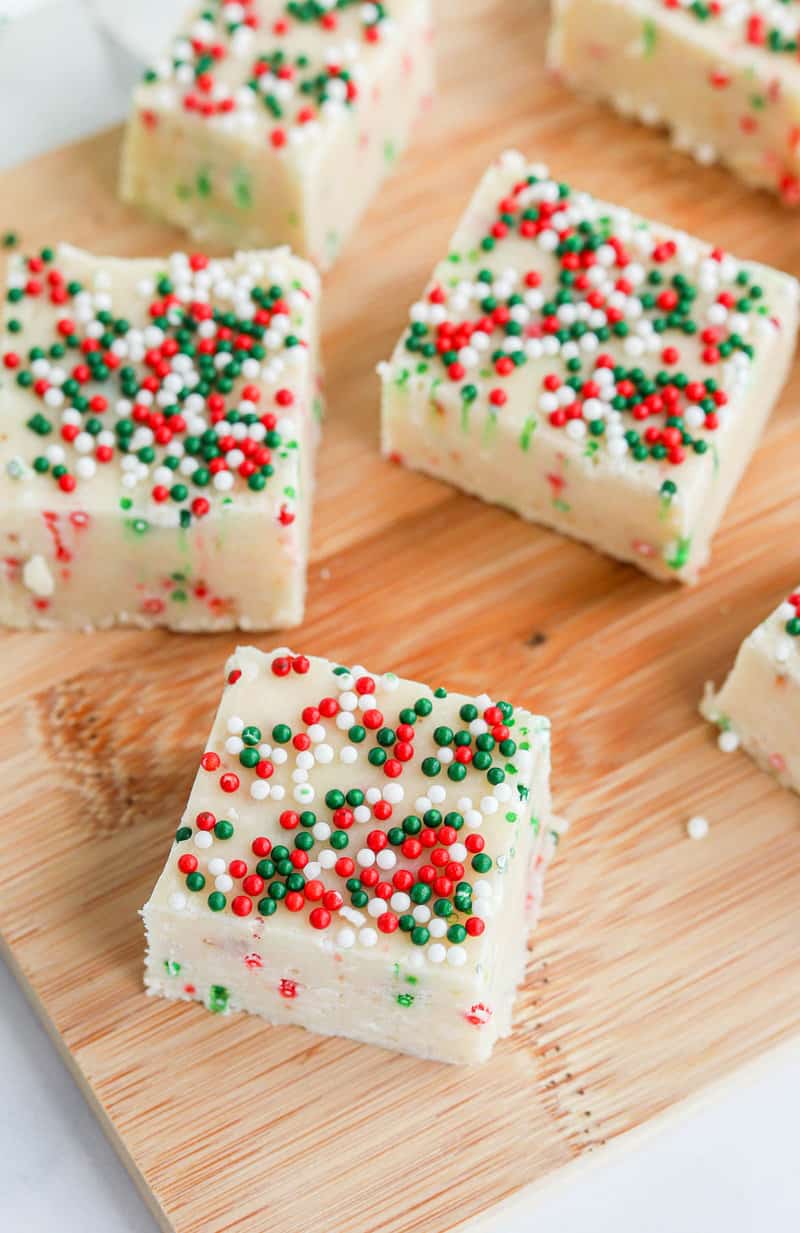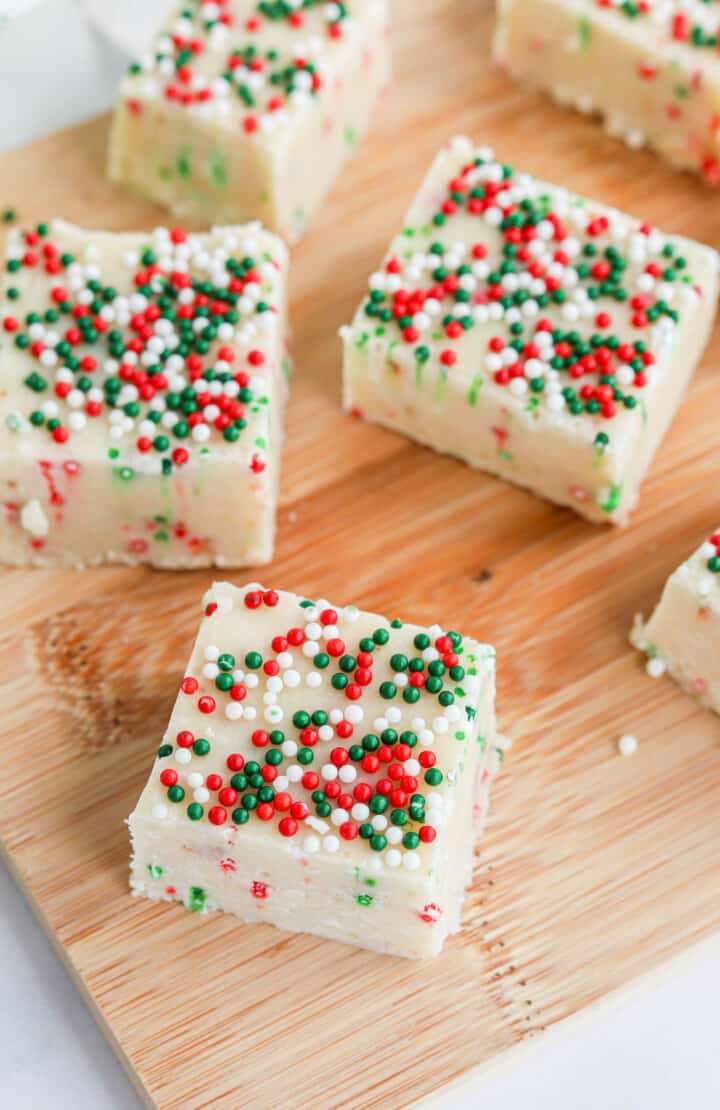 Can this be made in the microwave?
With the cookie dough mix being used, you really need to cook this on the stovetop. You need that mix to blend in well along with the white chocolate chips to melt.
I have some great microwave fudge recipes here on the blog you can try though if you are looking for a Microwave Fudge.
2 Ingredient Fudge - There may not be an easier dessert recipe ever, than this 2 Ingredient Fudge. Yes, made with two ingredients, peanut butter and a "secret" ingredient to give it that fudgy goodness!
Easy Chocolate Fudge - The easiest treat you will ever make! This Easy Chocolate Fudge is the perfect sweet treat and shockingly easy to make!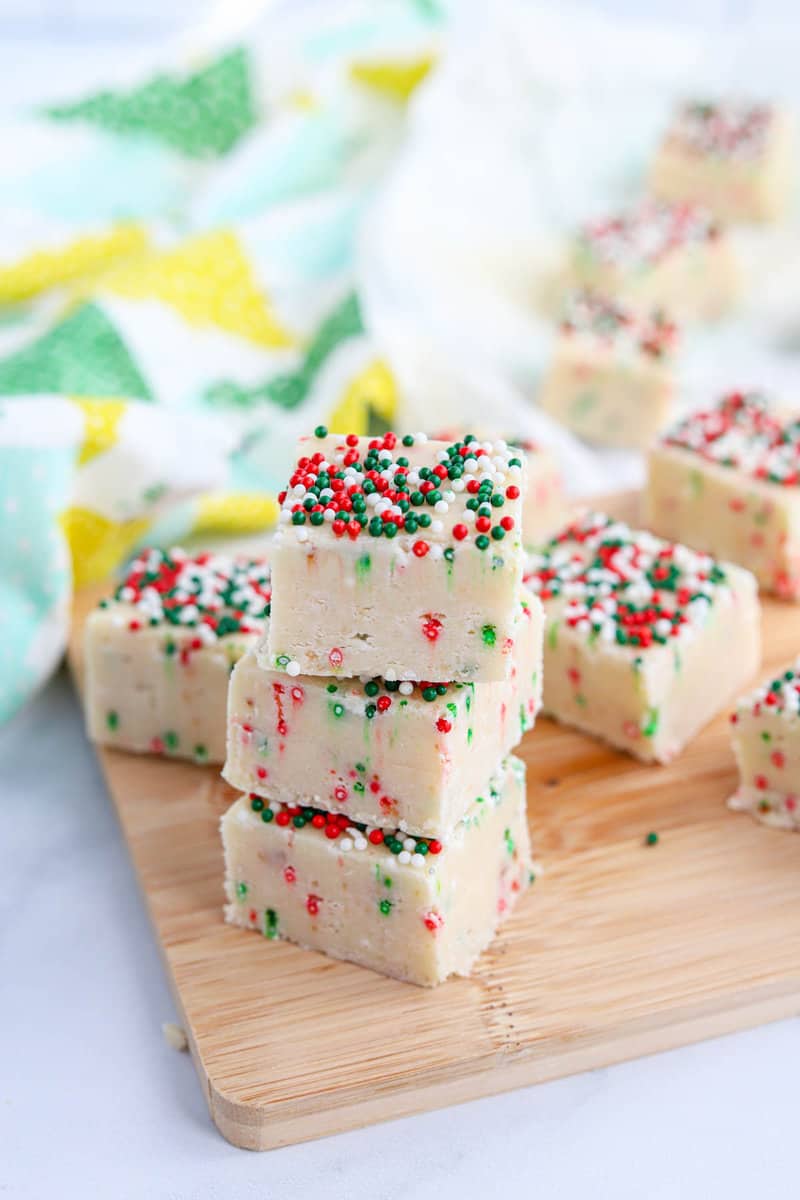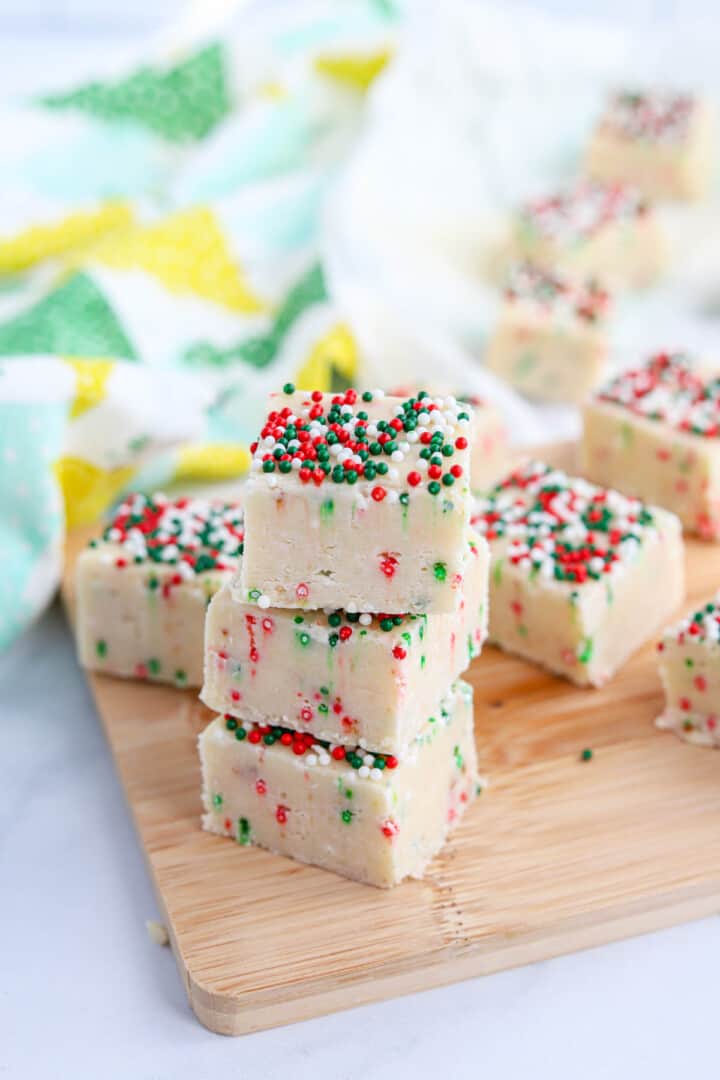 If you tried any of my recipes, I would love to hear from you, leave me a comment below. You can also connect with me on FACEBOOK, INSTAGRAM, and PINTEREST. I would love for you to follow along and discover more amazing recipes.
Show me what you are making, use hashtag #TDOARH