Peanut butter cookies stuffed with chocolate peanut butter cups! You are going to love these Peanut Butter Cup Cookies .
Peanut Butter Cup Cookies

These Peanut Butter Cup Cookies are a favorite of mine. I mean a cookie stuffed with candy, how could these not be a favorite. Peanut butter cookies have a special place in my heart. They are the very first recipe my mom taught me, and the first cookie I ever made on my own. I think it's what sparked my loved for cookies!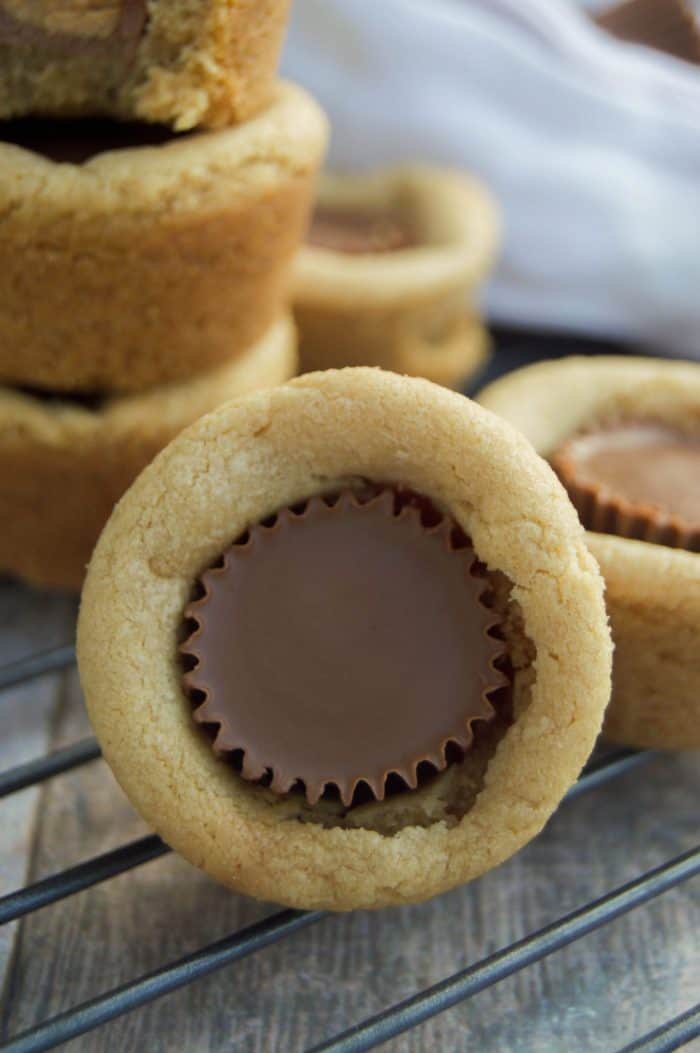 Well I took my peanut butter cookies to the next level with this recipe. My favorite classic peanut butter cookie recipe, but I baked them in a mini muffin tin and then stuffed them with chocolate peanut butter cups! Oh yum!!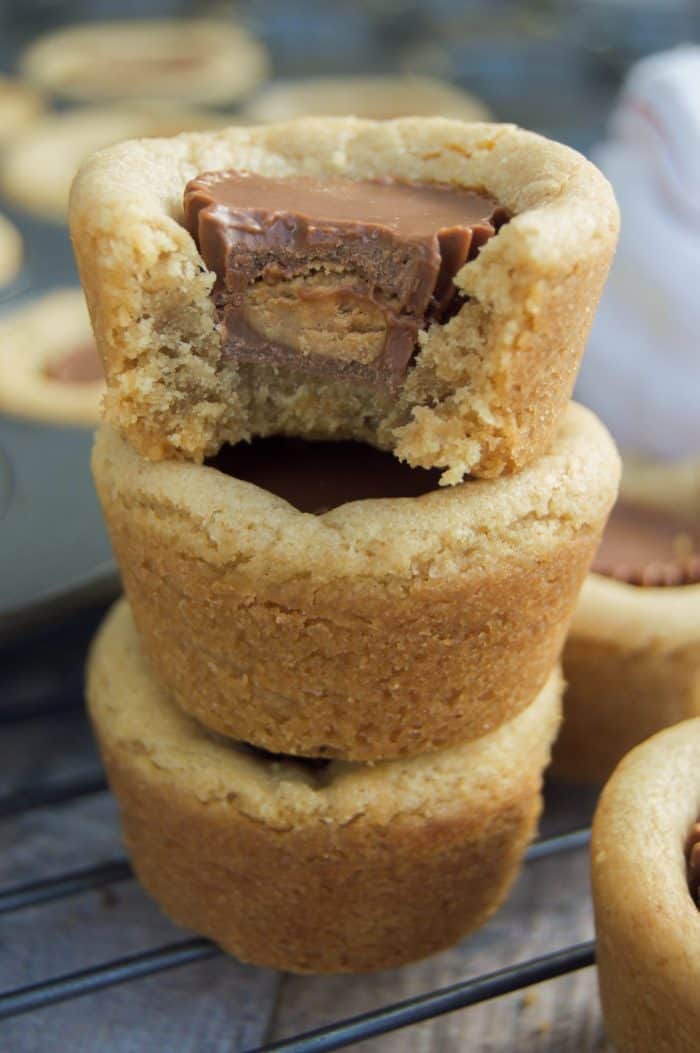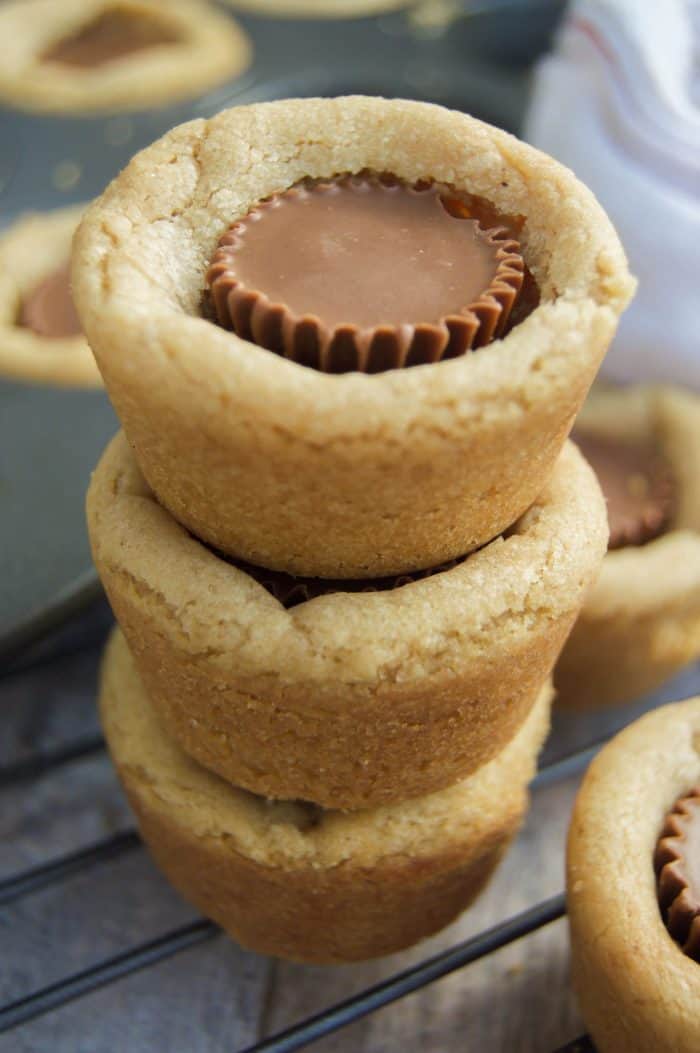 Peanut Butter Cup Cookies
Ingredients
Peanut Butter 1/2 cup

Butter

softened, 1/2 cup

Brown Sugar

1/2 cup

Sugar

1/2 cup

Egg

1

Vanilla Extract

1/2 tsp

Flour

1 1/2 cups

Baking soda

3/4 tsp

Salt

1/2 tsp

Miniature peanut butter cups

24 pieces
Instructions
Preheat your oven to 350 degrees F.

Beat your peanut butter, butter, brown sugar, sugar, egg, and vanilla extract until fluffy.

In a separate bowl combine, flour, baking soda, and salt and then slowly add it to the peanut butter mixture. Mix together until well blended.

Place a spoon size scoop in your dough into a mini muffin pan.

Bake for about 8-9 minutes or until golden brown. While your cookies bake unwrap your peanut butter cups.

When your cookies are done place your peanut butter cups into the center of the cookie right away. Place on a cooling rack and let cool for 3-5 minutes or until your peanut butter cups have become hard again.
More Recipes for YOU: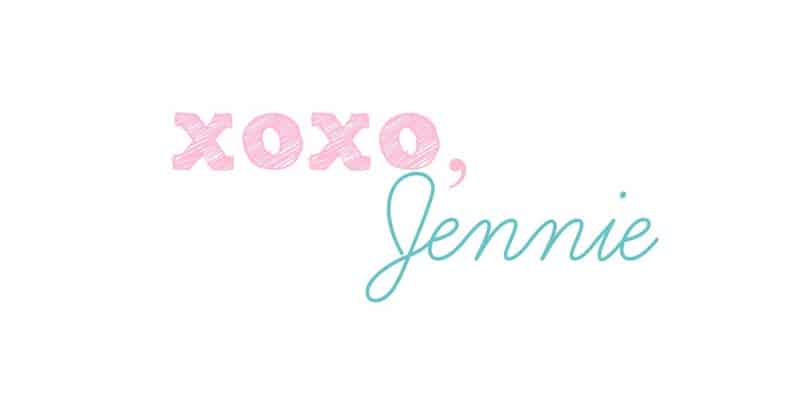 { All link-ups posted on my "
party
" page! Go check it out and join in the fun!}