Seasoned with ranch and roasted in the oven these Roasted Ranch Potatoes make the perfect side dish to any meal. 
Roasted Ranch Potatoes

Ranch is pretty much the best seasoning and can be added to just about anything. These Roasted Ranch Potatoes so simple to make and so delicious! I think they make the perfect side dish to just about any meal. Side dishes can sometimes be an after thought. I focus so much on what I'll be serving I forget about what I need to make on the side. I love simple recipes like this one because it only takes a few ingredients and then just pop it in the oven. Not a lot of work at all!
How to make Roasted Ranch Potatoes:
For this recipes I only used three simple ingredients. Potatoes, oil, and ranch seasoning. You can use any potato you have at home but I used russet. They tend to be the cheapest and so I usually have them in my house. I coated them in oil first and then seasoning. Placed them on a baking sheet and cooked for for about 30 minutes. That was it!
These potatoes make the perfect side dish, here are some recipe ideas: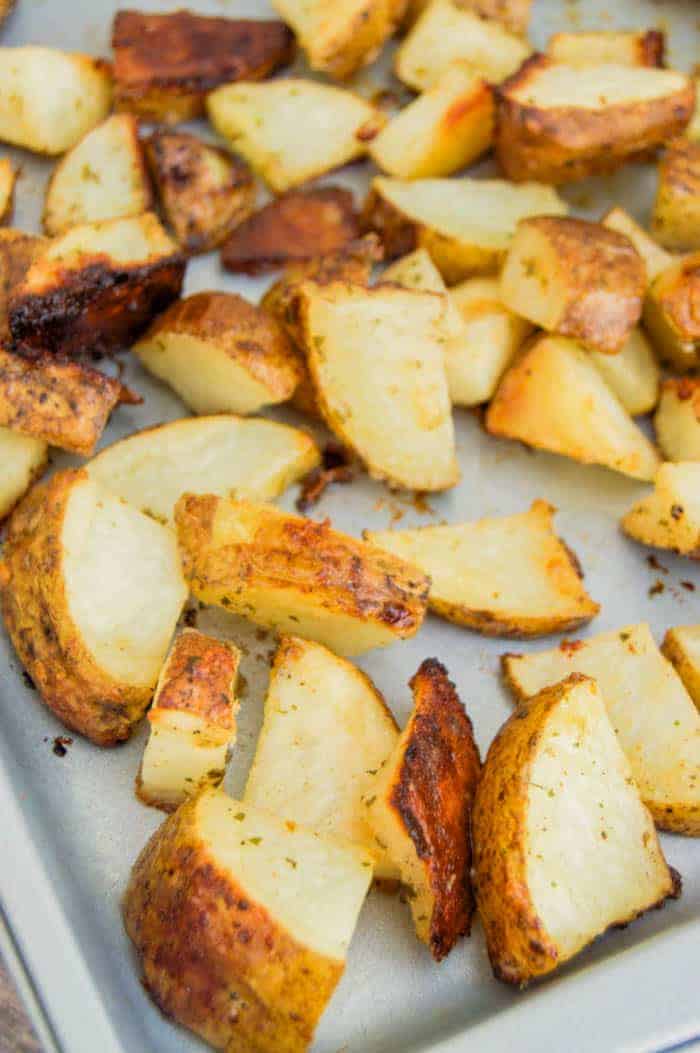 How to roast in the oven:
Roasted food in the oven is pretty simple. Most of the time when roasting you would use high temperatures that are about 400 degrees or higher. Roasting things at this high temperature gives food a great flavor and crispy texture.
Can I make these Roasted Ranch Potatoes in the slow cooker?
You can use the same ingredients any place them in the slow cooker but you wouldn't get the same crispy texture that roasting would. You can also check out my recipe for Slow Cooker Cheesy Ranch Potatoes if you re interested in making a slow cooker dish.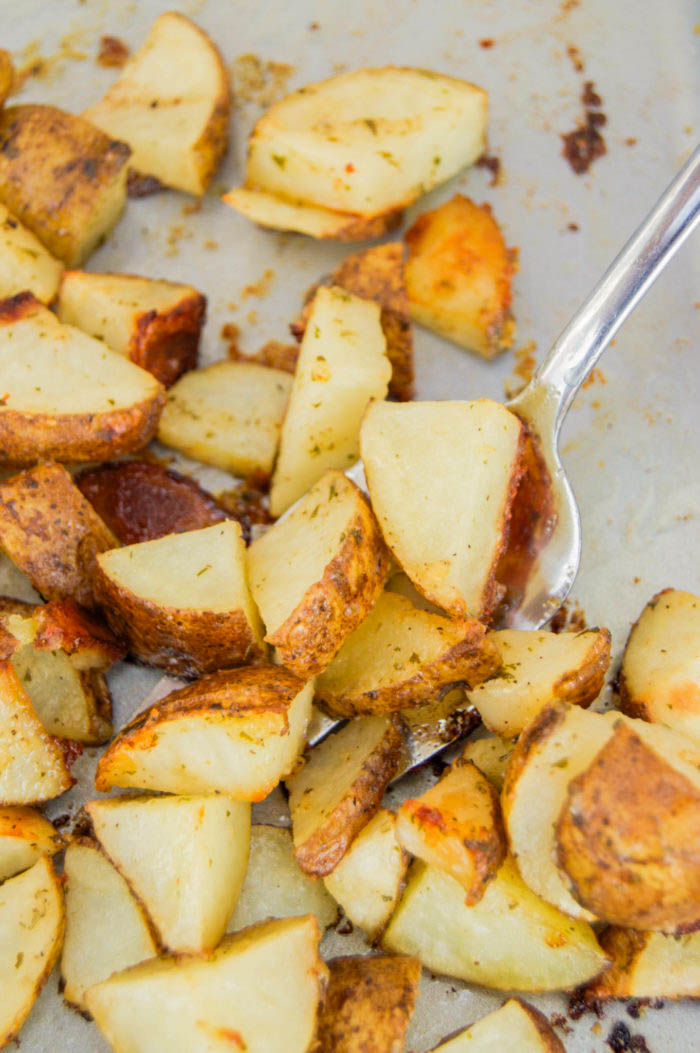 More potatoes recipes that you will wanna try:
Roasted Red Potatoes: Tossed in coated in a zesty Italian seasoning then baked. These Roasted Red Potatoes are the perfect side dish recipe to any meal. 
Parmesan Garlic Fries: Perfectly crispy Baked Parmesan Garlic Fries. The perfect side dish recipe for any easy recipe.
Cheesy Ranch Potatoes:  These Baked Cheesy Ranch Potatoes make the best side dish for any meal. Tender potatoes mix with ranch dressing, cheddar cheese, and seasoning. Bake until cheese is melted and then serve.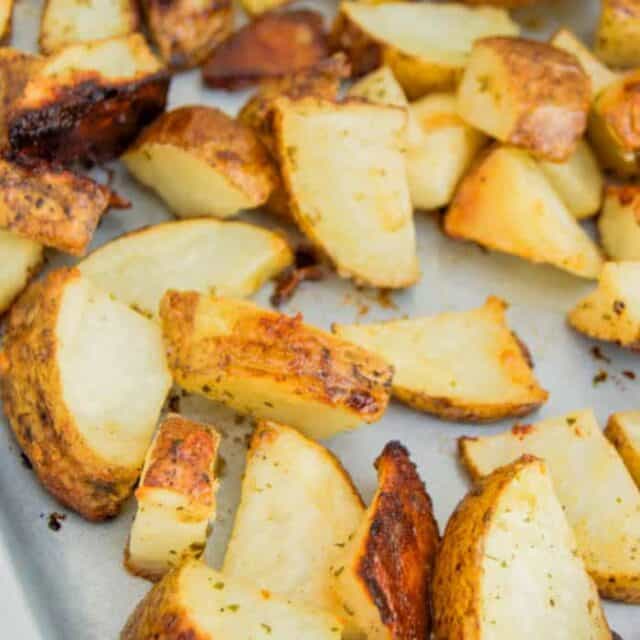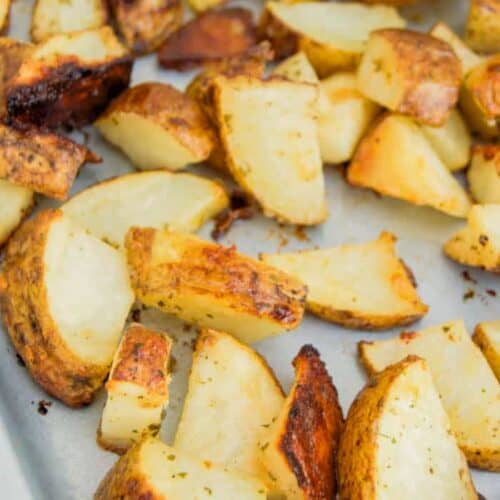 Roasted Ranch Potatoes
Ingredients
2

pounds

Russet potatoes

¼

cup

Olive oil

1

packet

Ranch seasoning mix
Instructions
Preheat oven to 450 degrees F.

Cut potatoes into bit sized pieces and place in a large mixing bowl. Drizzle with olive oil and toss to coat. Add ranch seasoning and toss again to coat.

Place potatoes on a greased baking sheet. Bake for 30-35 minutes or until potatoes are tender and brown.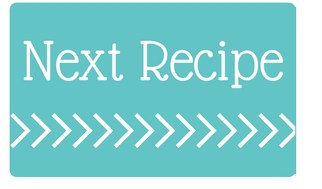 Love this recipe? Pin it!!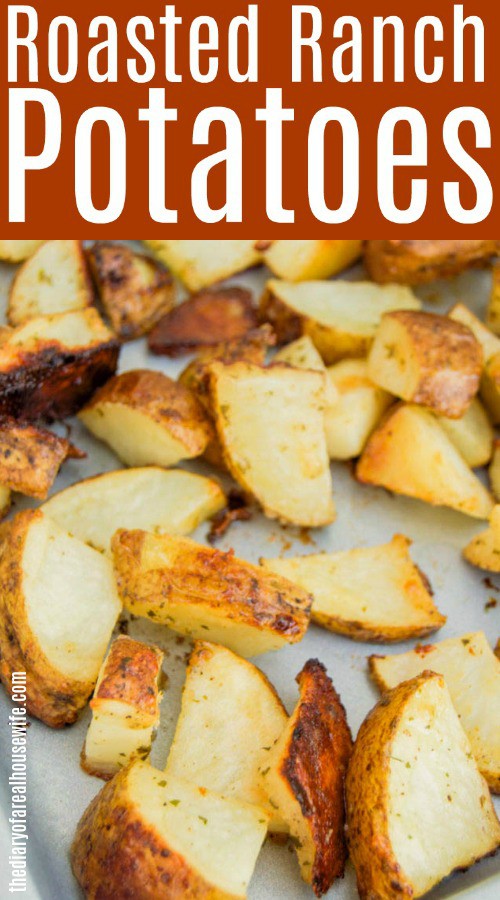 SaveSaveSaveSave
SaveSave
SaveSave
SaveSave
SaveSave
SaveSave
SaveSave
SaveSave
SaveSave
SaveSave
SaveSave
SaveSave
SaveSave
SaveSave
SaveSave
SaveSave
SaveSaveSaveSave
SaveSave
SaveSave
SaveSave
SaveSaveSaveSave
SaveSave
SaveSave