Today I want to share with you my son's all time favorite! This Creamy Mac and Cheese Casserole is sure to please everyone in the family.
Creamy Mac and Cheese Casserole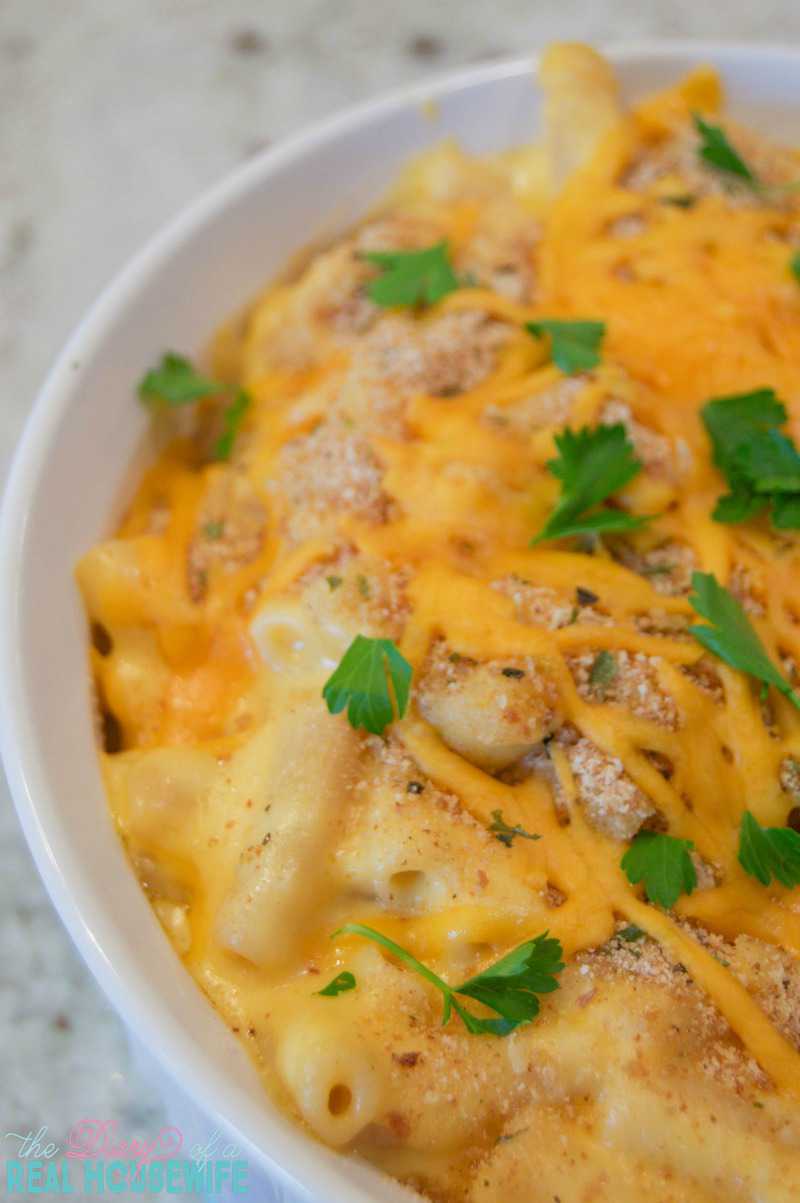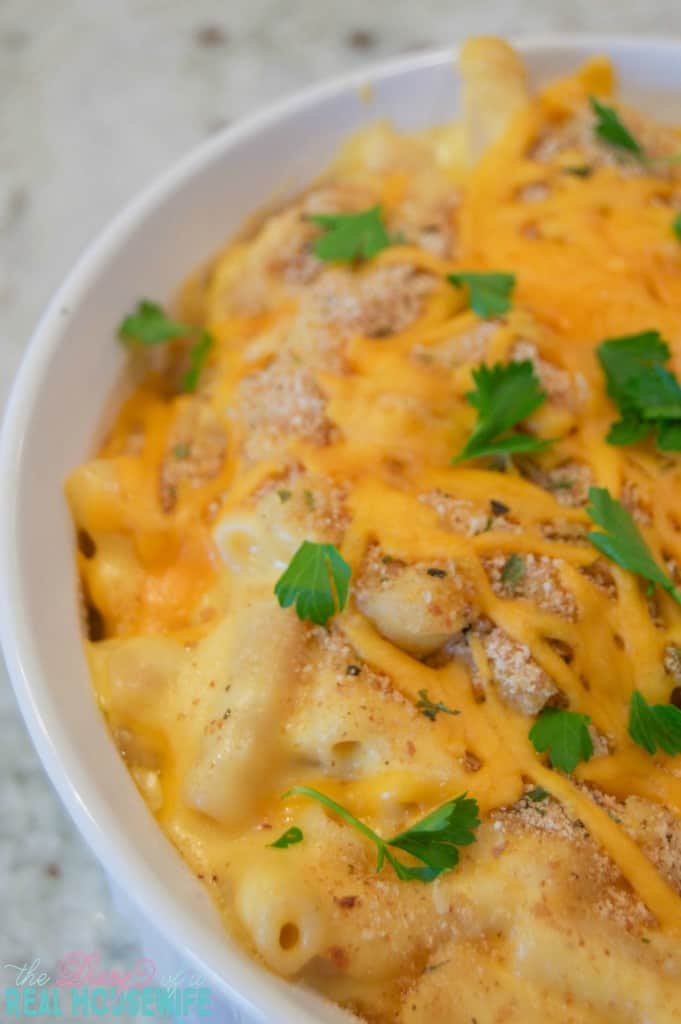 If I'm sure about one thing in life it's my oldest son's love for mac and cheese. It's the one food that he will never turn down. This creamy mac and cheese casserole has to be my favorite way to do it!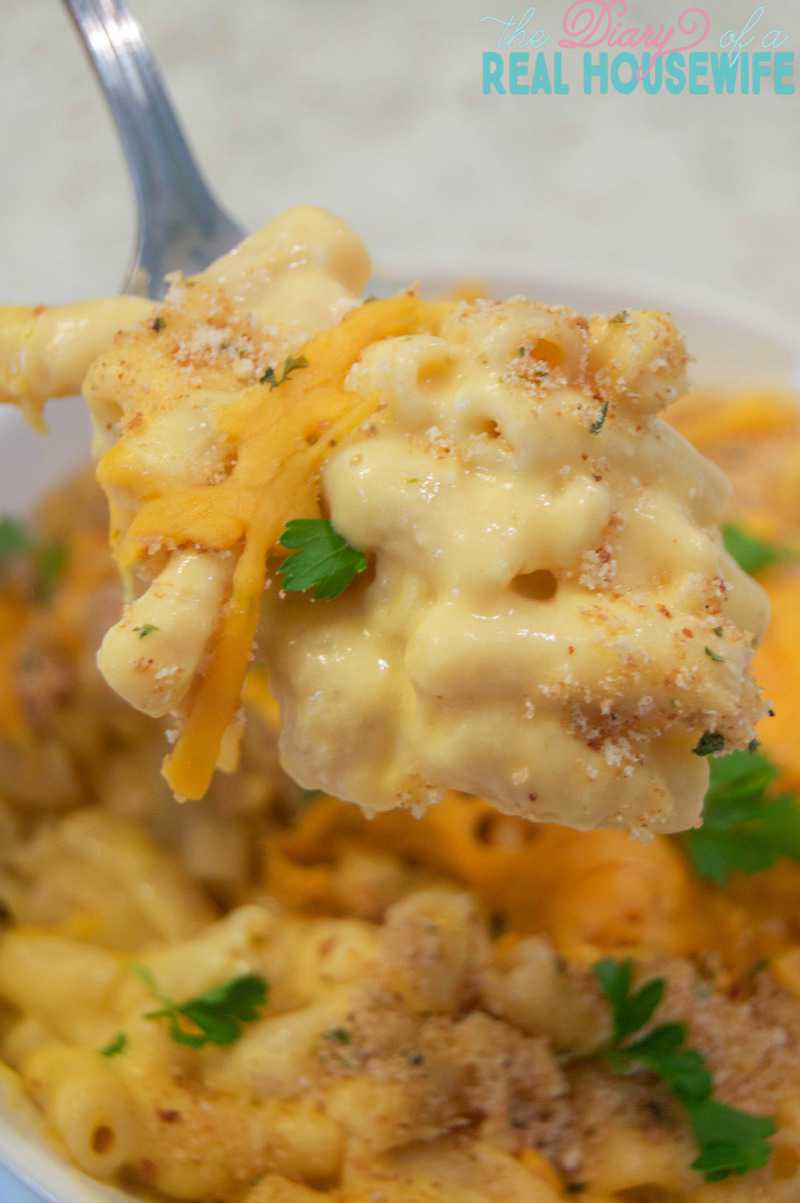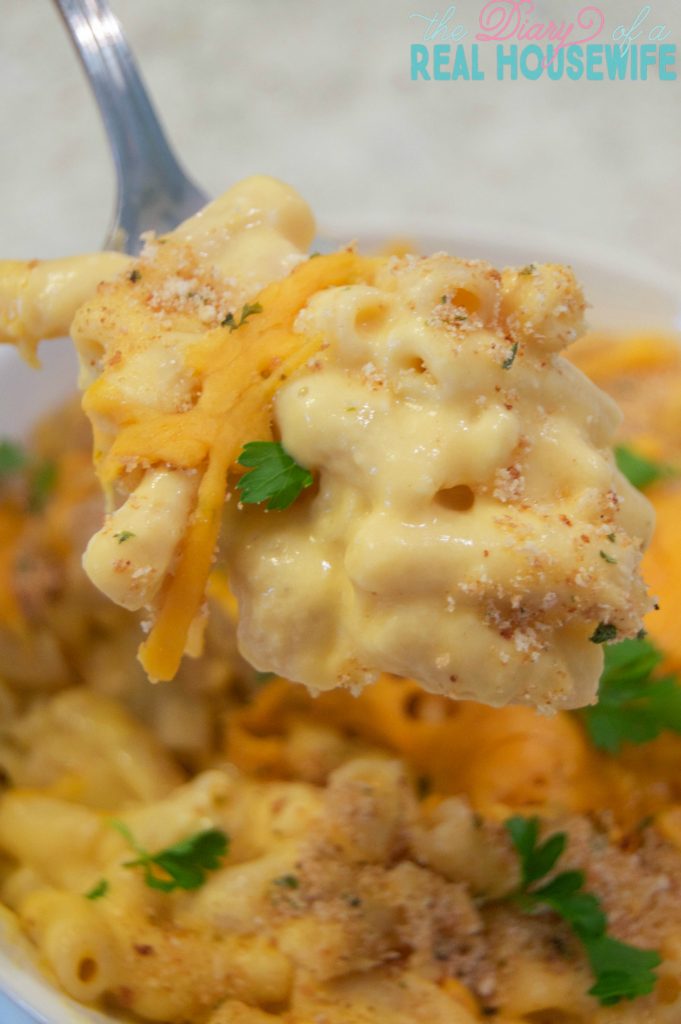 Creamy Mac and Cheese Casserole
Ingredients
Macaroni

16 oz (dry)

Butter

1/2 cup (1 stick)

Flour

1/2 cup

Cream

light, 1 cup

Milk

2 1/2 cups

Cheddar cheese

shredded, 5 cups (divided)

Mozzarella cheese

shredded, 1 cup

Salt

1 tsp

Pepper

1/2 tsp

Bread crumbs

1/4 cup

Italian seasoning

1 tsp
Instructions
Start by boiling your macaroni until tender. Drain and set aside. Preheat oven to 400 degrees F.

In a large pan melt butter. Once butter is melted add flour and whisk for about 3 minute. Add in light cream and milk and continue to whisk. Add 4 1/2 cups of cheddar cheese and 1 cup mozzarella cheese and whisk until melted. Mix in salt and pepper and whisk.

Add noodles to your cheese sauce and mix until all noodles are coated. Add to a casserole dish and sprinkle on bread crumbs and Italian seasoing. Bake for 18-20 minutes. Make sure not to over bake! Let cool 5-8 minutes, serve, and enjoy!
SaveSave