Nothing better then comfort food in your slow cooker! I love this recipe for Slow Cooker Mac and Cheese it's my favorite way to make mac and cheese and comes out perfect every time!
Slow Cooker Mac and Cheese

My kids LOVE mac and cheese. It's the one meal they would never turn down. Can you blame them though? Carbs covered in cheese, it's kinda amazing! I've made Slow Cooker Mac and Cheese several times in the past and even have updated this recipe. I also skipped the milk this time and just did half and half.  This is my final update because I think I found the PERFECT recipe for Slow Cooker Mac and Cheese.
**This recipe has been recently updates! My readers found that it needed something else. If you are interested here is the old ingredients, 16 oz noodles, 3 cups shredded cheese, 8 oz cream cheese, 1/4 cup butter, and 4 1/2 cups milk. I would suggested t try the updated version though =)

THE DIARY OF A REAL HOUSEWIFE TV
This is truly the BEST Mac and cheese recipe. It's so simple to make and taste amazing. I make this one for almost very holiday or event and everyone loves it.
How to make Slow Cooker Mac and Cheese:
Start by cooking your macaroni for about 5 minutes at boiling. Allow it to start cooking, but not finish.
Place macaroni, shredded cheese, cream cheese, and milk in slow cooker.
Cook on low for about an hour or two until all cheese has melted.
Use a spoon to mix everything up.
Let cook on low for an hour.
Slow Cooker recipes are the best. When it comes to holidays and event the less work the better. If you love slow cooker recipes just as much as I do then make sure to check out a few more of my favorites.
More Slow Cooker Recipes:
More of my favorite Mac and Cheese Recipes:
Baked Mac and Cheese: Creamy and cheesy baked macaroni baked with more cheese on topped. Made from scratch just like grandma use to make it, this Baked Macaroni and Cheese is a winning recipe. 
Slow Cooker Mac and Cheese with Cheddar Smoked Sausage: Easy and oh so cheesy! This Slow Cooker Mac and Cheese with Cheddar Smoked Sausage is a recipe that the entire family is sure to love. 
Cheeseburger Mac and Cheese: Everything is better with bacon! This Cheeseburger Mac and Cheese is a favorite in our house. It's loaded and seasoned ground beef, cheese, and of course the bacon.
Slow Cooker Mac and Cheese
Keyword:
mac and cheese, Slow Cooker
Ingredients
2

cups

Macaroni noodles

16

oz

Velveeta cheese

4

tablespoons

Butter

4

cups

Cheddar cheese

(shredded)

1 1/2

cup

Half and half
Instructions
Cook macaroni according to the packages directions. Drain and place in slow cooker.

Cut cheese block into cubes and place on top of noodles. Add shredded cheddar cheese, butter, and half and half.

Cook on low for 1 hour or on high for 30 minutes or until cheese is nice and melted. Remove lid and stir well until all the melted cheese has coated the noodles. Cook for an addition 15-20 minutes.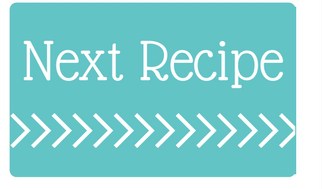 Love this recipe? Pin it!!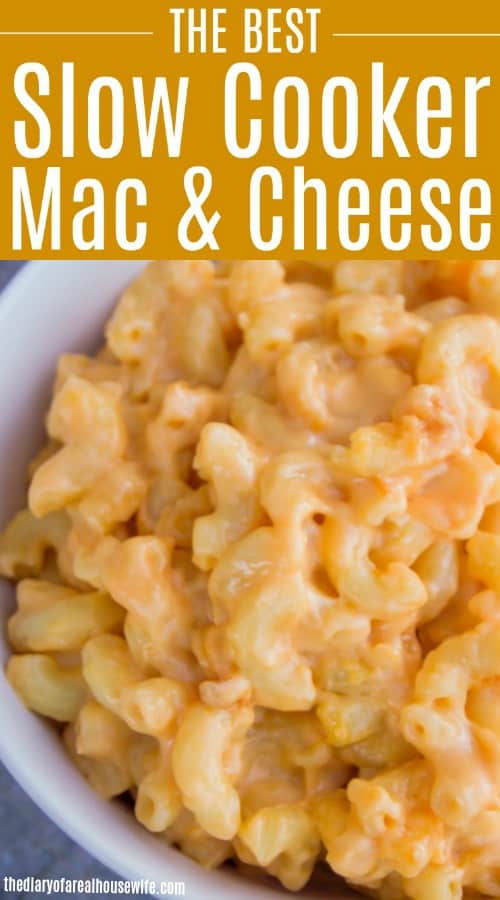 SaveSaveSaveSave
SaveSave
SaveSave
SaveSave
SaveSave
SaveSave
SaveSave
SaveSave
SaveSave
SaveSave
SaveSave
SaveSave
SaveSave
SaveSave
SaveSaveSaveSave
SaveSaveSaveSave
SaveSave
SaveSave
SaveSave
SaveSave