These Slow Cooker Philly Chicken Cheesesteak are simple to make and something you and your family will really enjoy! Full of flavor and then topped with warm melted cheese, doesn't get much better. 
 Slow Cooker Philly Chicken Cheesesteak

As soon as my husband gets in the door on Wednesday evening we are rushing out the door to head to church. Last week I made these Slow Cooker Philly Chicken Cheesesteak. I thought it would make the perfect eat and run dinner. In case my husband didn't have time to eat you can finish it on the way out the door.  I only used two chicken breast and it was more then enough for 4 sandwiches.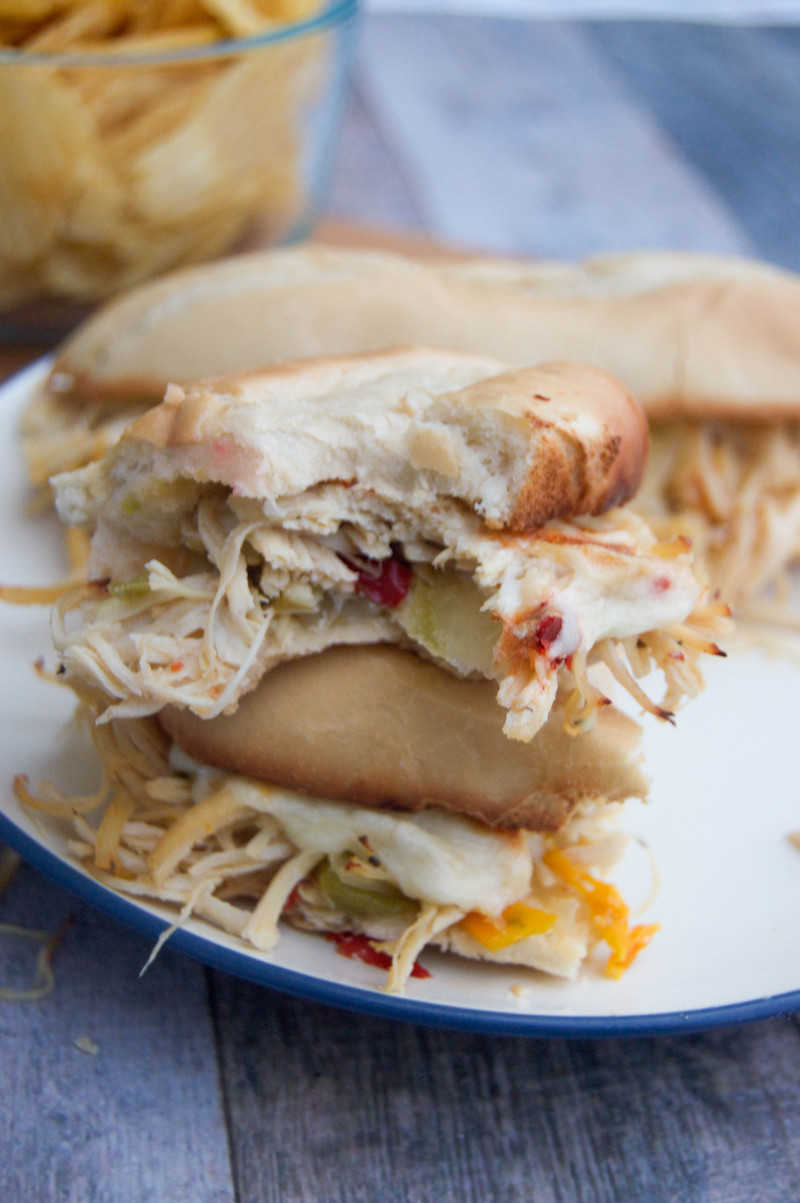 THE DIARY OF A REAL HOUSEWIFE TV
I used 2 large chicken breasts and it was enough to make us 4 medium sized sandwiches. Place your chicken breast in your slow cooker and add Italian seasoning, diced peppers, onions, and banana peppers. Let it cook for a few hours and your chicken, and fully cooked I just used two forks to shred it into pieces. Now toss it on your sub roll and place on a baking sheet.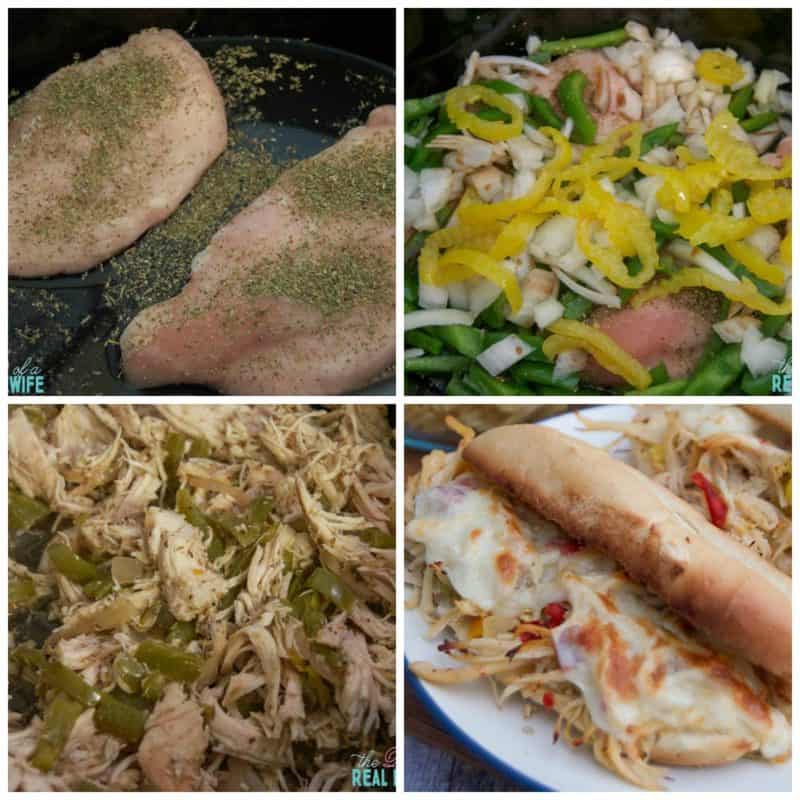 Top them with provolone then pop them in the oven on broil just long enough for the cheese to melt. Cheesesteaks just aren't the same with out the cheese being melted and gooey! Yum! Optional, I put a little mayo on the top bun!
Slow Cooker Philly Chicken Cheesesteak
Ingredients
Chicken breast

skinless boneless, 2 large breast

Italian seasoning

2 tsp

Garlic powder

1/2 tsp

Onion

sliced, 1

Bell peppers

2

Banana peppers

sliced, 1/2 cup

Hoagie Rolls

4

Provolone cheese

4 slices

Mayo

4 tsp
Instructions
Place chicken breasts in slow cooker. Top with seasoning, sliced onions, peppers, and banana peppers.

Cover and allow to cook for 5-6 hours on low (3-4 hours on high)

Preheat the oven to 350 degrees F when chicken is almost cooked.

Once fully cooked use forks to pull apart and shred chicken. Spoon prepared chicken onto hoagie rolls.

Top hoagies with cheese and place on a baking sheet. Broil in the oven on high for 1-2 minutes until cheese is melted. Spread on mayo and serve.
More Recipes for YOU:
Slow Cooker Chicken Fajitas Sliders
Slow Cooker Buffalo Chicken Sliders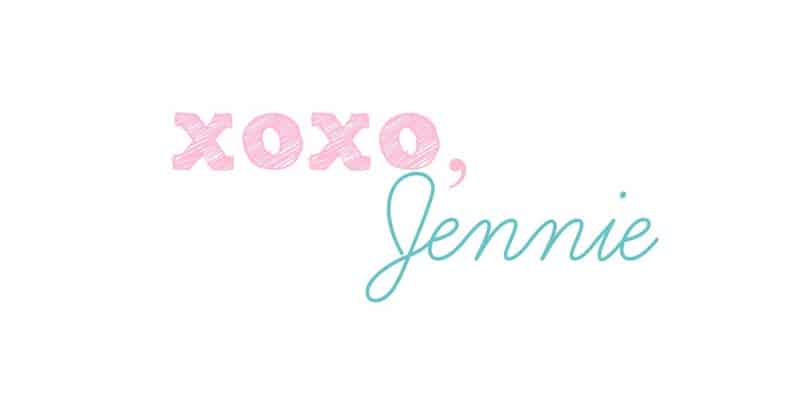 { All link-ups posted on my "
party
" page! Go check it out and join in the fun!}