Simple and easy Apple Pie Dip made in your slow cooker plus buttery and flaky pie crust strips for dipping!
Apple Pie Dip

Can you think of anything more perfect for a fall dessert then apple pie? It's one of my favorites all year long a must have for Thanksgiving. I turned it inside out this year and made an apple pie dip that you are going to love. Plus the dip is made in the slow cooker which makes it perfect for parties this holiday season. Keep it on warm for your guest and serve with these simple pie crust stripes.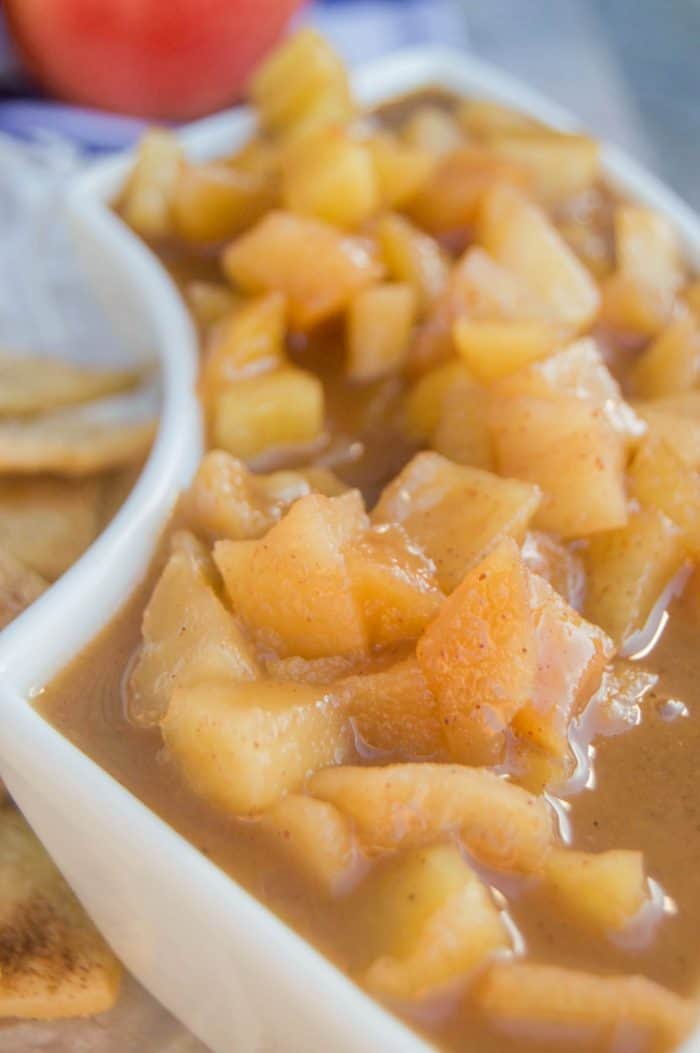 Diced apples, caramel sauce, and apple pie spice. That's all I added to my slow cooker and let it cook for a few hours until it the apples where tender. Bonus, if you are cooking this for a party is also doubles as an air fresher! My  house smelled just like fall with this in my slow cooker. For the crust you can do a homemade crust or a store bought. Either work perfectly fine it just depends on how much time you have. If you are making your own then check out my recipe (it's so easy) for Homemade Pie Crust.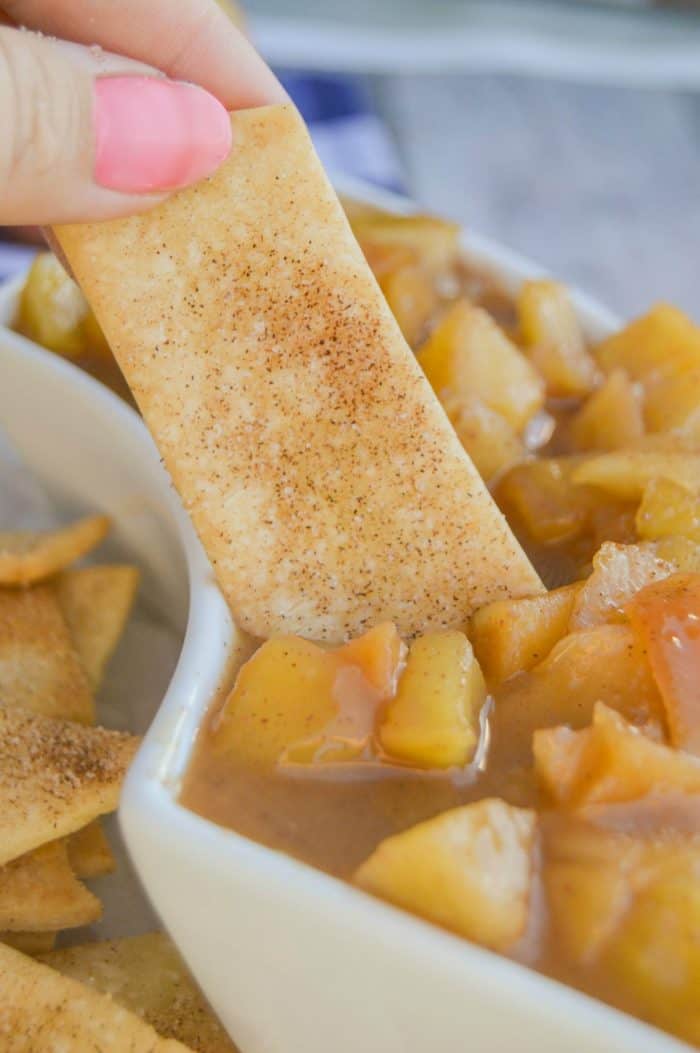 Ingredients
Dip

Apples, peeled and diced, 5 cups (about 5-6 apples)
Caramel sauce, 1 jar
Apple pie spice, 1/2 tsp

Dippers

Refrigerated pie crust, 1 package
Butter, melted, 2 tbsp
Sugar, 2 tbsp
Cinnamon, 1/2 tsp
Instructions
Place apples, caramel sauce, and apple pie spice in your slow cooker. Cook on high for 1-2 hours until apples are tender.
Meanwhile preheat oven to 350 degrees F. Lay out pie crust and use a pizza cutter to cut in half and then in strips. Place on a baking sheet and brush butter on both side.
Mix sugar and cinnamon together and sprinkle on top of all pie stripes. Bake for 8-10 minutes or until golden brown.
Serve warm and enjoy!
https://www.thediaryofarealhousewife.com/apple-pie-dip/
More Recipes for YOU: