! Are you ready to try the BEST yes I said it the BEST side dish recipe. I have to limit making this to holiday time or when guest are over because I could eat up the entire thing! Potatoes covered with cheese and melted butter, yep it's sooo good!
Cheesy Potato Casserole is a dish that always ends up on the table at Thanksgiving. Side dished always seem to be the hardest to come up with. After you try this awesome cheesy potato casserole check out 101 more Side Dish Recipe Ideas.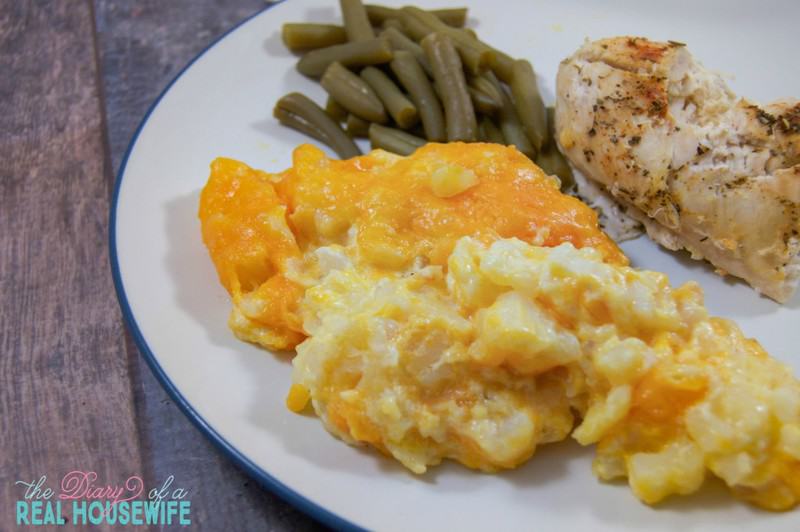 My mom has been making this cheesy potato casserole since I can remember. We make it every Thanksgiving and Christmas. The entire family loves it! It's my favorite side at both holidays, heck I could probably stick the turkey and just eat a plate of this! You may think i'm over reacting with this but I promise I'm not. Just try it for yourself!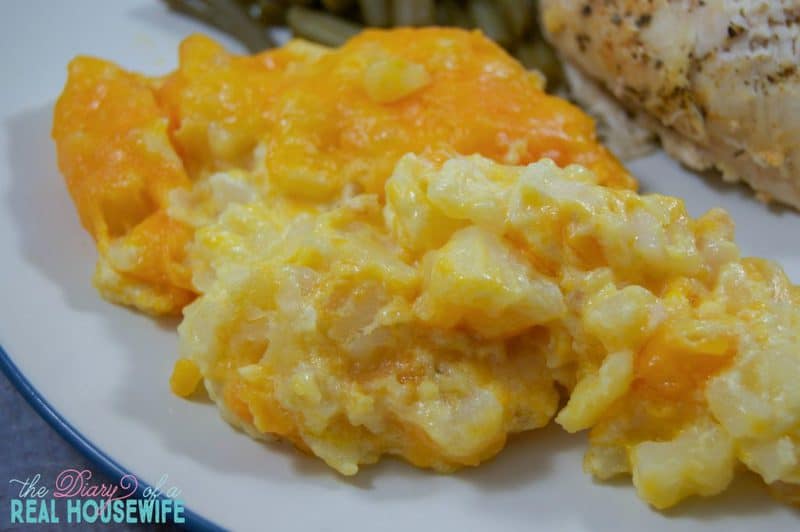 Ready to try the BEST side dish recipe ever?
Full recipe Next: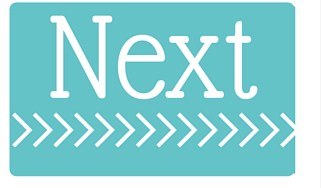 Like this recipe? Pin it!