I didn't think I could like pumpkin bread anymore until I topped it with maple icing. You MUST try this Pumpkin Bread with Maple Icing.
Pumpkin Bread with Maple Icing

Happy October! The fall season is in full swing and I am stuffing my face with anything that has the world pumpkin in the title. The leaves, the pumpkins, and the cold weather, it's all here! I even got to wear a sweater this Sunday to church and not feel totally crazy. It was so nice and chilly, well that is until the afternoon when we left church and it was nearly 90 degrees.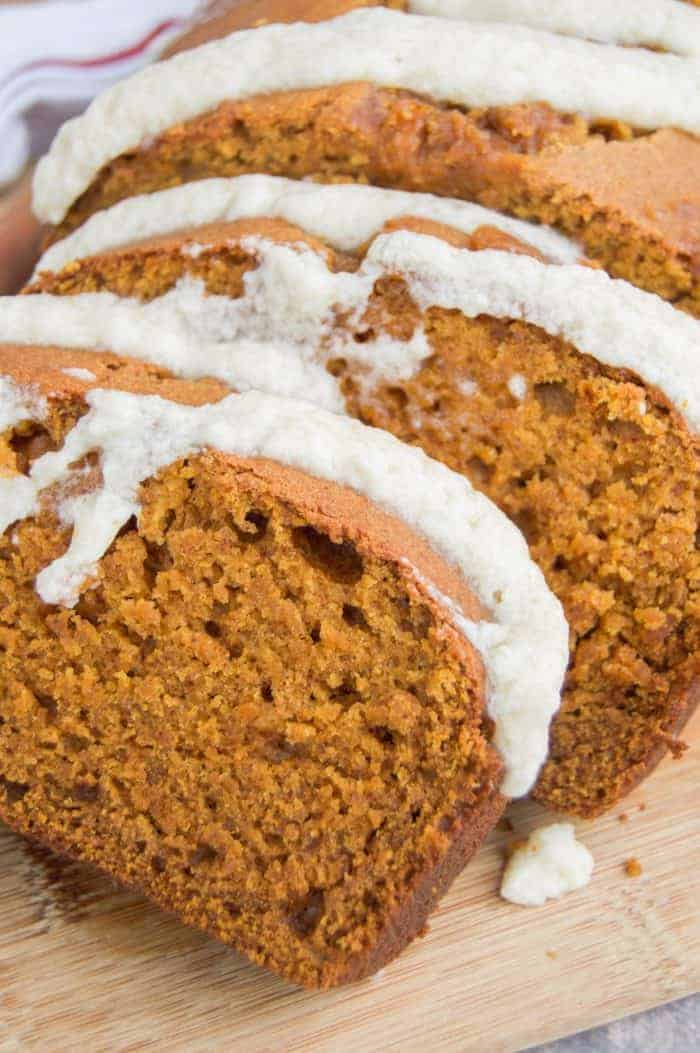 THE DIARY OF A REAL HOUSEWIFE TV
No matter how warm it may be here in the south though I will wear my sweaters and I will eat my pumpkin! This Pumpkin Bread with Maple Icing is the perfect fall treat. The glaze is really simple but you just want to add the ingredients in slowly. Adding more milk as needed to make it thinner and more powdered sugar if you want it thicker. Whatever your little heart desires =)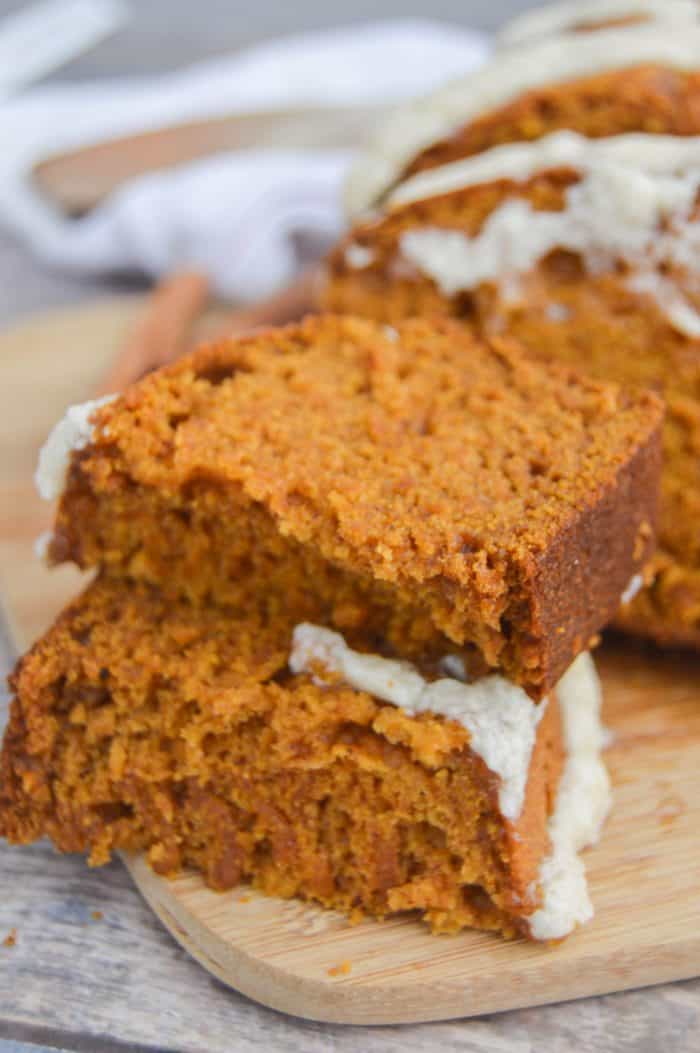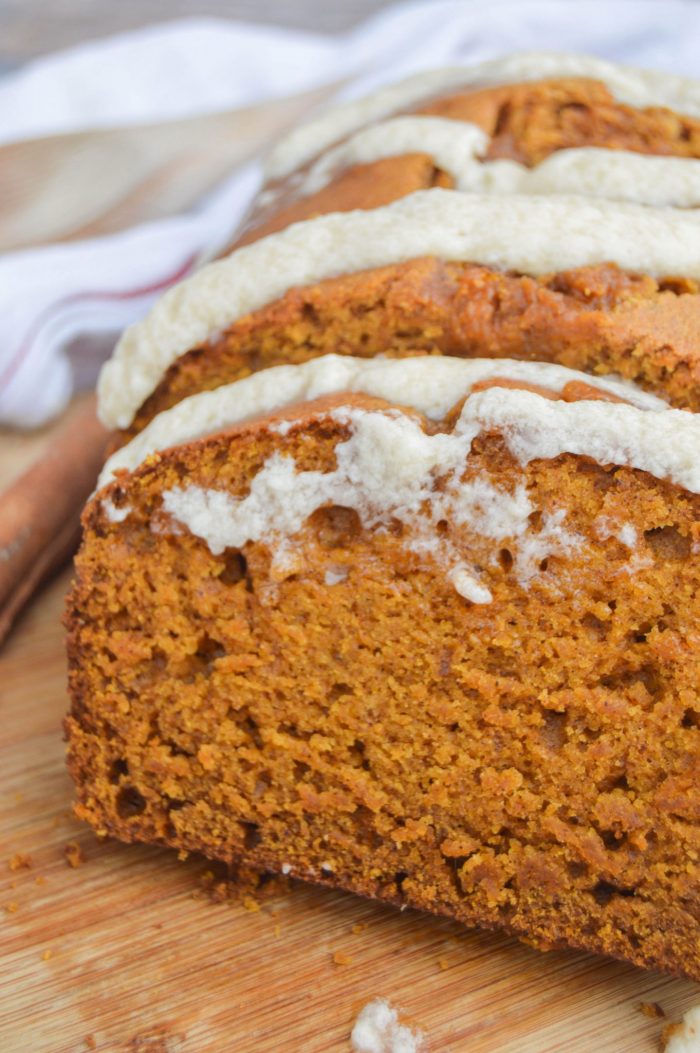 Pumpkin Bread with Maple Icing
Ingredients
All purpose flour

1 1/3 cup

Baking soda

1 tsp

Salt

3/4 tsp

Pumpkin pie spice

2 1/2 tsp

Eggs

2

Sugar

3/4 cup

Brown sugar

1/2 cup

Vegetable oil

1/2 cup

Milk

1/4 cup

Canned pumpkin puree

1 1/2 cup
Icing:
Butter

melted, 1/2 cup

Powdered sugar

1 1/2 cup

Maple syrup

1 tbsp

Milk

1/4 cup (adding slowing until you get the consistently you want)
Instructions
Preheat oven to 350 degrees. Prepare a bread pan with non stick pray and set aside.

Whisk together flour, baking soda, salt, and pumpkin pie spice together and set aside.

In a separate bowl whisk together eggs, sugar, brown sugar, oil, milk, and pumpkin puree. Slowly whisk in dry ingredients in with the wet.

Bake for 50-60 minutes.

Tip: Remove half way to cover with foil or move to a lower rack so the top of your bread does not burn. Bread is fully cooked when you can place a butter knife inside and it comes out clean.
Icing:
Whisk all ingredients together. Add milk and sugar as needed to get the texture you would like. Add icing to the top of the bread.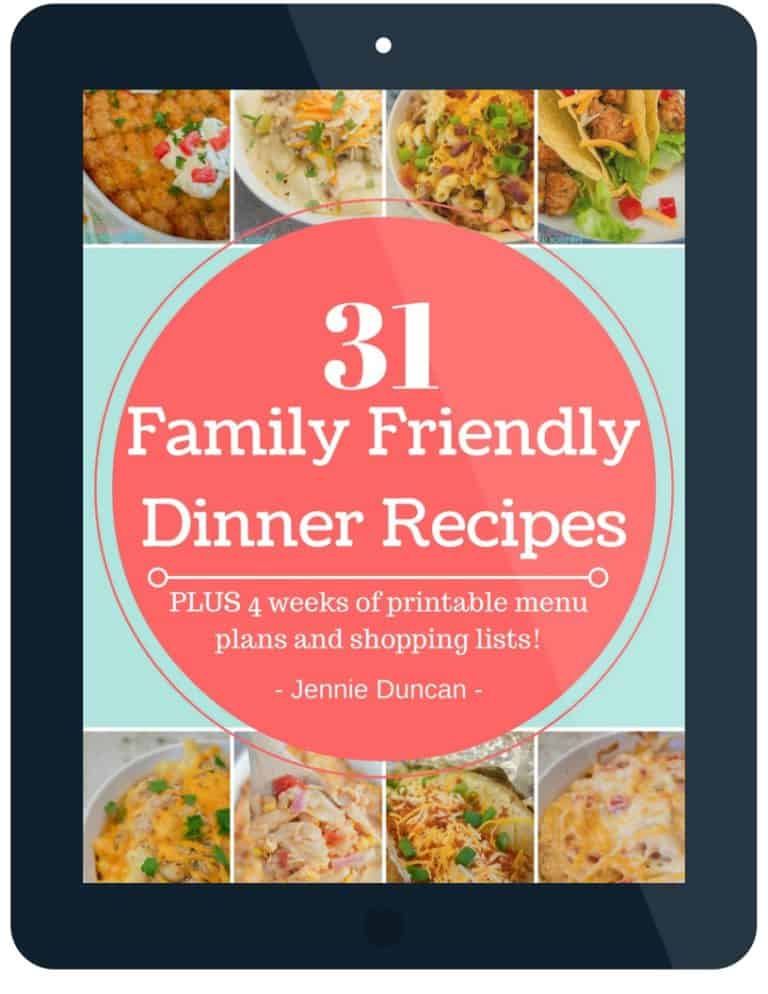 More Recipes for YOU:
Pumpkin Oatmeal Chocolate Chip Cookies
Chocolate Chip Pumpkin Muffins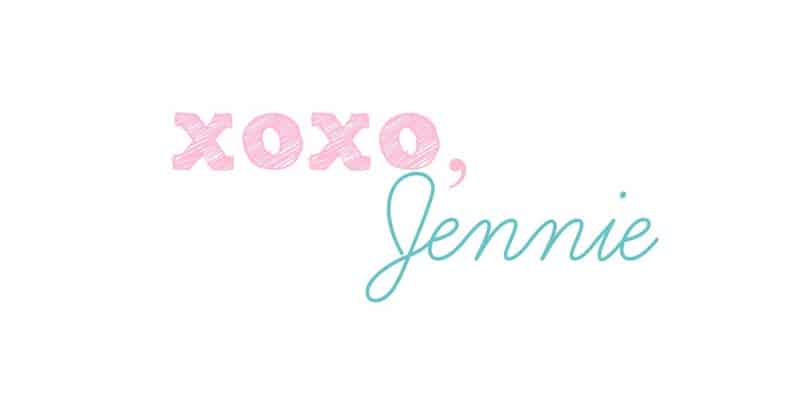 { All link-ups posted on my "
party
" page! Go check it out and join in the fun!}