This shop has been compensated by Collective Bias, Inc., Abreva, Clorox, Theraflu and TYLENOL®. All opinions are mine alone. #AHealthyHolidays #CollectiveBias
The best meatball made in the slow cooker. These Slow Cooker Sweet and Sour Meatballs are perfect served with rice for dinner or as a tasty appetizer. Plus check out all my must haves for the winter season.
Slow Cooker Sweet and Sour Meatballs
The holiday season is here! Which means parties, friends, family, and germs. Yep germs! With all the love that gets shared this holiday seasons so do the germs. Today I'm sharing with you one of my favorite appetizers to take to a party plus my must haves for the upcoming germ season. First though, the meatballs! Simple to make and they taste AMAZING! By far my favorite meatball I have ever made. Make it all in the slow cooker then turn on warm to serve at a party. I even make them for dinner and serve with rice.

THE DIARY OF A REAL HOUSEWIFE TV
Slow Cooker Sweet and Sour Meatballs
Ingredients
Frozen meatballs

32 oz bag

Pineapple chucks

20 oz can (do not drain)

Bell peppers

diced, 2 (I used 1 orange and 1 red)

Water

1 1/2 cup

Brown sugar

3/4 cup

Vinegar

1/4 cup

Ketchup

1/4 cup

Soy sauce

3 tbsp

Cornstarch

3 tbsp

Optional: Sliced green onion for garnish
Instructions
Place meatballs, diced peppers, pineapples (with juice), and water in your slow cooker.

In a mixing bowl whisk together remaining ingredients. Pour over meatballs and mix. Cook on high for 4-5 hours or on low 5-6 hours.

Optional: serve garnished with green onions.
Holiday season also means germ seasons. So during the time we have guest over sharing food, memories, and good time we are also sharing germs. I make sure to stock up on all my winter must haves for when those winter germs hit my house. First, Clorox, this is my before and after party time must have. I'm not sure what is worse passing on my germs to my guest or picking up all of theirs. To have a healthy holiday make sure to wipe down your hard non-porous surfaces with Clorox Disinfecting Wipes before AND after the party.  It kills 99.9%** of  germs that can live on surfaces for up to 48 hours, Kills 99.9% of Viruses* and Bacteria, Kills Staph, E. Coli, Salmonella, and Strep (use as directed).
Just incase though, I also make sure I am stocked up on some of my other germ season must haves because there is NOTHING worse than having to go to the store sick. If I feel it coming on I take what I need to feel better as soon as possible. Winter may bring about cold sores, and so I always have Abreva in my go to; and it's so easy to use. It could heal your cold sore in 2 1/2 days because it's the only FDA approved OTC medicine to shorten healing time.*** Abreva is not for temporary symptom relief, but healing. It delivers the best results when used at the first sign of a cold sore. Next up on my list Theraflu, for powerful relief without a prescription.  I use ExpressMax Severe Cold & Flu because it defeats 7 cold and flu symptoms fast! Have the power to feel better against sore throat, nasal congestion, chest congestion, fever, cough, headache, and body aches.
I have to also keep one on hand for the little guys also. My oldest is 6 and still puts everything in his month. I know every winter he is sure to pick up some kind of germ or sickness. I keep Children's TYLENOL® Grape on hand for him to tackle his child's tough multi-symptom cold by temporarily relieving runny noses and headaches, quieting coughs and reducing fever. (For children ages 6 to 11 years – Use only as directed).  Make sure before your guests arrive you are prepared for everything they bring over, appetizers or germs! Stop by Kroger to pick up all your must haves for germ season and have a safe and healthy holiday.
Wanna save?  Grab a coupon HERE for Kroger or Kroger banner stores!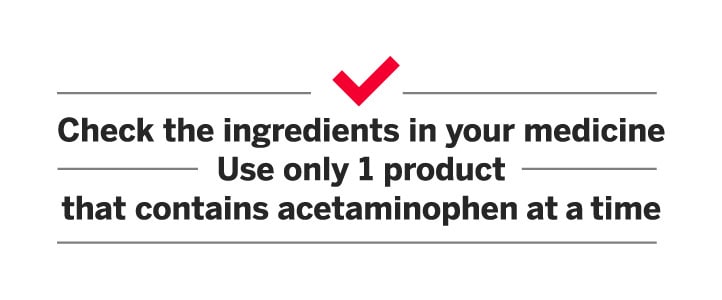 Abreva – Use only as directed. Read and follow label directions. Clorox – Use as directed on hard non-porous. Theraflu – Read and follow label directions. Theraflu is for use in adults 12 years and older. Use products only as directed. TYLENOL® – ® Johnson & Johnson Consumer Inc. 2017. Use products only as directed. The makers of TYLENOL® remind you to use only one medicine with acetaminophen at a time.
*Influenza A Virus **On hard, non-porous surfaces. See product label for list of organisms
***Median healing time is 4.1 days, 25% of users healed in 2.5 days.
SaveSave
SaveSave
SaveSave
SaveSaveSaveSave
SaveSave