This roundup features 35 of the best Christmas Candy Recipes I could find from my blog and around the blogging world!
Enjoy making these for your family and friends. Let me know if you make any of these in the comments!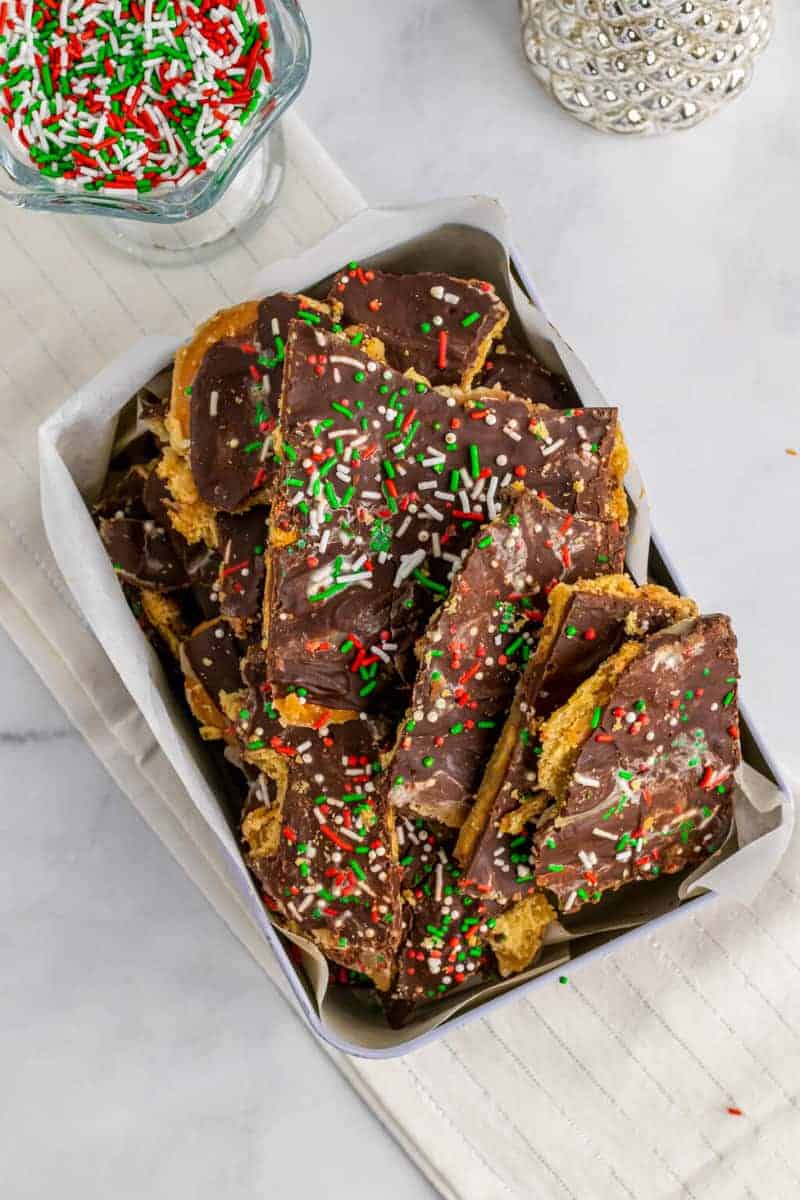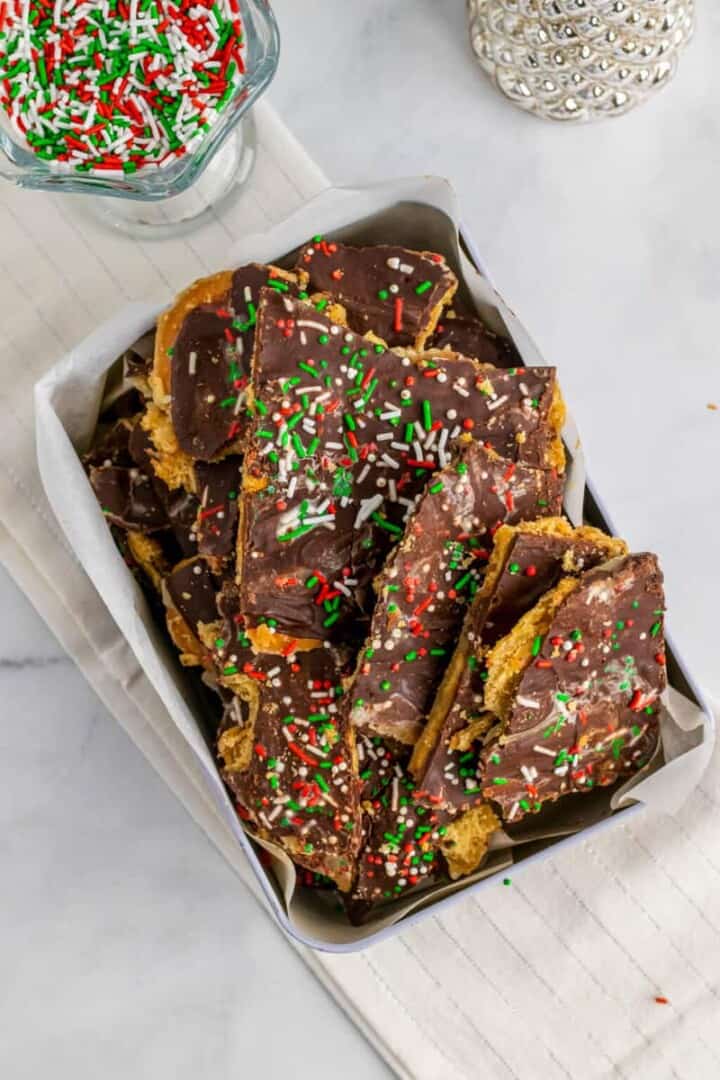 1. Christmas Crack: You only need 5 simple ingredients to make this yummy Christmas treat.
Christmas Crack is a classic holiday treat and one that my entire family loves.
I will warn you though, if you try this one you might want to eat it all.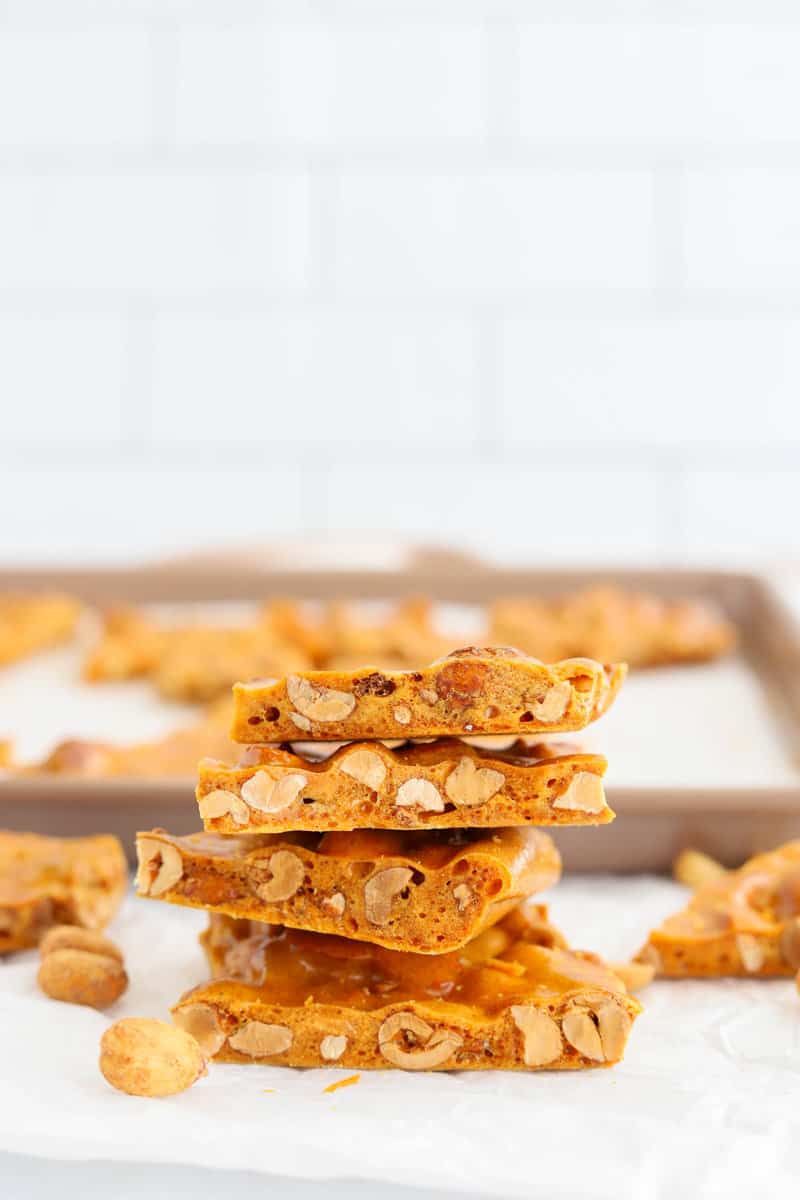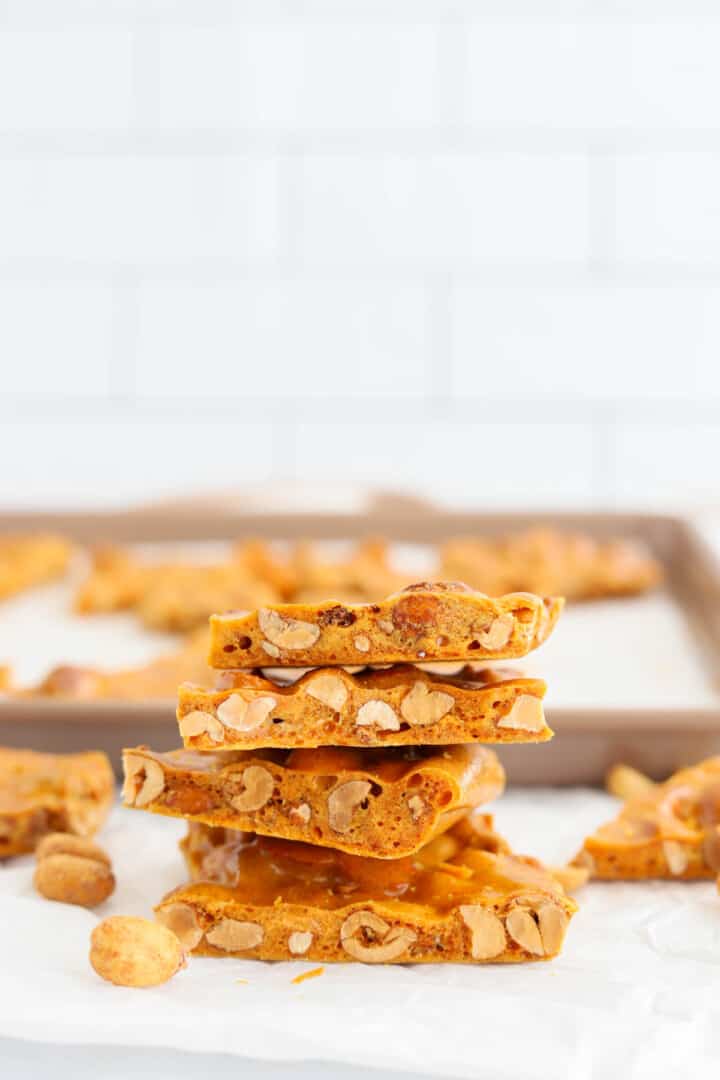 2. Microwave Peanut Brittle - If you want a simple recipe then this Microwave Peanut Brittle is one you will want to try.
You only need 6 simple ingredients to melt and mix.
Then once cooled you can break it apart and serve.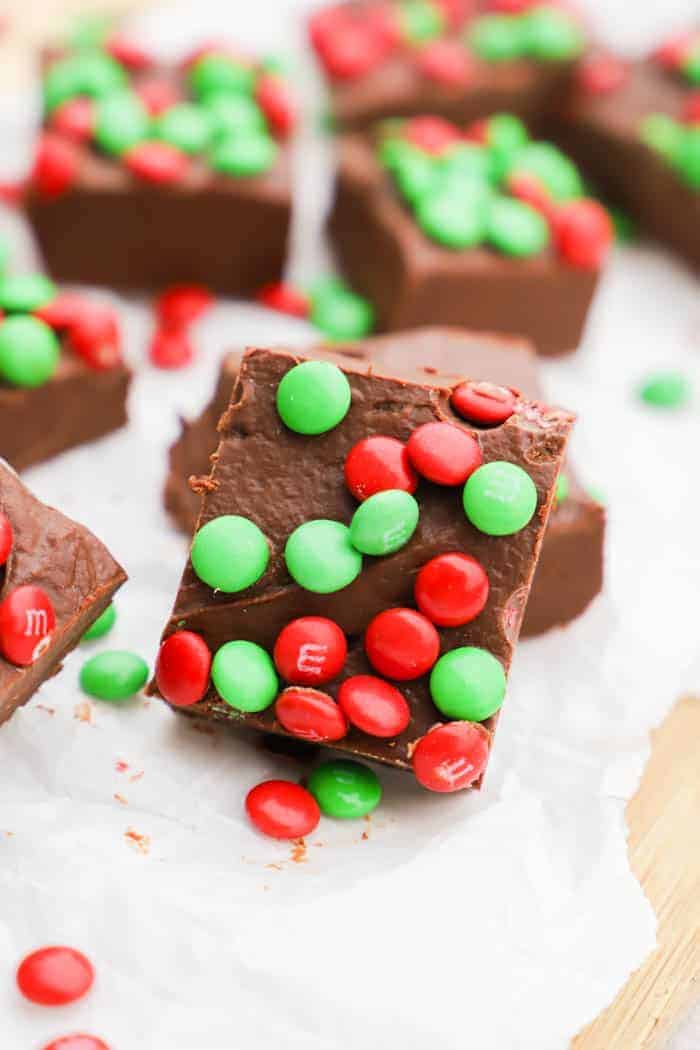 3. Christmas Fudge - This fudge recipe is a classic. Topped with M&M candies make this recipe colorful and festive.
Fudge Tip: When making fudge I always suggest placing parchment paper in the baking dish and allow it to hang over.
This way you can grab the extra parchment paper and pull out the entire block of fudge. Then cut, serve, and enjoy.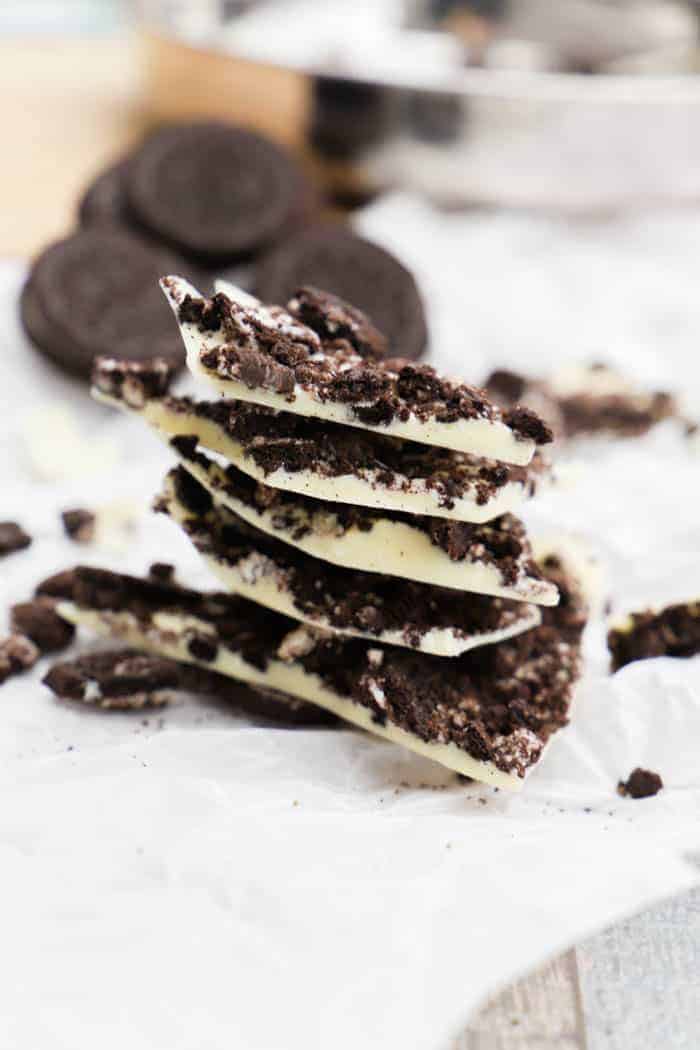 4. Oreo Bark - No baking and done in 15 minutes or less!  This Oreo bark is sweet and has the perfect cookie crunch.
All you need for this recipe is Oreo cookies and white chocolate. Yep, that's it!
I like to use a baking white chocolate that is easy to melt.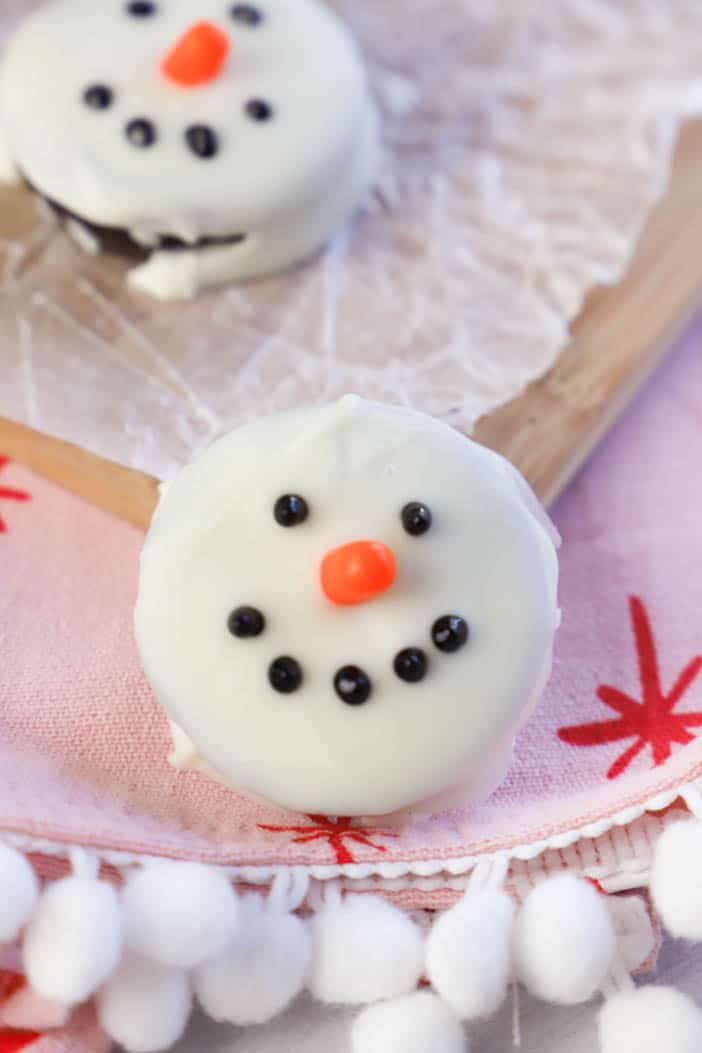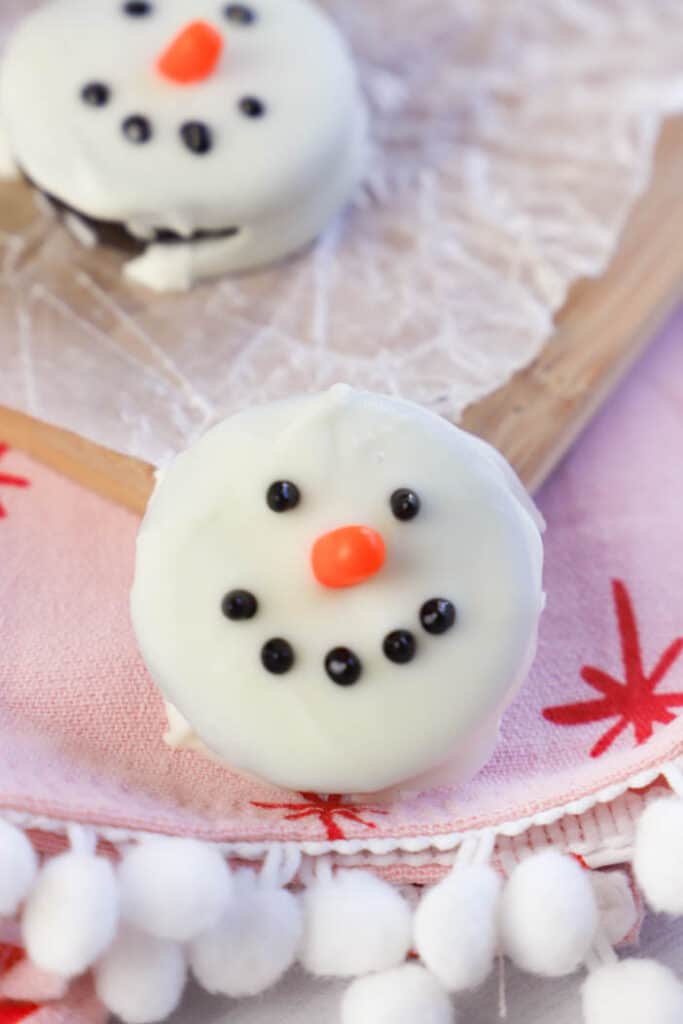 5. Snowmen Oreo Cookie - These adorable Snowmen Oreo Cookies are my kids favorite Christmas treat.
You just need to cover an Oreo in white chocolate, use black icing for his coal nose and smile.
Last I added an adorable carrot nose using an orange tic tac.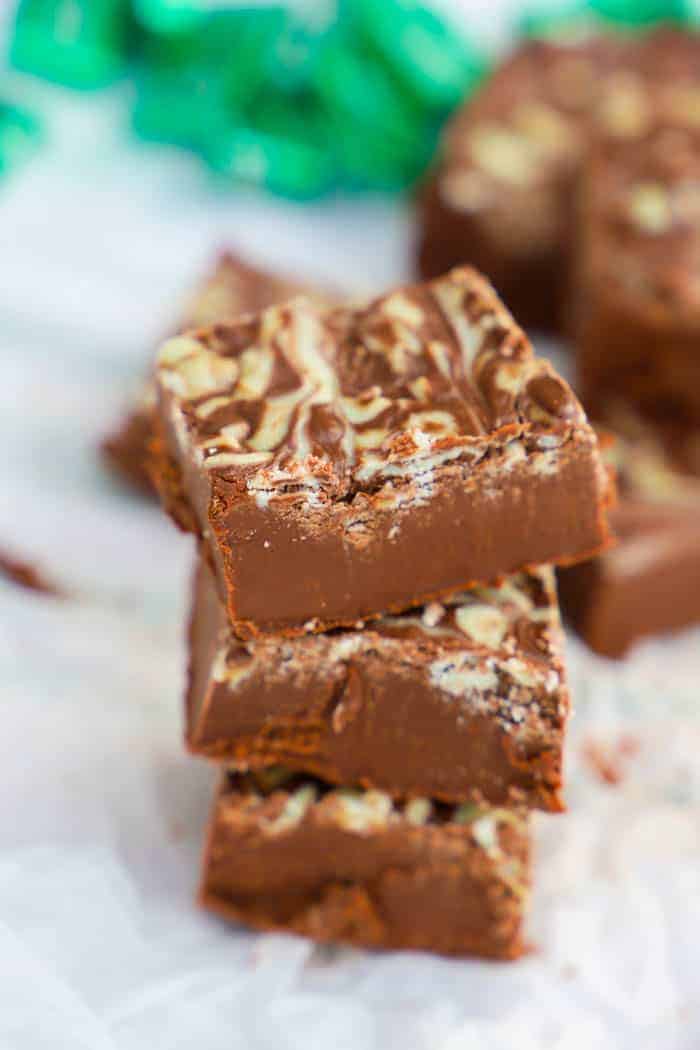 6. Andes Mint Fudge - Andes Mints have always been a favorite of mine.
The rich flavors of chocolate and mint are a classic comfort combination.
This Andes Mint Fudge is chocolate swirled with mint and one of my favorite fudge recipes to make.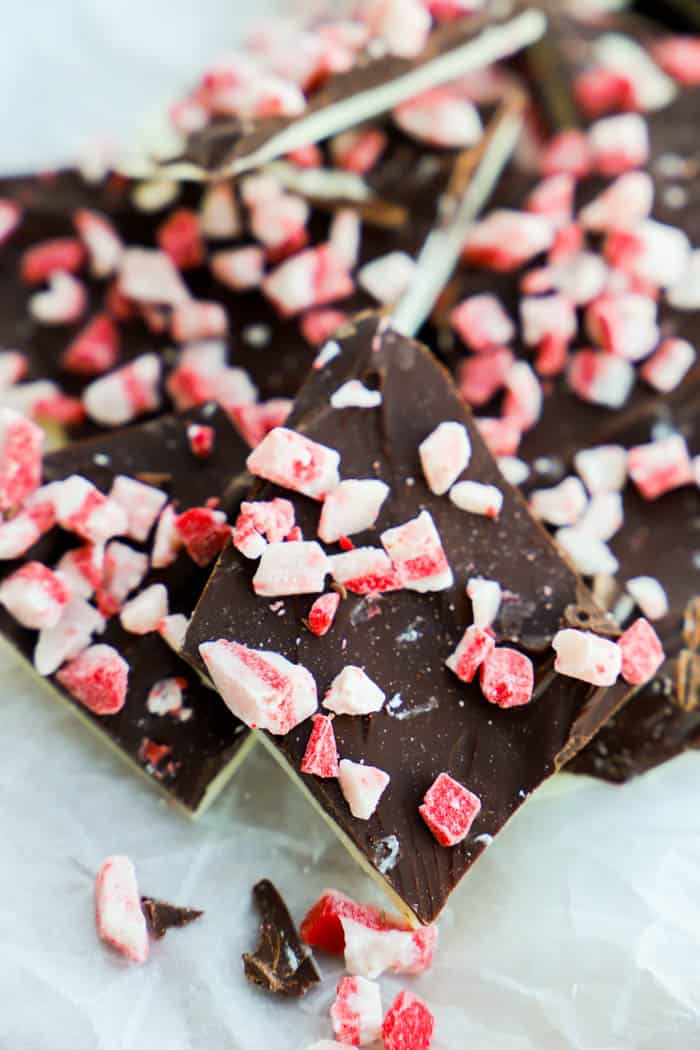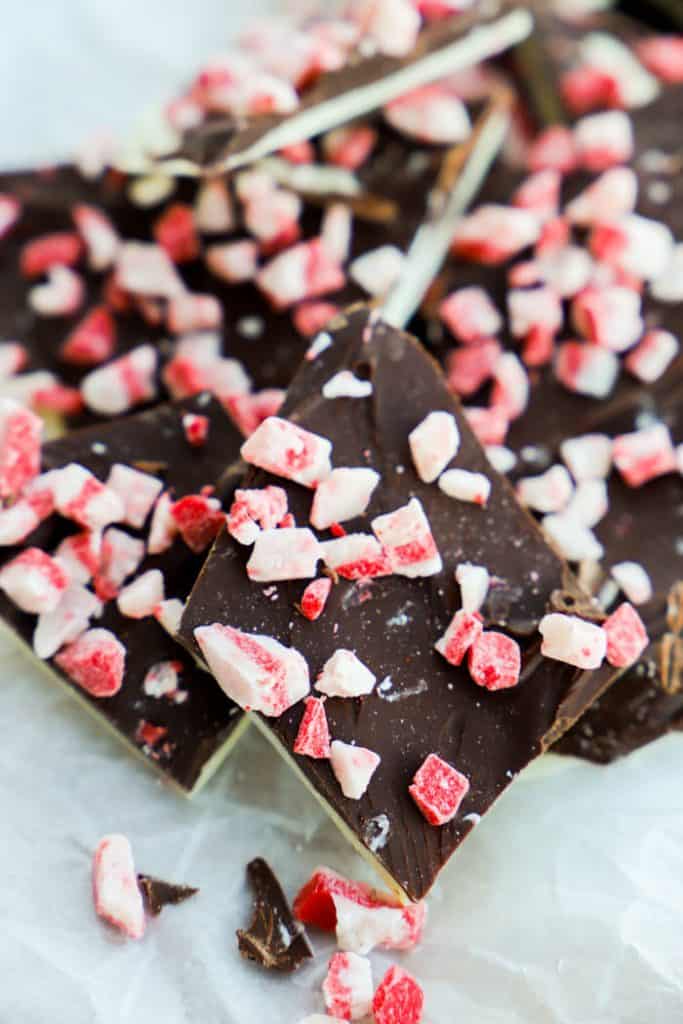 7. Peppermint Bark - Peppermint is my favorite flavor at Christmas time.
The smell and taste brings me back to my childhood with candy canes at Christmas time.
A layer of chocolate over white chocolate and topped with peppermint crunch. This Peppermint Bark is the perfect classic for Christmas time.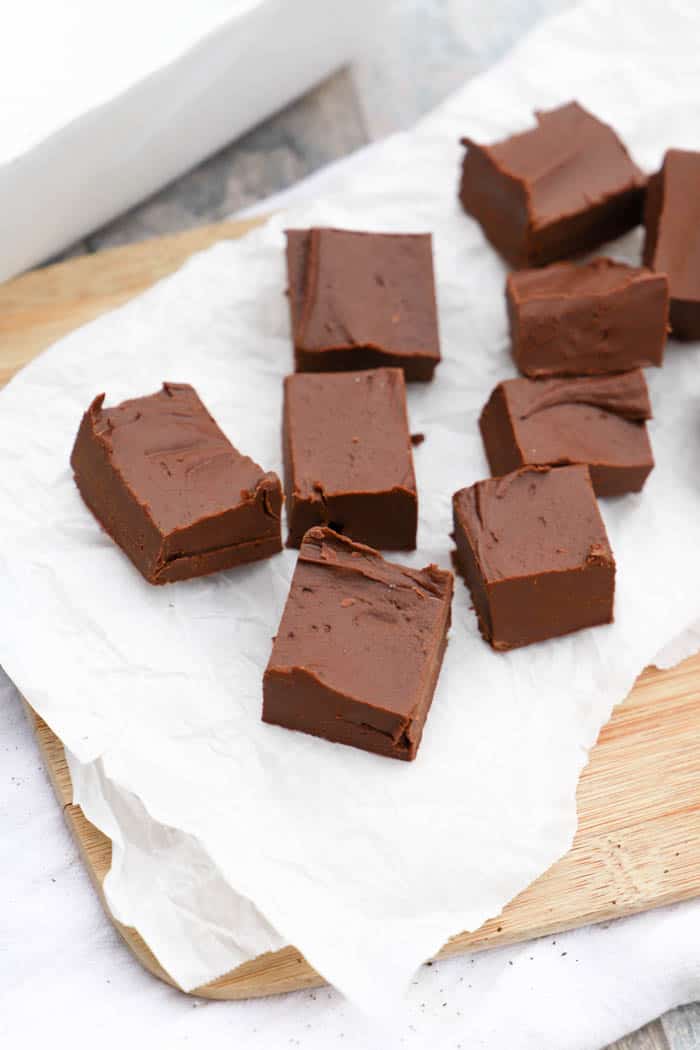 8. Easy Chocolate Fudge - Fudge is a classic! This recipe was passed down to me from my mom and it's made each year at this time.
For this recipe you will just need some chocolate chips, I like to use semi-sweet. Along with sweetened condensed milk, and butter.
The butter really gives this fudge it's smooth and rich taste.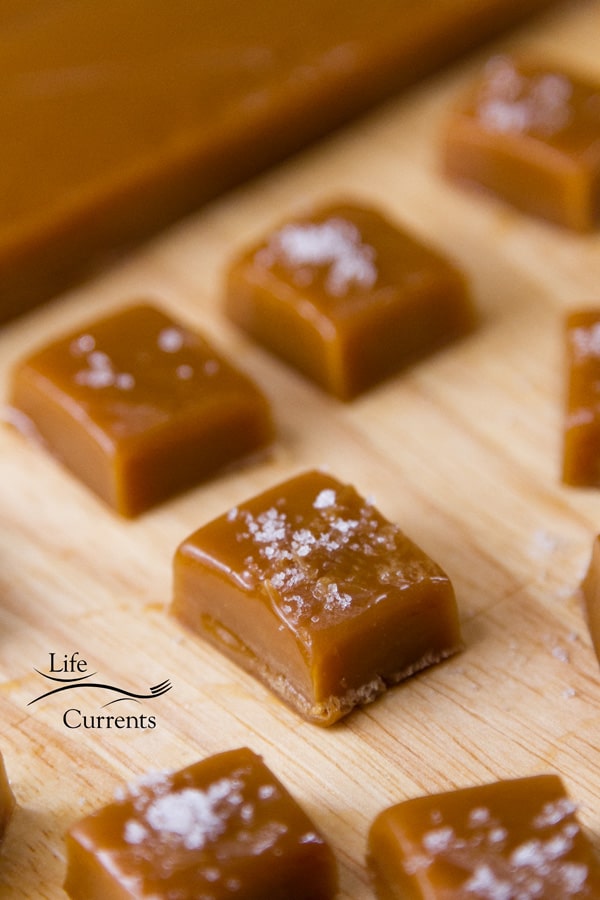 9. Old-fashioned Cream Caramels - This Old Fashion Cream Caramel is just like Grandma used to make.
It's perfectly chewy while also being creamy and buttery.
Nothing beats an old classic like this. You can even add nuts to this for an added crunch.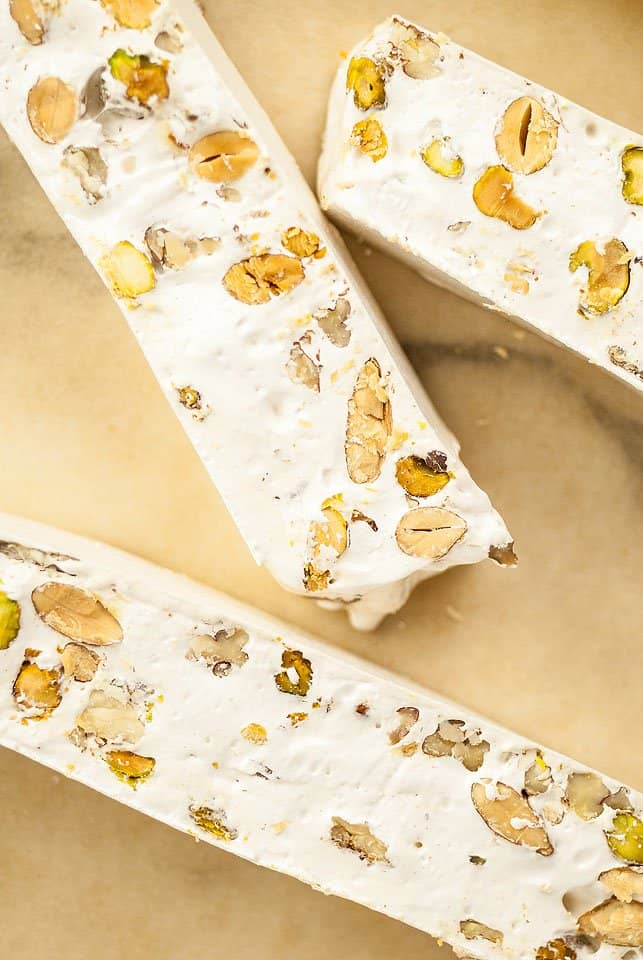 10. Christmas-style Italian Nougat Candy - This sweet and chewy Christmas treat is a tradition in Italy.
When making this treat make it your own. Pick your favorites from almonds, pistachios, hazelnuts, or pecans to make it just the way you like.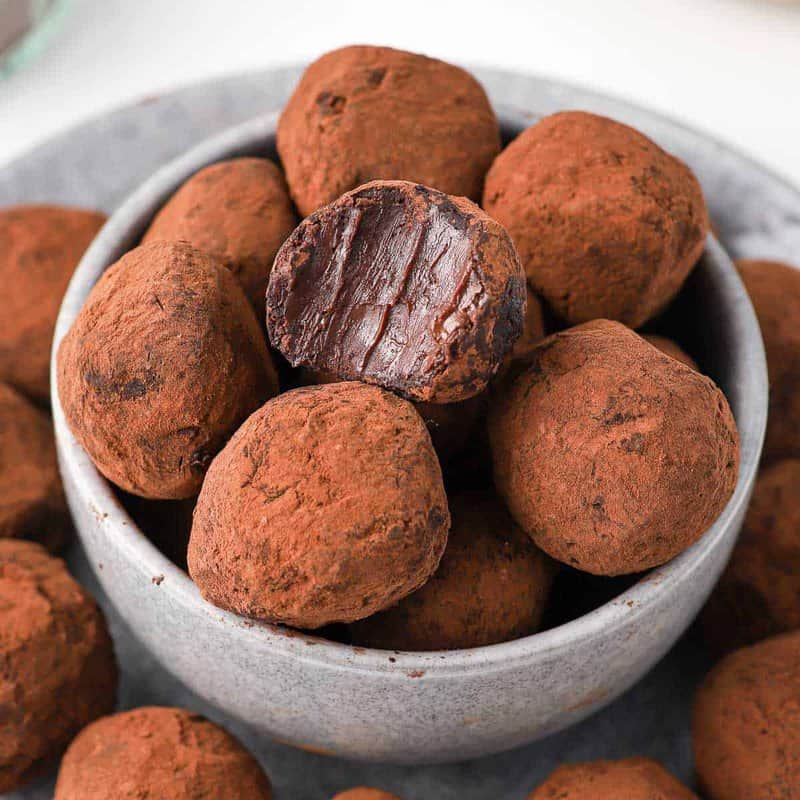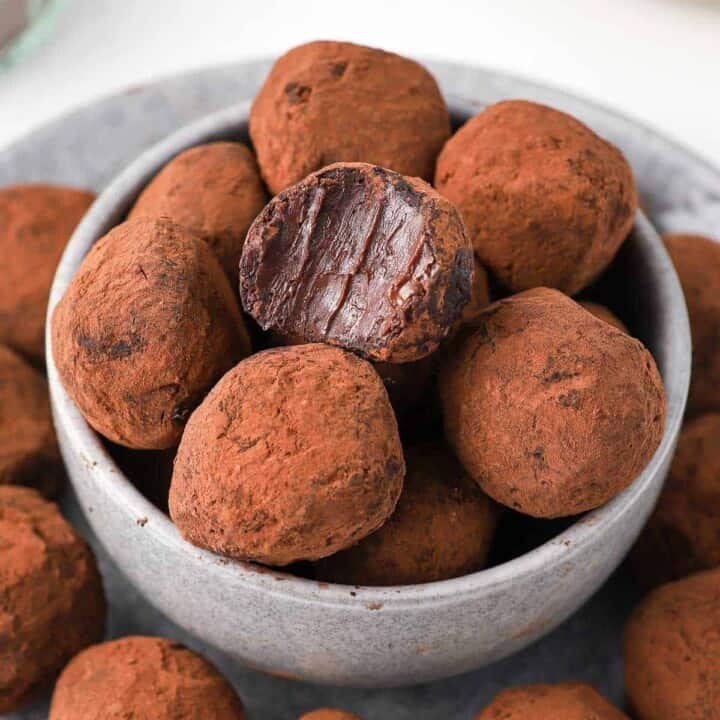 11. French Chocolate Truffles - These decadent and fudge treats are perfect for Christmas. They make the perfect rich and delicious treat for Christmas gifts.
Dip them in melted chocolate or roll them in cocoa powder. Either way you are going to love this chocolate treat.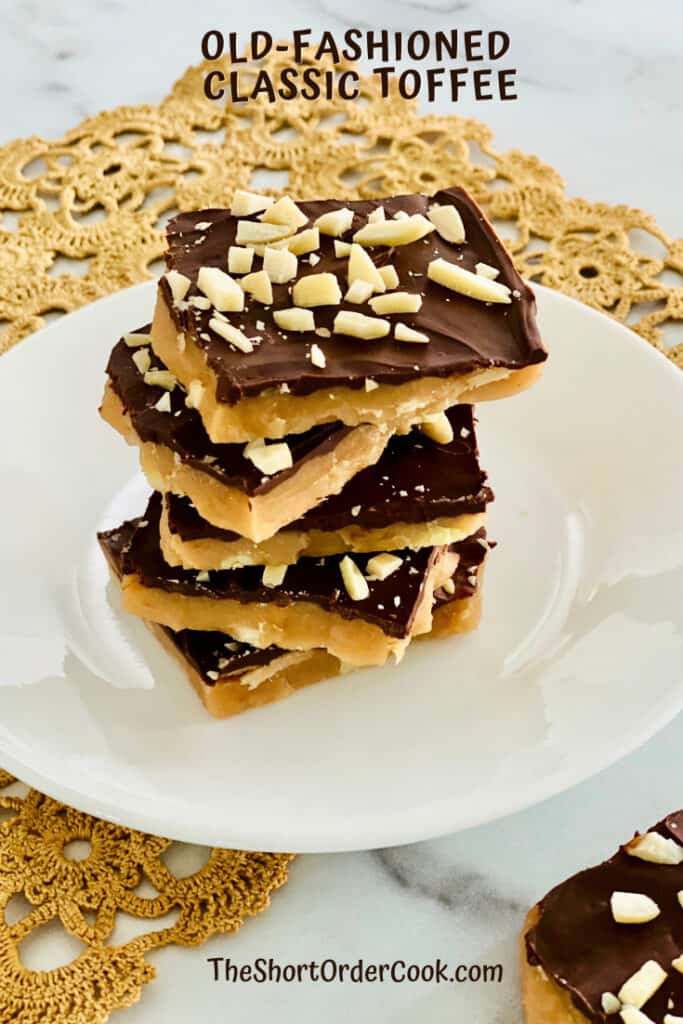 13. Old -Fashion Toffee - I love old-fashion treats like this one. The perfect classic treat that everyone loves.
This Toffee is perfect to make ahead of time which makes it one of the best treats to make and give as holiday gifts.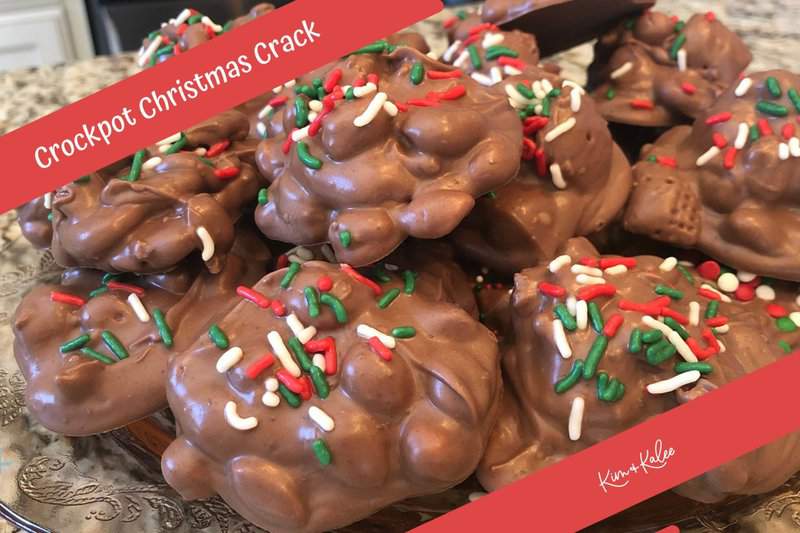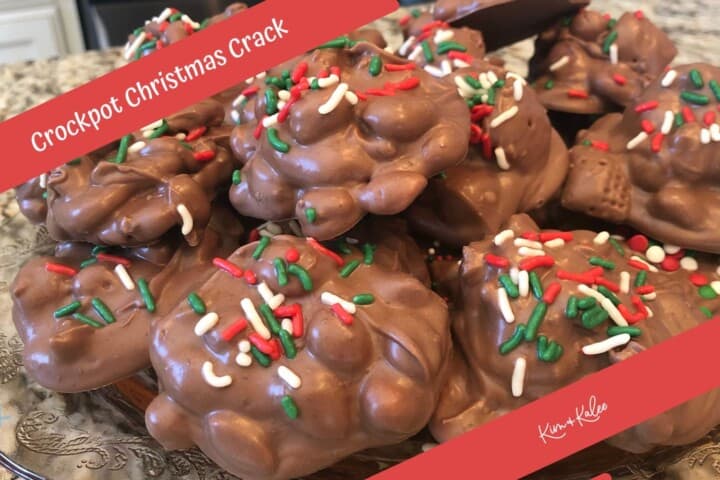 14. Crockpot Christmas Crack Candy - Our Crockpot Christmas Crack recipe is super easy to make in your slow cooker!
You'll love the mix of German, semi-sweet, and white almond bark chocolate. It's the ultimate salty and sweet treat!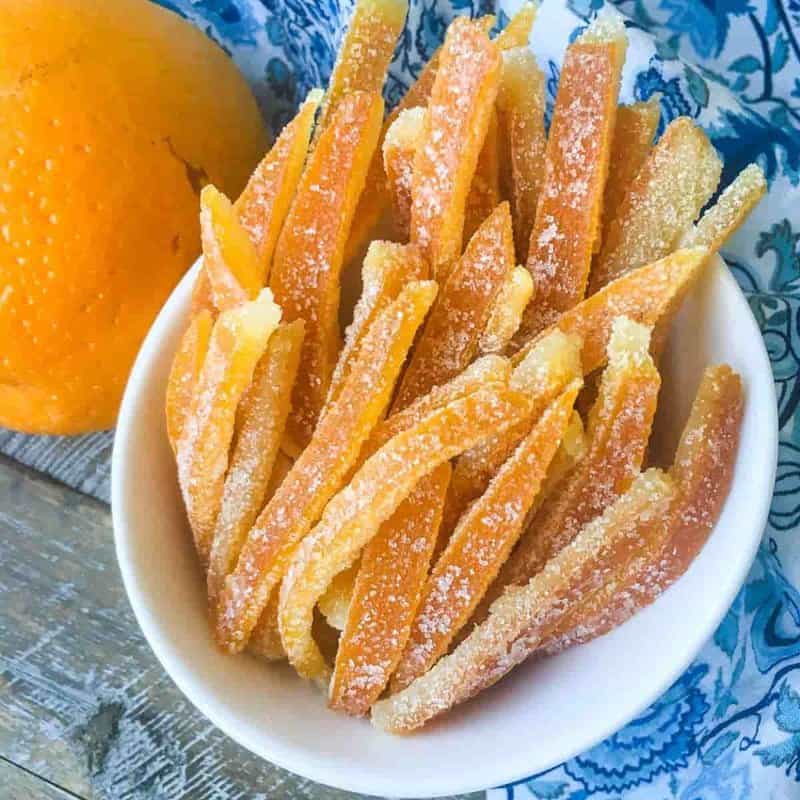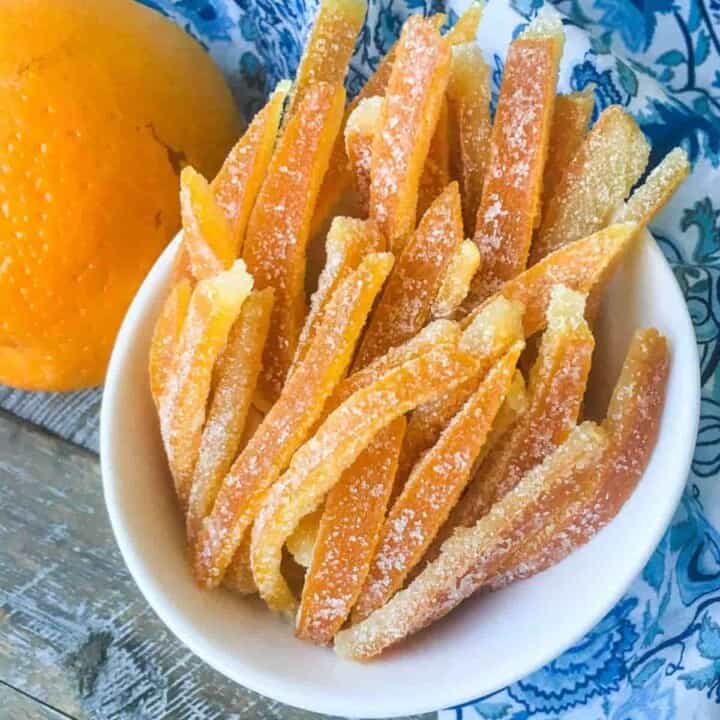 15. Candied Orange Peels - These sweet and candied orange peels are a surprisingly great treat for the holidays.
Serve them with a nice holiday drink as a garnish or eat them as a treat!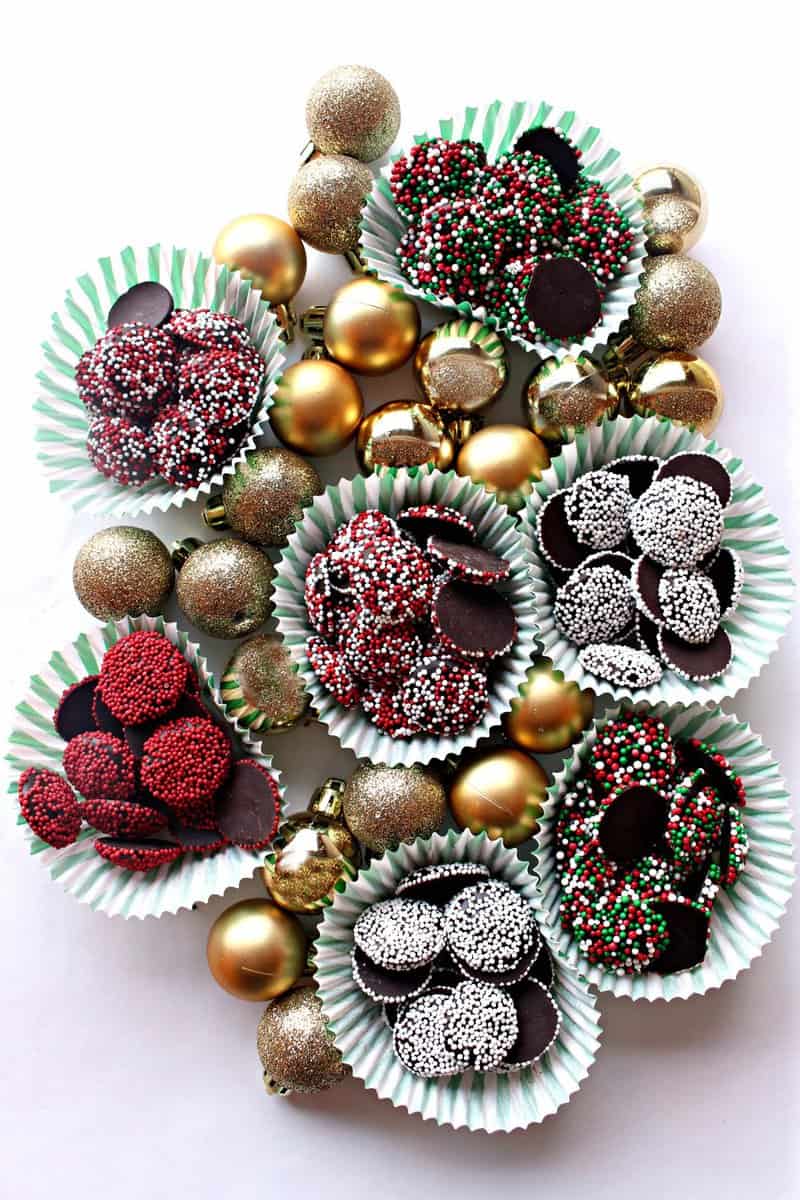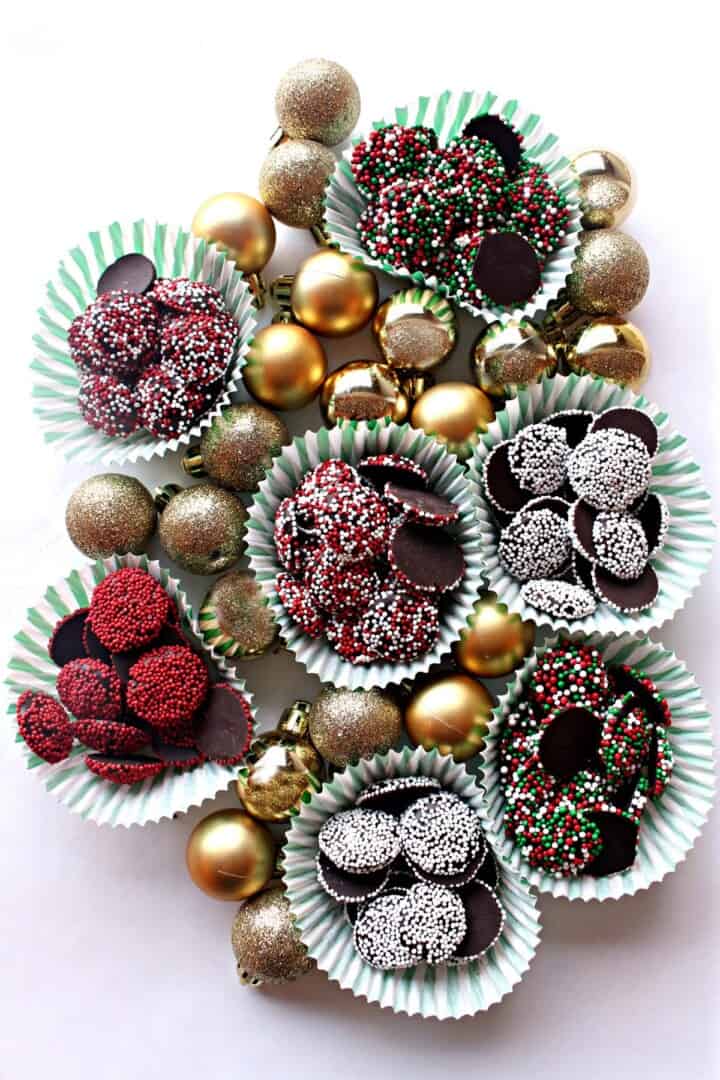 16. Nonpareil Candy - These chocolate buttons covered in tiny sprinkle balls are a great Christmas Candy.
Use a variety of sprinkles to make many different kinds of nonpareils.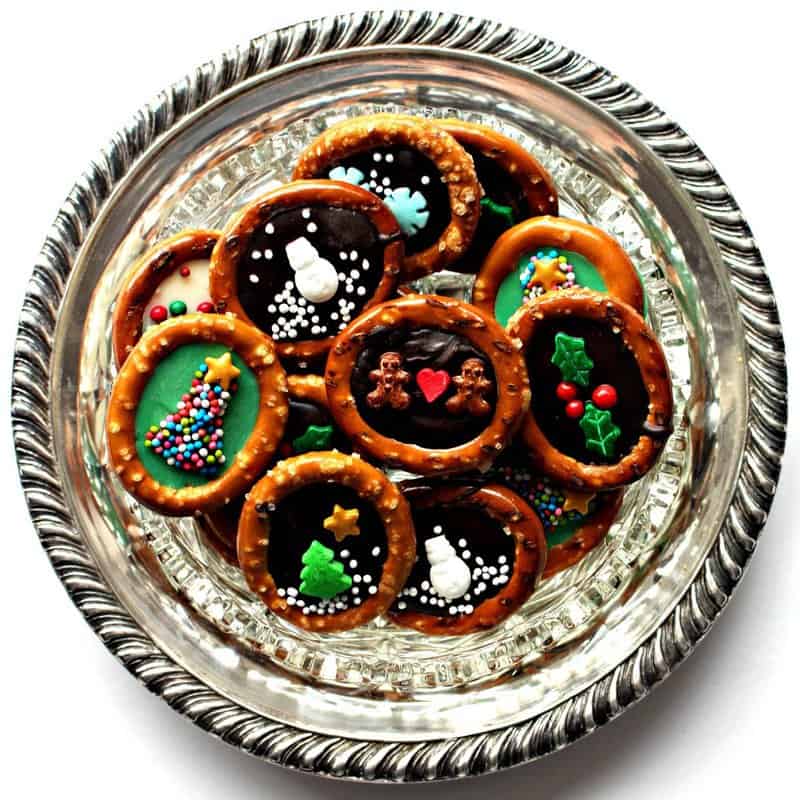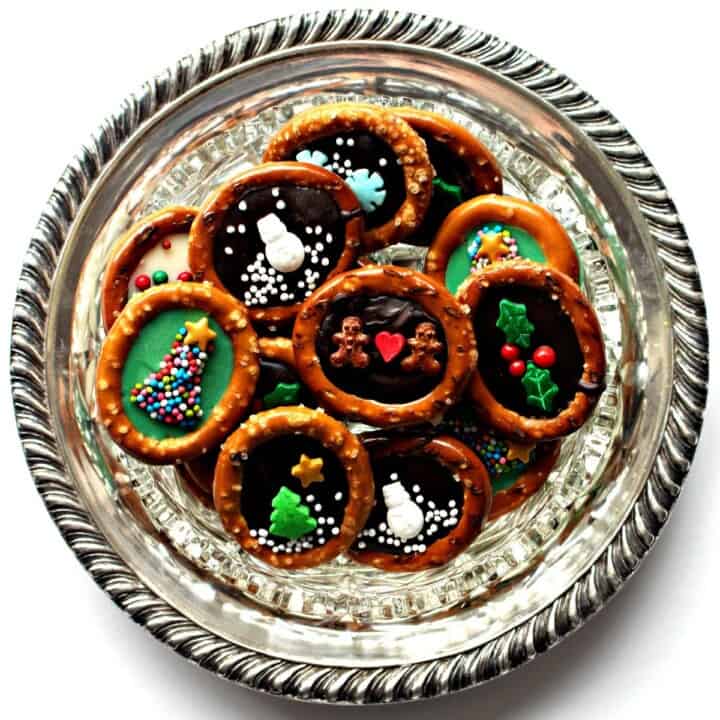 17. Christmas Pretzels - This recipe is a super simple to make, no-bake, 3-ingredient treat everyone will love!
Be festive and have fun when decorating with the sprinkles!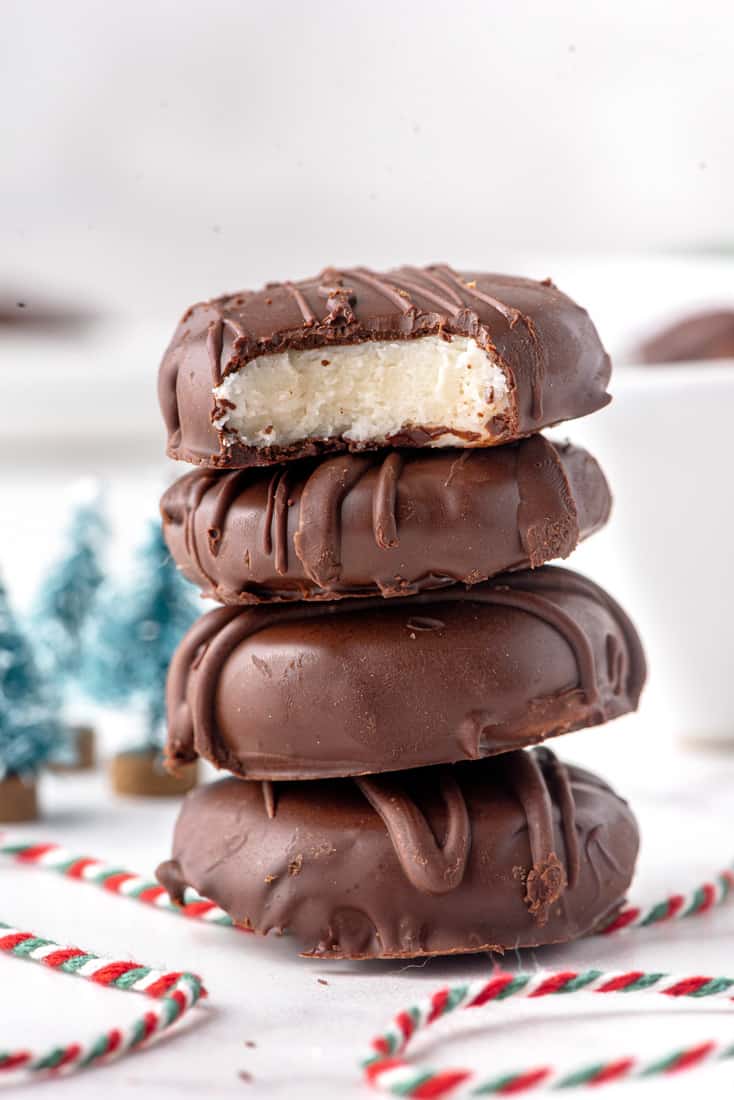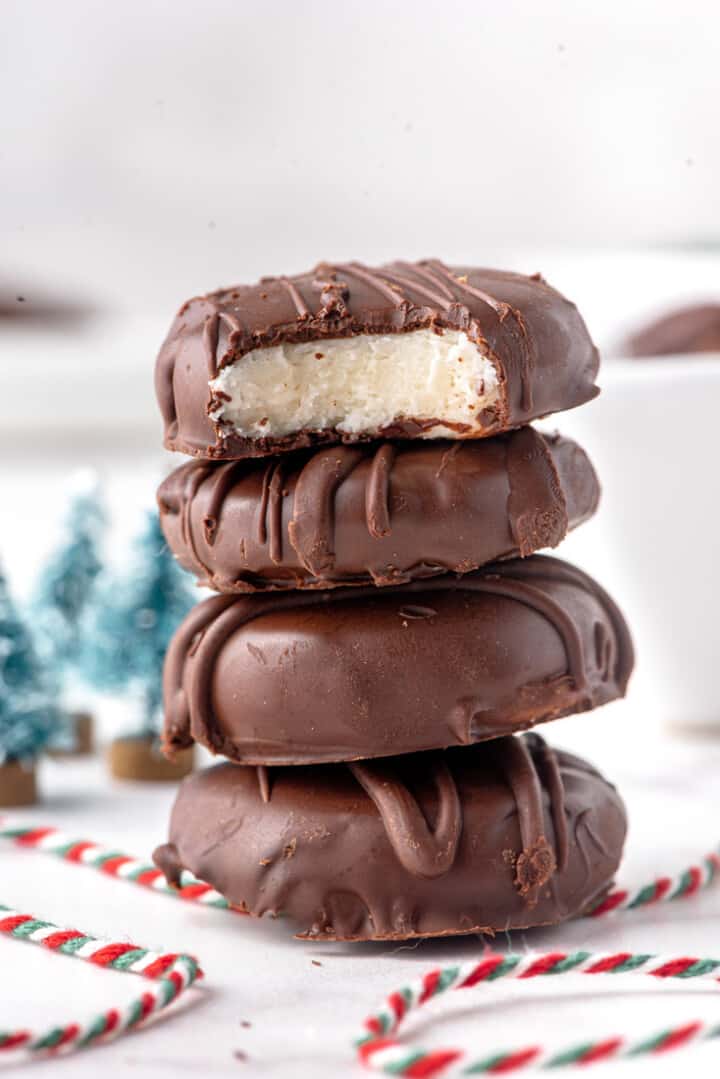 18. Peppermint Patty Candy - Nothing beats a homemade Peppermint Patty at Christmas!
Enjoy these simple to make, but oh so nostalgic and famous treats made at home!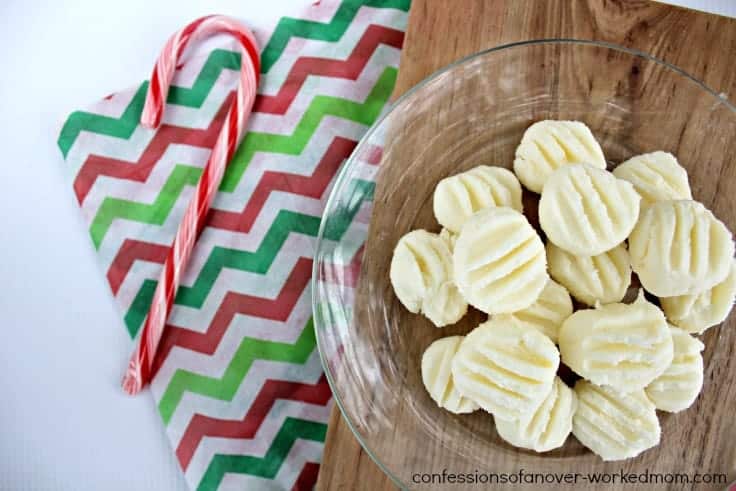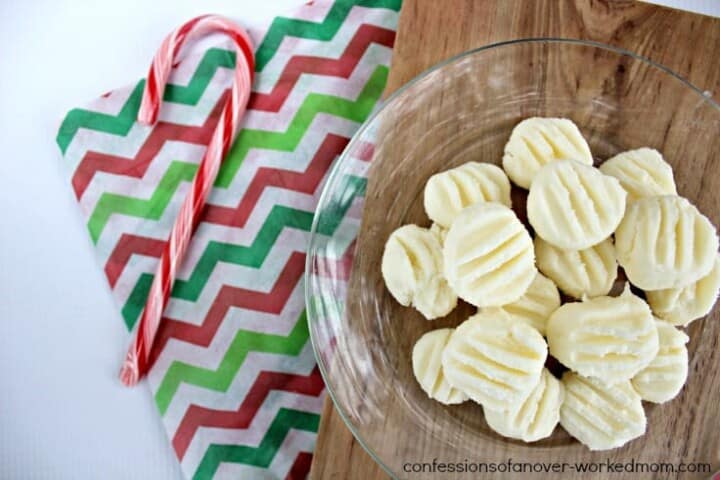 19. Buttercream Mint Candy - These Buttercream Mints taste just like the ones you get from the store!
Serve them all day during your holiday festivities for people to enjoy!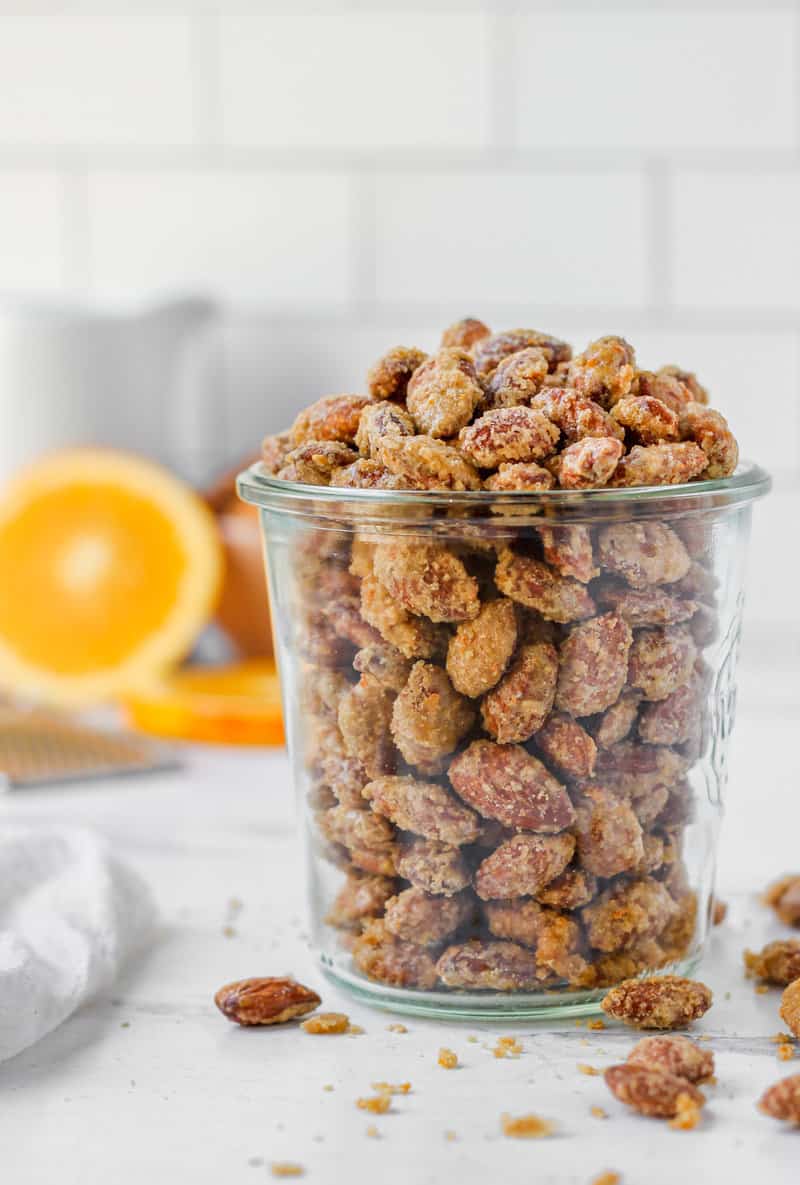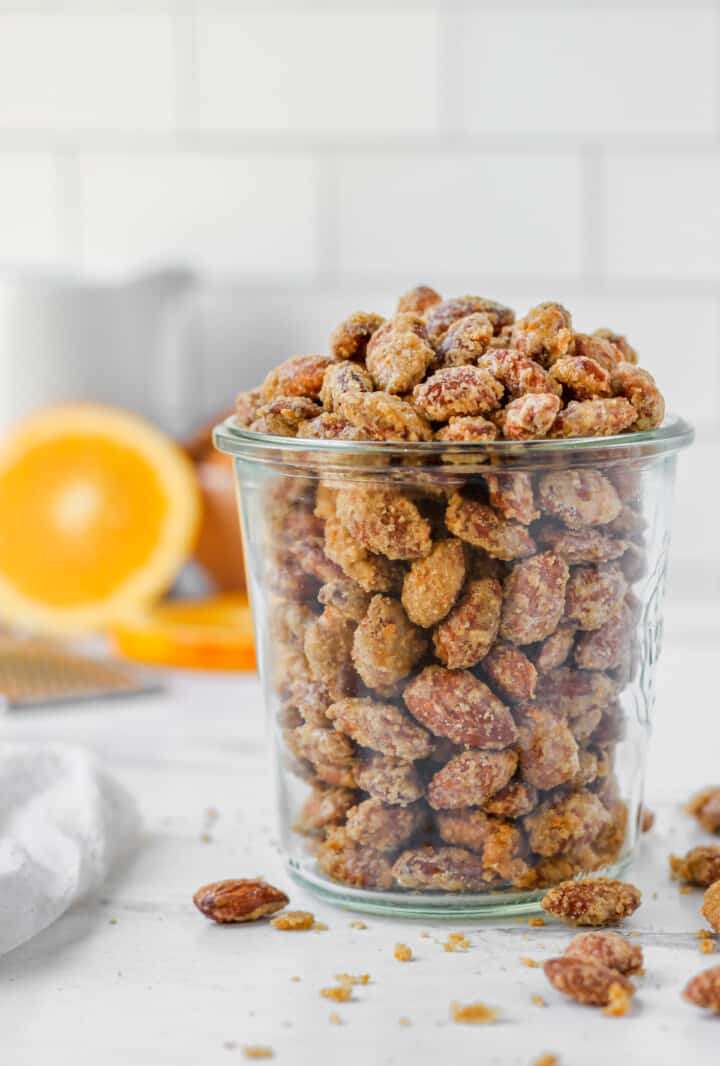 20.Orange Candied Almonds - A new twist to candied nuts.
The citrus really brings out the flavor to the roasted almonds.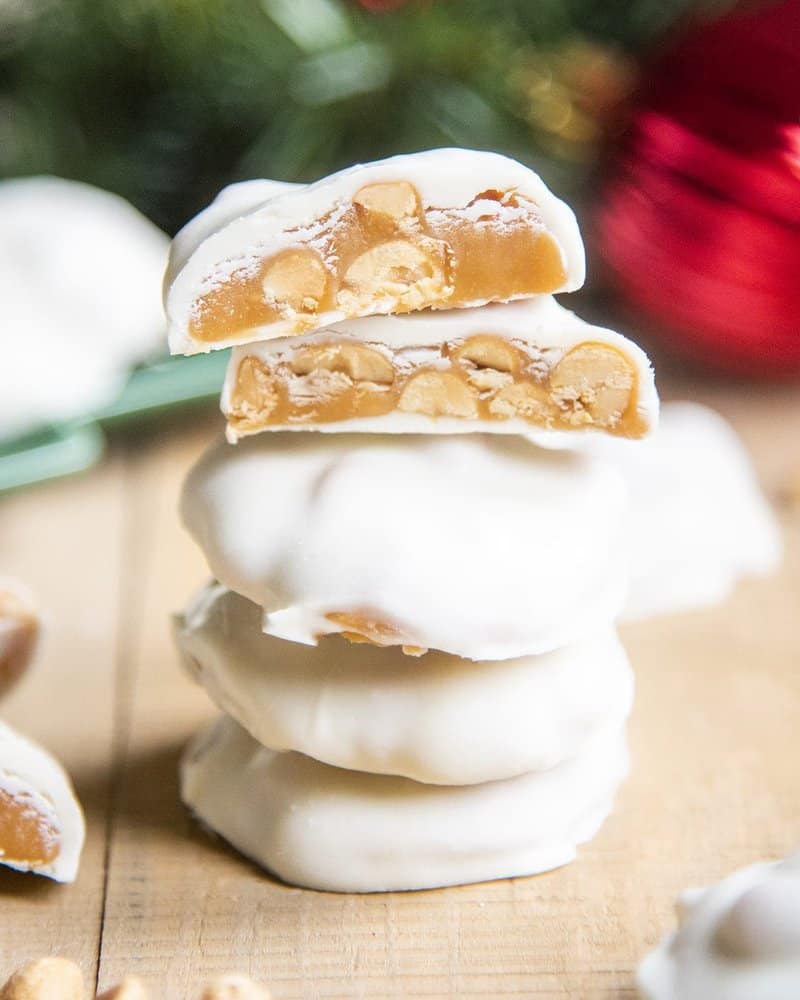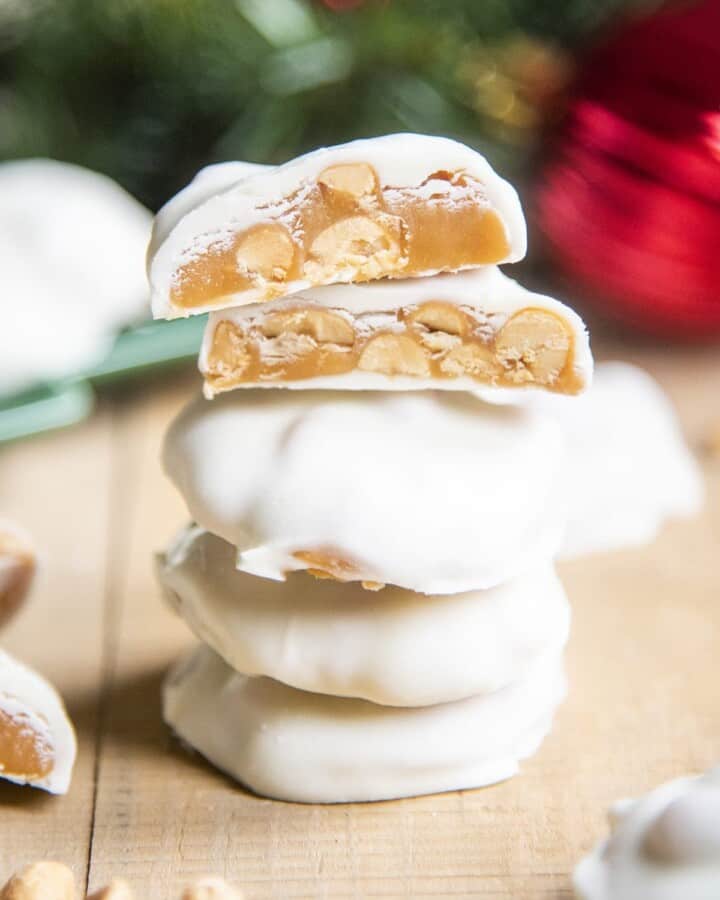 21. Polar Bear Paws - The perfect sweet and salty Holiday treat!
Enjoy these Polar Bear Paws all winter long!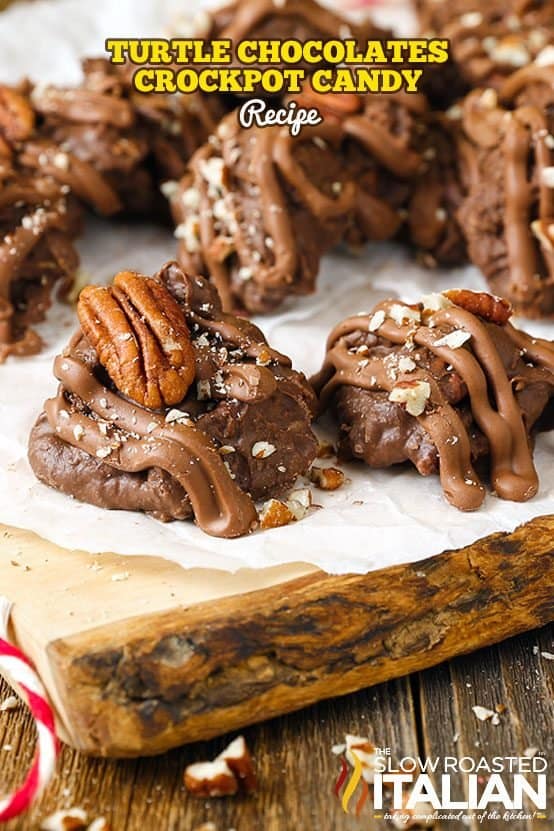 22. Turtle Chocolates - 5 ingredients and made in the crockpot these Turtle Chocolates are awesome!
They are great for your Christmas parties!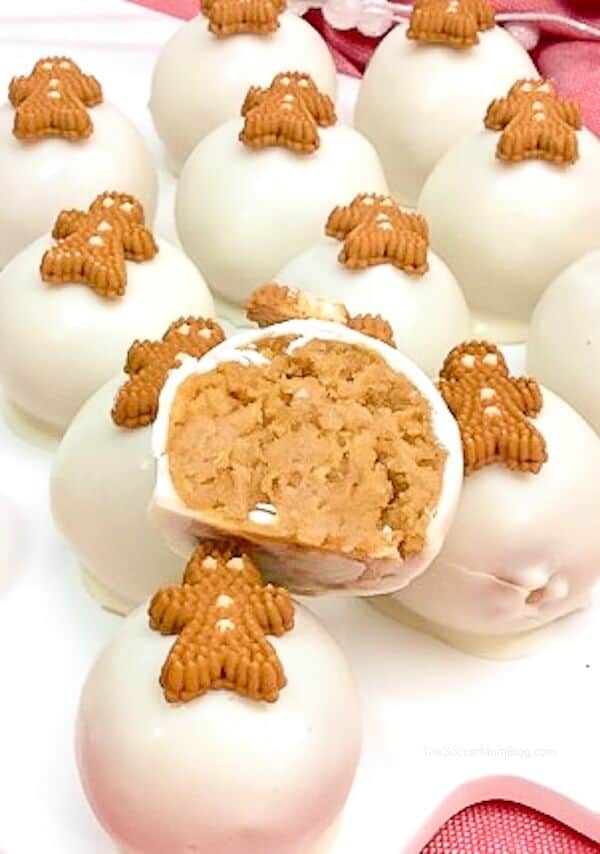 23. White Chocolate Gingerbread Truffles - These no-bake Gingerbread Truffles are a great gift.
Easy to make, they are perfect for Christmas.
Topped with a mini-gingerbread man everyone will love these.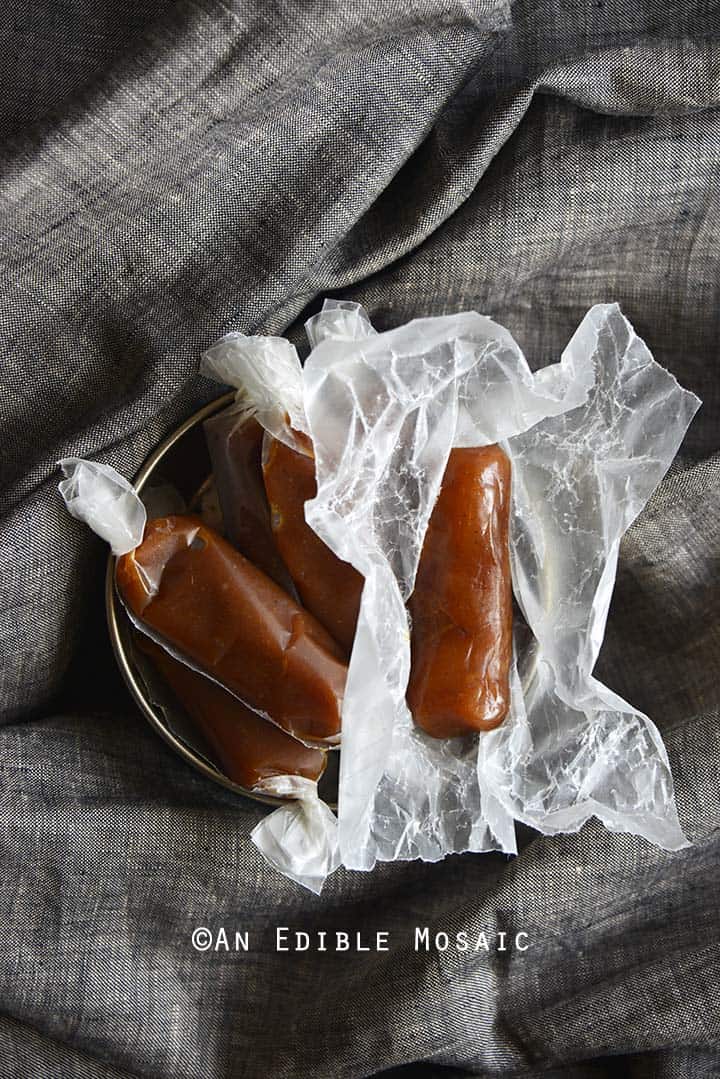 24. Gingerbread Caramel Candy - A gingerbread twist on a classic soft and chewy caramel.
These are one of the best gifts to make and give this Holiday season.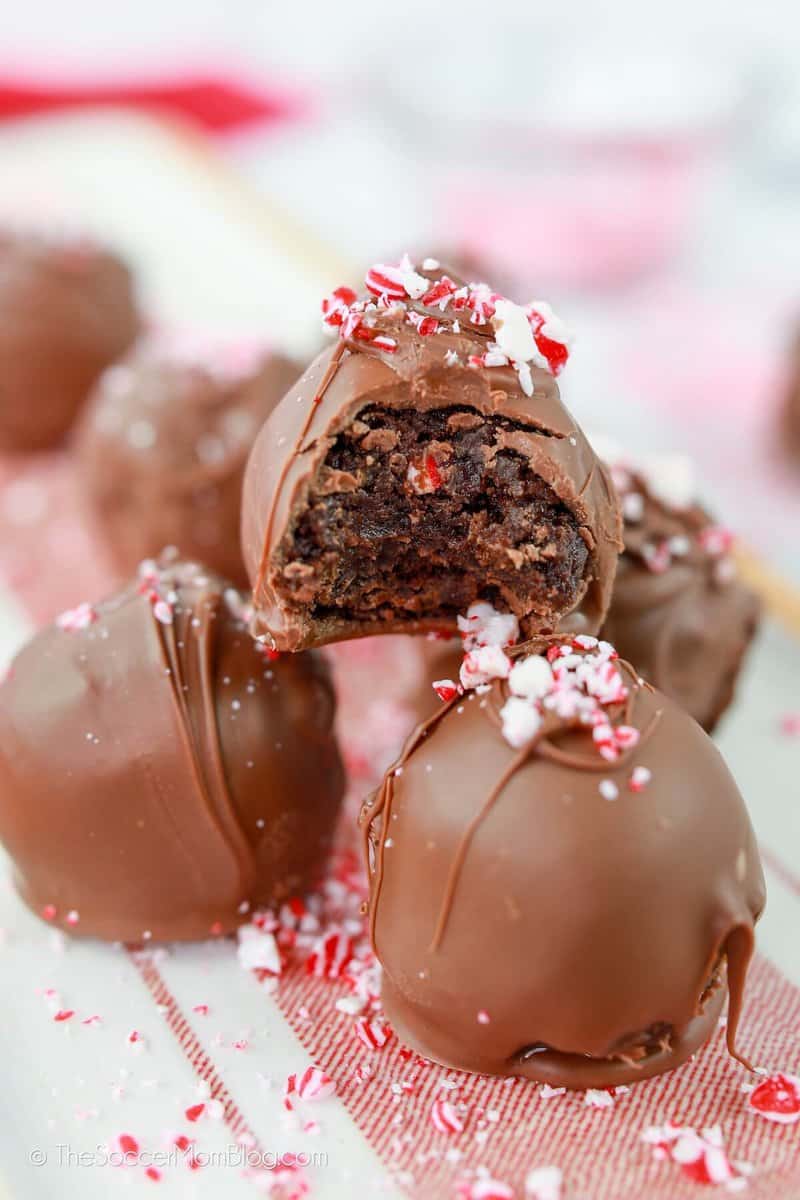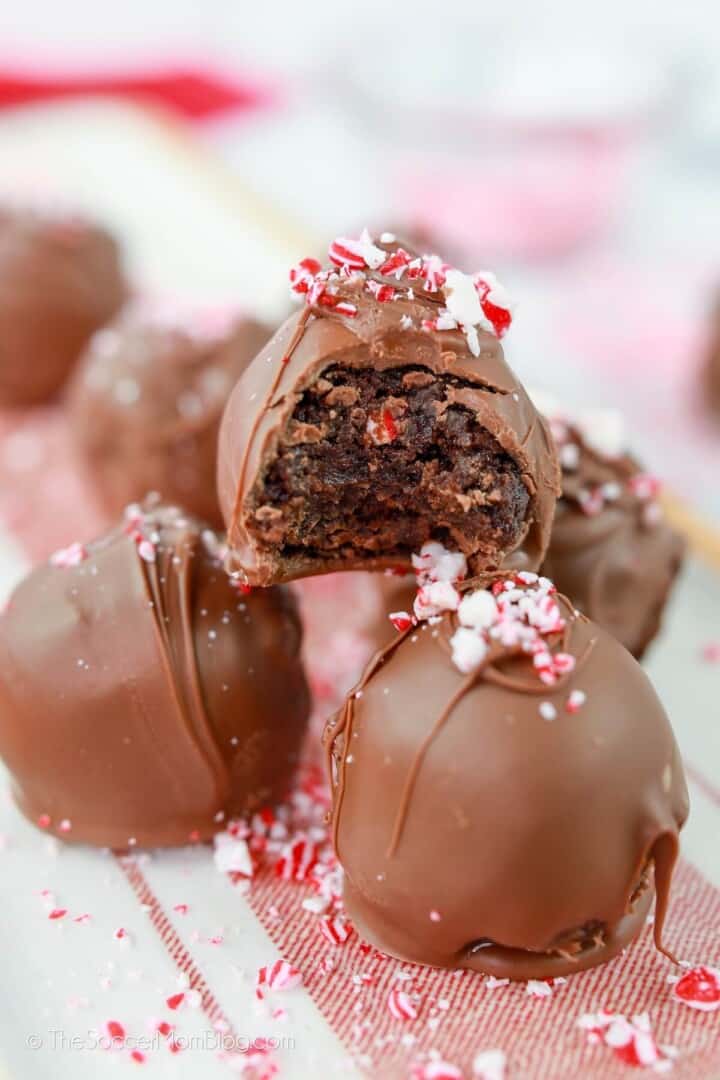 25. Peppermint Brownie Truffles - Nothing beats a truffle at Christmastime.
These Peppermint Brownie Truffles are amazing, and everyone will be talking about them.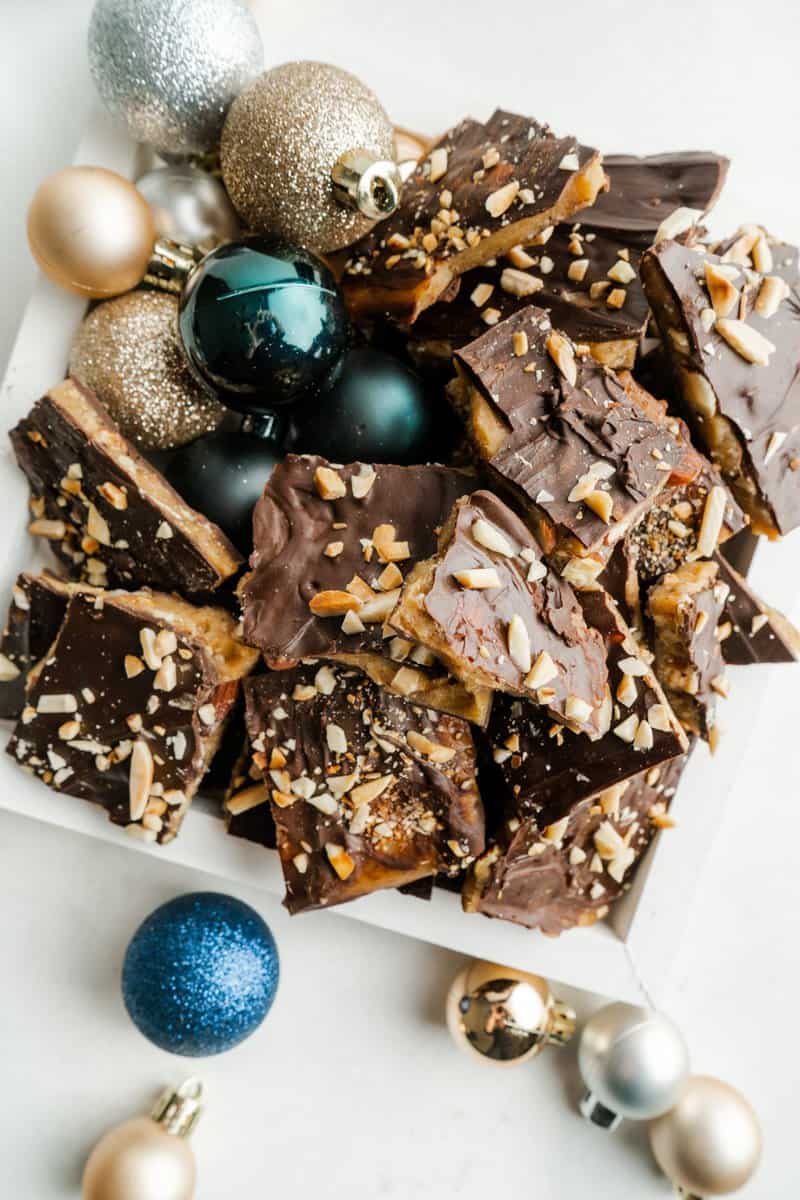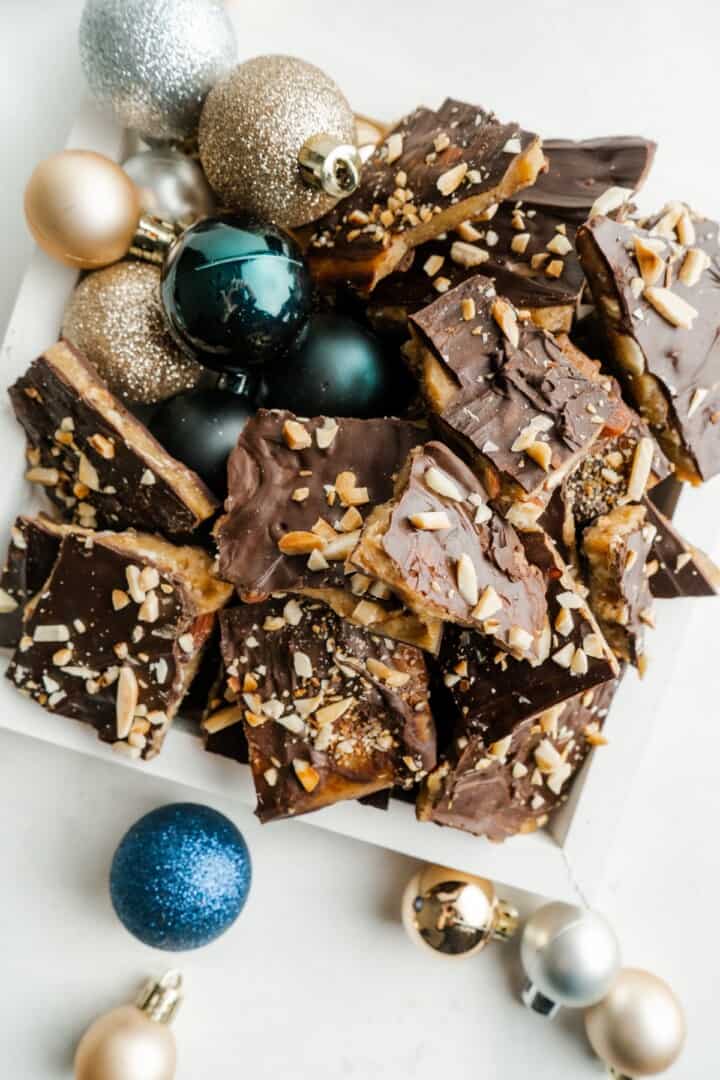 26. Almond Butter Toffee - Toffee is one of my favorite Christmas desserts.
This classic treat is made with only 5 ingredients!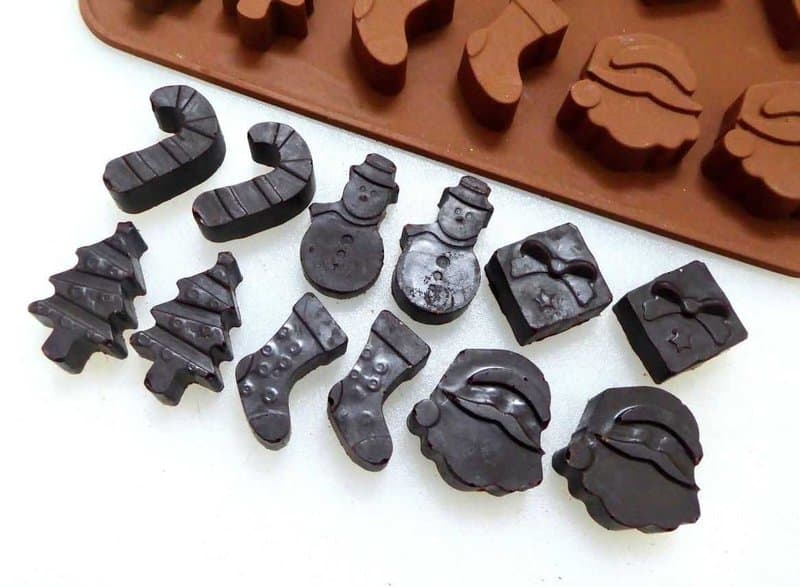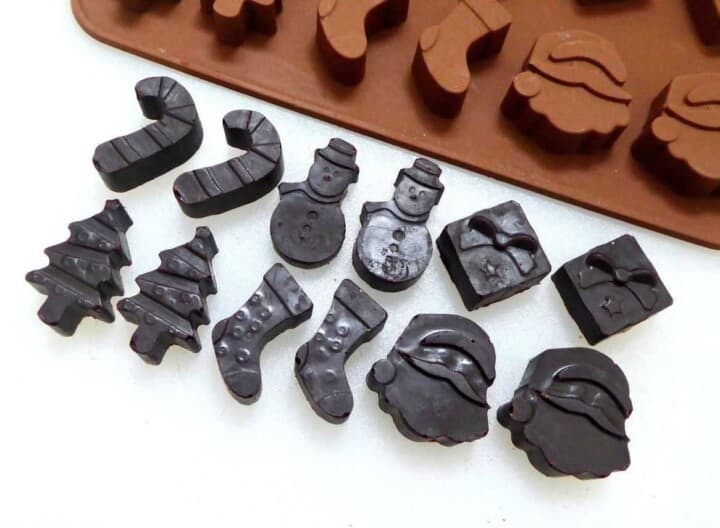 27. Dairy free Christmas chocolate - The perfect, allergen friendly chocolate treat for everyone to enjoy!
This 2-ingredient chocolate candy is super easy to make, and free of all major allergens.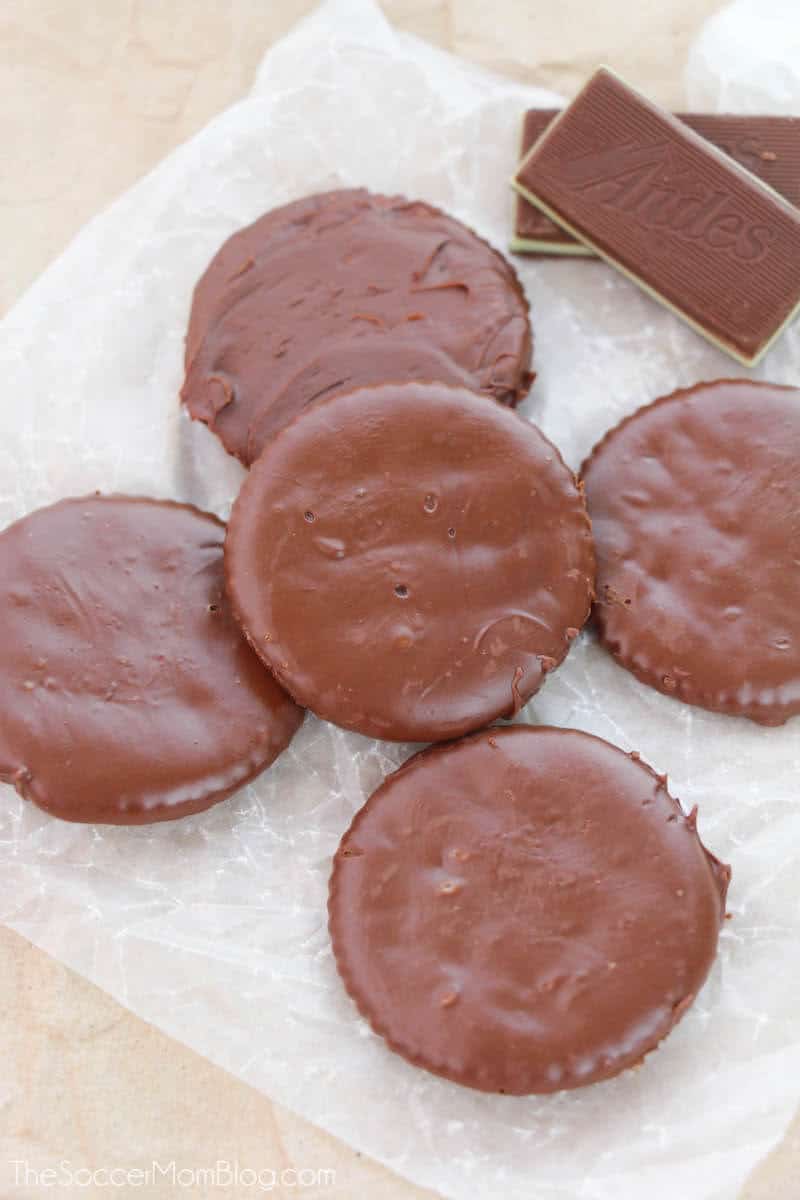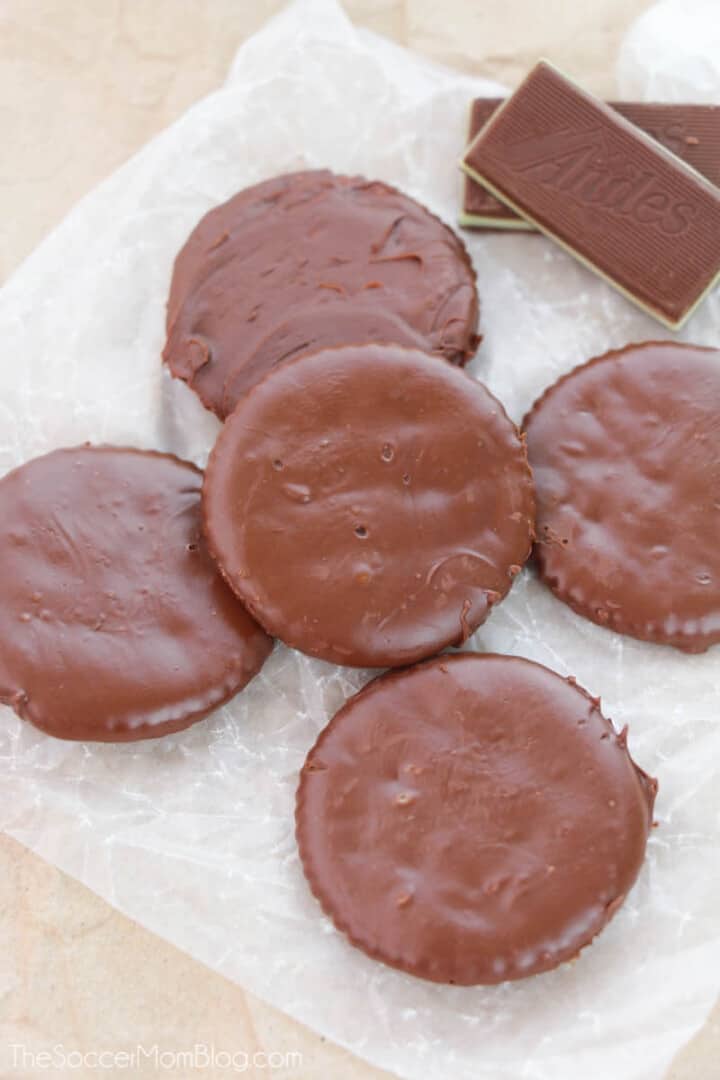 28. Homemade Thin Mints with Ritz Crackers - never wish for Girl Scout Cookies again with this easy to make recipe.
These homemade thin mints are made with just Andes chocolate mints and Ritz crackers!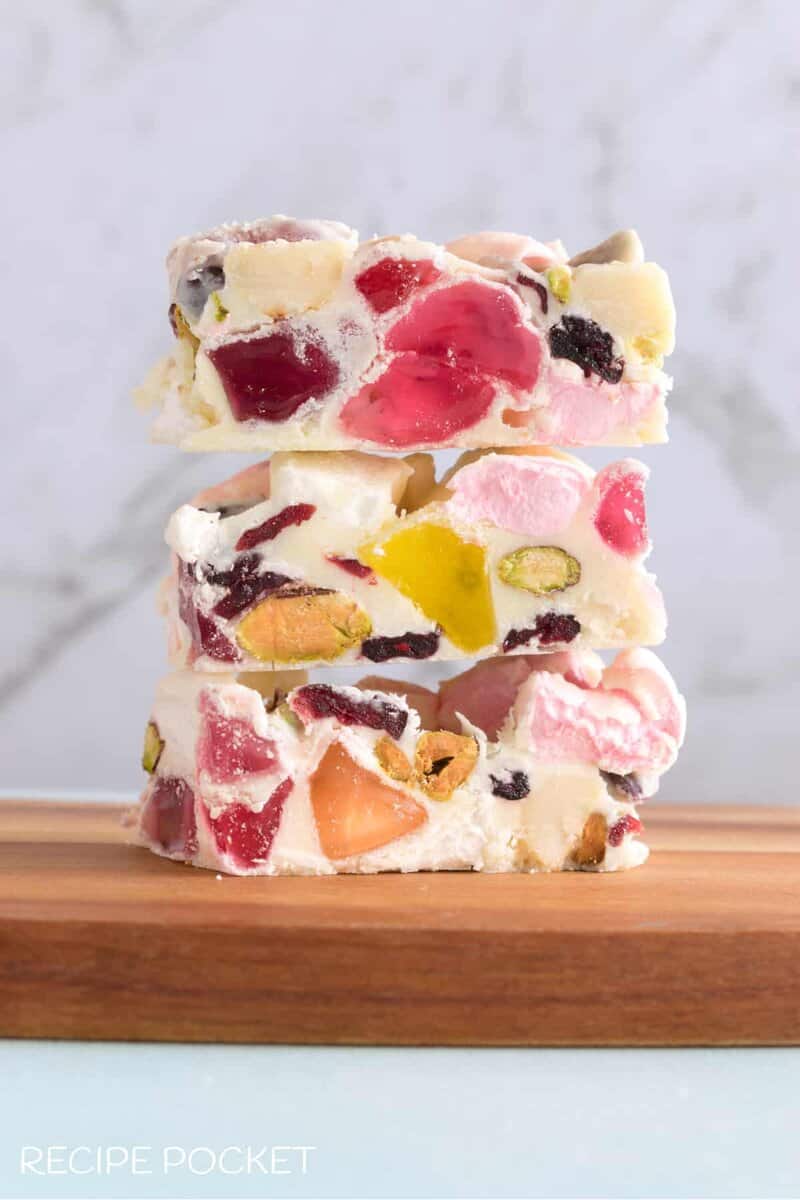 30. White Chocolate Rocky Road - these candies are super fun and colorful to serve at your Christmas Party.
Loaded with nuts, cranberries, fruit jellies, and marshmallows these candies are really tasty!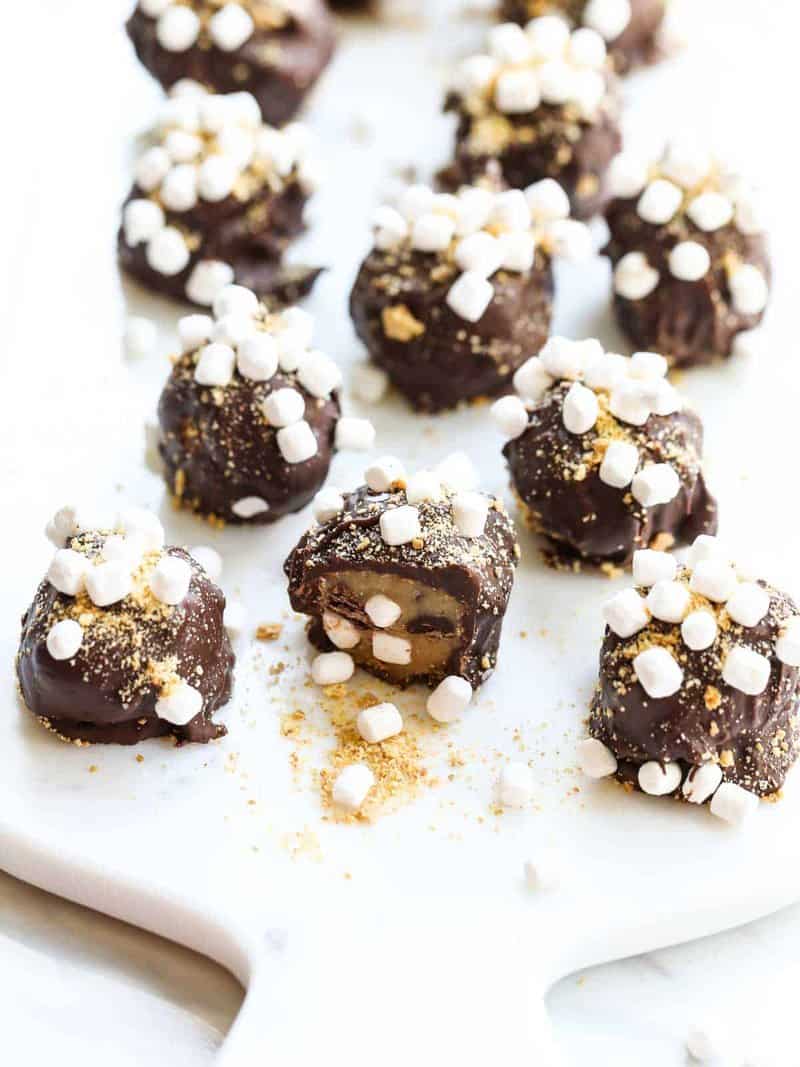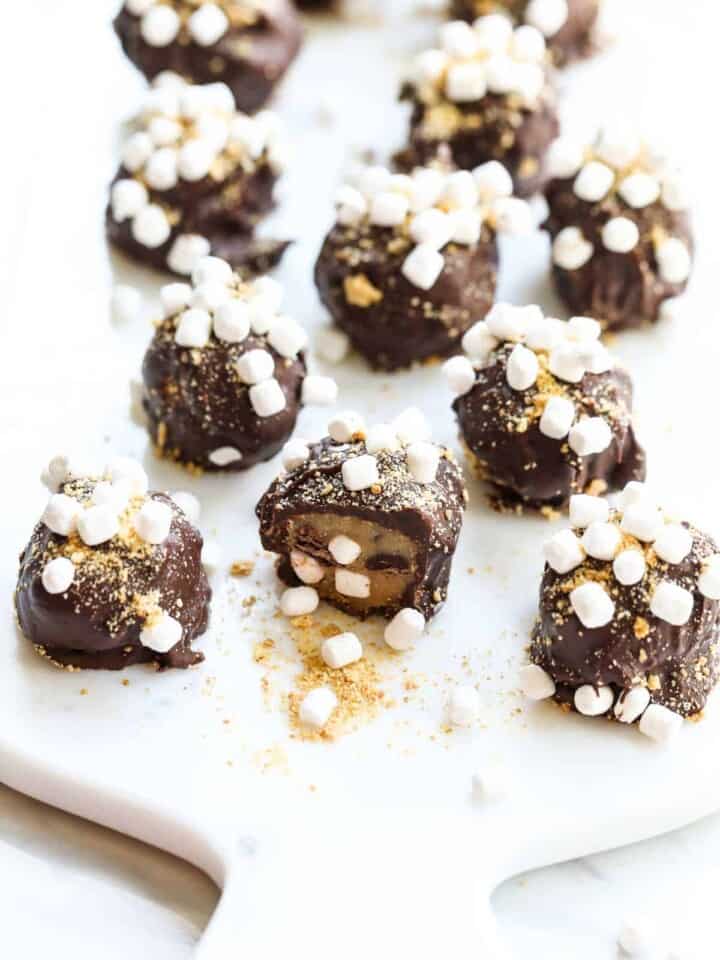 31. S'more Cookie Dough Truffles - S'mores made into a truffle?? Yes, I'll take a few please!
Edible cookie dough mixed with chocolate chips and marshmallows and rolled in crushed graham crackers make these truffles an amazing Christmas treat.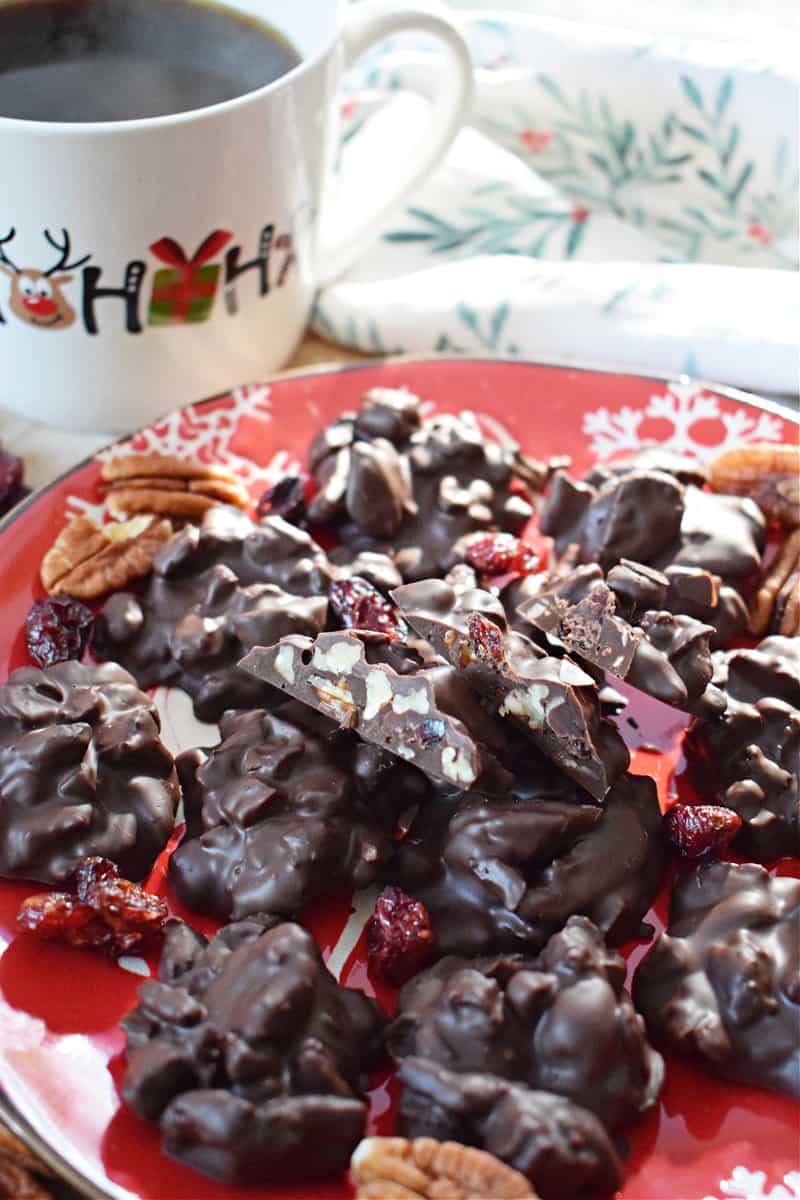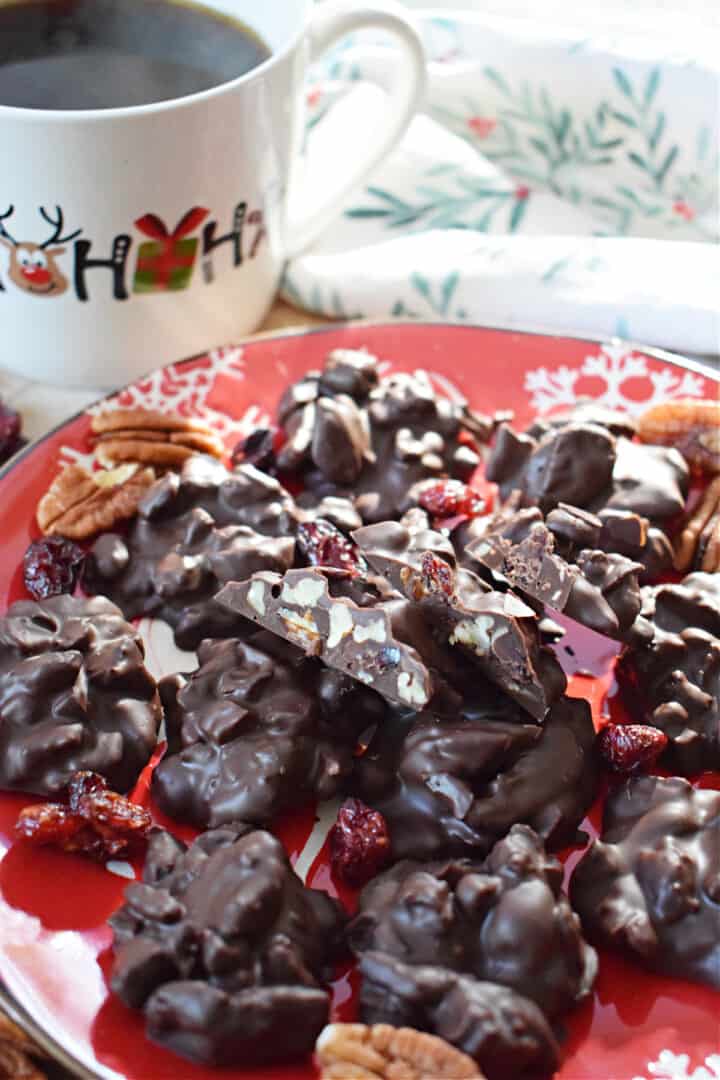 32. Chocolate Pecan Cranberry Clusters - Pecan clusters are a classic holiday treat.
Add pecans and cranberries to the recipe, and you have the perfect holiday treat!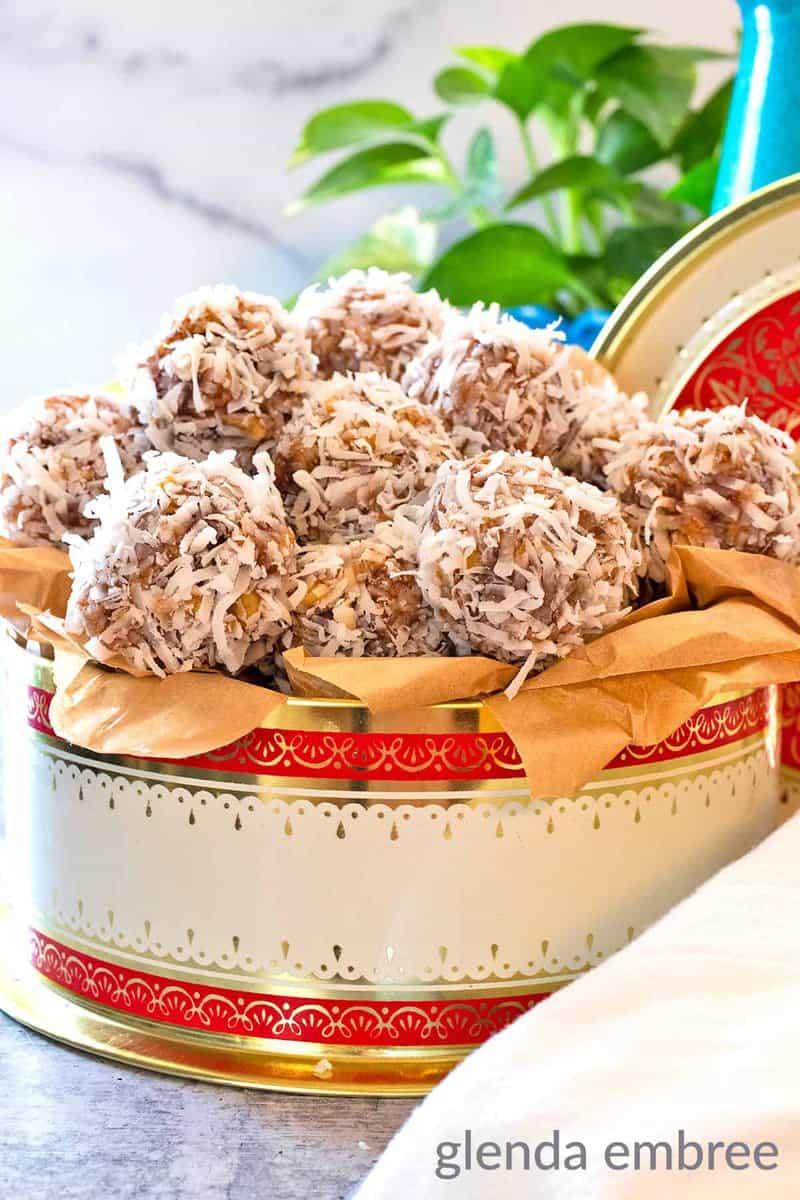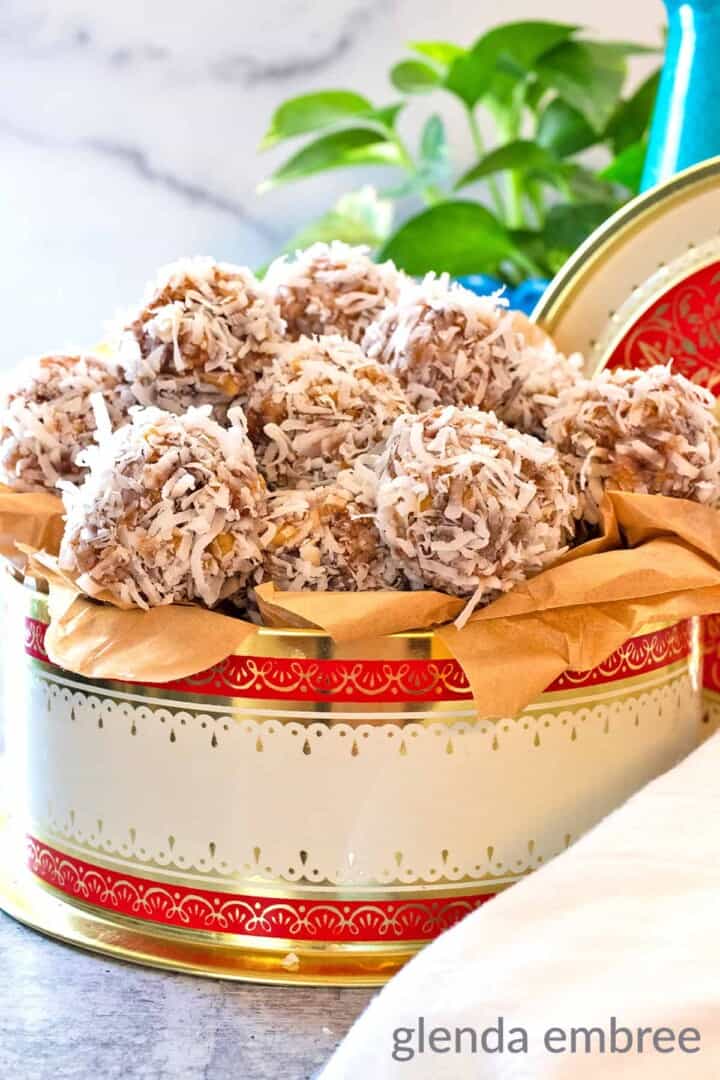 33. Date Balls with Walnuts and Coconut - Easy, no bake Date Balls are soft, not too sweet and utterly delicious.
The walnut crunch is a tasty textural contrast to the creamy date centers. They're little gluten free and dairy free bites of happiness!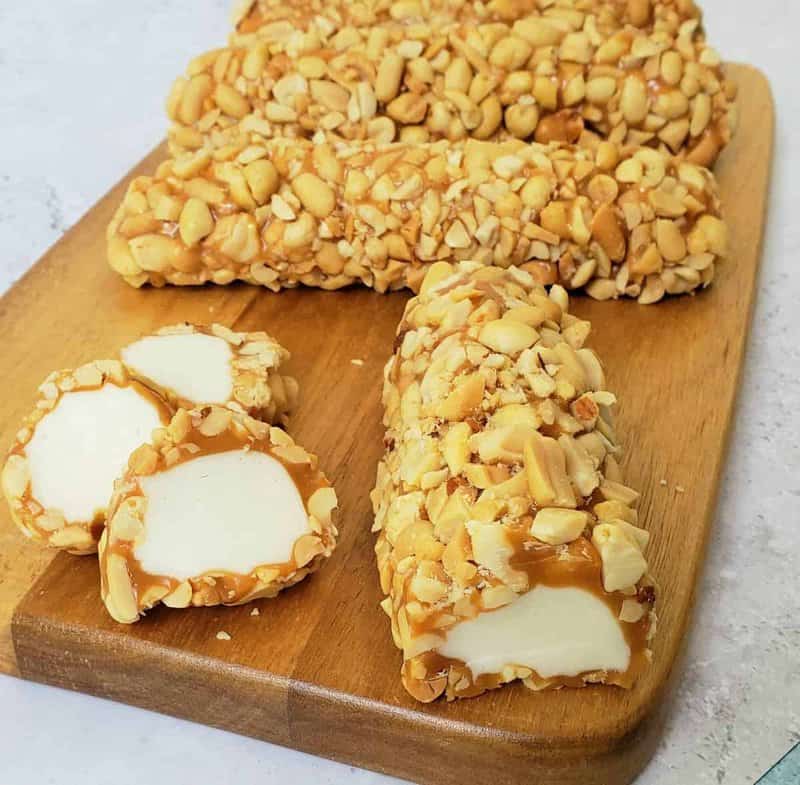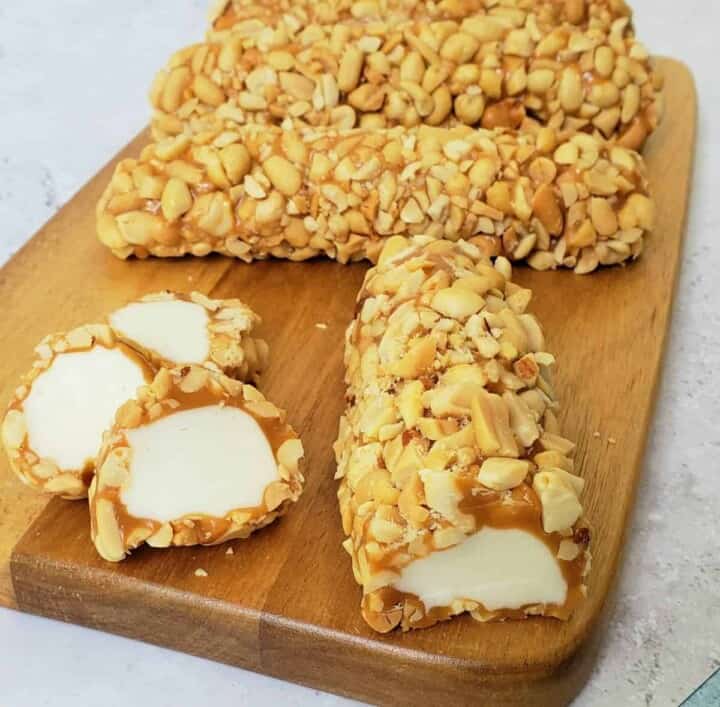 34. Shortcut Salted Caramel Nut Rolls - An easy to make nougat make these nut rolls a great Christmas snack.
These are great served whole, or sliced to go a long way at your Holiday gathering.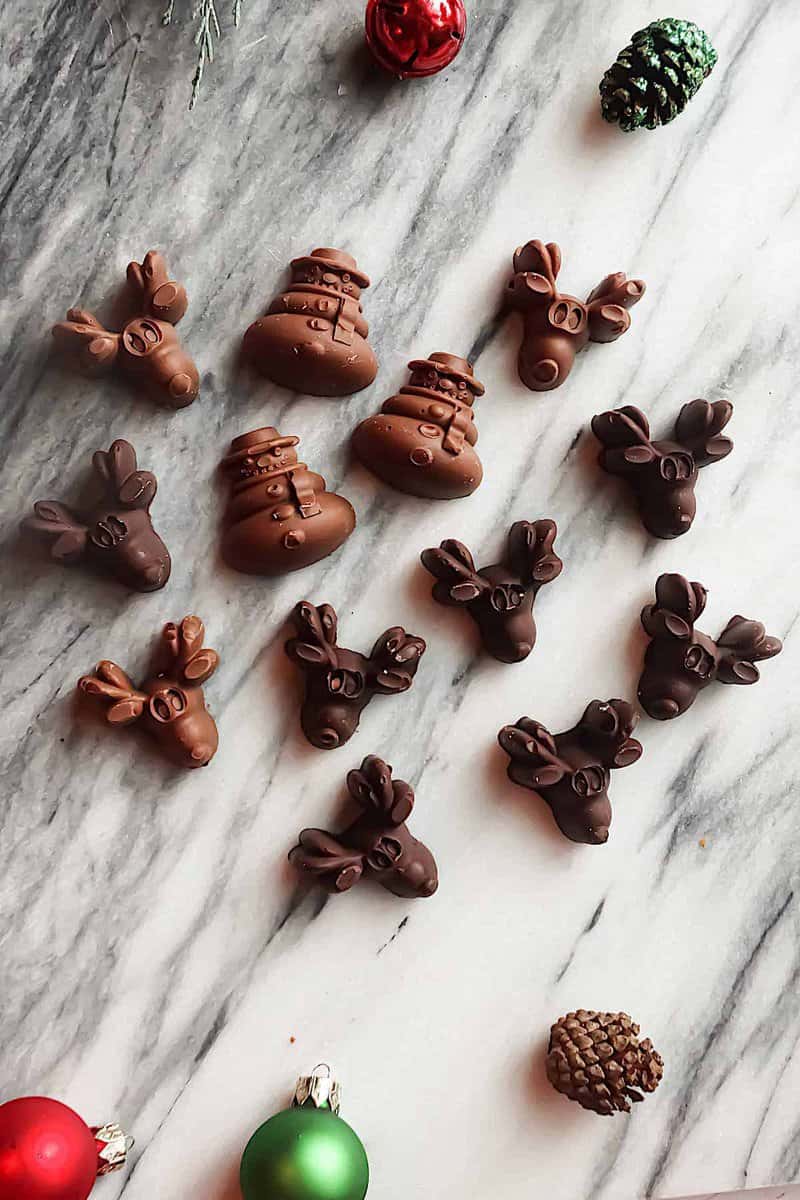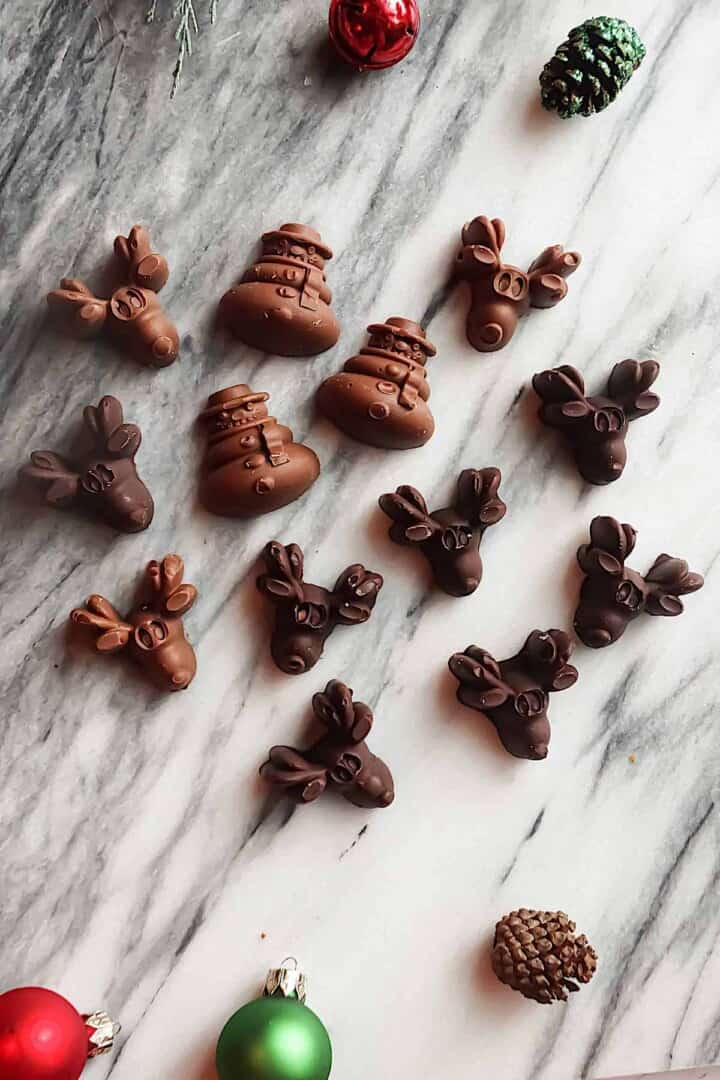 35. Homemade Chocolate Christmas Candy - Easy to make Christmas Chocolates everyone will enjoy!
Make a lot so people can have more than just one!
I hope you all enjoyed this round-up of some of the best Christmas Candies I have found.
If you tried any of my recipes, I would love to hear from you, leave me a comment below. You can also connect with me on FACEBOOK, INSTAGRAM, and PINTEREST. I would love for you to follow along and discover more amazing recipes.
Show me what you are making, use hashtag #TDOARH

Recipe Box