This winter throw a Hot Chocolate Party! This Hot Chocolate Bar will be the talk of the party. Everyone will be excited to make custom hot chocolates loaded with everything you could want to be in hot chocolate!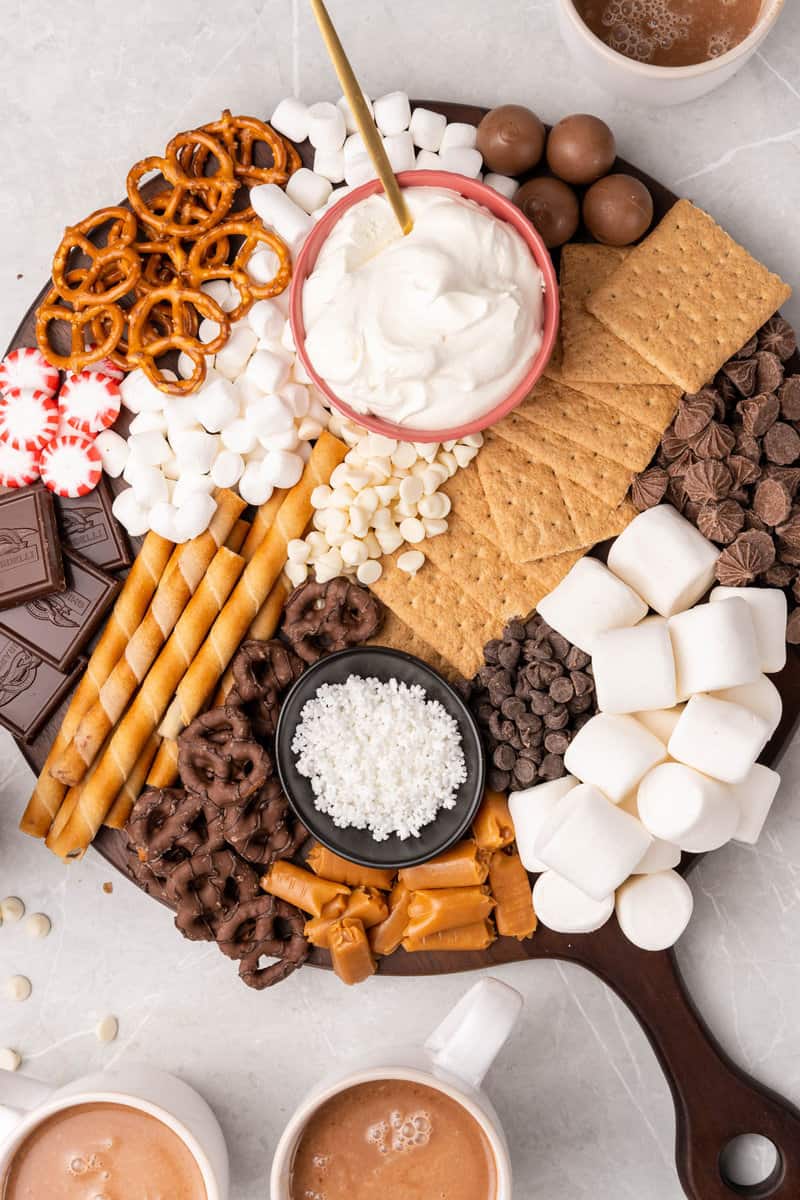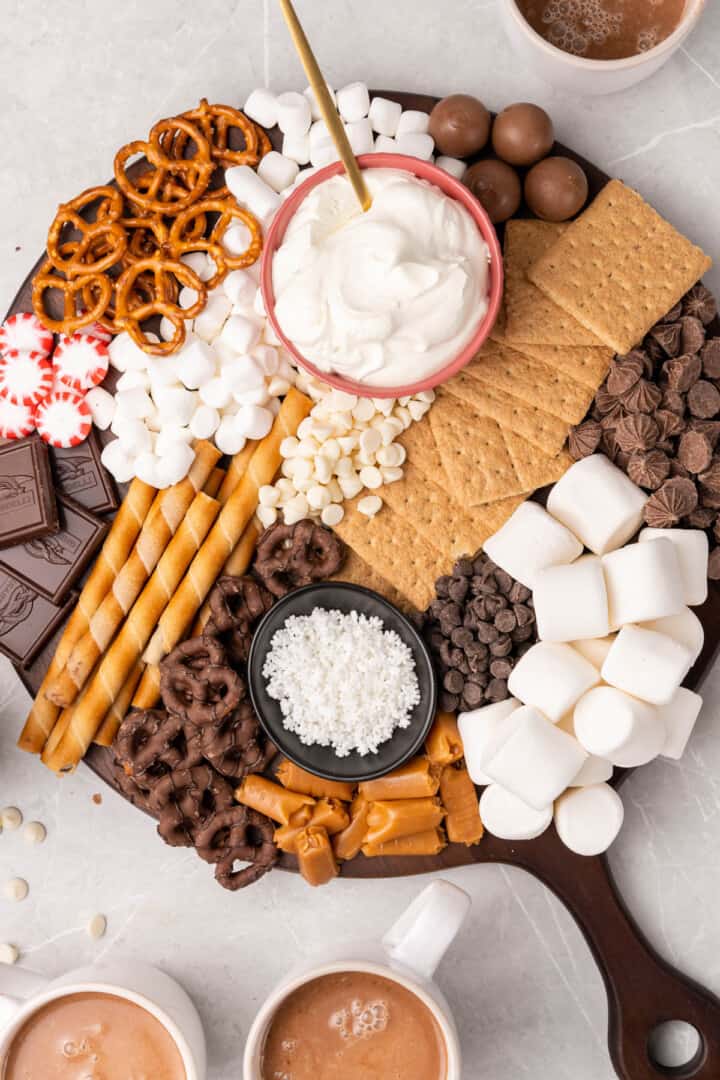 This winter be the party host everyone is talking about! There are a lot of great party recipes on my blog for you all to try out, like my Easy Charcuterie Board.
Well take your party to the next level! Serve up a Hot Chocolate Bar! This bar will be a big hit at your party. People will love being able to make custom hot chocolates!
How to make a Hot Chocolate Bar:
Your Hot Chocolate Bar can be made however you want! The one great thing about this is, you can't have enough items to add and enjoy with your hot chocolate!
Serve your favorite toppings like whipped cream, marshmallows, and sprinkles.
Add some candies like extra chocolate chips, chocolate squares, or biscotti cookies. I even added some toffee and pretzels to dip in your hot chocolate.
Have fun with it, and remember the more options there are the more fun it is to make a hot chocolate!
Ingredients:
Every hot chocolate bar will be different. Here are some of the things I used for this.
Marshmallows - regular, mini, or jumbo work great!
Peppermints -  or Candy Canes are great for a minty flavor!
Chocolate Chips - I used milk chocolate chips and white chocolate chips.
Whipped Cream
Graham Crackers - perfect for dipping in the hot cocoa.
Caramels
Pretzels - I used regular and chocolate covered pretzels to dip in the cocoa.
Pirouette Cookies
Chocolate Candies - I used Ghirardelli Chocolate Squares, Chocolate Morsels, and Lindt Candy Truffles.
Sprinkles - any kind will work!
Hot Chocolate - Look below for a great hot chocolate recipe, or you can use packets if it is easier for your party.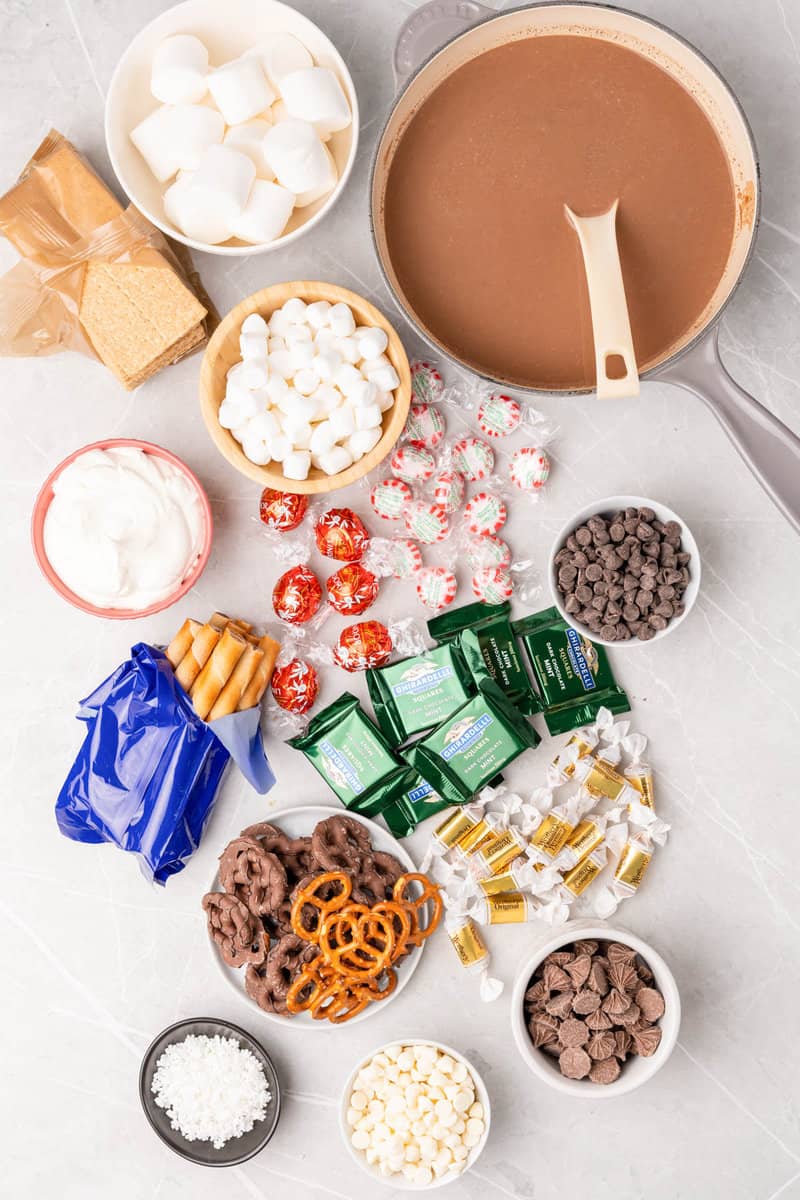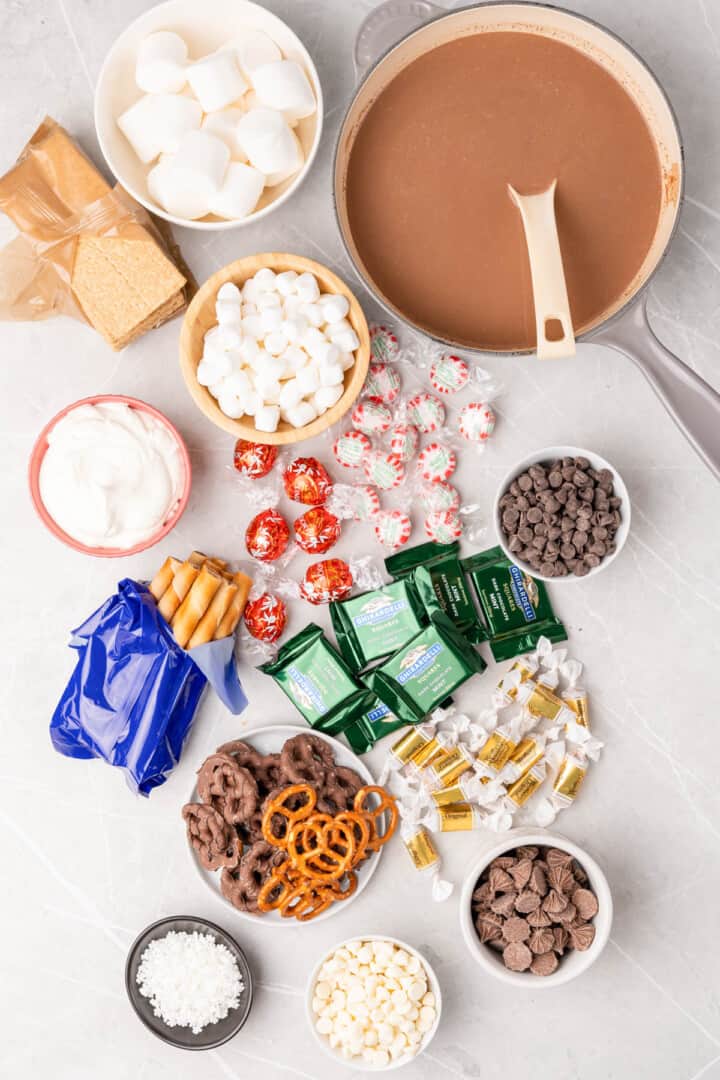 How to make a great Hot Chocolate:
I think my Slow Cooker Hot Chocolate is great for this recipe. It can also be made on the stovetop.
Ingredients for Hot Chocolate:
Sweetened Condensed Milk
Heavy Whipping Cream - The heavy creamy really makes the hot chocolate super creamy.
Milk - I used 2% milk but you can use whatever you have.
Vanilla Extract
Milk Chocolate Chips
Step One - Put all ingredients for the hot chocolate in your slow cooker. Heat on low and mix frequently for about 3 hours before serving.
Step Two - Once it is hot and mixed well, serve into mugs with a ladle. Keep in the slow cooker on warm for the duration of the party.
Directions to making your Hot Chocolate Bar:
Step One - Assemble ingredients onto board or bar. Use small bowls and spoons for whipped cream and sprinkles.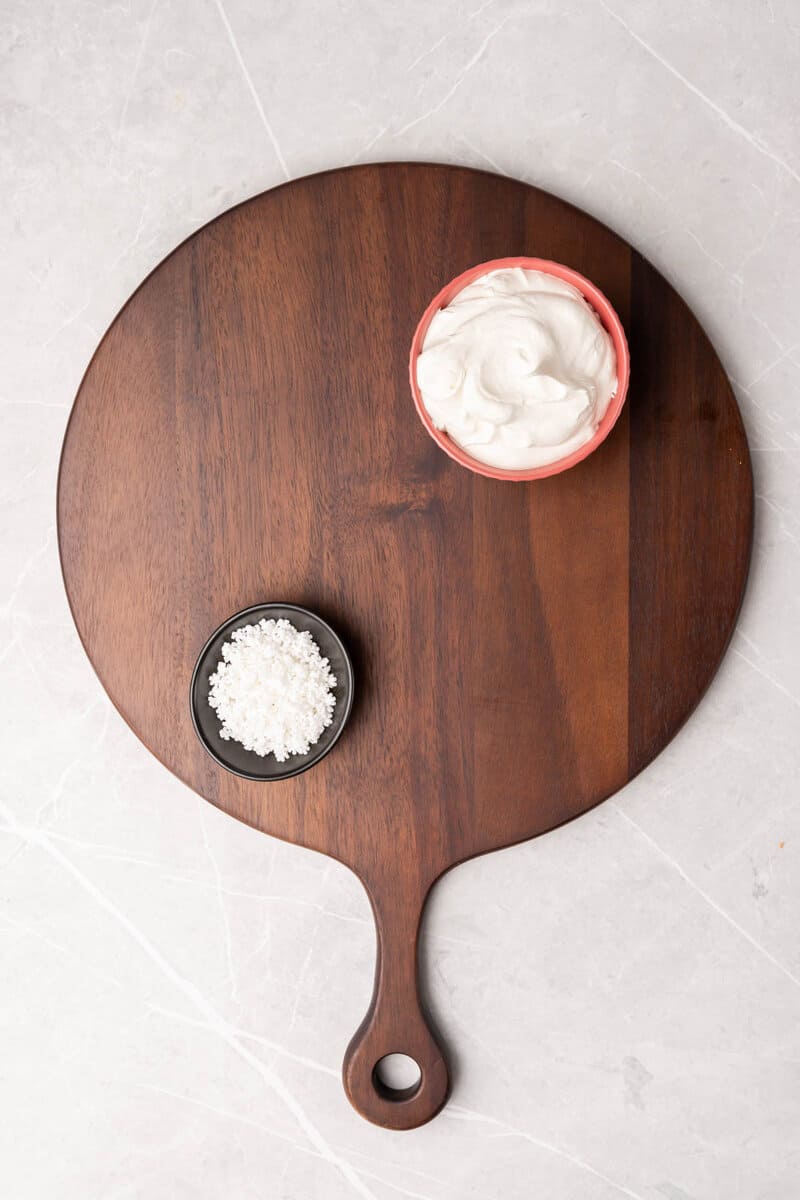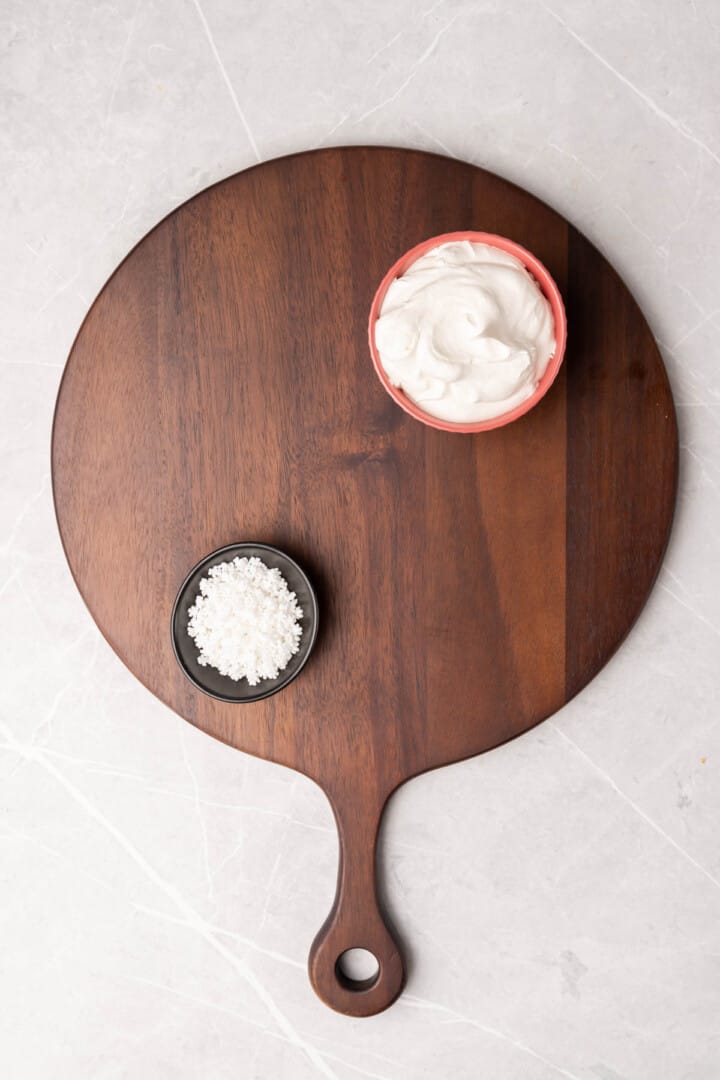 Step Two - Spread out the larger items first like graham crackers, cookies, and jumbo marshmallows.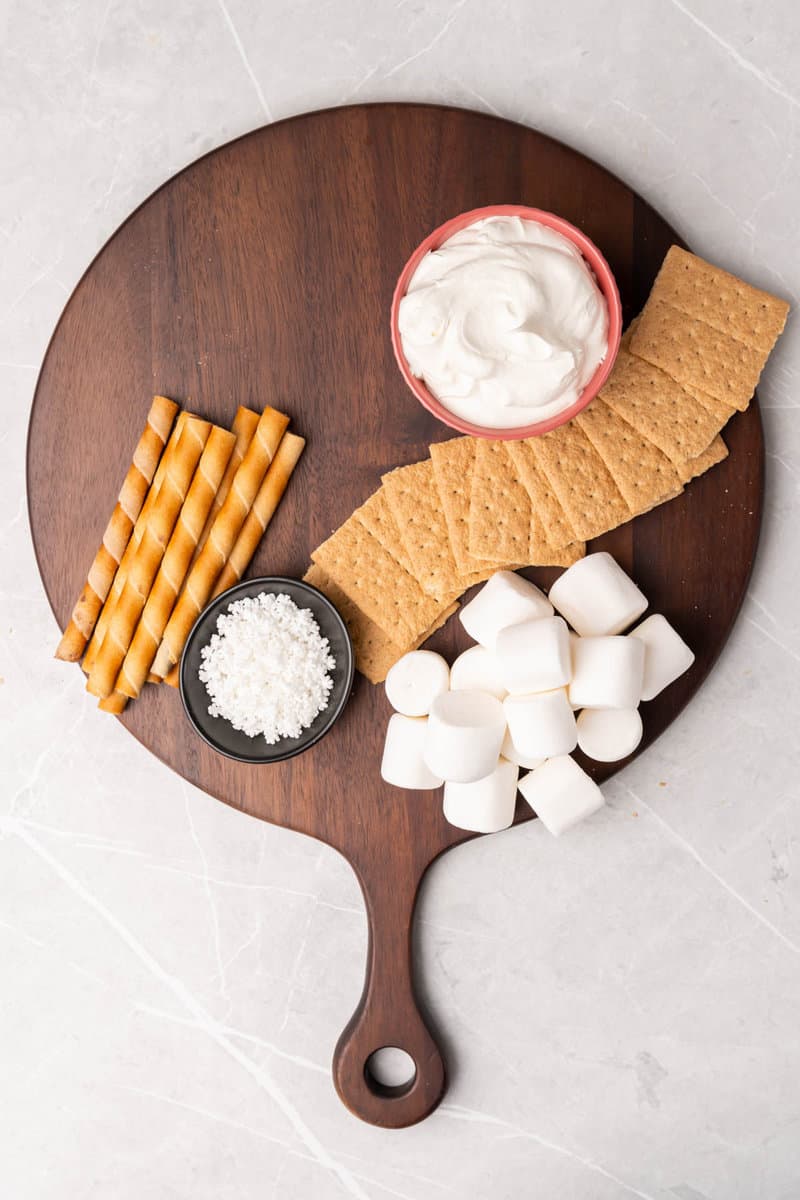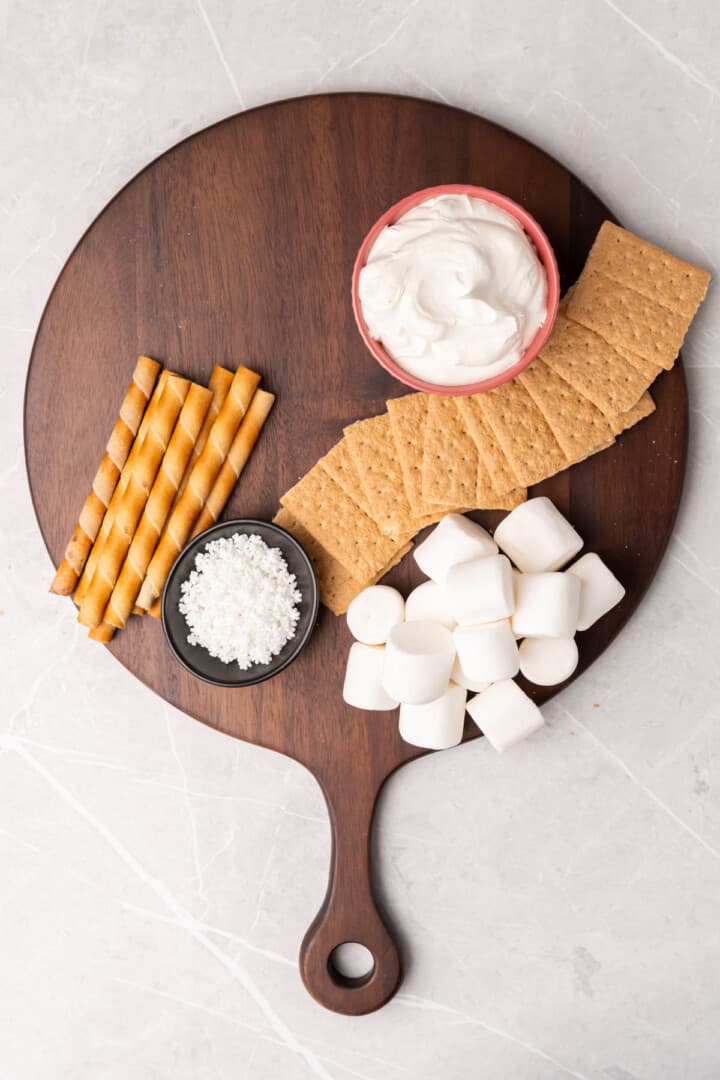 Step Three - Fill in the gaps and edges with the smaller items like the pretzels, chocolate squares, chocolate chips, and marshmallows.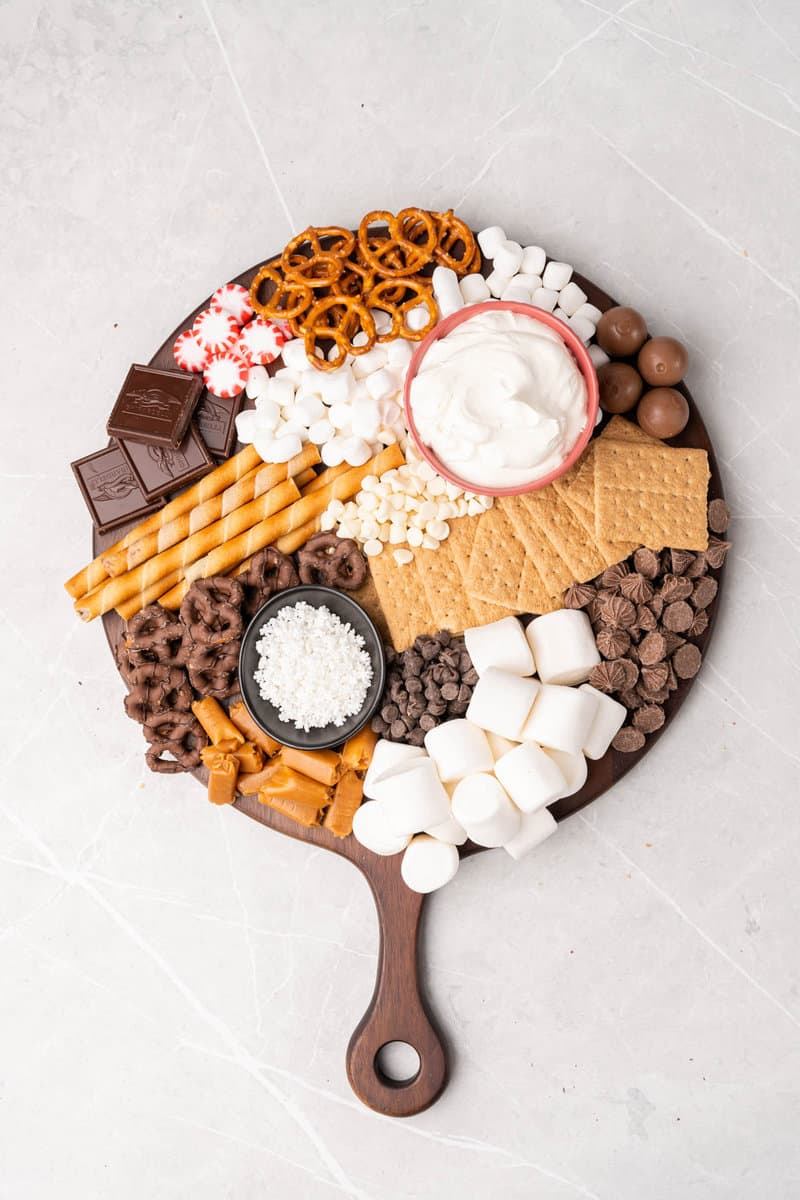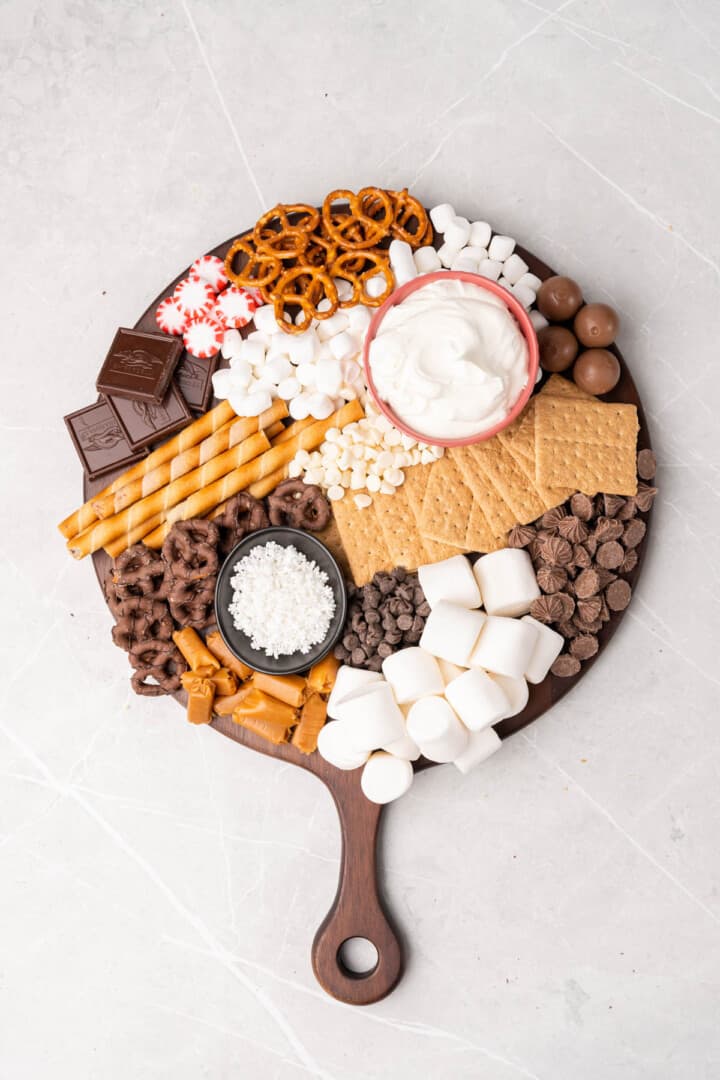 How to set up a hot chocolate bar:
Make it flow: You want to set up the bar so that everything flows together well.
Start by having your mugs, spoons, and any other utensils people may need ready at the head of the bar.
Serving the hot chocolate: Next you want to have your hot chocolate available.
Whether you are using a crockpot or made it on the stove top or have a hot kettle of water so you can make your hot chocolate mixes this needs to be the next step.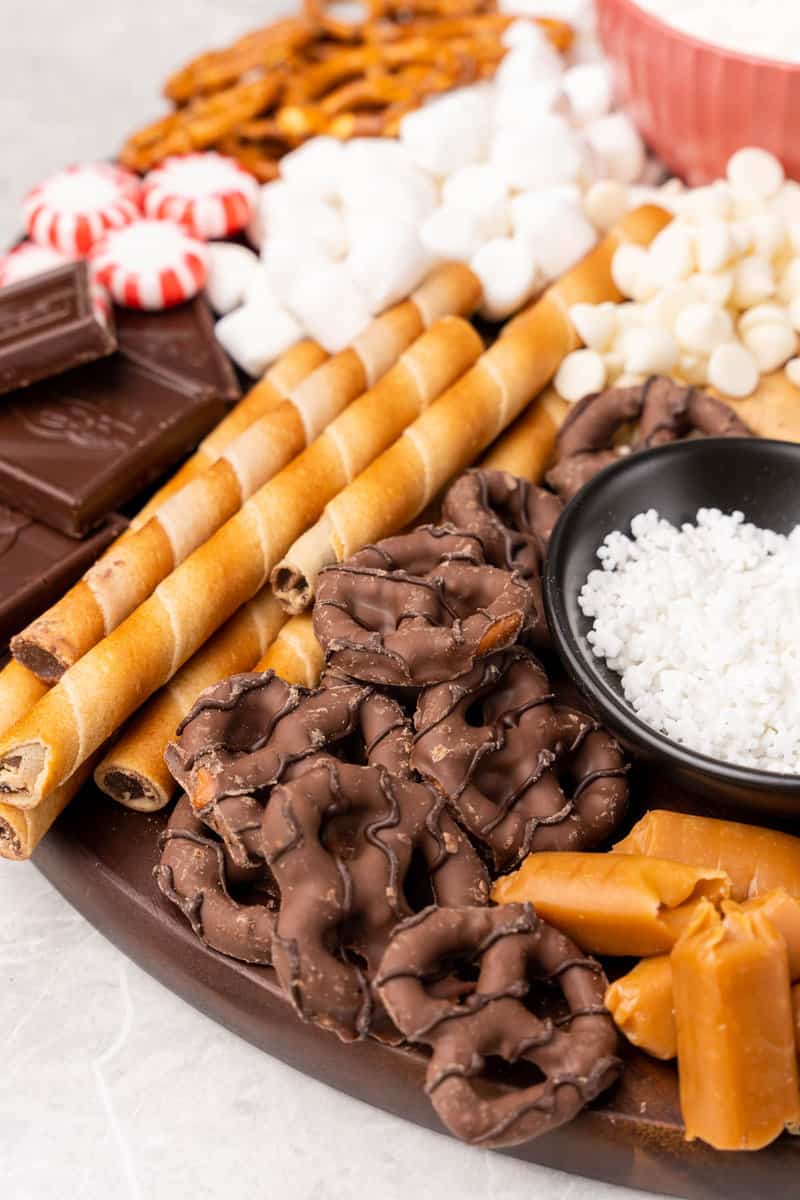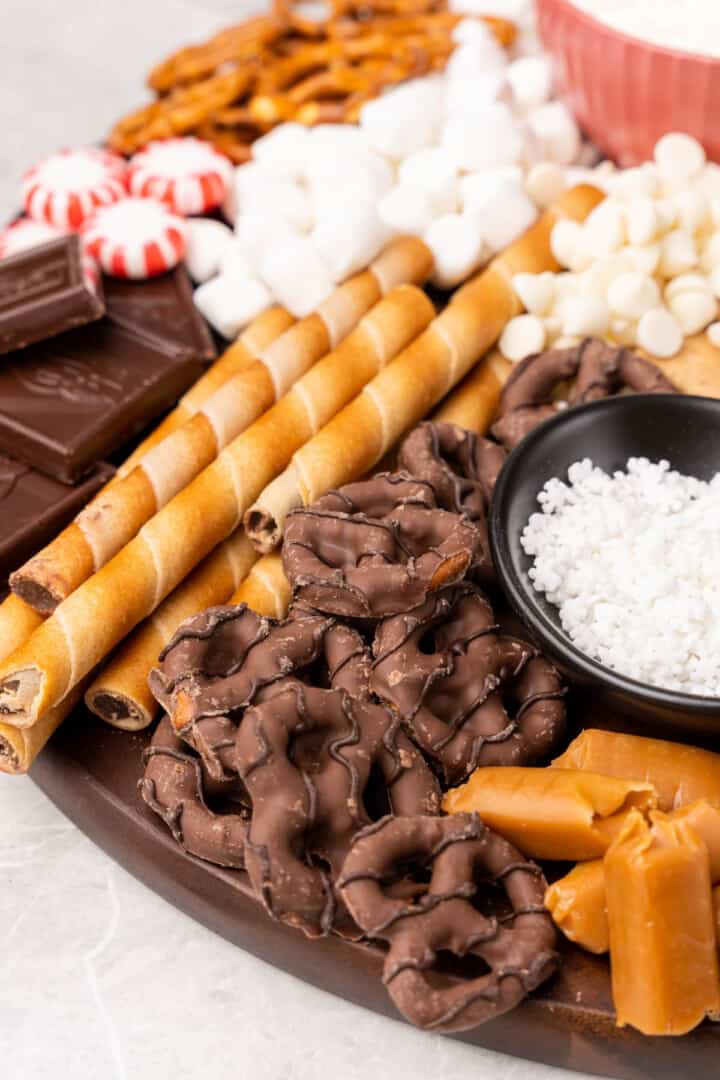 Finally, when setting up your hot chocolate bar, have your Hot Chocolate Charcuterie Board set up at the end. Allow people have a good amount of room to get what they want.
Make sure there are utensils available for people to use in scooping and getting the hot chocolate add-ons.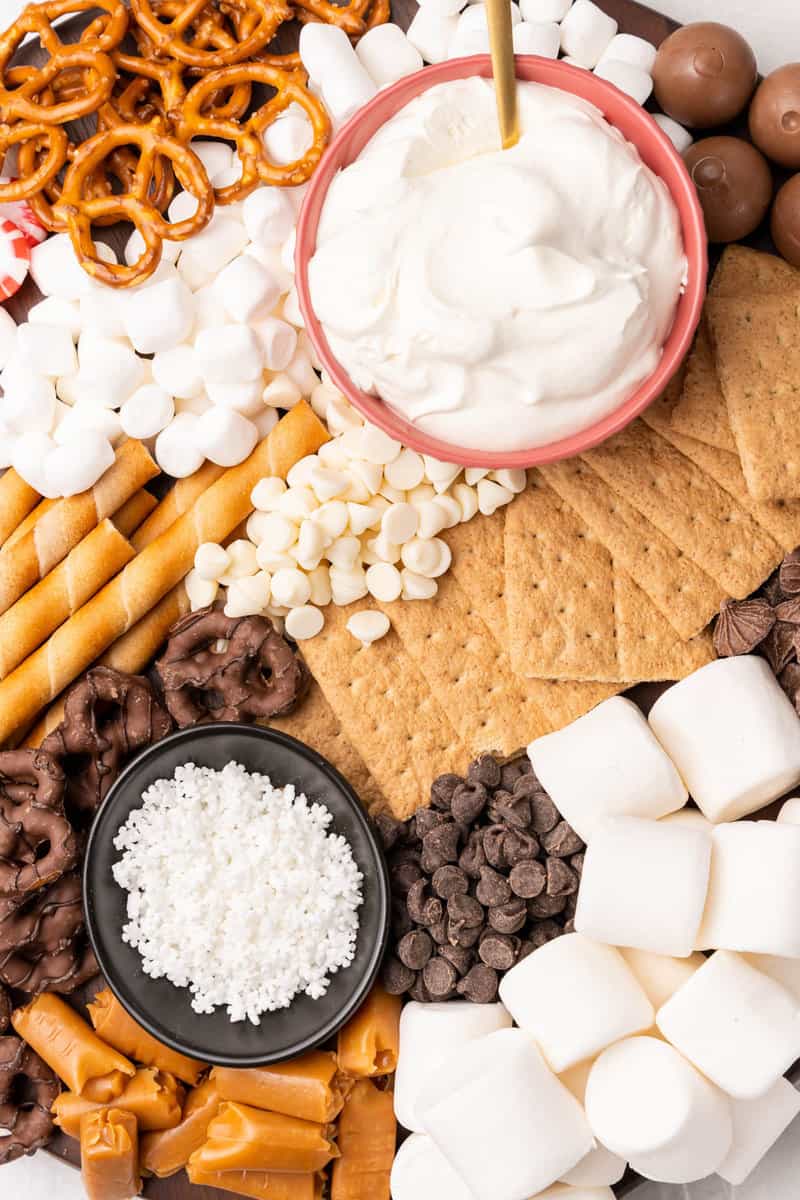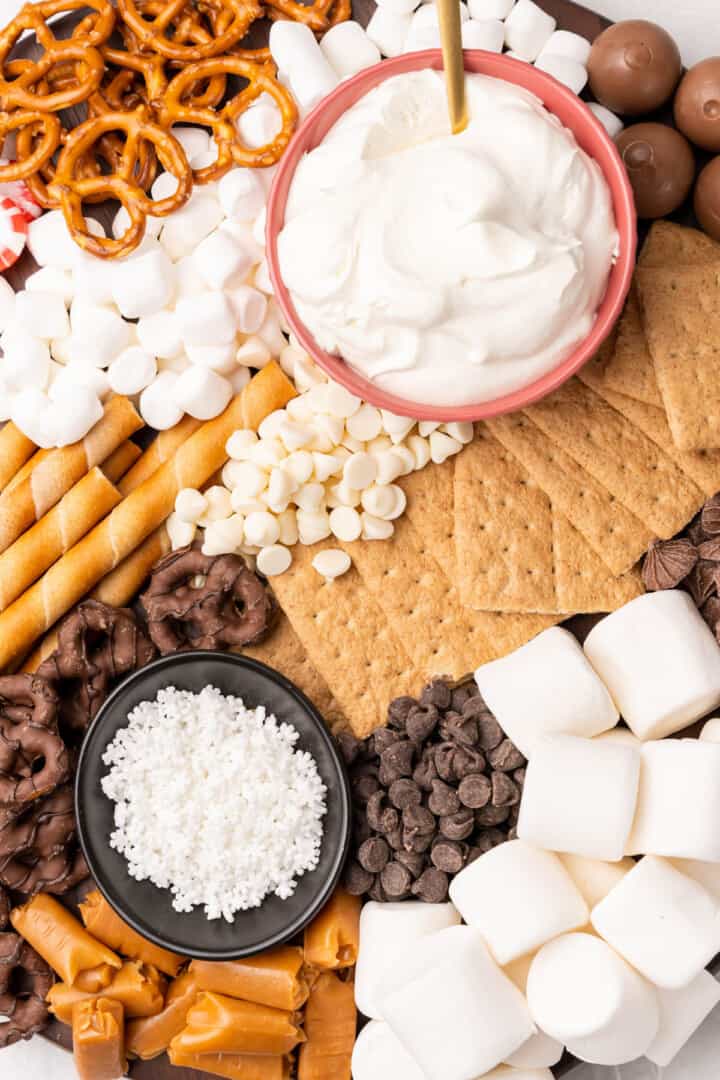 Keeping your hot chocolate warm during the party:
The best way is making the hot chocolate in a slow cooker, so it can stay hot throughout the party.
Or you can make it on the stovetop and then transfer it to a slow cooker if you prefer to do that.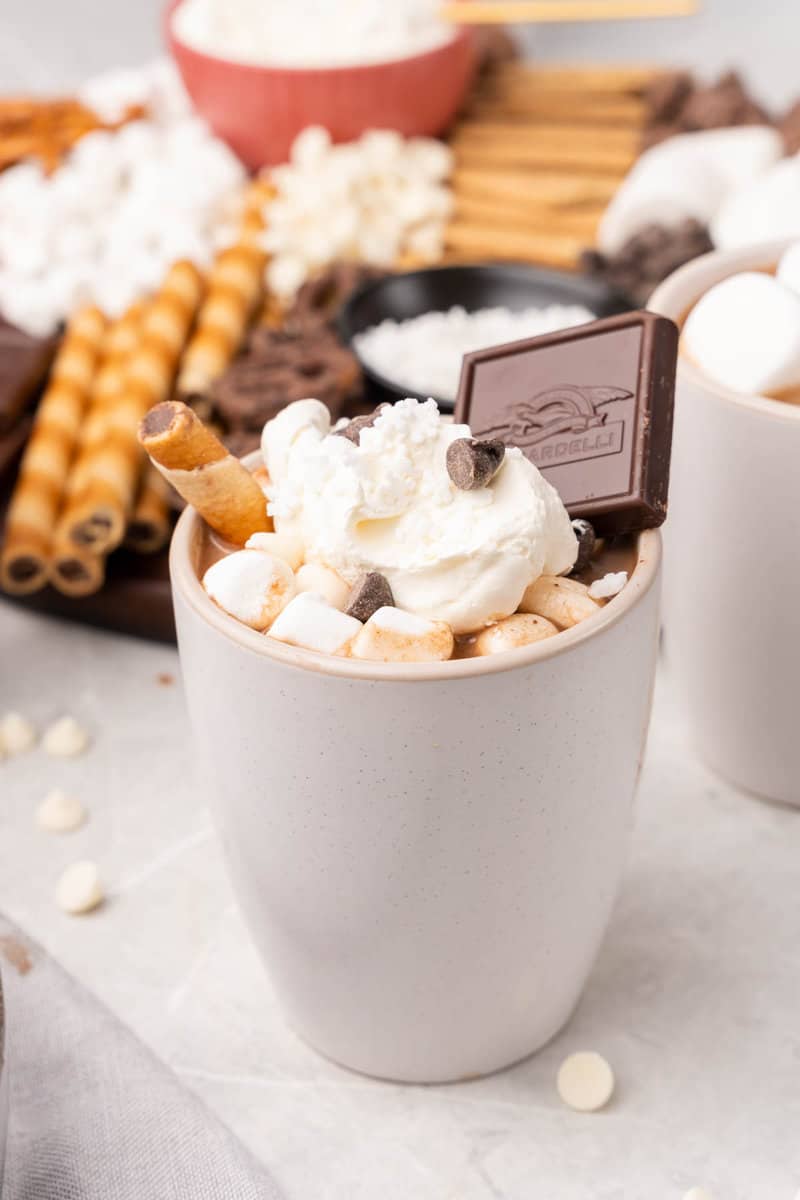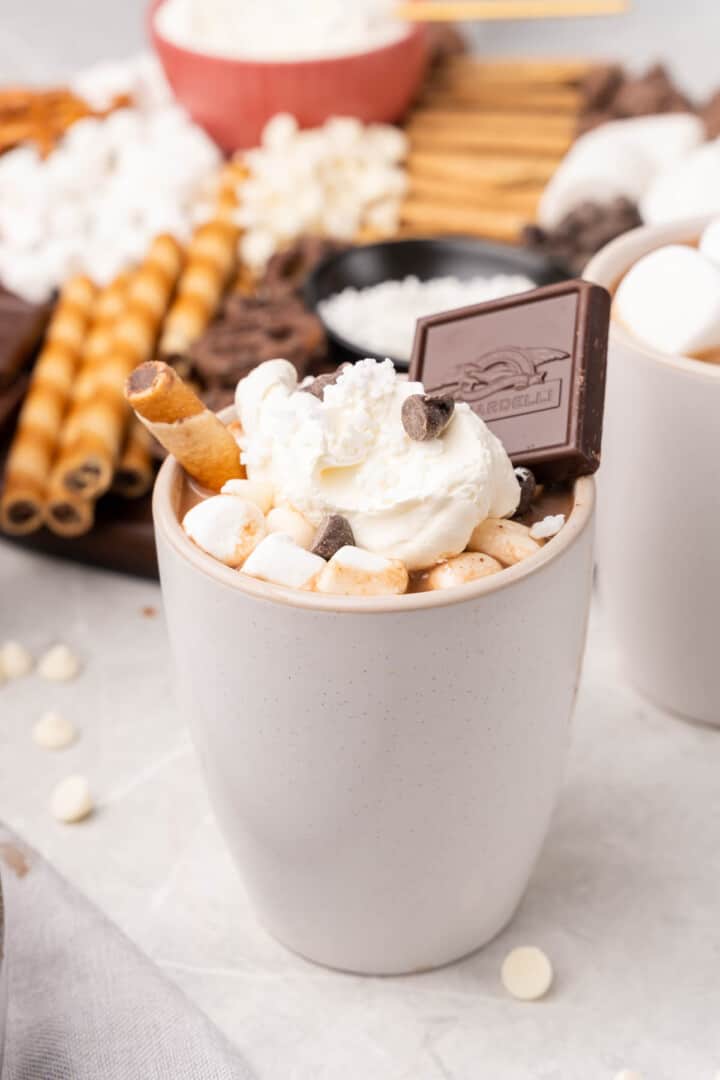 If you want people to be able to enjoy hot, Hot Chocolate the entire party, you may even have to heat up some more in the middle of the party.
I would recommend using the stove top recipe for that, and then add it back to your slow cooker. It will be ready faster that way.
Or just make a double or triple batch in your slow cooker before the party!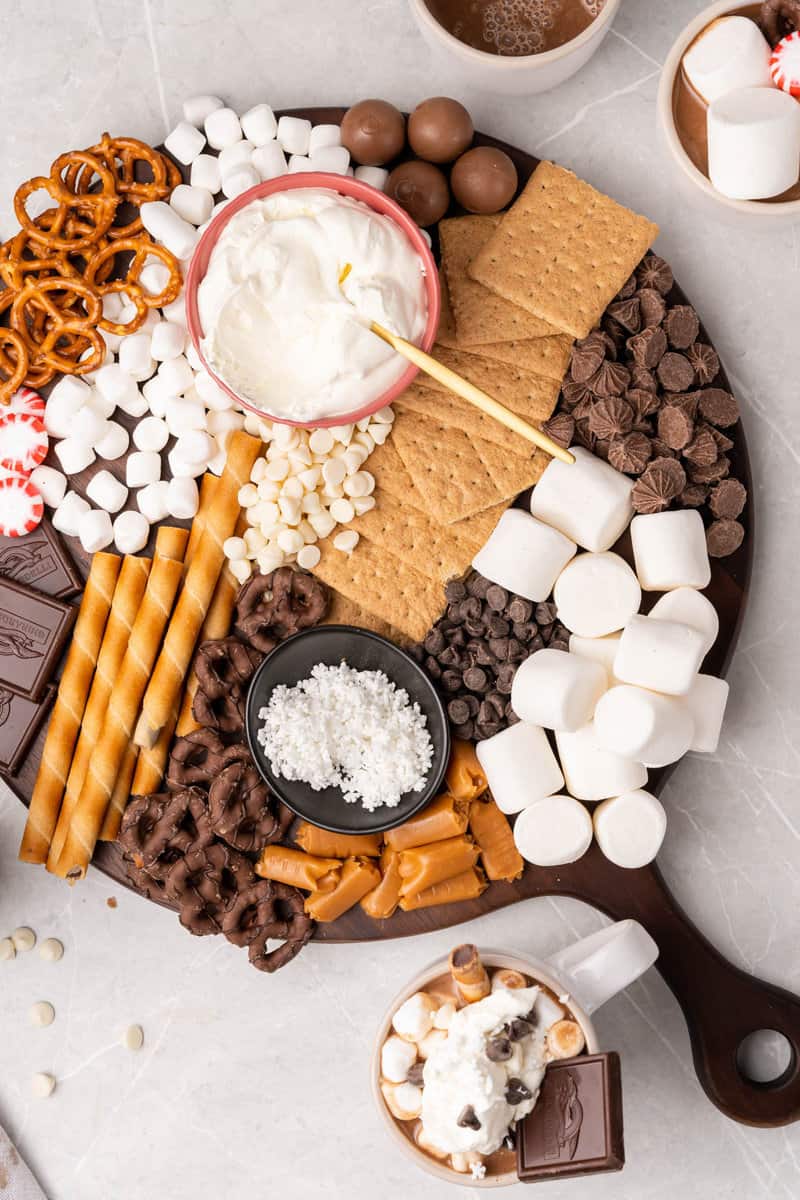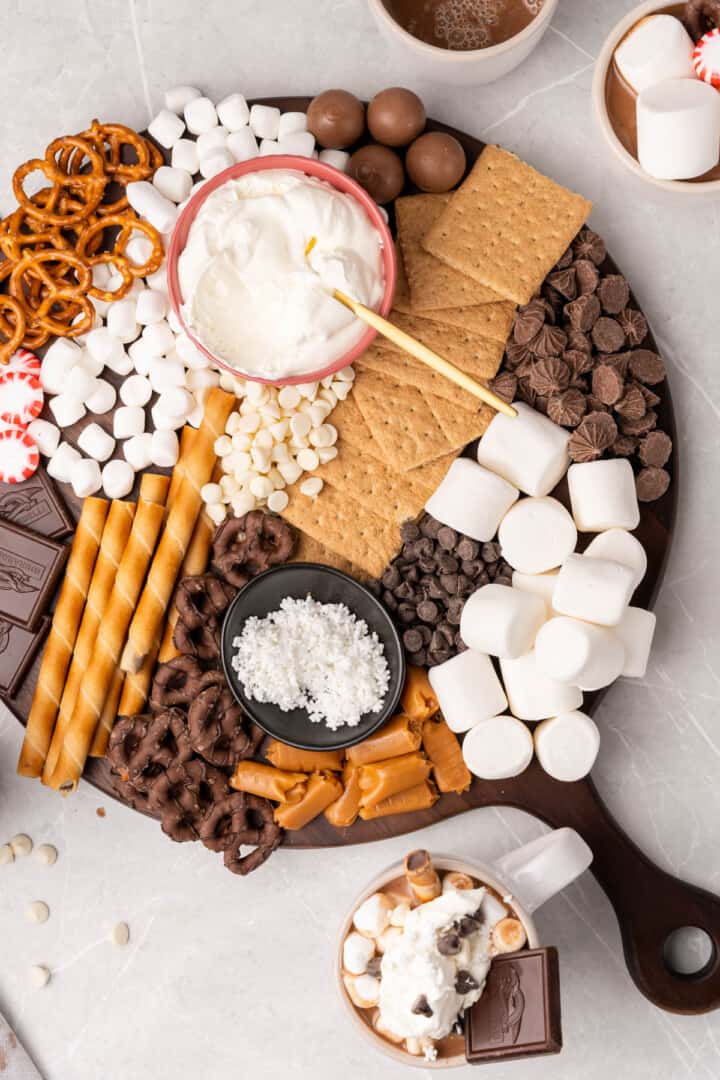 Try some of my other favorite Hot Chocolate recipes:
Frozen Hot Chocolate - Your favorite winter drink blended with ice into the perfect winter drink! This Frozen Hot Chocolate is the perfect winter time treat. It may be cold outside, but this Frozen Hot Chocolate can really bring a warm smile to the face of anyone who drinks it!
Peppermint Hot Chocolate - When winter comes, peppermint comes with it too! Move over Pumpkin Spice, Peppermint is here! This Peppermint Hot Chocolate is the perfect winter and holiday drink. Enjoy with marshmallows and a candy cane.
Pumpkin Spice Hot Chocolate - This Pumpkin Spice Hot Chocolate is rich and creamy and made with real pumpkin puree. It is perfect for the cool evenings, sitting down with a good book, or sharing with friends!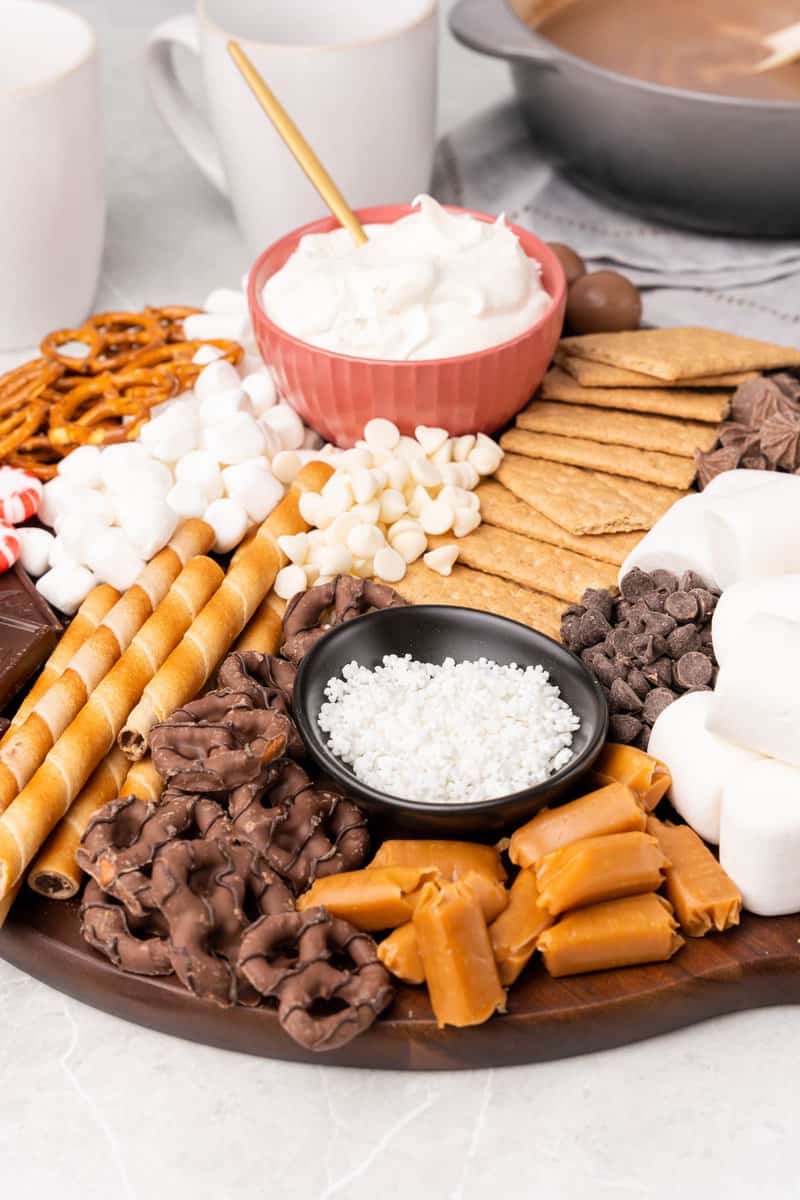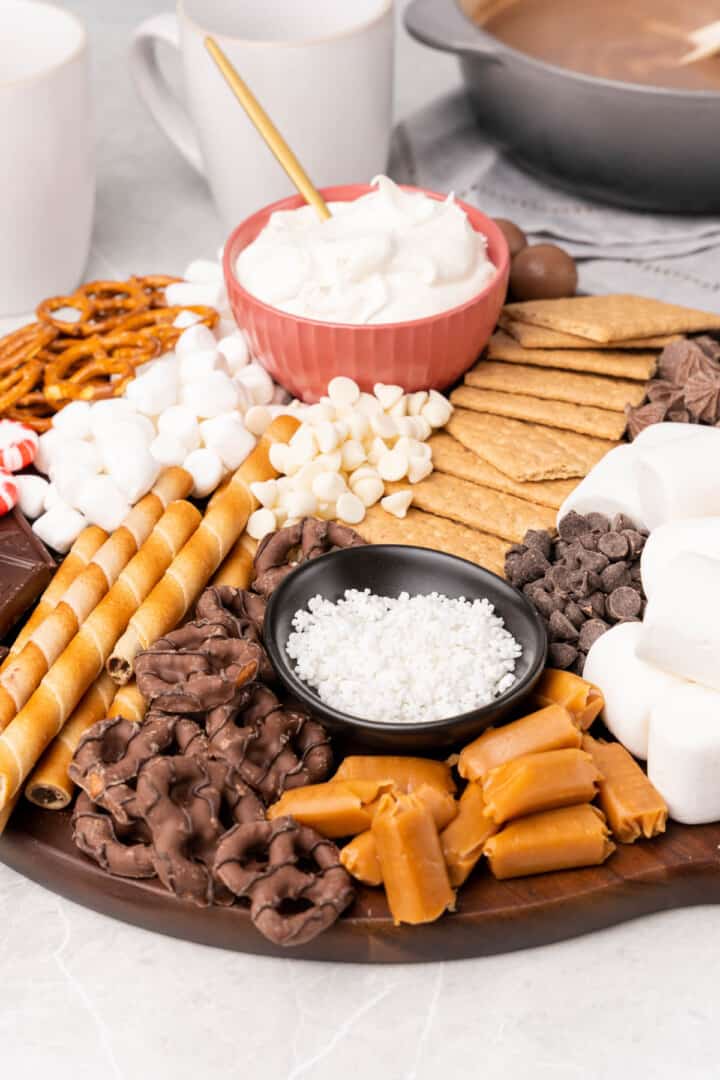 If you tried any of my recipes, I would love to hear from you, leave me a comment below. You can also connect with me on FACEBOOK, INSTAGRAM, and PINTEREST. I would love for you to follow along and discover more amazing recipes.
Show me what you are making, use hashtag #TDOARH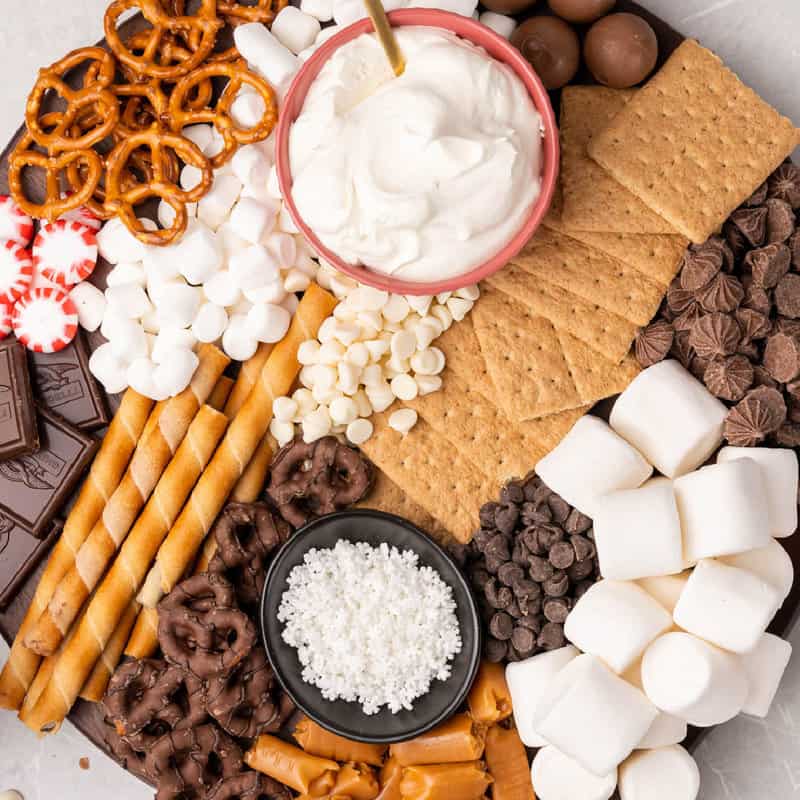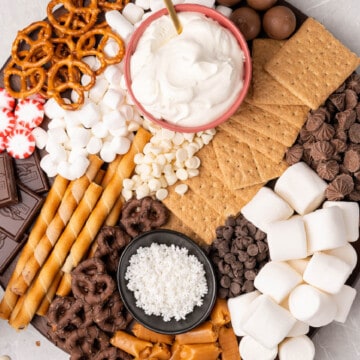 Hot Chocolate Bar
Ingredients
16

oz

marshmallows

(1 bag)

16

oz

mini marshmallows

(1 bag)

9

oz

peppermints

(1 bag)

1

cup

chocolate chips

1

cup

white chocolate chips

4

cups

whipped cream

3

oz

graham crackers

(1 package)

11

oz

caramels

(1 bag)

10

oz

pretzels

6

oz

Pirouette Cookies

(1 package)

chocolate candies

( I used ghirardelli chocolate squares, chocolate morsels, and Lindt candy truffles)

½

cup

festive sprinkles

hot chocolate
Instructions
Assemble ingredients onto board or bar. Use small bowls and spoons for whipped cream and sprinkles.