Creamy and full of flavor, Slow Cooker Creamy Chicken and Noodle Soup. 
Slow Cooker Creamy Chicken and Noodle Soup

I love chicken noodle soup. Fall and winter can bring colds and flues and when my family is sick I am always breaking out the slow cooker for some homemade chicken noodle soup. The best part, even when mama is sick I can still get this made pretty easily!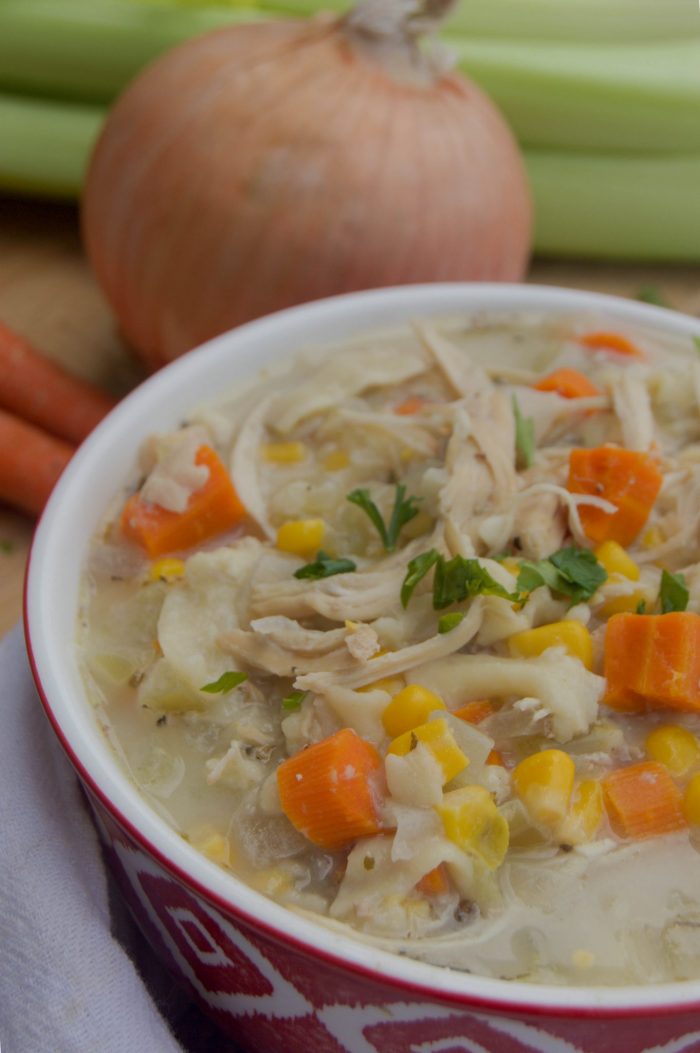 THE DIARY OF A REAL HOUSEWIFE TV
To make this soup a little different then the classic recipe I added flour and cream. About 30 minutes before the soup was done just add it in along with the noddles. To make sure the flour dissolves I removed about a cup of hot broth and placed it in a mixing bowl then whisked in the flour. Once it was well combined just add it to your soup along with the cream and noddles. Serve it with warm crusty bread and enjoy!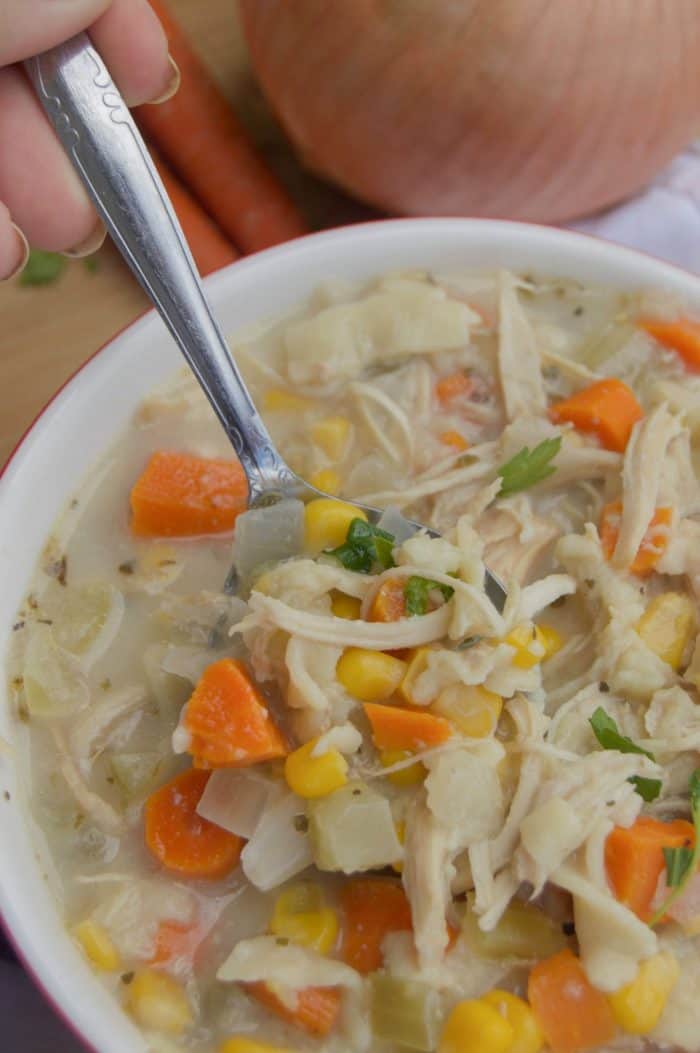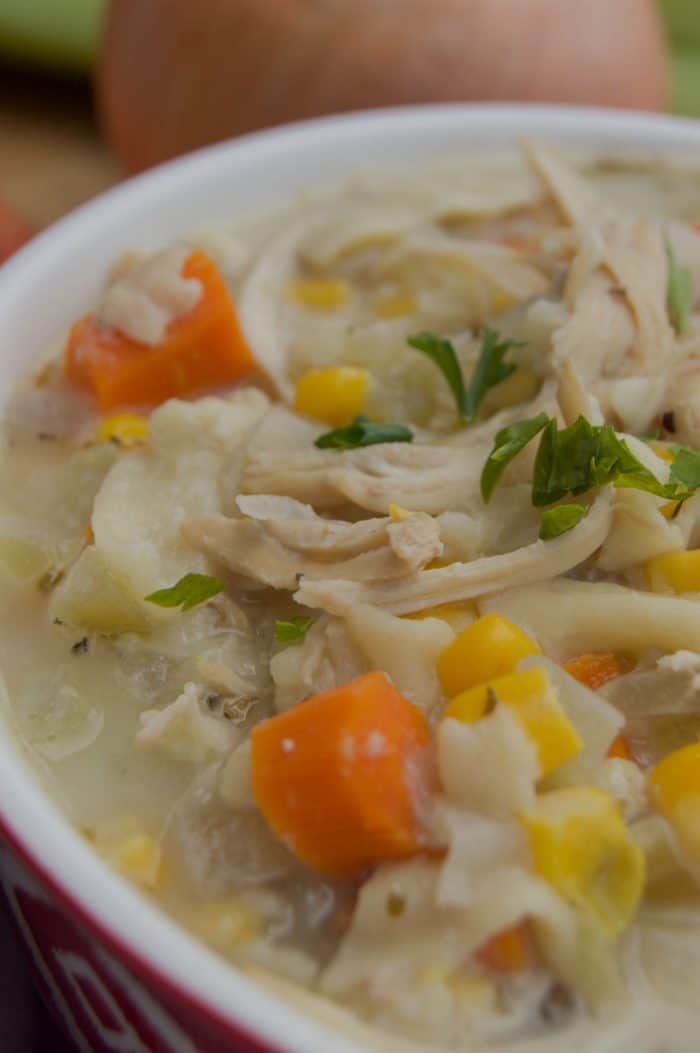 Slow Cooker Creamy Chicken and Noodle Soup
Ingredients
Chicken broth

6 cups

Water

5 cups

Chicken breast

3

Onion

diced, 1 medium

Carrots

peeled and diced, 4 medium

Celery stalks

diced, 2 medium

Corn

1 can

Salt

1/2 tsp (or to taste)

Pepper

1.4 tsp (or to taste)

Oregano

1 tsp

Basil

1/2 tsp

Flour

1/4 cup

Egg noodles

2 cups

Heavy cream

1/2 cup
Instructions
Add chicken broth, water, chicken, all veggies, and seasoning to slow cooker. Allow to cook on low 5-6 hours or on high 3-4 hours or until chicken is tender and cooked through. Remove chicken an shred then return to slow cooker.

Remove 1 cup of hot broth from slow cooker and place in a mixing bowl. Whisk in flour until dissolved. Add this back to your soup along with your egg noodles and heavy cream. Allow to cook for 30-40 more minutes until noodles are tender and cooked.

Optional: serve with fresh parsley for garnish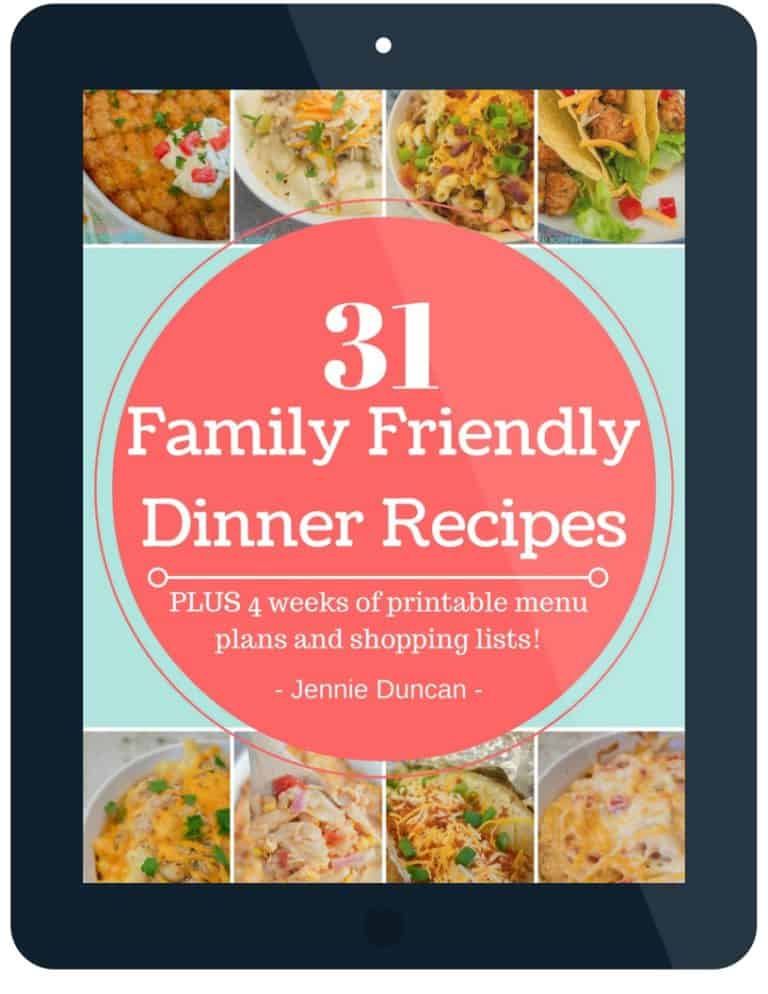 More Recipes for YOU:
Slow Cooker Chicken Fajita Soup
Slow Cooker Cheesy Potato Soup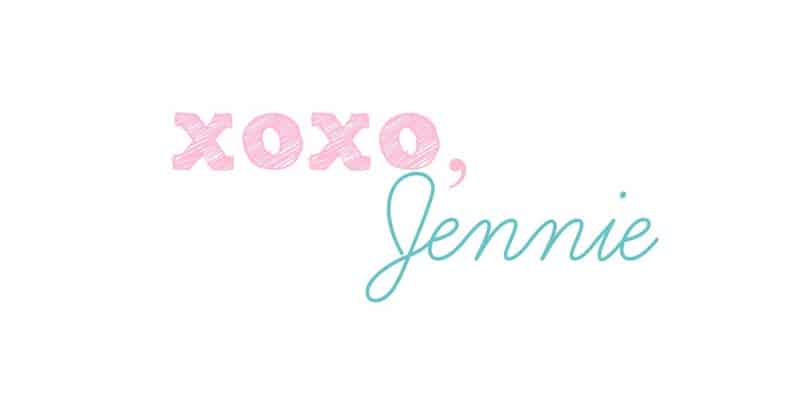 { All link-ups posted on my "
party
" page! Go check it out and join in the fun!}