The perfect way to start your morning or a snack full of flavor. This Strawberry Kiwi Smoothie is simple to make makes the perfect breakfast or snack recipe. 
Strawberry Kiwi Smoothie

My kids love smoothies and it's the perfect way to get some healthy fruit in their diet. They make the perfect breakfast that can be eaten on the go and I love making them for a quick snack for the kids. Strawberry kiwi has always been a favorite of mine and this smoothie is the perfect combination of both!
Want more smoothie recipes: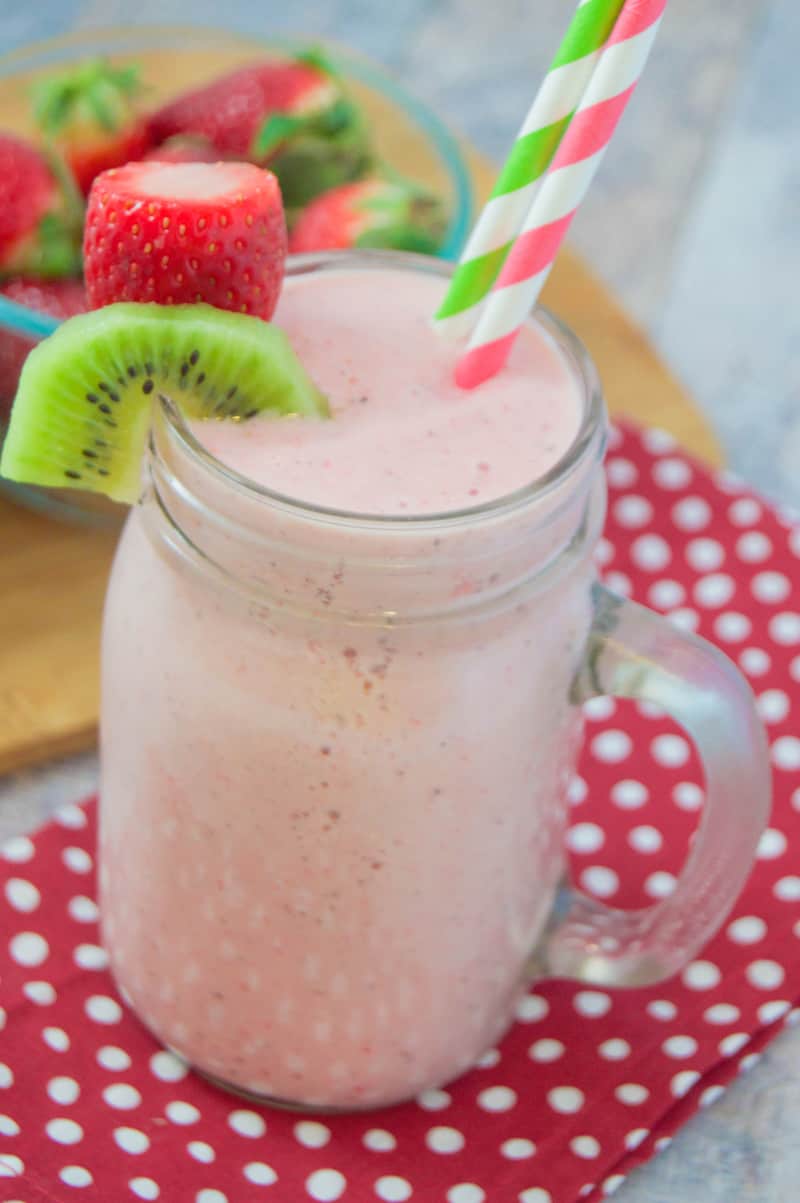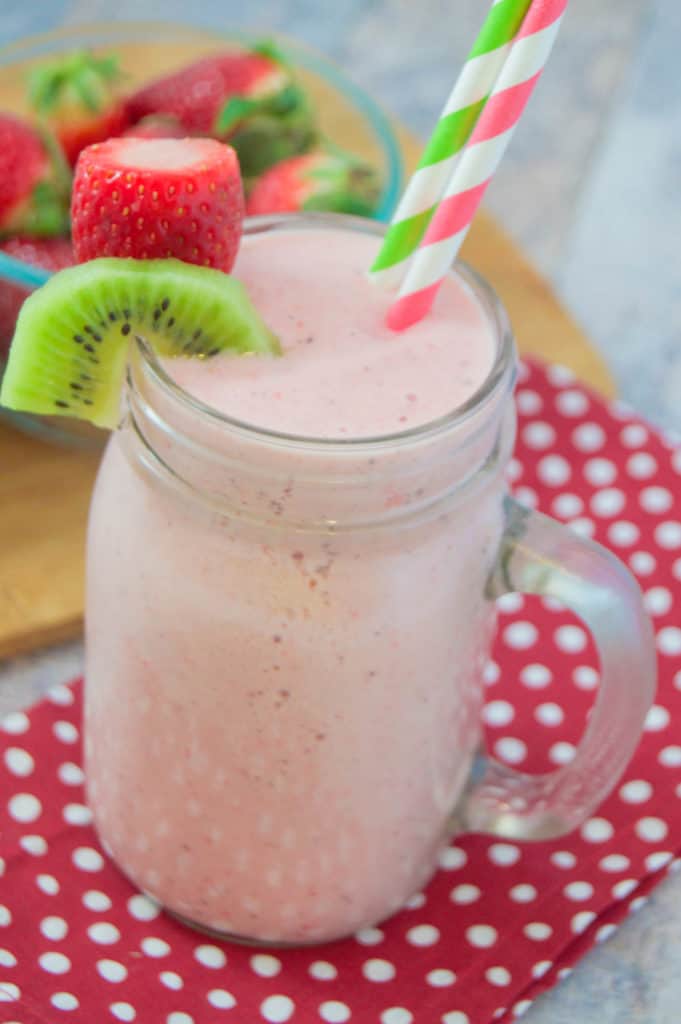 Smoothies are the easiest breakfast of course. Just toss everything into the blender and blend until smooth. If I'm not making this for my kids I would through in some protein powder for myself. It helps me stay full long when drinking it! For this recipe I just used frozen strawberries and bananas. Two fresh kiwis, yogurt, and just a splash of milk. You can always add more milk when blending to get it to the write consistency you enjoy.
How to make a Strawberry Kiwi Smoothie:
Add fresh bananas, frozen strawberries, fresh kiwi, yogurt, milk, and ice to a blender. Blend until smooth. You can add in more milk to thin it out.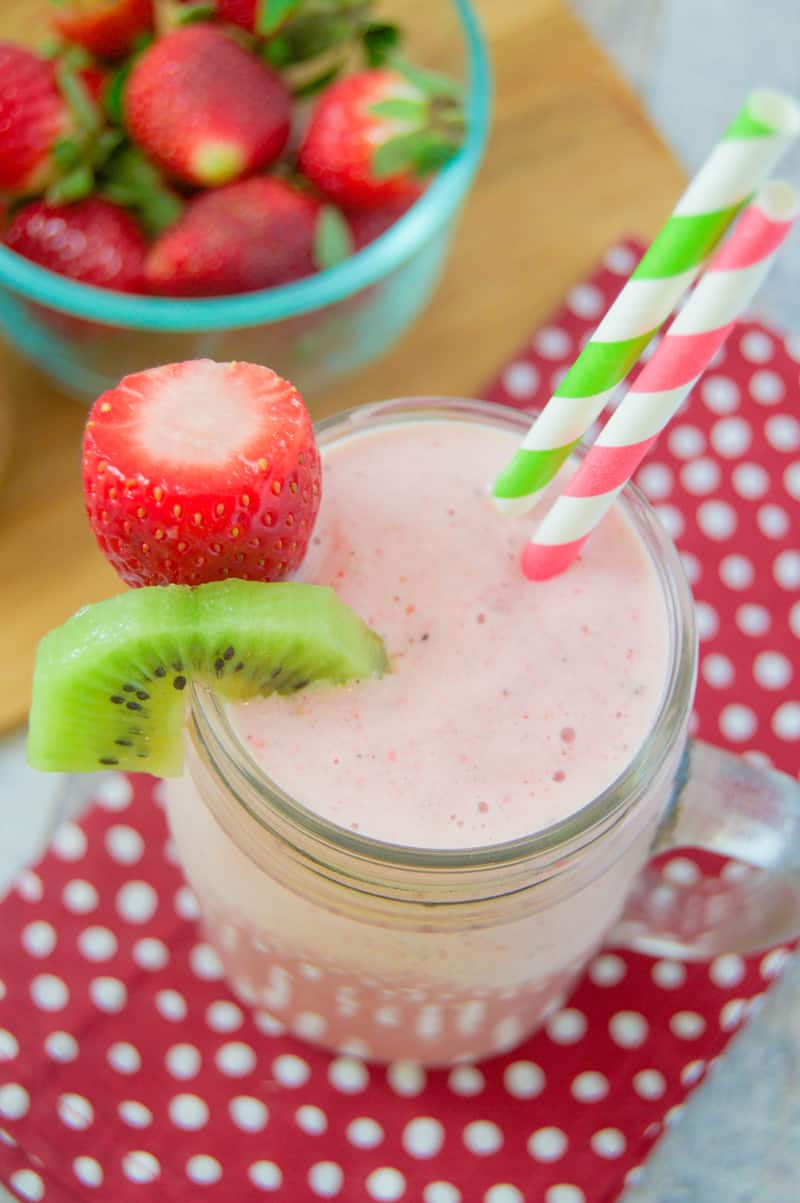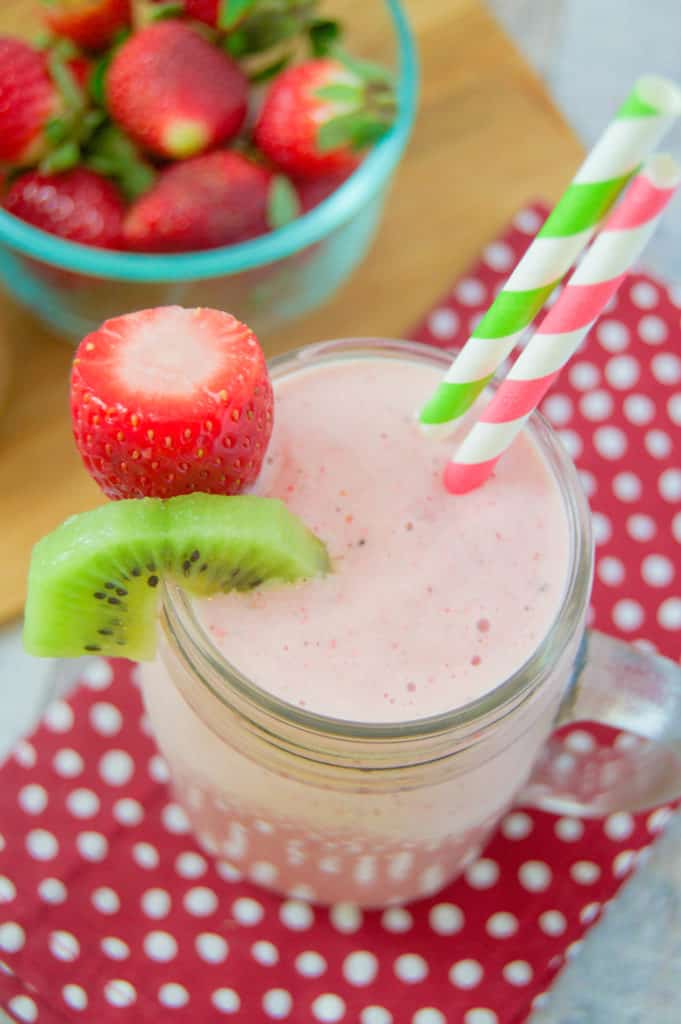 Have any leftover strawberries? Try out these recipes next:
Strawberry Lemonade
: If you love the freckled lemonade from Red Robin you have to try this recipe.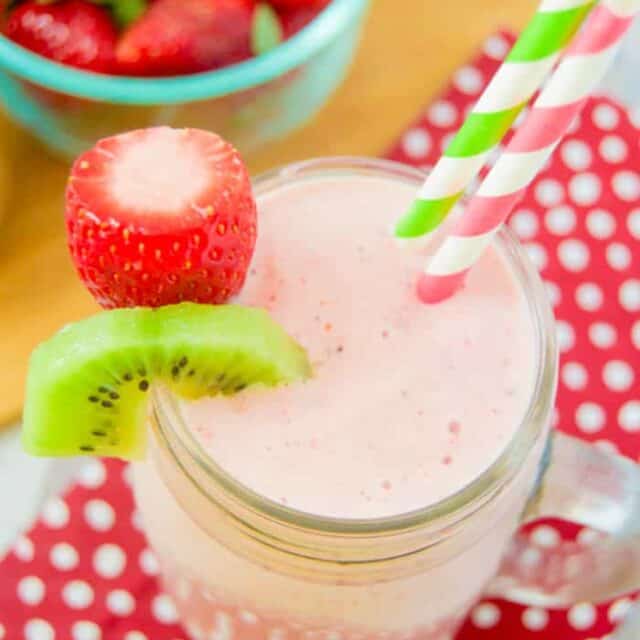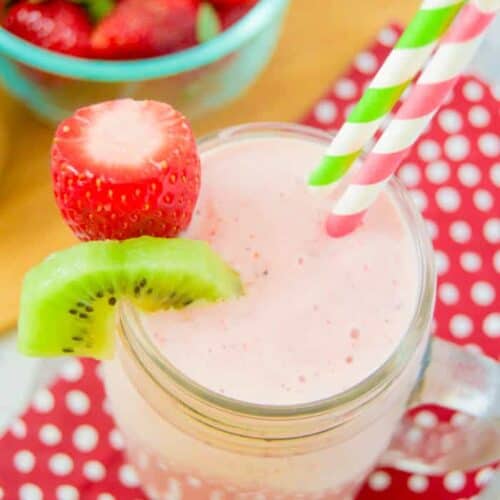 Strawberry Kiwi Smoothie
Ingredients
2

Bananas

(peeled)

2

cups

Strawberries

(frozen)

2

Kiwi

(peeled and diced)

1

cup

Greek yogurt

¼

cup

Milk

1

cup

Ice
Instructions
Place all ingredients in a blender and blend until smooth. Add more milk as needed.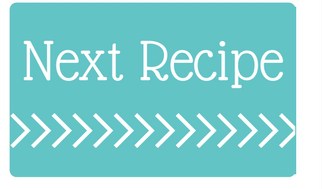 Love this recipe? Pin it!!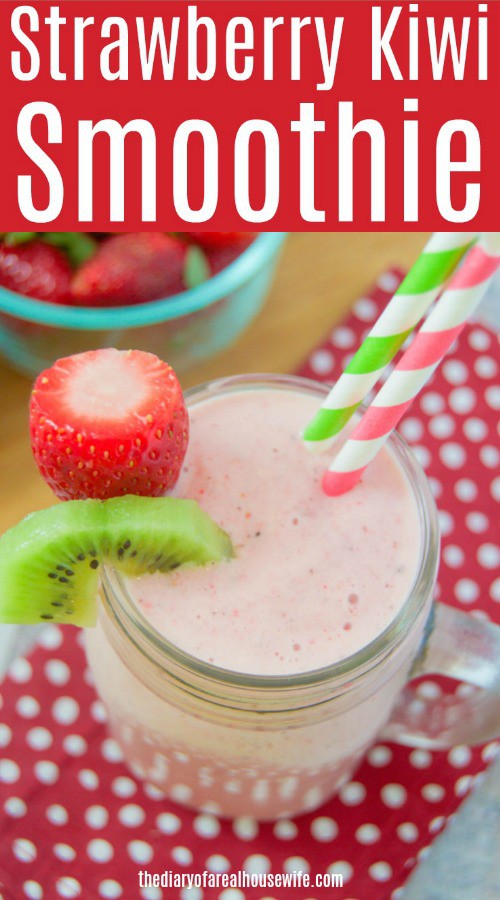 SaveSaveSaveSave
SaveSave
SaveSave
SaveSave
SaveSave
SaveSave
SaveSave
SaveSave
SaveSave
SaveSave
SaveSave
SaveSave
SaveSave
SaveSave
SaveSave
SaveSave
SaveSave