Creamy and cheesy with the fantastic flavor of ranch! This Slow Cooker Cheesy Ranch Potato Soup is made right in your slow cooker and topped with bacon, cheese, and green onions before serving.
Slow Cooker Cheesy Ranch Potato Soup

If you have been around my blog for any amount of time you should know by now that I'm a potato lover. I love them just about anyway and when it comes to soup potato is my favorite of course. I've made and shared several different types of potato soups on my blog and one thing stand true with all of them, I top them all with bacon! Something about potatoes and bacon that go together like peanut butter and jelly.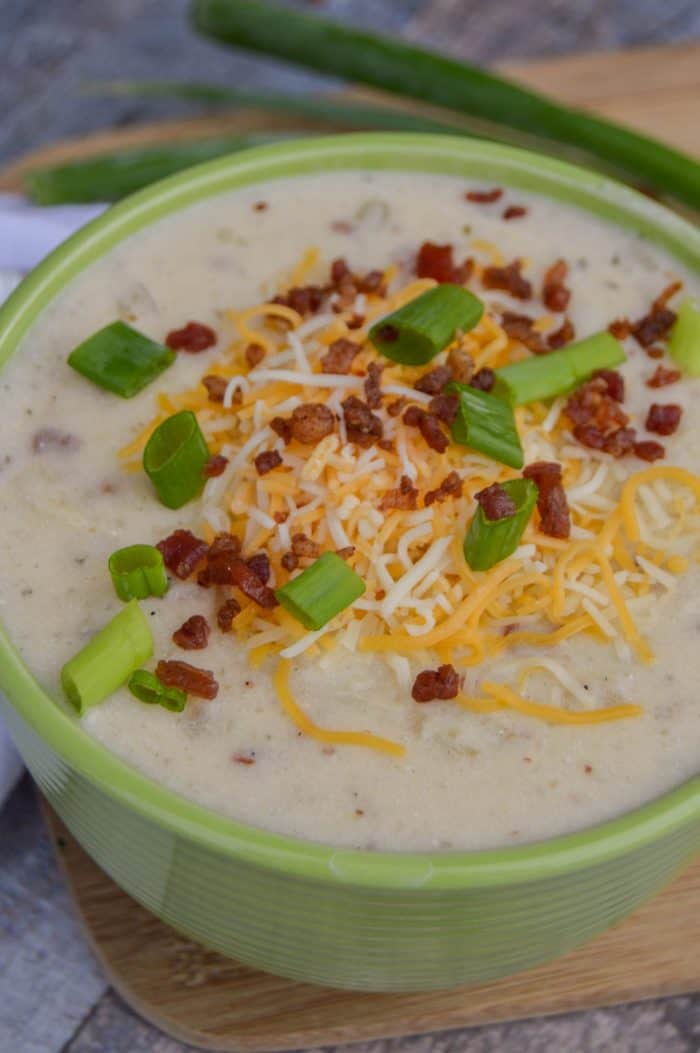 THE DIARY OF A REAL HOUSEWIFE TV
My allergies are kicking my butt this season. I can hardly breath yet my nose is running all the time. Water eyes, itchy throat, the whole 10 yards and it's no fun. My oldest deals with allergies also and I have been thinking about getting allergy shots for the both of us. We are absolutely miserable. Today we got to go to a birthday party and had a blast but spent the entire time outside. Which mean we are now non-stop sneezing and blowing our noses. I don't know about you but when I am feeling a little under the weather soup seems to do the trick. The hot seam and comforting flavors from this Slow Cooker Cheesy Ranch Potato Soup is just what we needed today!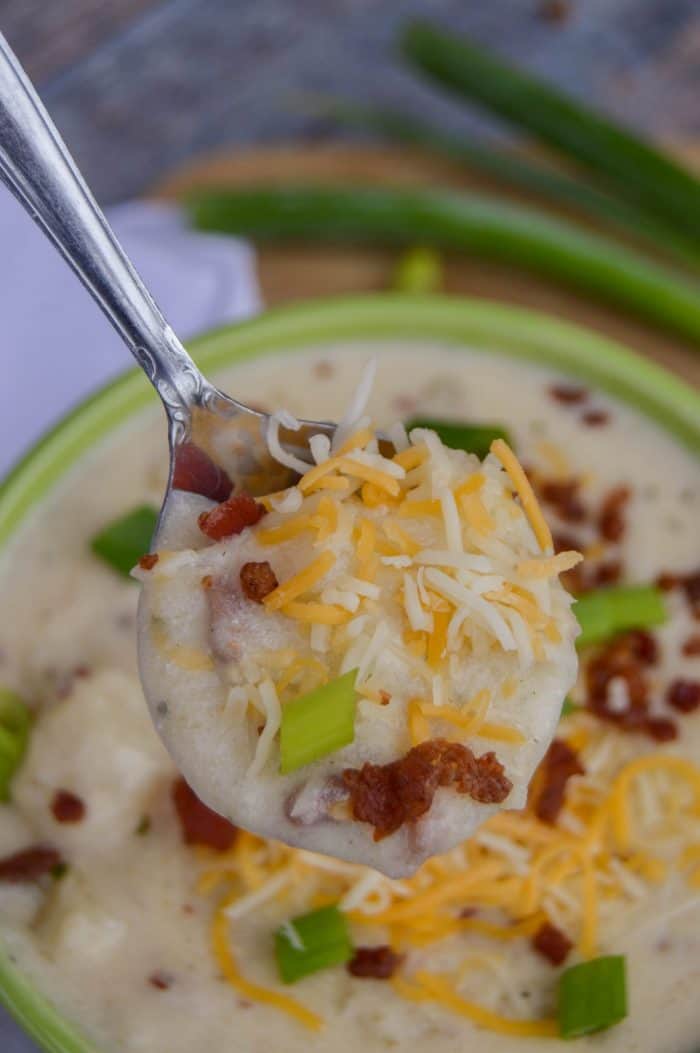 This recipe is pretty simple I cooked the potatoes and veggies in broth until tender. Then added in the rest and let it cook for just about 30 minutes more. That's it! So not only is the perfect food to eat when you are not feeling well but also the best to make. Little work and more rest!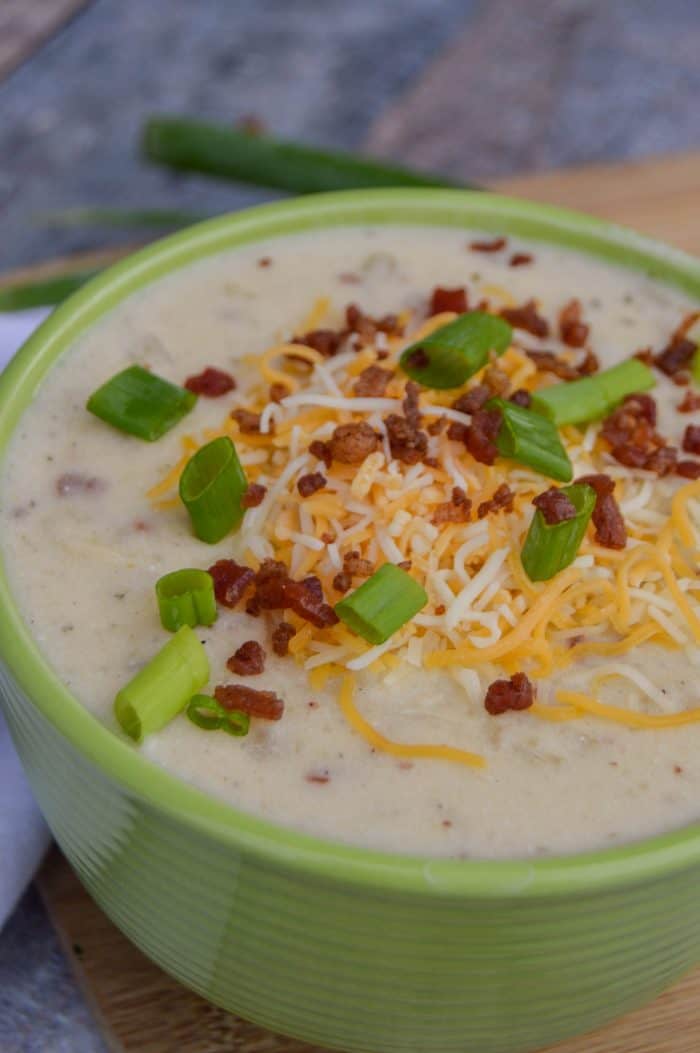 Slow Cooker Cheesy Ranch Potato Soup
Ingredients
Russet potatoes

4 medium/large

Onion

diced, 1 small

Celery stalks

diced, 2

Chicken broth

32oz (1 box)

Flour

4 tbsp

Ranch seasoning

1 packet

Shredded cheddar cheese

3 cups (divided)

Sour cream

1 cup

Salt

1 tsp (or to taste)

Pepper

1/2 tsp (or to taste)

Half and half

2 cups

Bacon

cooked and crumbed, 1 pound

Green onions

diced, 1/2 cup
Instructions
Add potatoes, onion, celery, and chicken broth to your slow cooker and on low for 5-6 hours or on high 3-4 hours. Until potatoes are tender.

Lightly mash up potatoes then mix in flour, ranch, 2 cups shredded cheese, sour cream, salt, pepper, and half and half. Mix well then cover and cook for an additional 30 minutes.

Serve and top with cooked and crumbled bacon, green onions, and remaining cheese.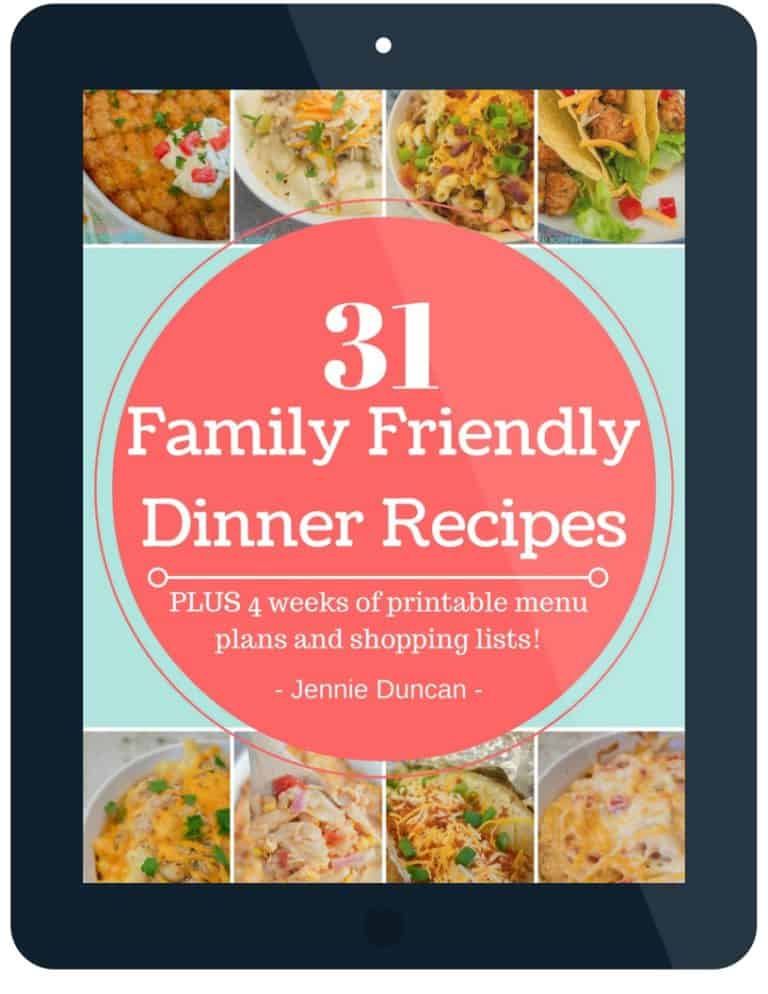 More Recipes for YOU:
Slow Cooker Cheesy Potato Soup
Slow Cooker Loaded Baked Potato Soup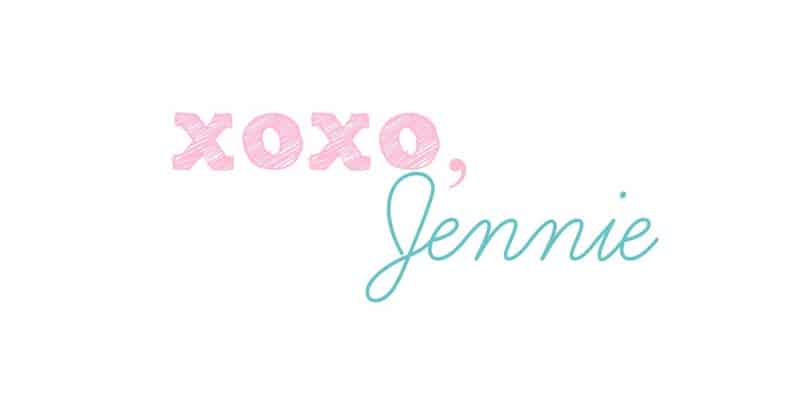 { All link-ups posted on my "
party
" page! Go check it out and join in the fun!}