In need of some great breakfast recipes? Look no further, my friend! I've rounded up for you some delicious and simple breakfast recipes.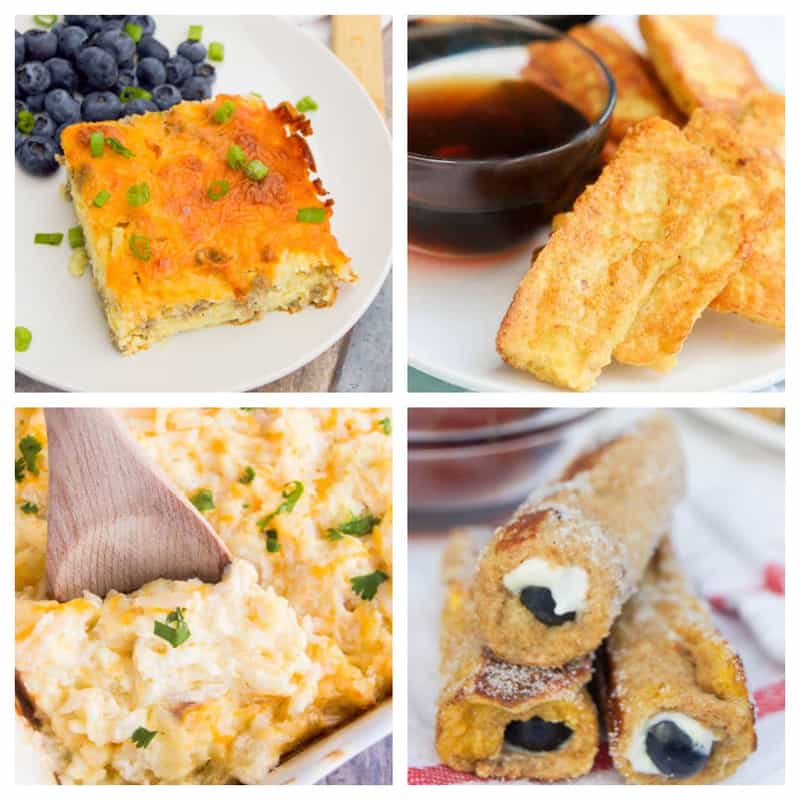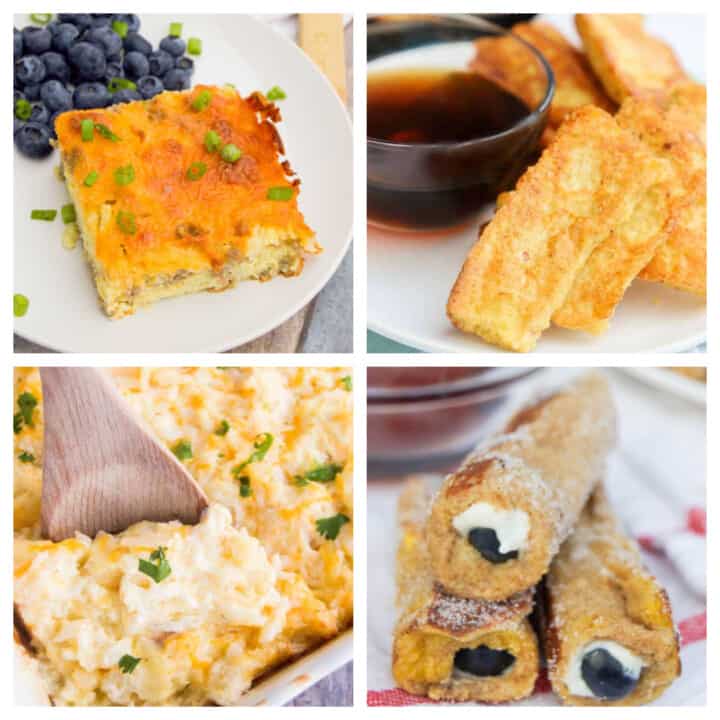 Breakfast can easily be forgotten about in my home. We are always in a rush in the morning and a bowl of cereal is sometimes the only option we have in that time frame.
I love a good breakfast recipe though so when we have time I love trying out new recipes.
If you don't have time for breakfast we all know breakfast for dinner is always a good idea!
Casseroles:
Breakfast casseroles are so simple to make and perfect as make ahead breakfast recipes. From egg filled casseroles to sweet French toast these recipes are some you will love.

Stuffed Pepper Low Carb Breakfast Casserole
Spinach and Mozzarella Low Carb Breakfast Casserole
Apple Cinnamon French Toast Casserole
Bacon Low Carb Breakfast Casserole 
Cheesy Potato Breakfast Casserole 

Three Cheese Low Carb Breakfast Casserole
Cream Cheese Sausage Casserole
Easy Low Carb Breakfast Casserole
French Toast Breakfast Casserole
Cracker Barrel Hashbrown Casserole 
Cinnamon Roll Breakfast Casserole

Sausage Hash Brown Breakfast Casserole
Ham and Potato Breakfast Casserole
Muffin Tin Low Carb Breakfast Casserole

Pumpkin Cinnamon Roll Casserole
Make Ahead Breakfast Casserole
Muffins:
Muffins are a favorite with my kids. Their favorite are the ones loaded with chocolate chips. Make a big batch and have easy breakfast for days prepared ahead of time.
Here you will find simple muffin recipes from egg casserole muffins to double chocolate oatmeal muffins.

Chocolate Chip Oatmeal Muffins
Muffin Tin Low Carb Breakfast Casserole
Chocolate Chip Pancake Mini Muffins
Chocolate Chip Pumpkin Muffins

Peanut Butter Chocolate Chip Muffins
Double Chocolate Oatmeal Muffins
2 Ingredient Pumpkin Spice Muffins
Mini Banana Chocolate Chip Muffins
Breads:
Breakfast breads are some of my favorites. I love the recipes loaded with fruit.

French Toast and Pancakes:
French toast and pancakes are  classic breakfast recipes. These recipes include some traffic and some fun twist like sausage French toast rolls ups and pumpkin spice French toast.

Blueberry Cream Cheese French Toast Roll-ups

Cream Cheese French Toast Roll-Ups
Blueberry Pancakes & Homemade Blueberry Syrup
Strawberry Stuffed French Toast Roll-Ups
Smoothies:
Smoothies are the perfect on the go breakfast recipes.

Mango Pineapple Green Tea Smoothie
Other Favorites:
Here are a few more of my favorite breakfast recipes.

Bacon and Egg Breakfast Burrito
Cream Cheese Sausage Cresent Rolls

Peanut Butter Banana Overnight Oats
SaveSave
SaveSaveSaveSave
SaveSaveSaveSaveSaveSave
SaveSave
SaveSaveSaveSaveSaveSave
SaveSave
SaveSave
SaveSave

SaveSaveSaveSave
SaveSave
SaveSave
SaveSave
SaveSave
SaveSave
SaveSave
SaveSave
SaveSave
SaveSave